Die Saison ist schon einen Monat vorbei, aber ich möchte Euch noch eine Zusammenfassung unseres ersten Ackerjahres präsentieren. Hauptsächlich in Bildern.
Das Gärtnern hat uns nicht nur großen Spaß bereitet, es war auch unglaublich befriedigend die eigene Ernte in den Händen zu halten, etwas selbst zu erschaffen. Wir haben sogar noch einiges an Gemüse im Keller eingelagert, z.B. Kartoffeln, Kürbisse, Möhren, Sellerie, rote Beete und Pastinaken. Die letzten 4 haben wir in Sand eingeschlagen. Bisher blieb es dabei, wir wissen also nicht, ob das Gemüse noch zum Verzehr geeignet ist.
Leider machte uns der Regen unsere Tomatenernte fast zunichte. Gegen die normalen Regengüsse waren sie immun, aber 10 Tage Dauerregen, waren dann der Todesstoß. Nächstes Mal dann eben ein Dach.
Juni

Salate, dahinter junger Lauch: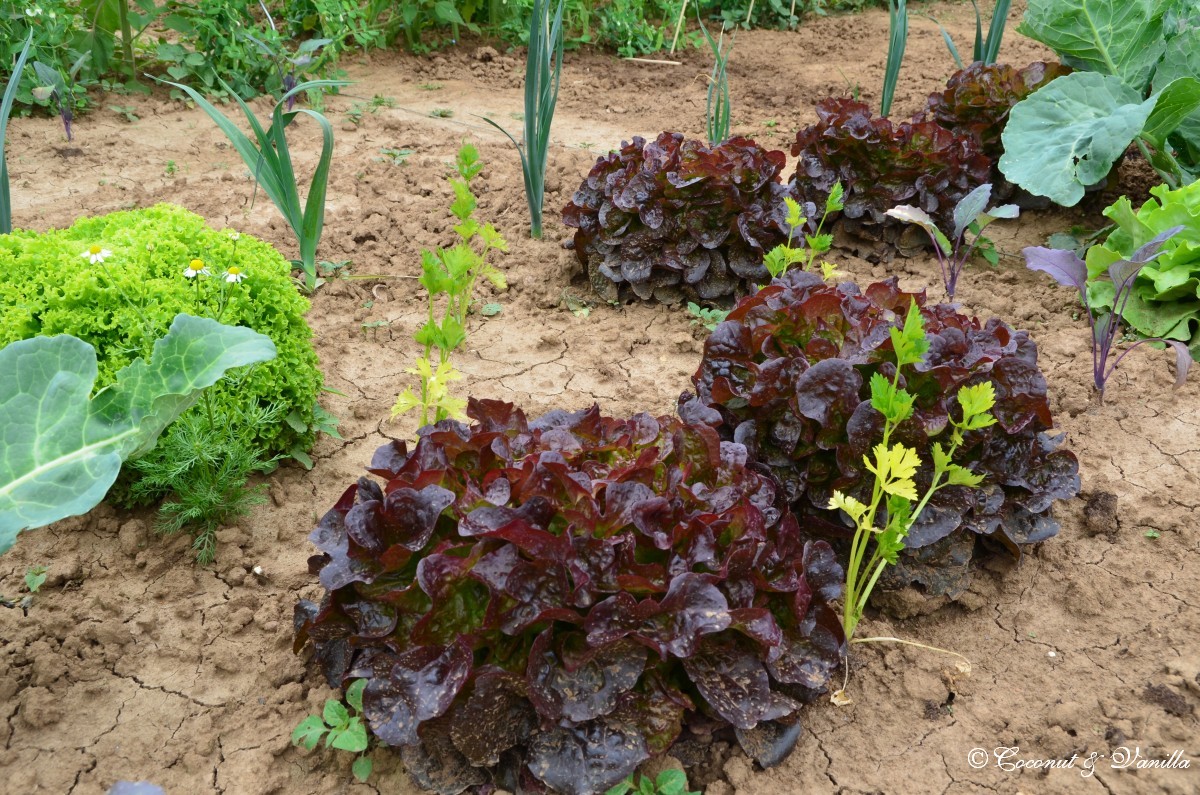 Lauch, dahinter Zuckerschoten, dazwischen kleine violette Kohlrabi: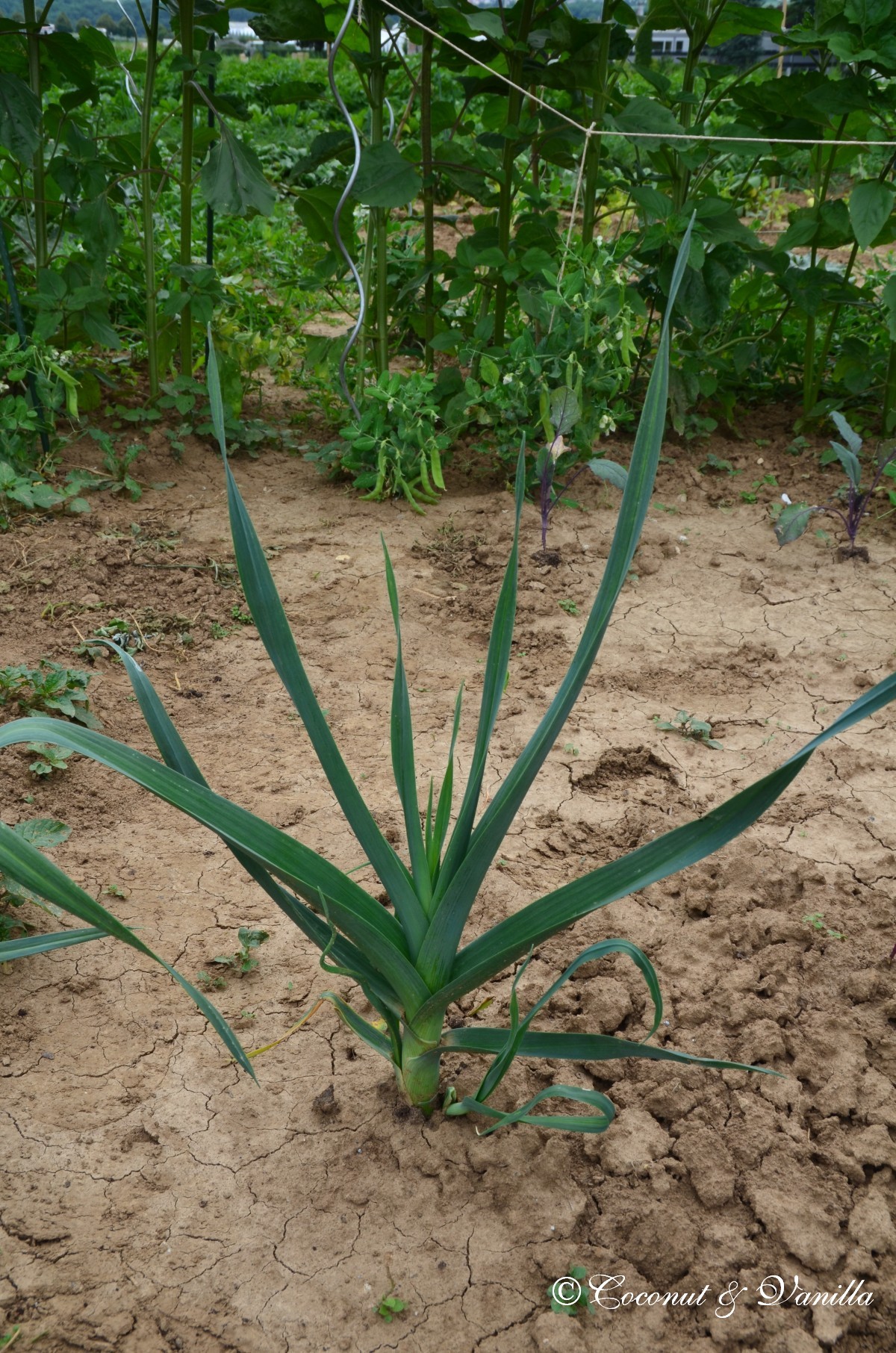 Zuckerschoten: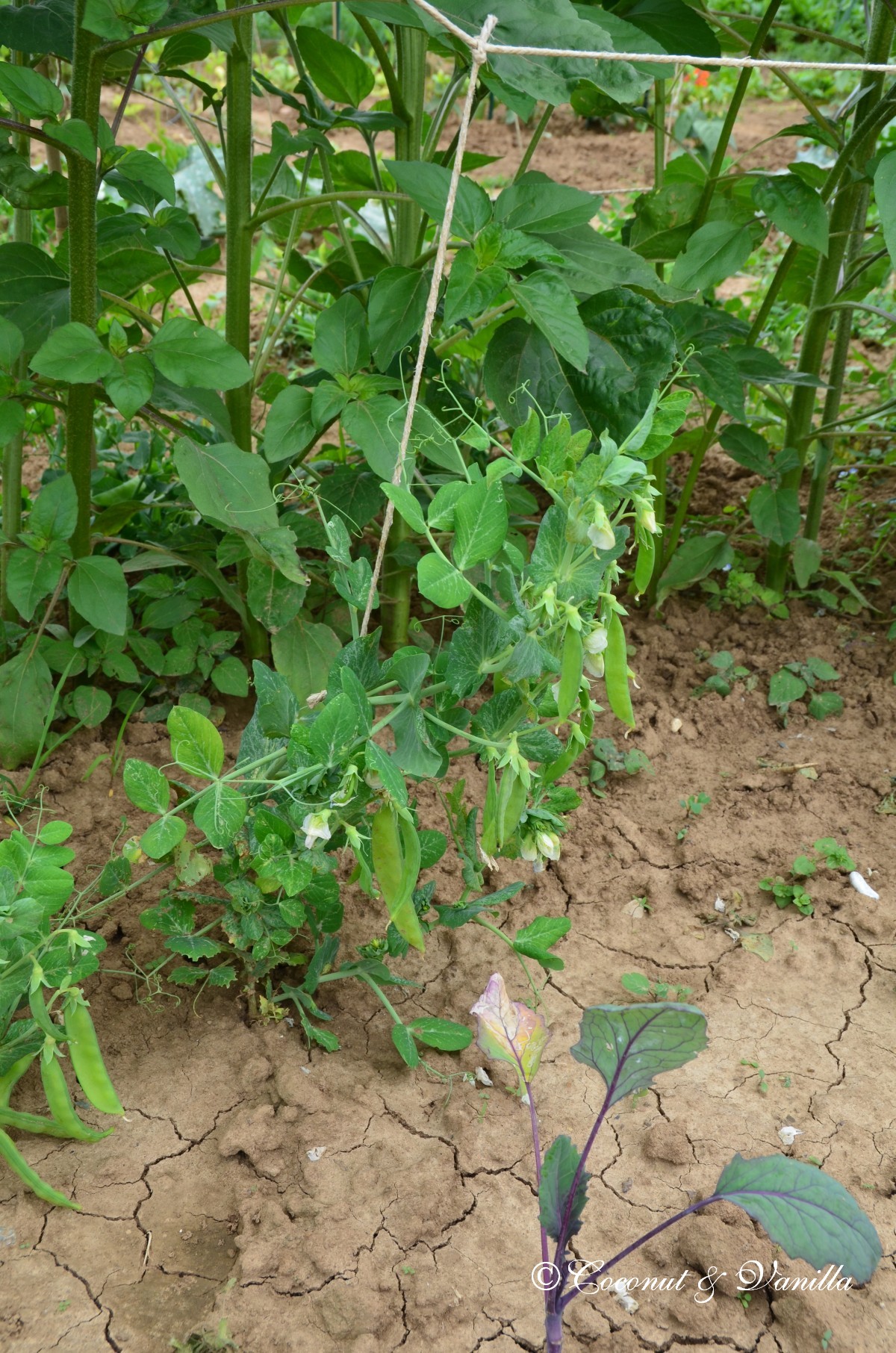 im Vordergrund Selleriepflänzchen, dahinter Feuerbohnen, dann Spinat, dahinter Möhren: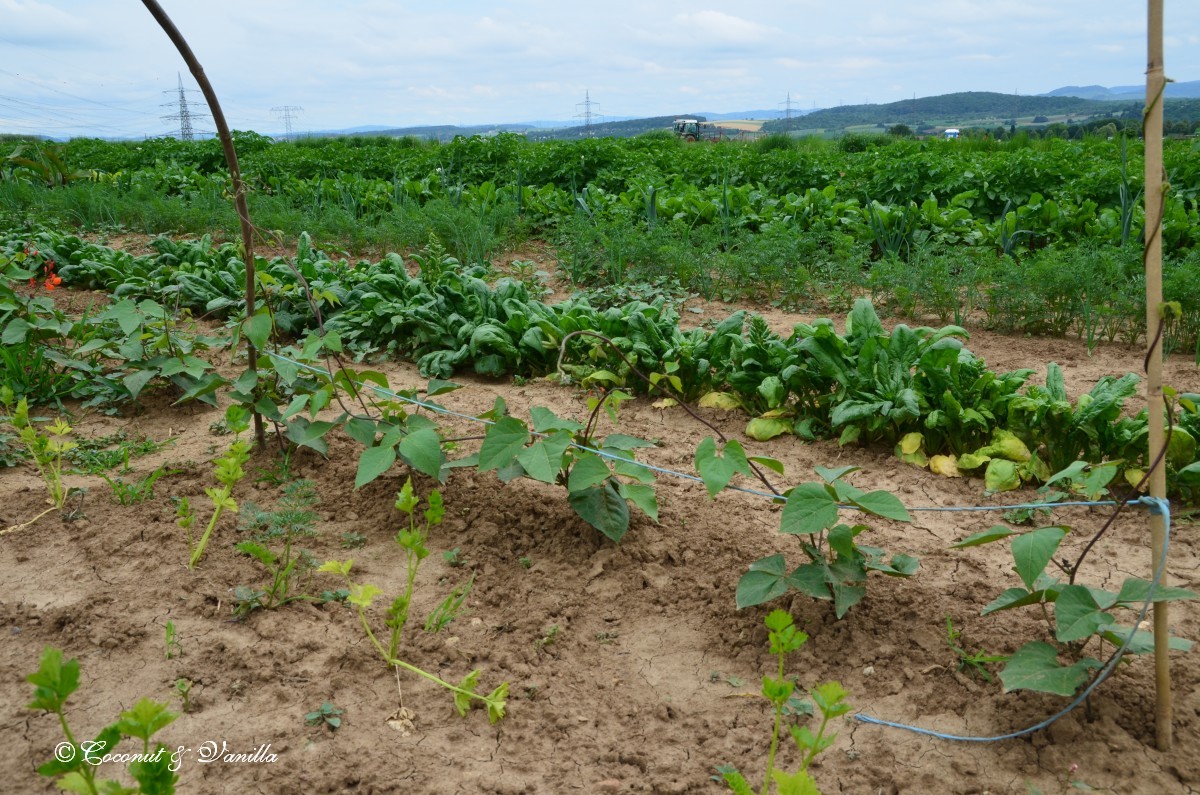 links vorne Möhren, dahinter Lauch, dahinter rote Beete, dahinter Pastinaken, oben Kartoffeln: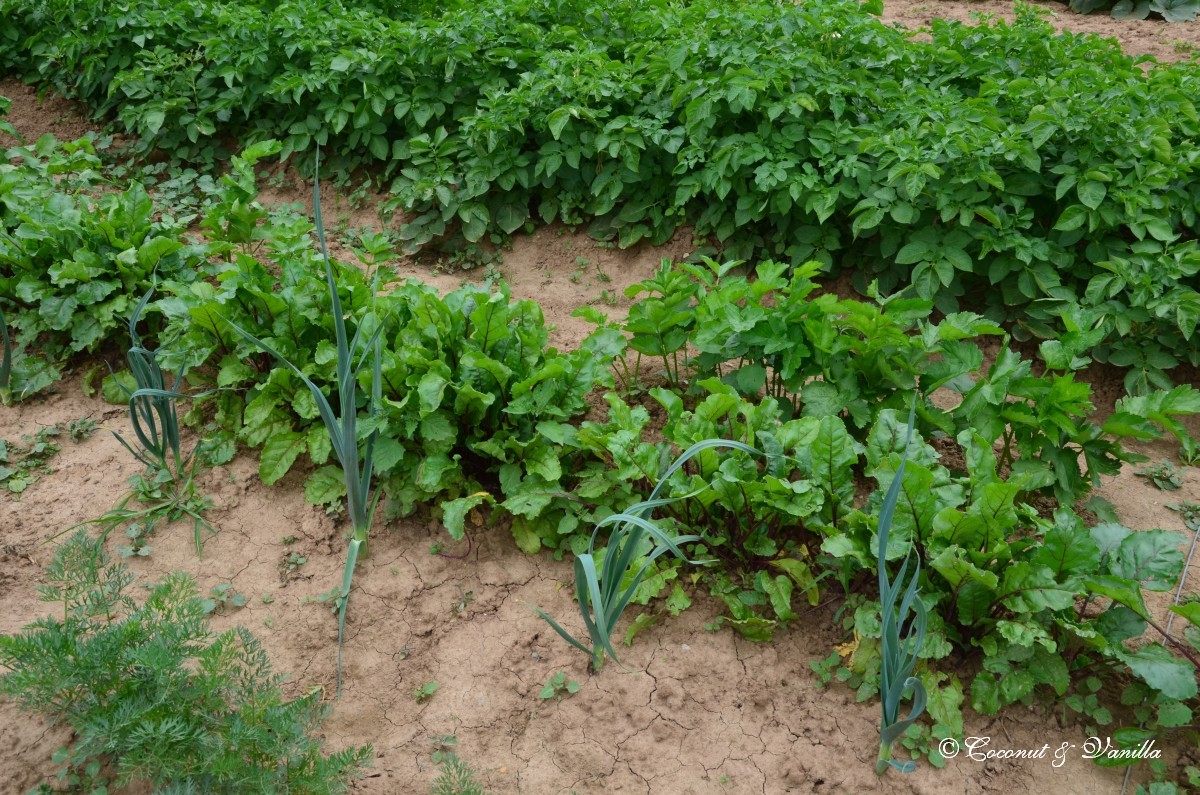 Juli
Radicchio: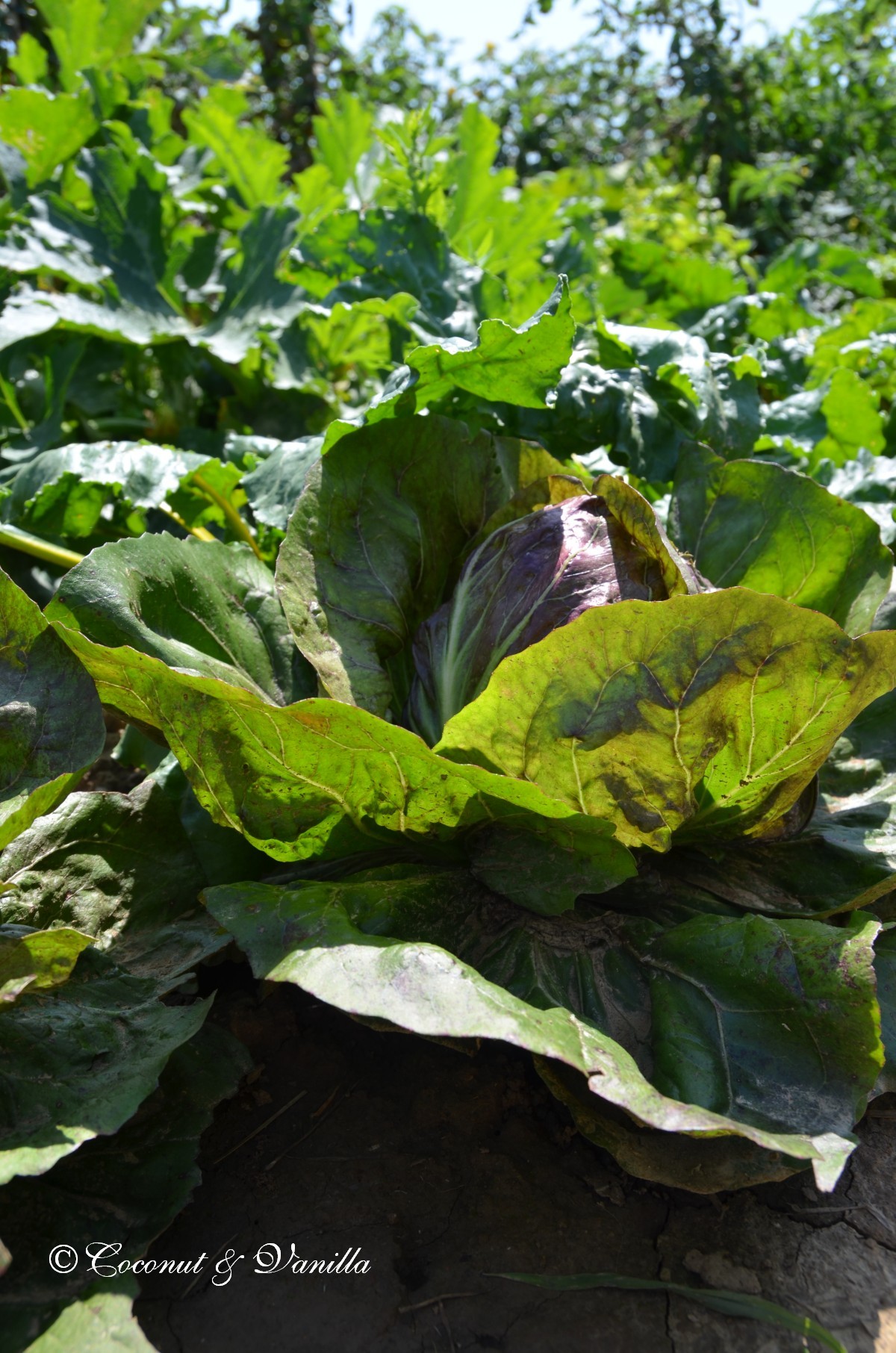 junger Mais, dahinter Lauch: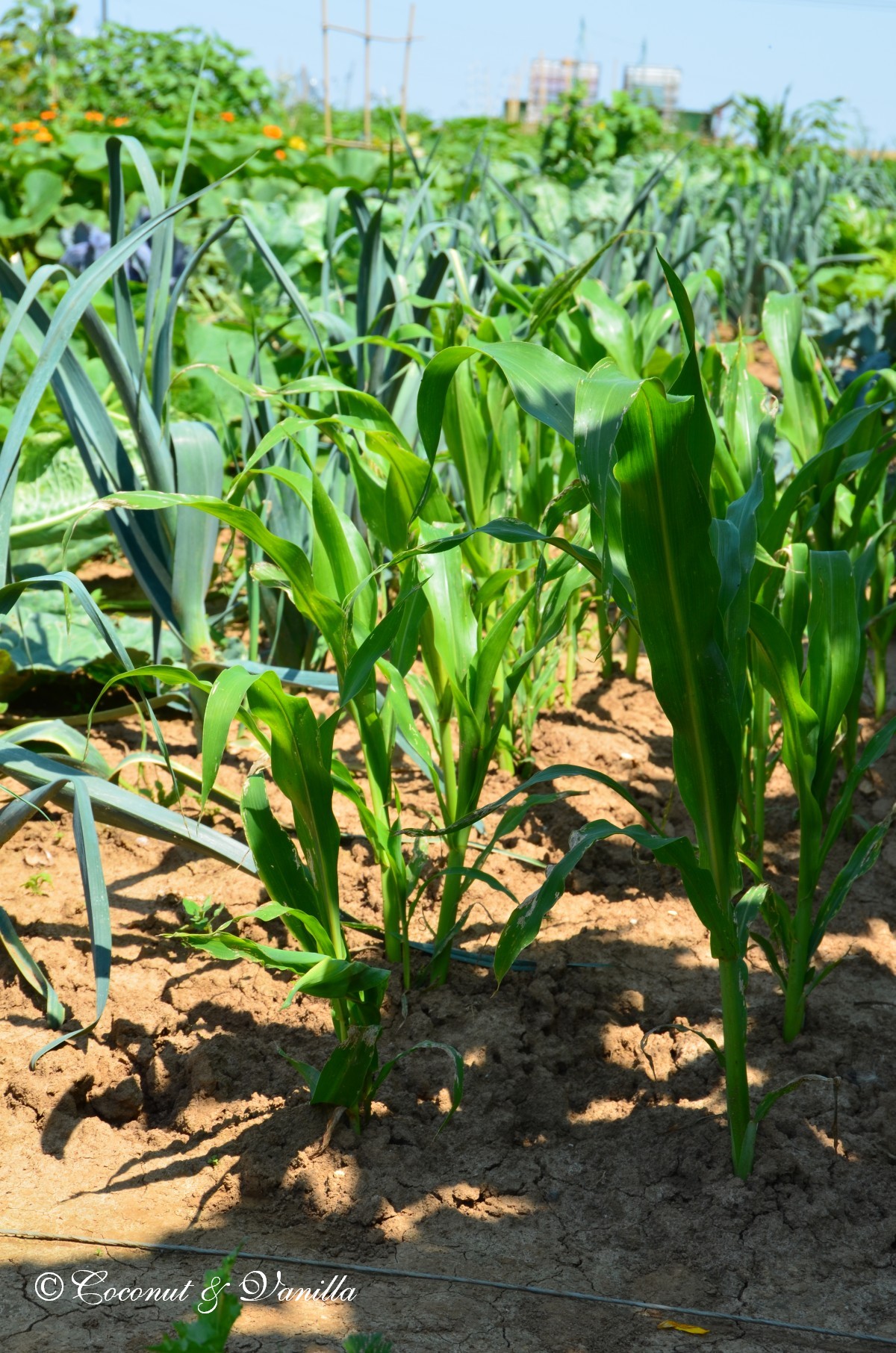 Feuerbohnen in voller Blüte:
noch unbeschädigte San Marzano Tomaten: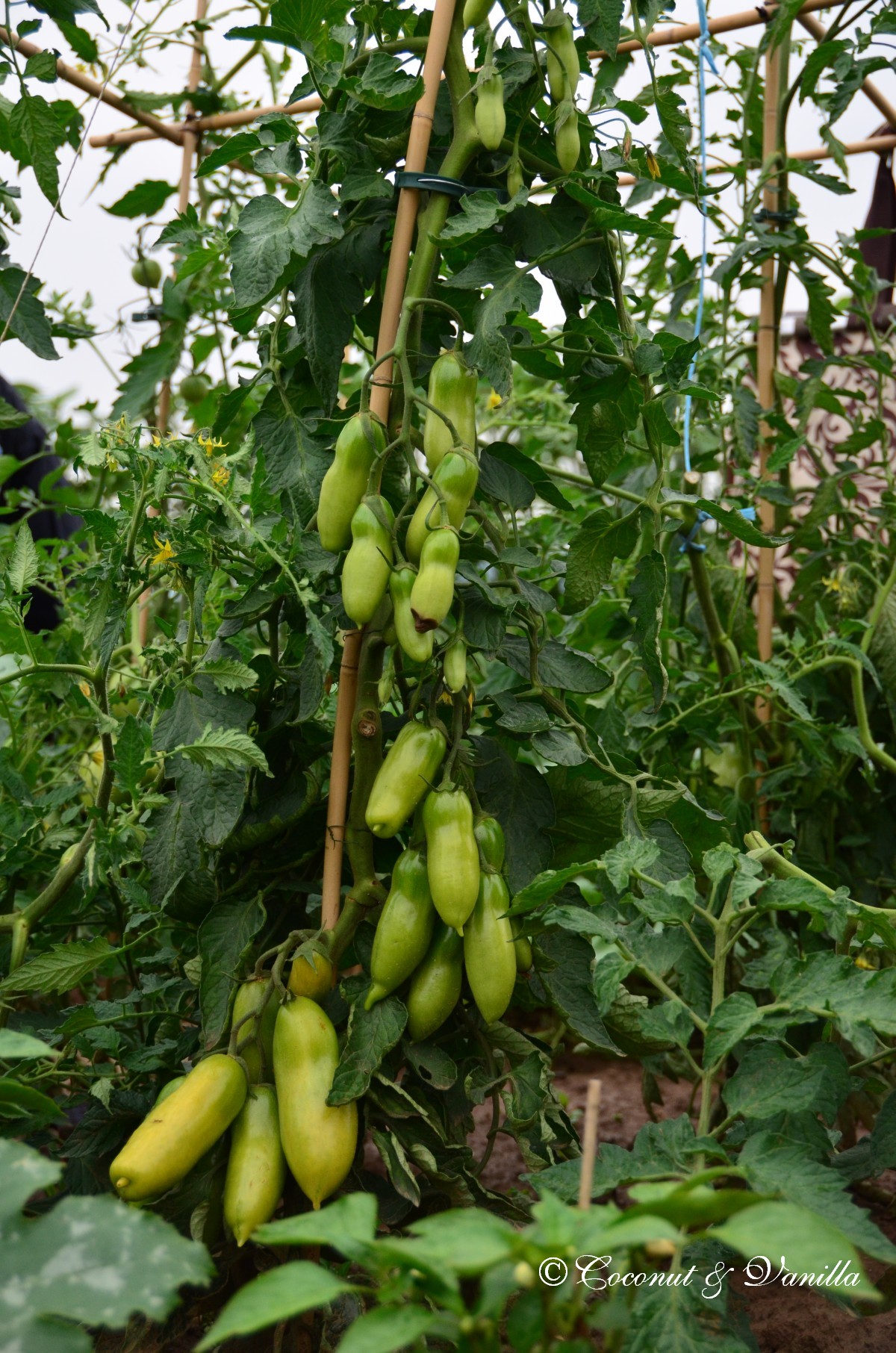 unreife Ochsenherztomate: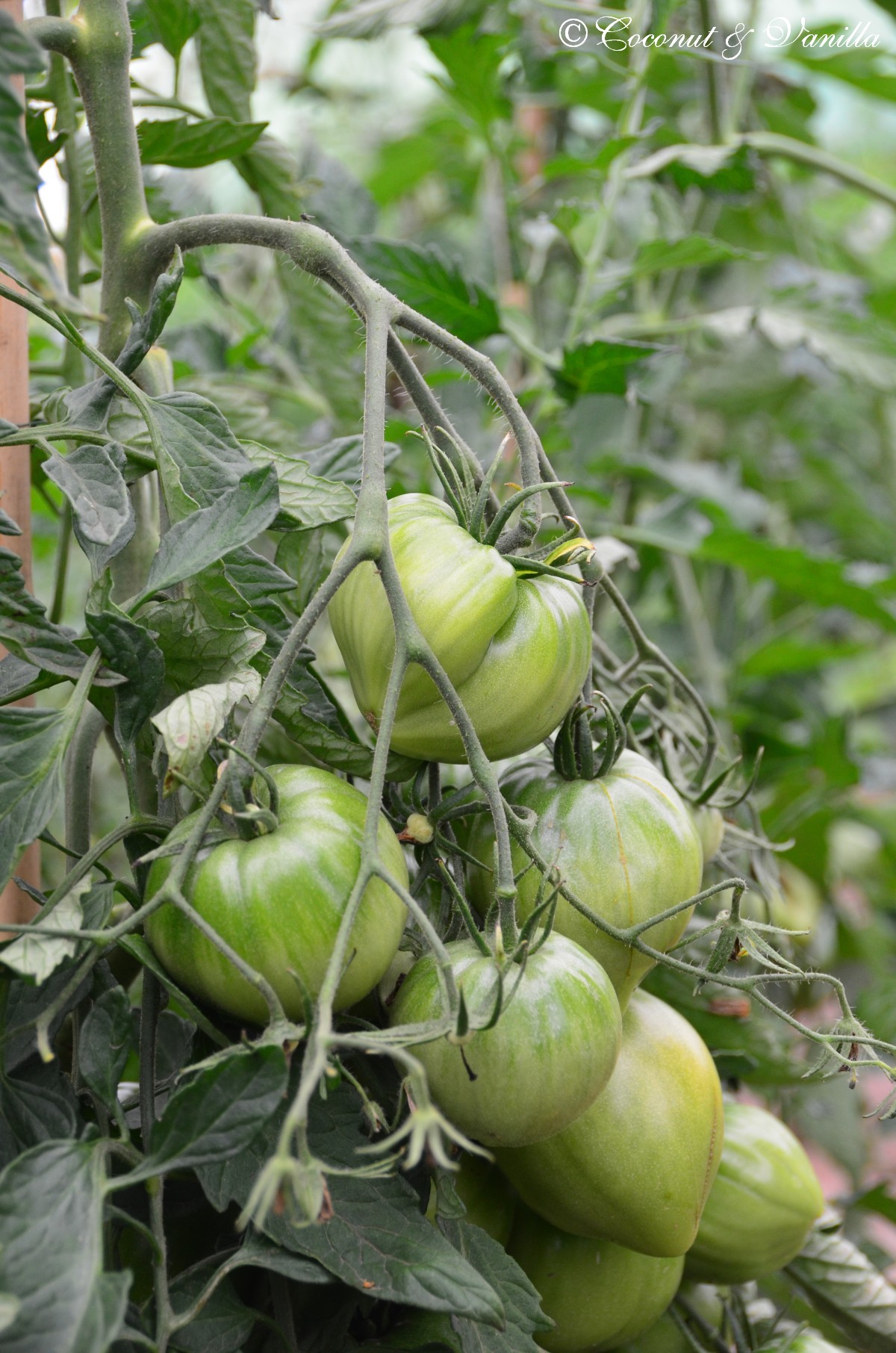 runde Zucchini ohne Ende: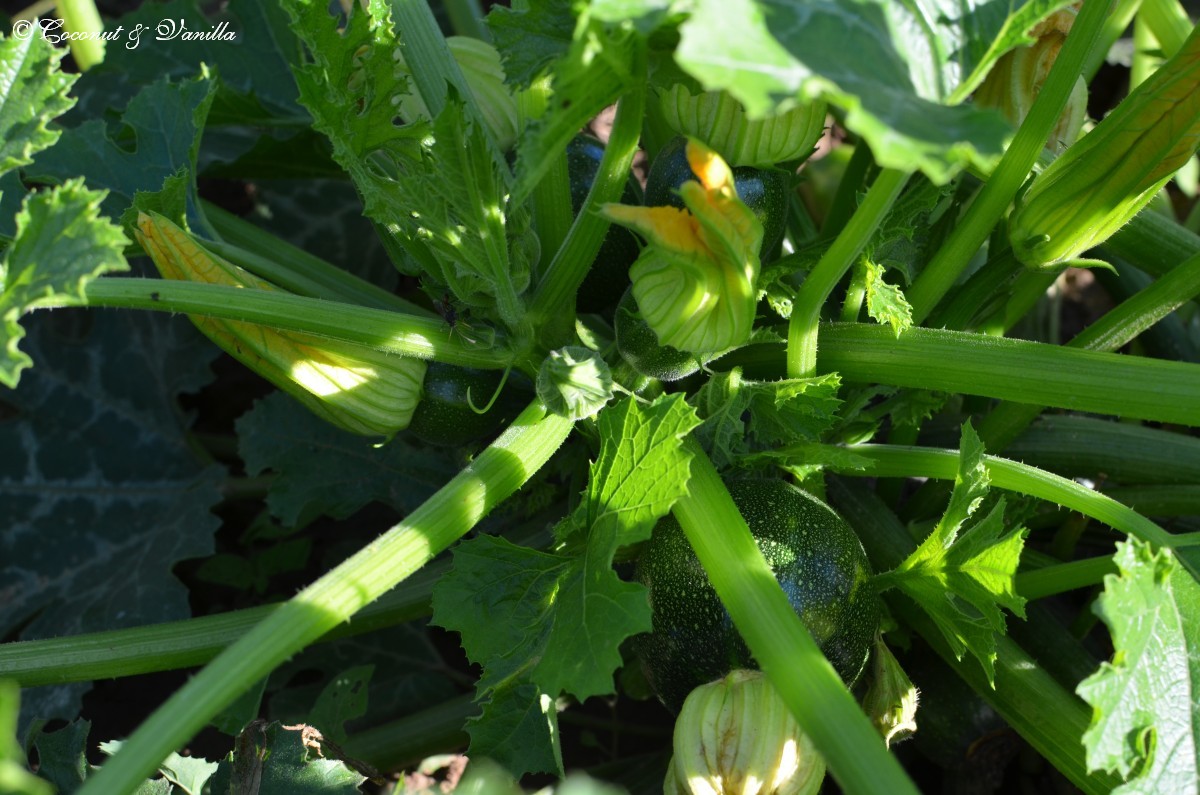 Ich zwischen den Sonnenblumen: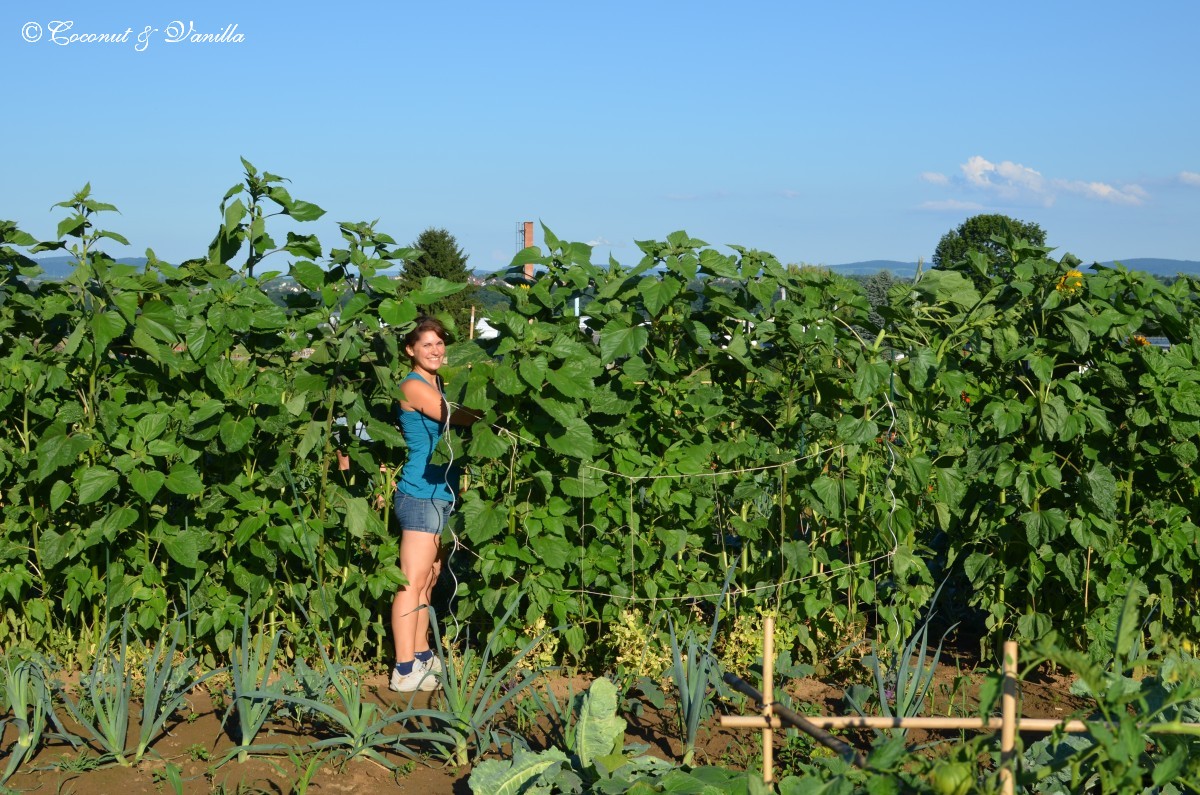 violetter Kohlrabi: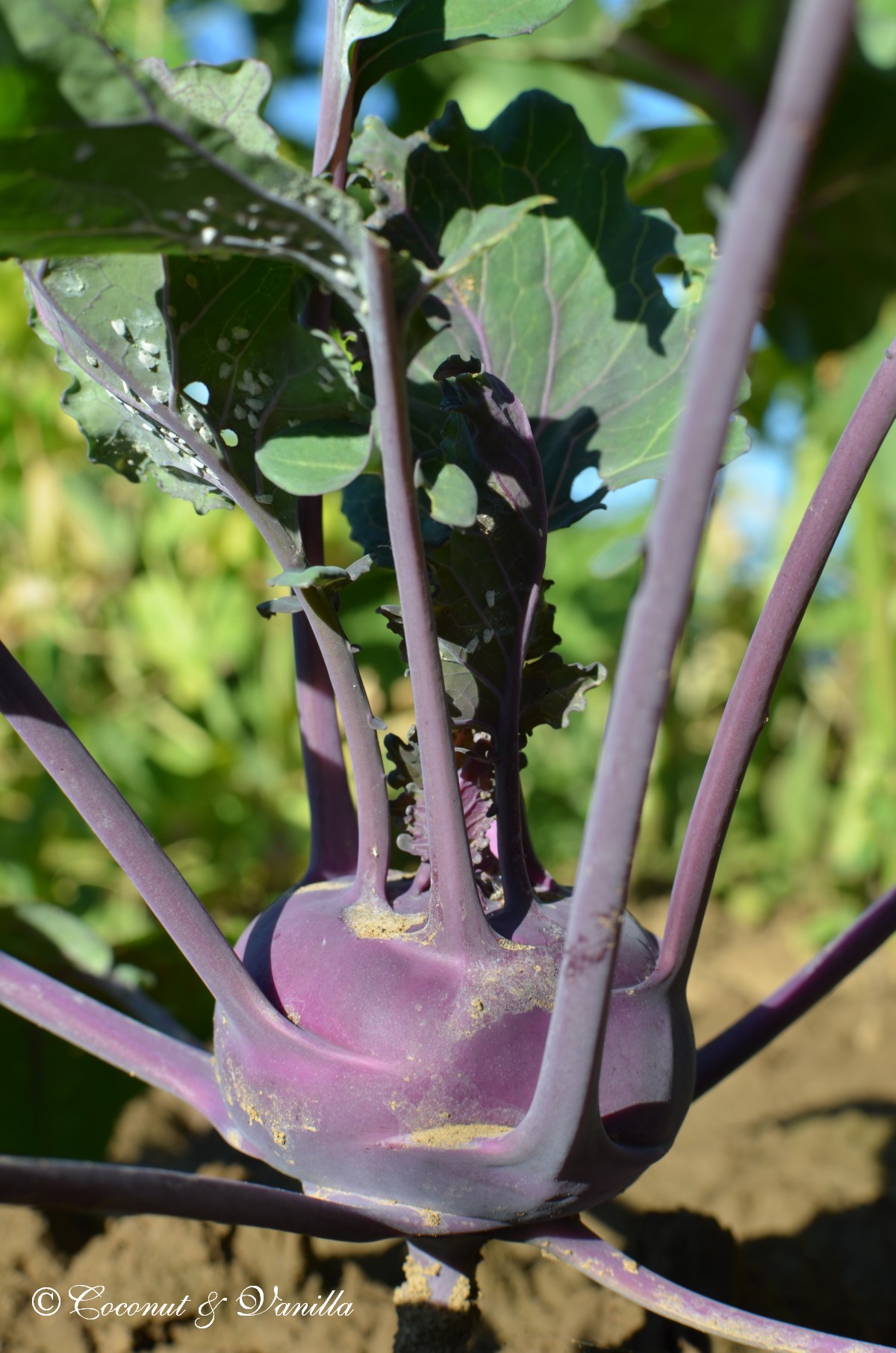 Bienen Hummeln und Blüten: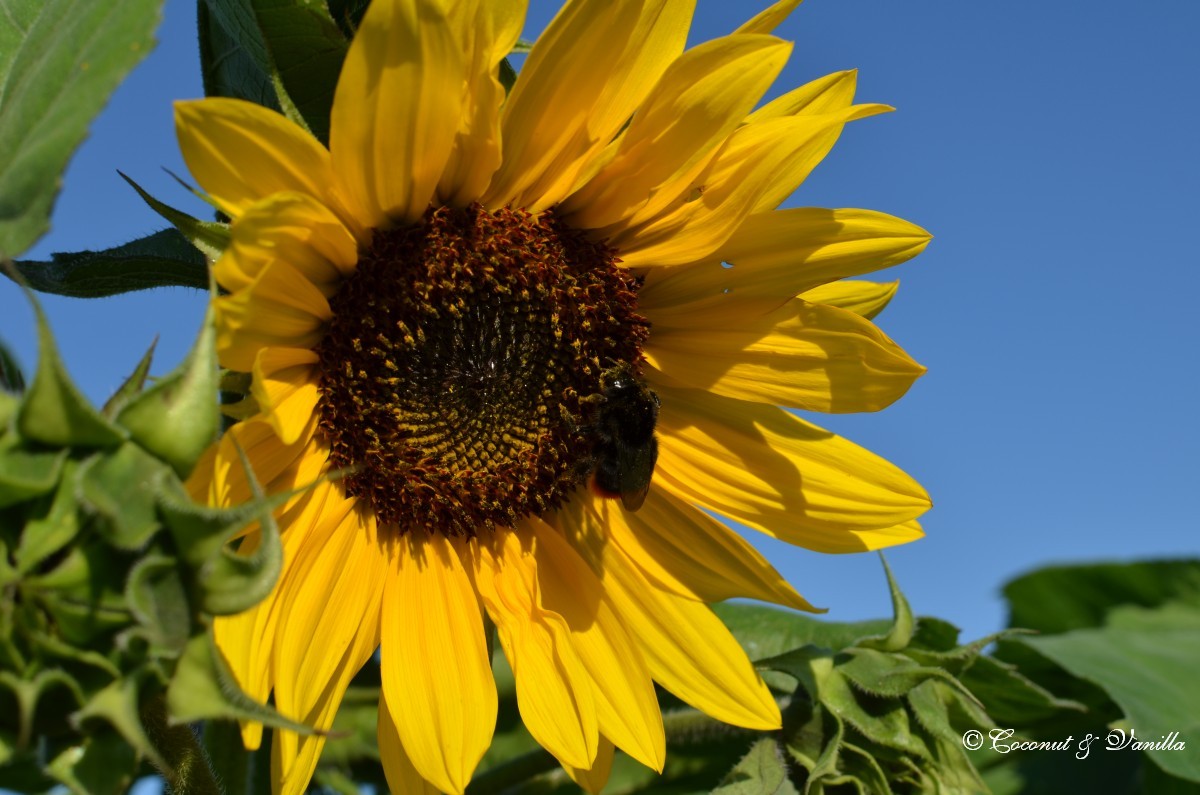 Feuerbohnenblüte aus der Nähe: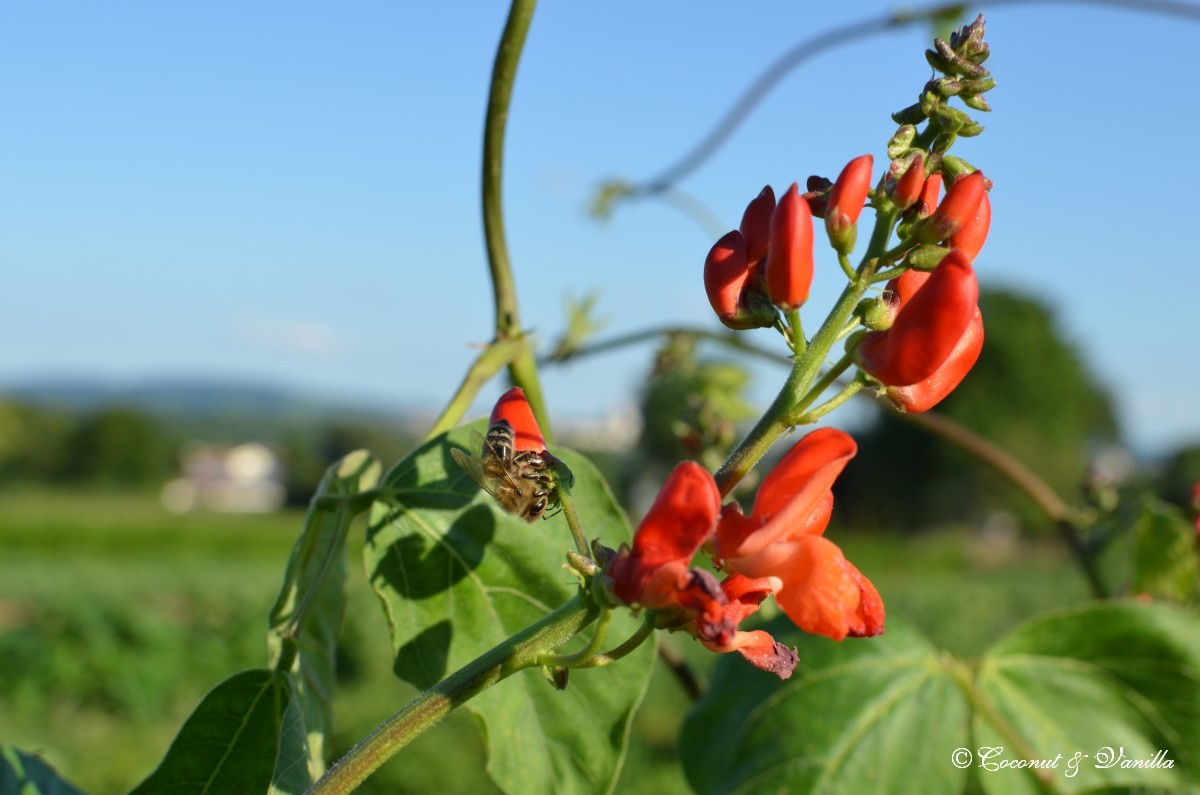 gelbe Beete: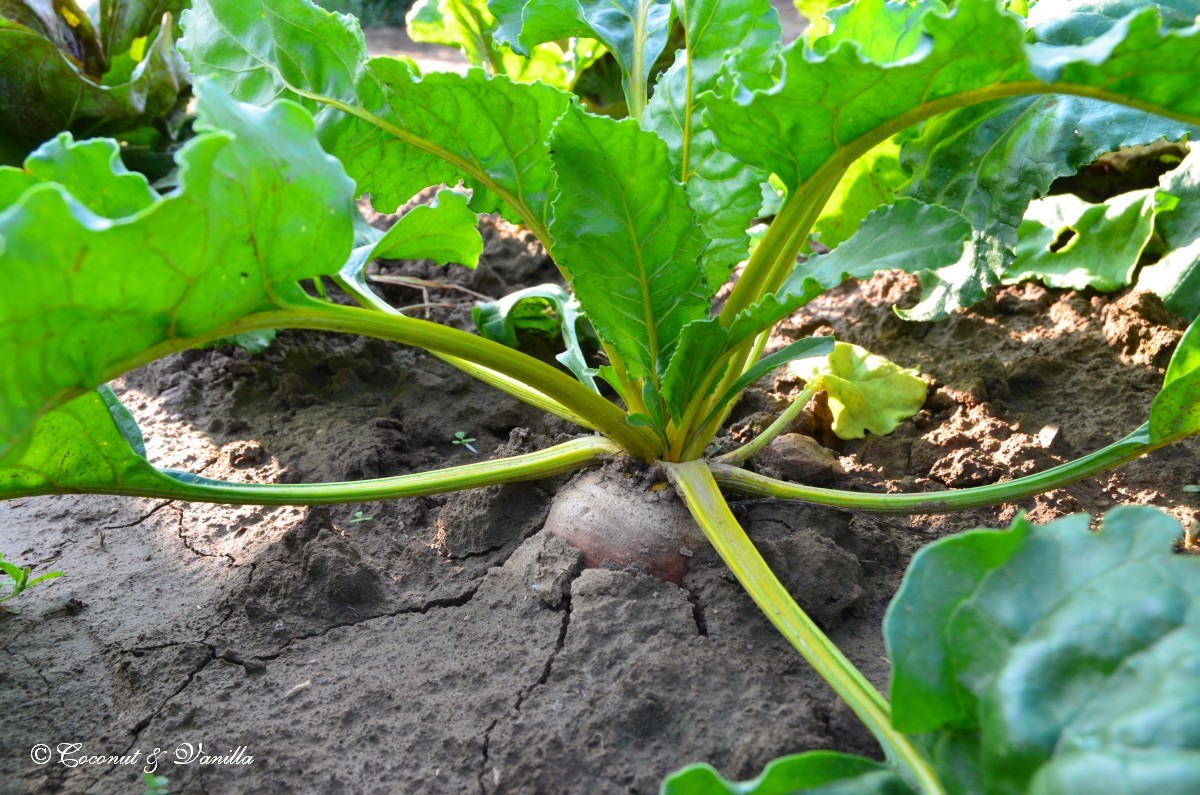 In Nachbar's Garten: wunderschönes Kornblumenmeer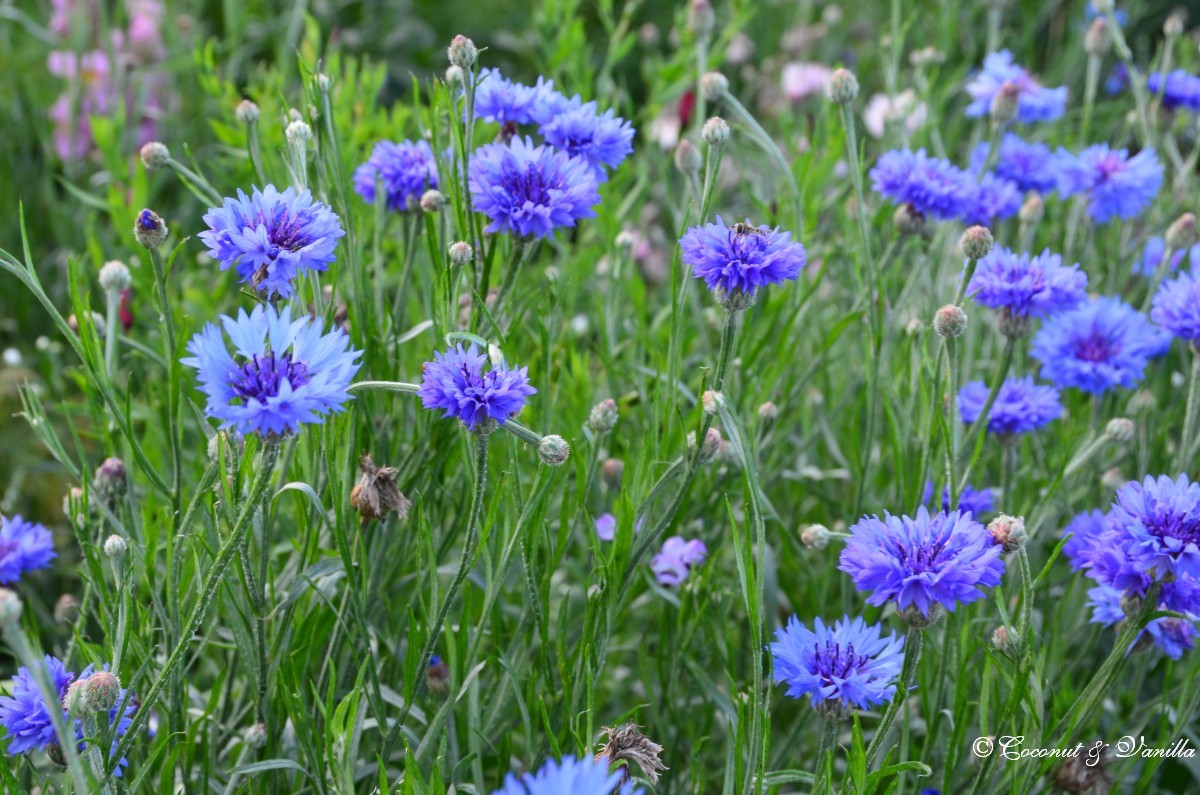 und Löwenmäulchen: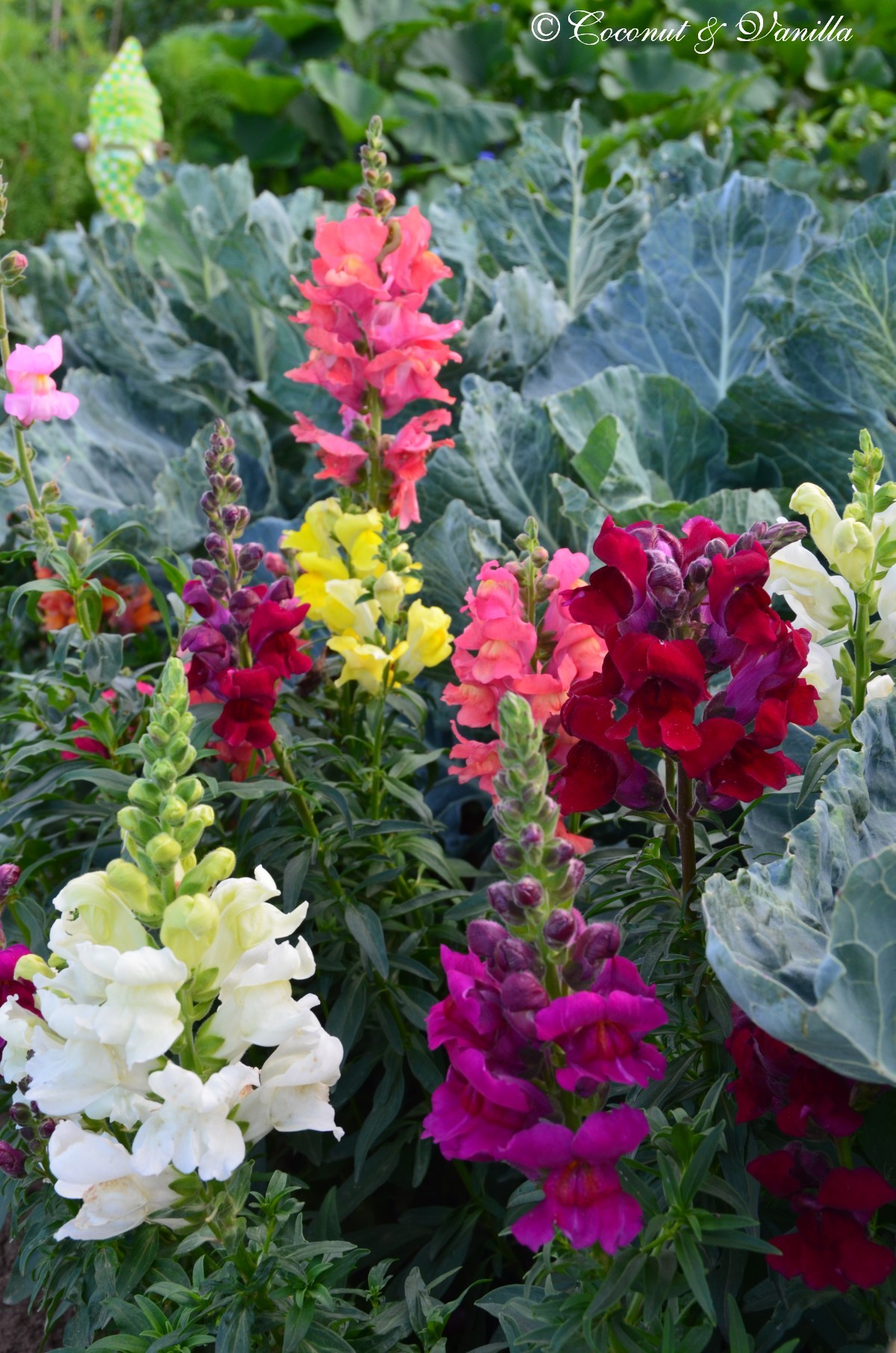 Überblick über die Gärten: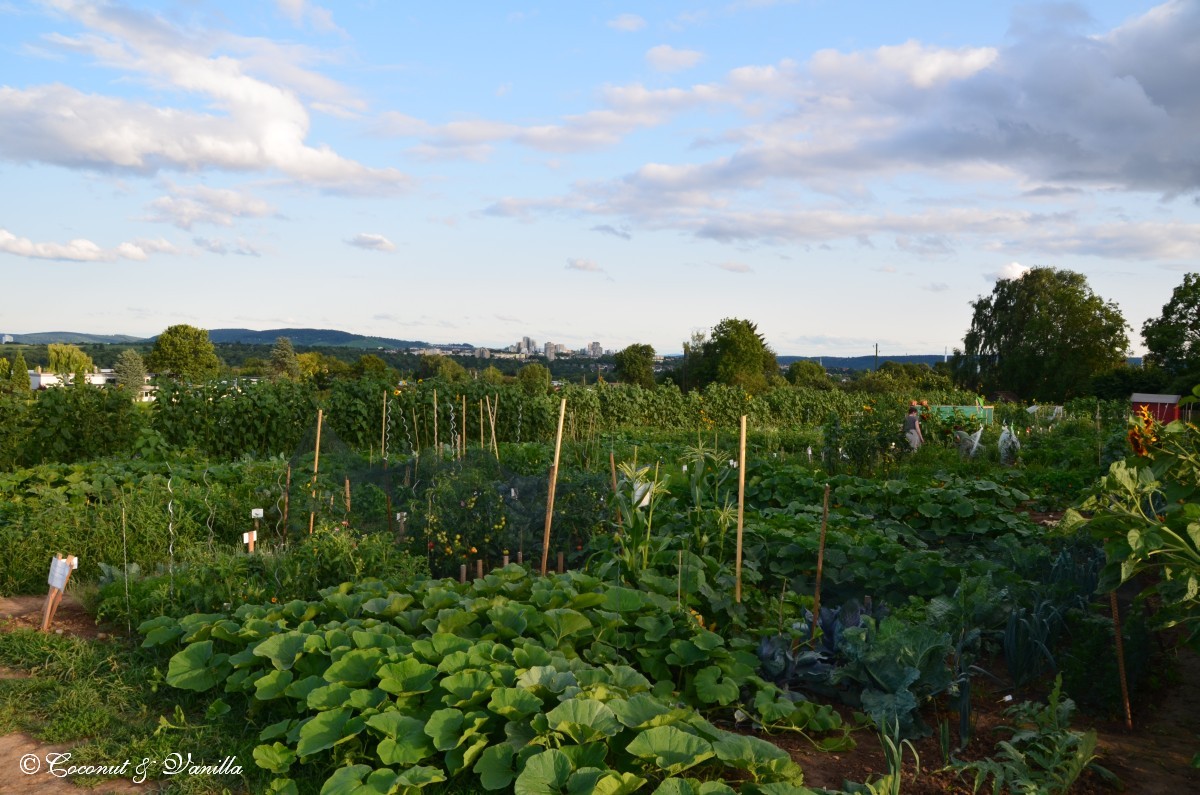 Hier geht's zu Teil 2 (August, September & Oktober)
The season is already over for a month, but I want to give you a round-up of our first year with a vegetable patch. Mostly in pictures.
We had a lot of fun gardening, but it was also very satisfying to create something, to hold the harvest in our hands. We also stored some vegetables in our cellar, like potatoes, squashs, carrots, celeriac, beetroots and parsnips. The last four are stored in a clamp. We didn't check on them, yet, so we don't know if they're still ok.
Unfortunately the rain destroyed almost all of our tomatoes. The normal rainfalls weren't a problem, but 10 days steady rain were the quietus. Next time we'll build a roof.
June

lettuce, behind it young leeks: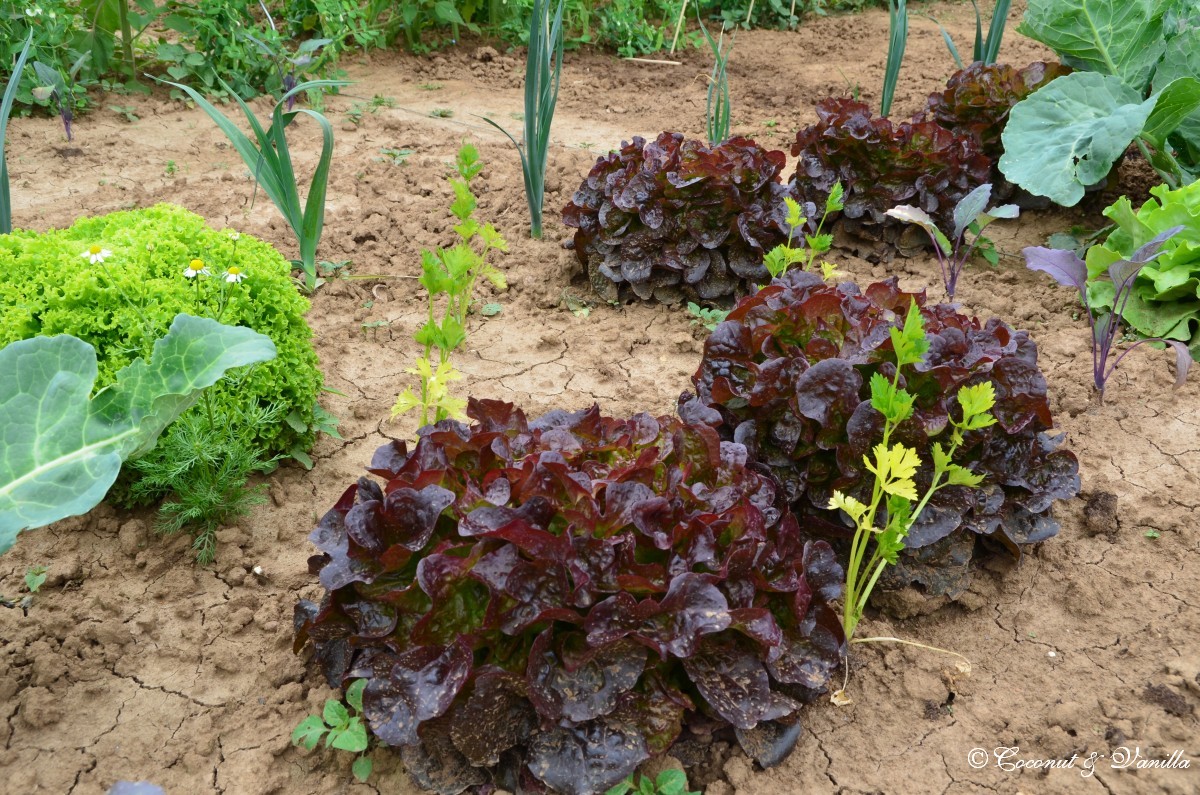 leeks, behind it sugar snap peas, in between young purple kohlrabi: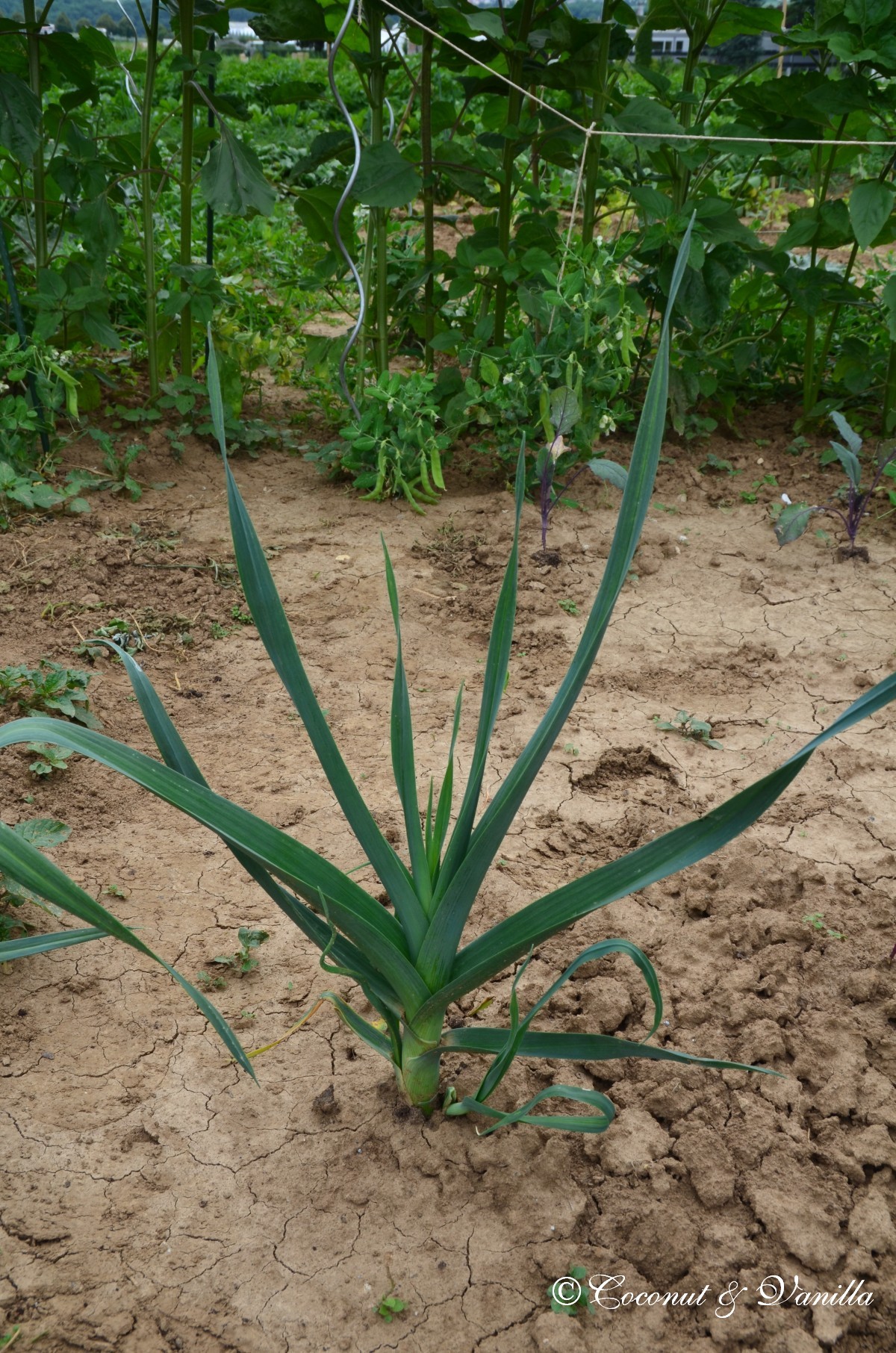 sugar snap peas: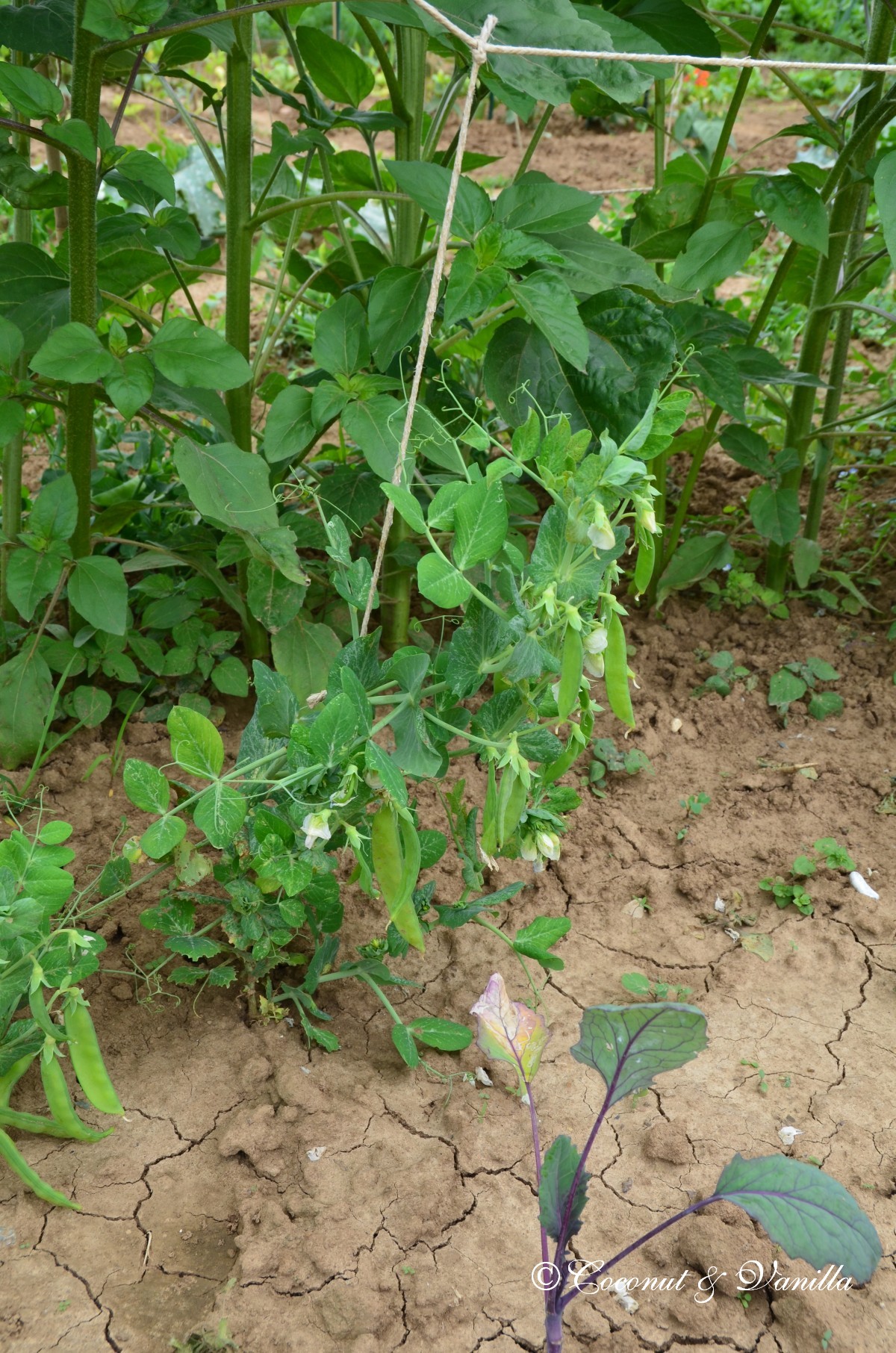 in the foreground celeriac plants, behind it scarlet runner beans, then spinach, behind it carrots: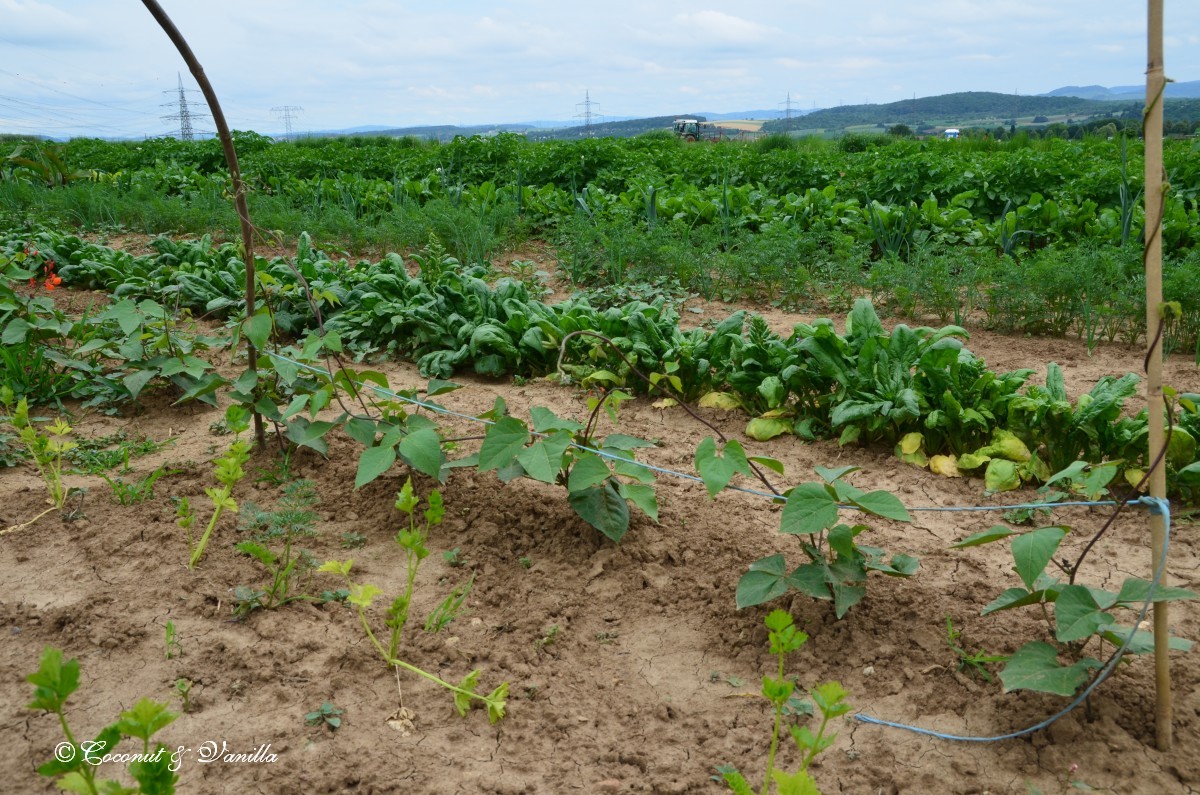 left in the front carrots, behind it leeks, then beetroots, parsnips and on the top potatoes: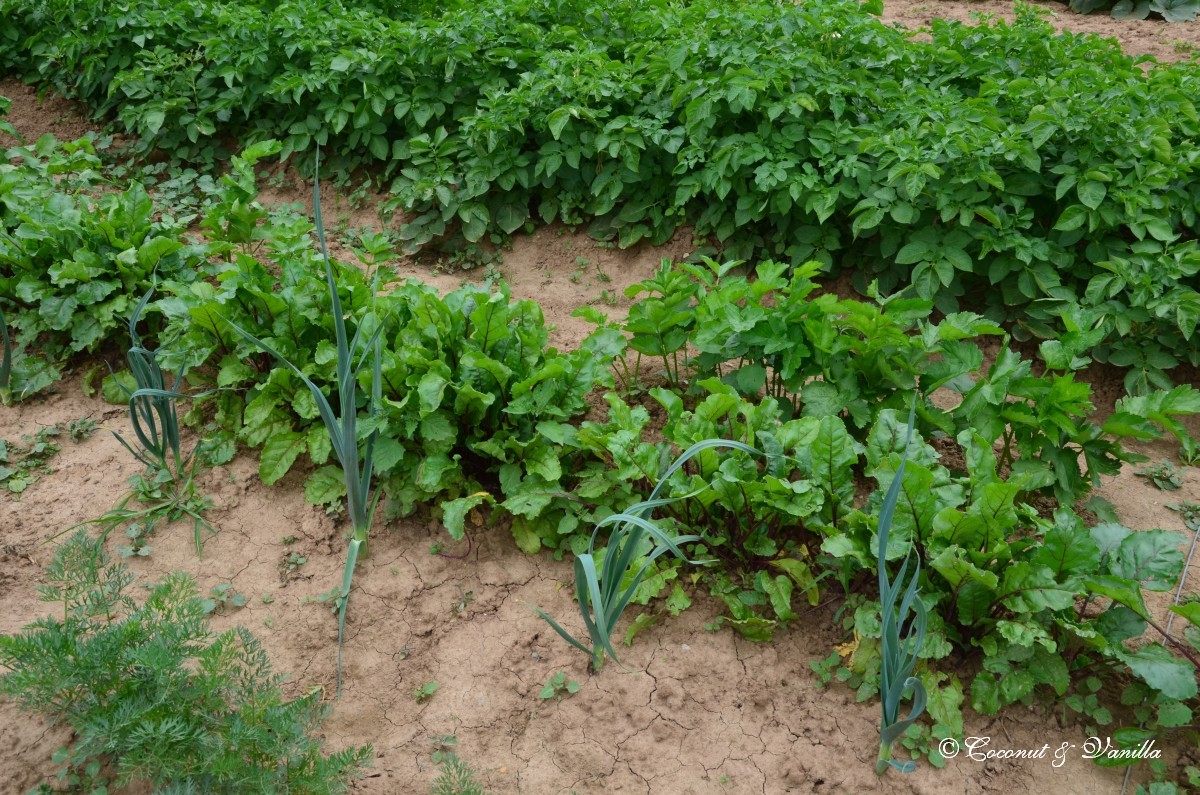 July
radicchio: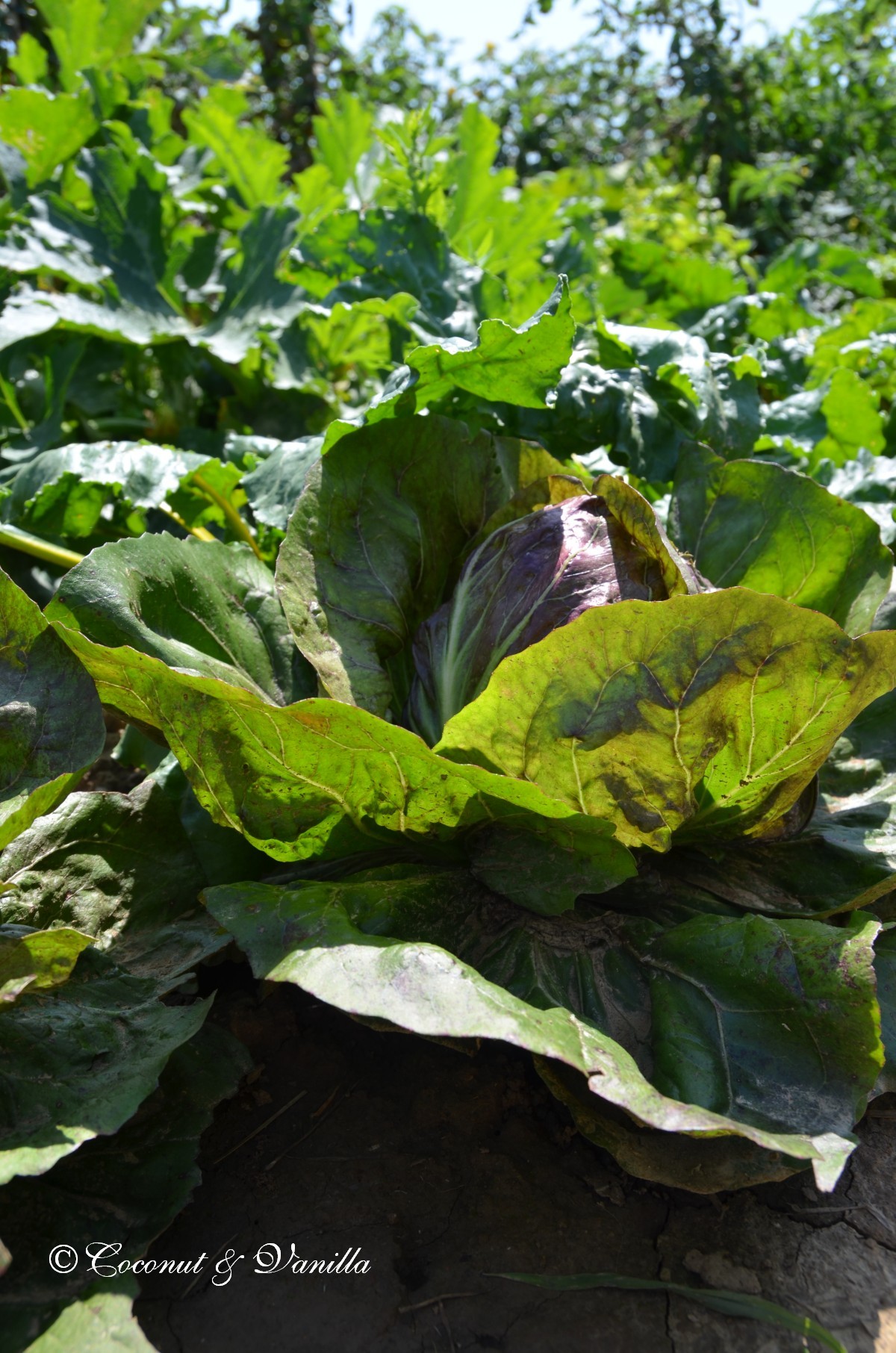 young corn, behind it leeks: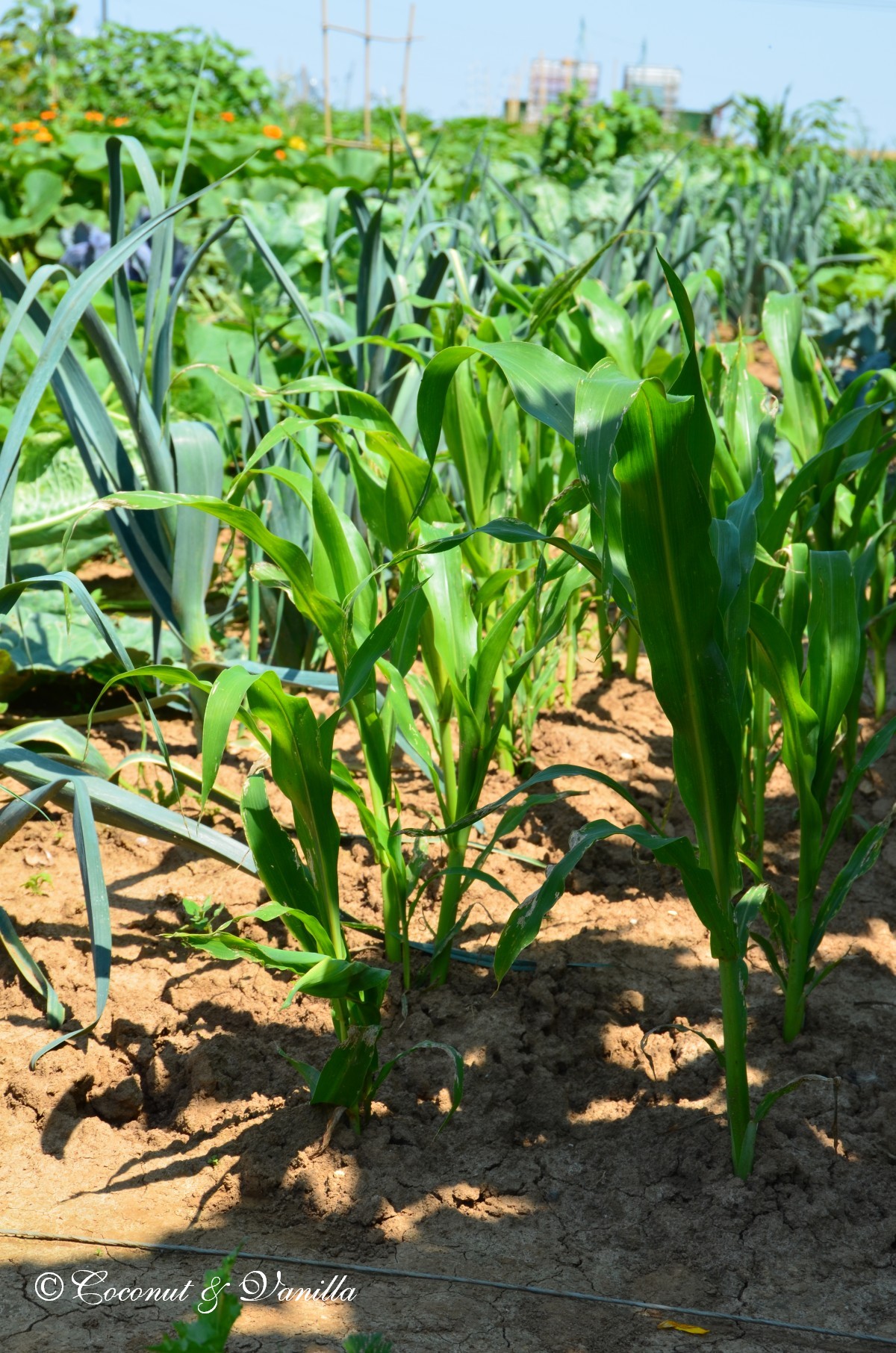 scarlet runner beans in full bloom:
still unspoiled San Marzano tomatoes: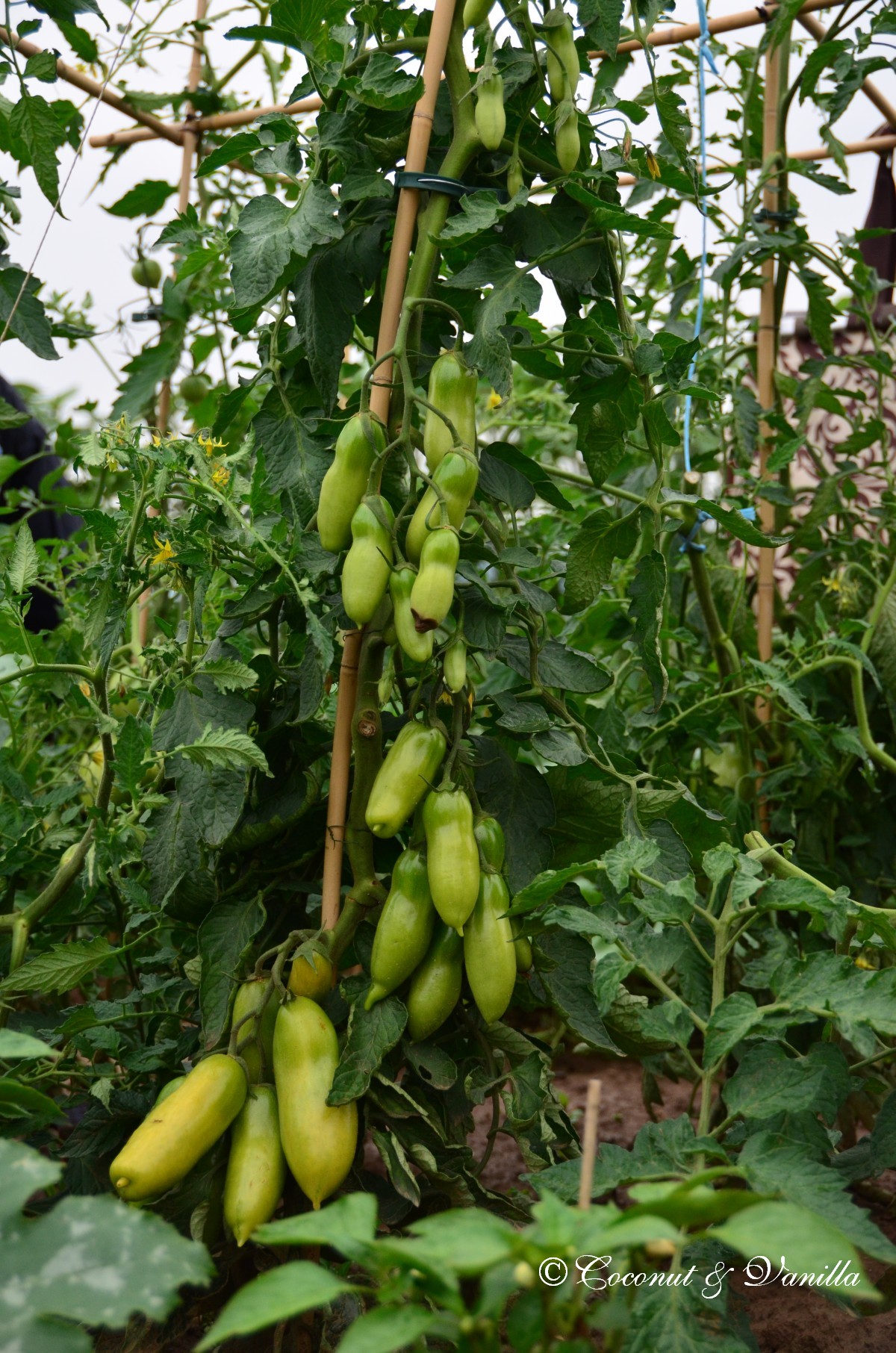 unripe oxheart tomato: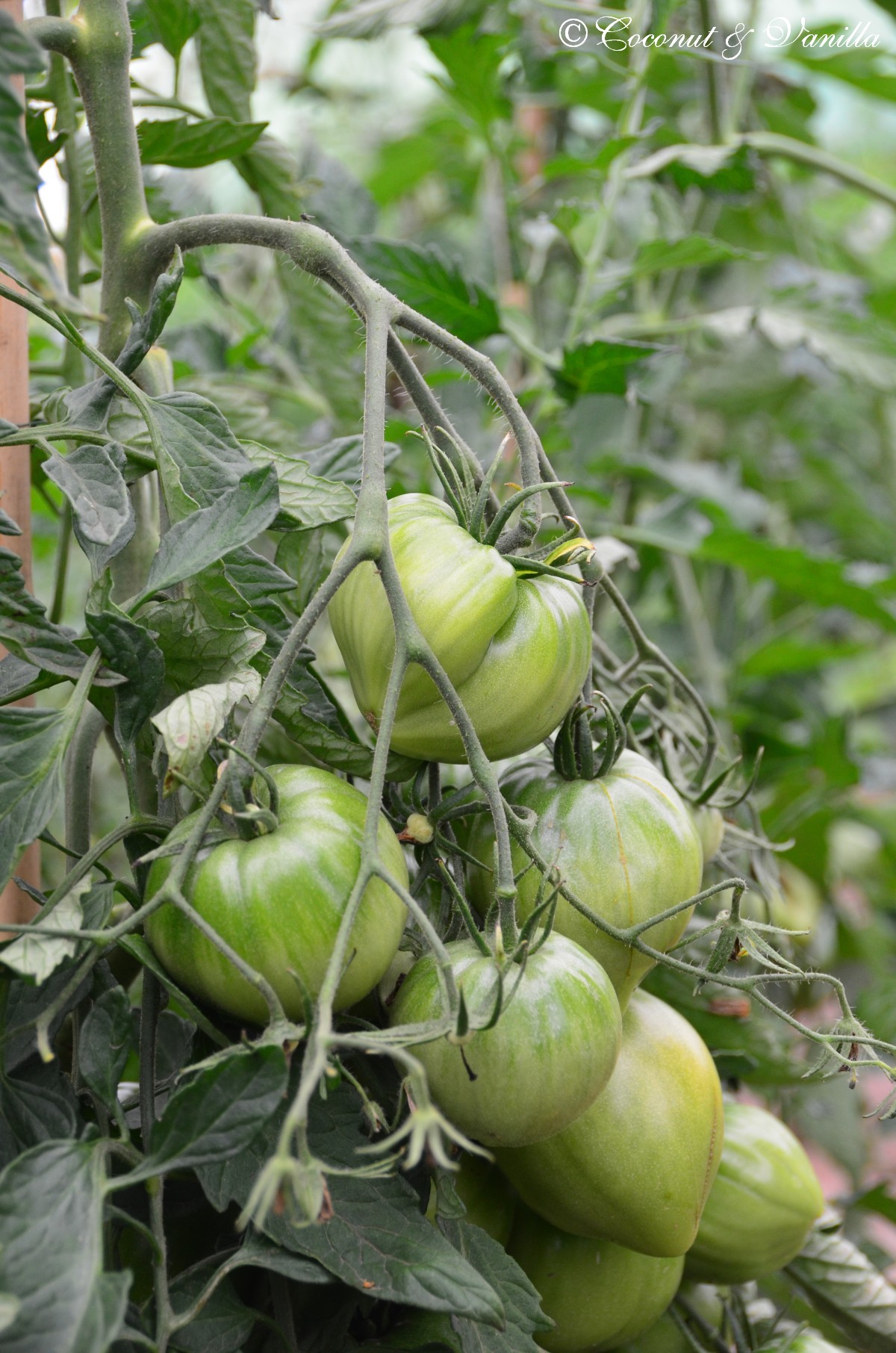 many many ball zucchini: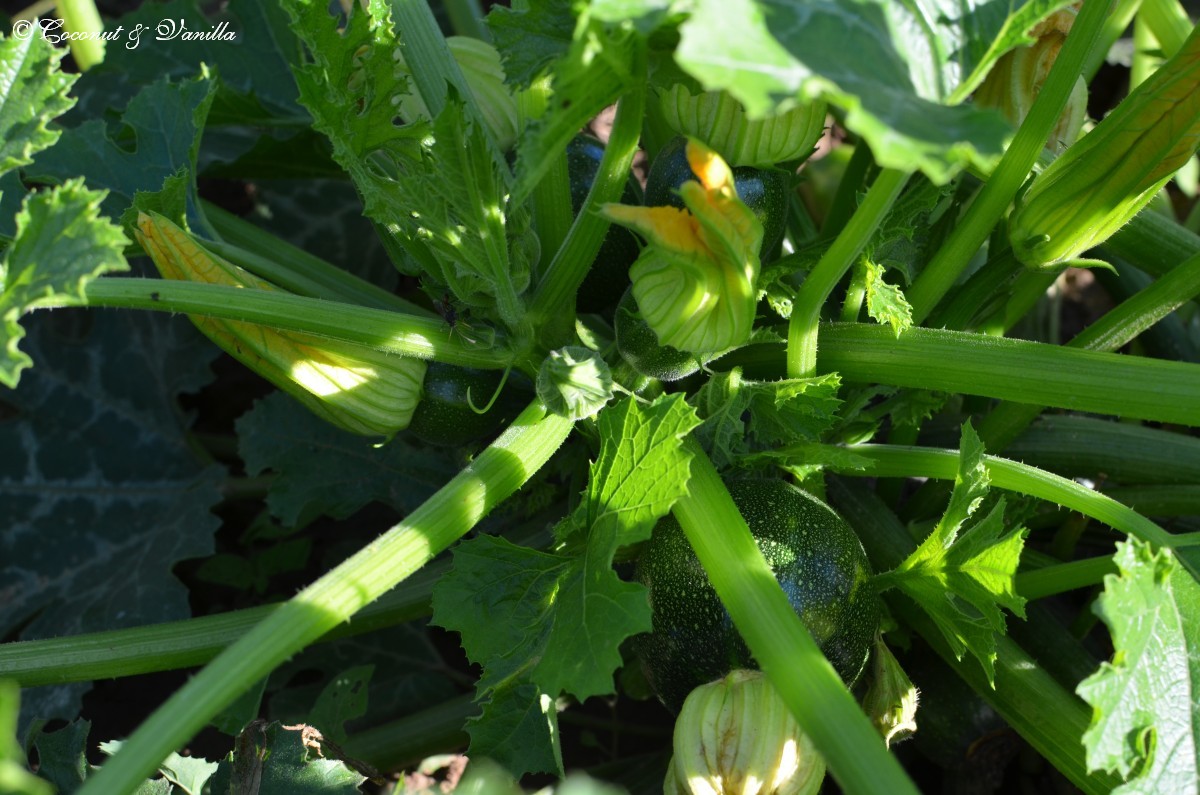 Me between the sunflowers: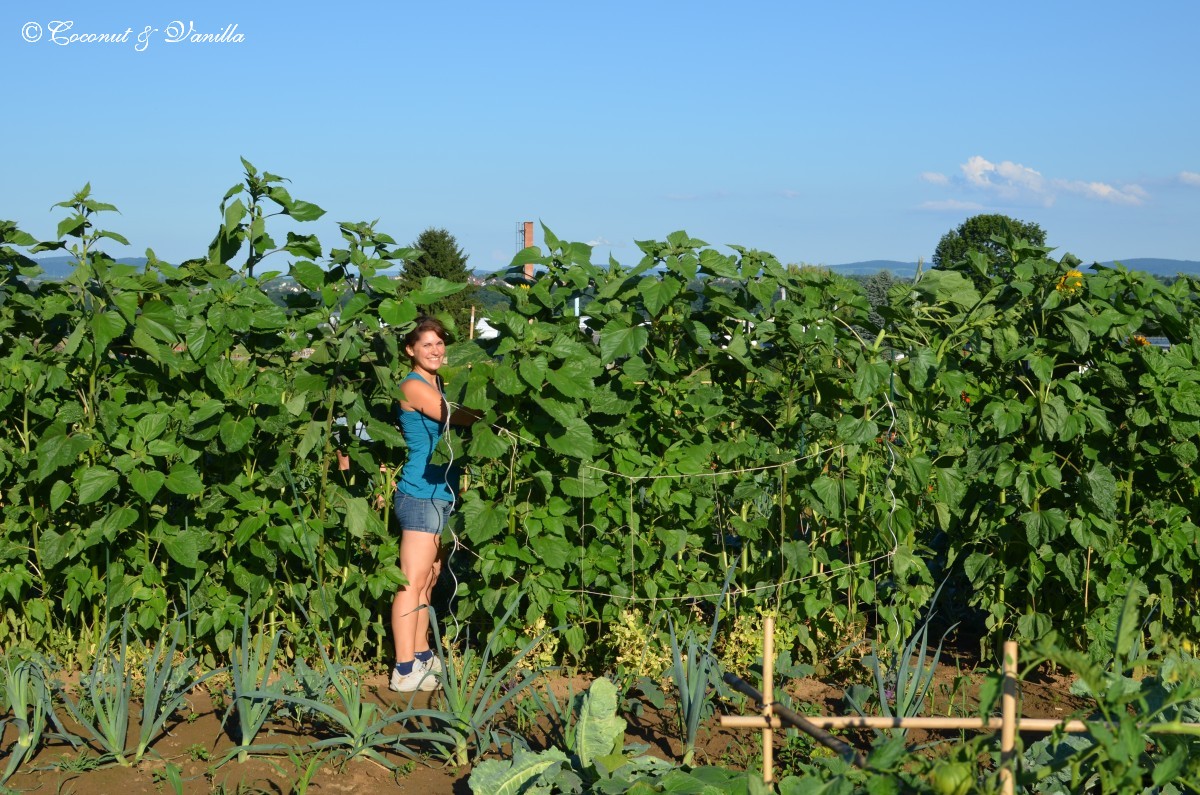 purple kohlrabi: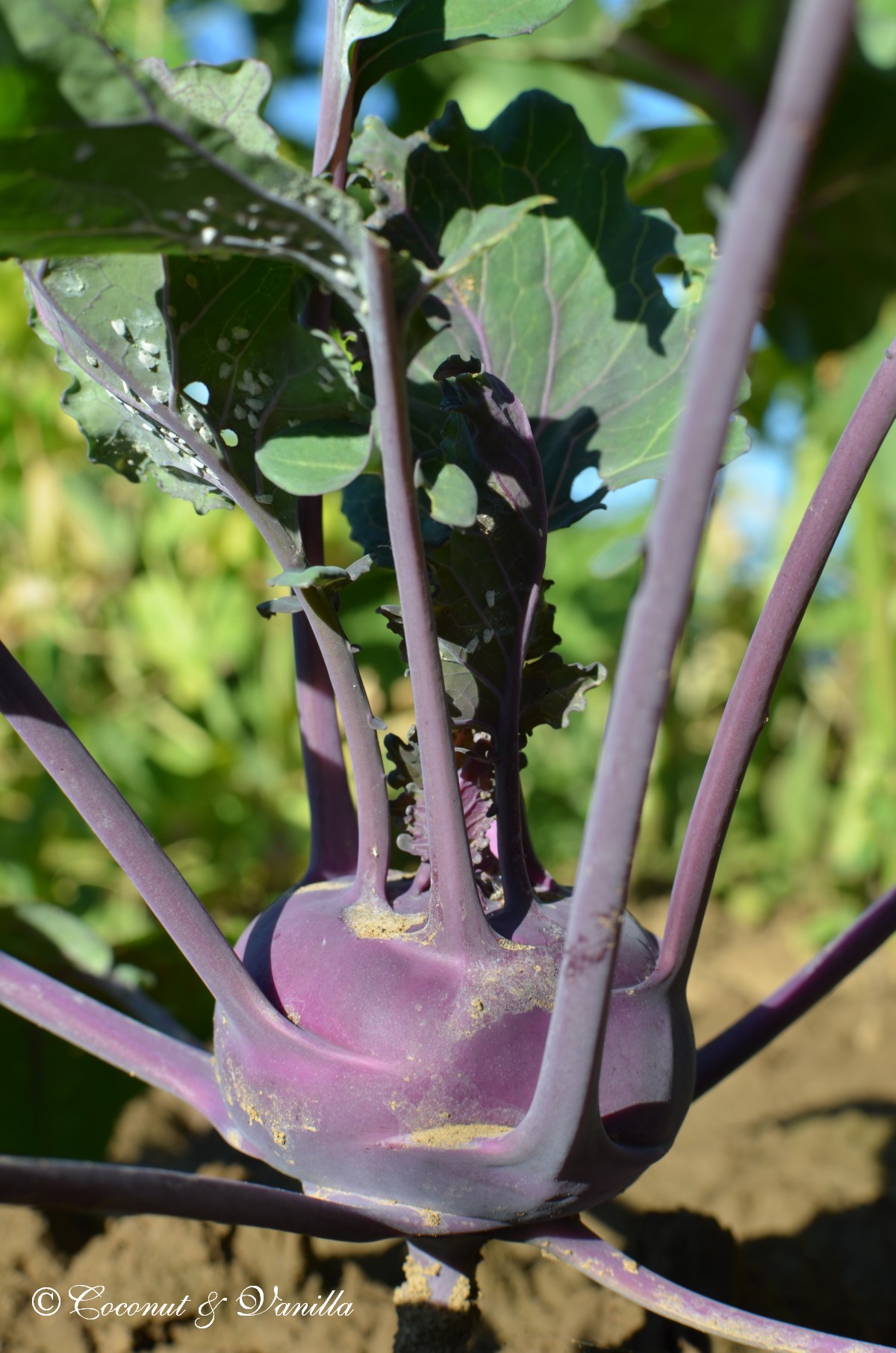 bumblebee and flower: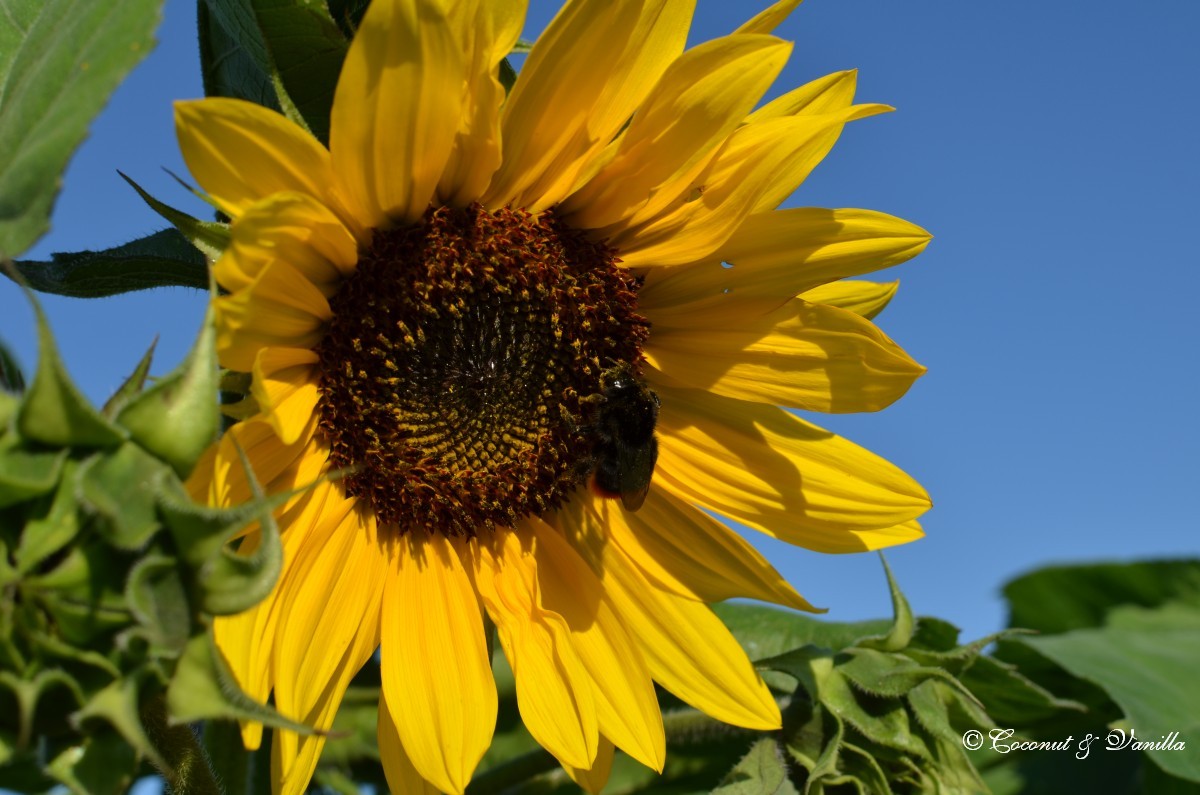 scarlet runner beans in bloom from up close: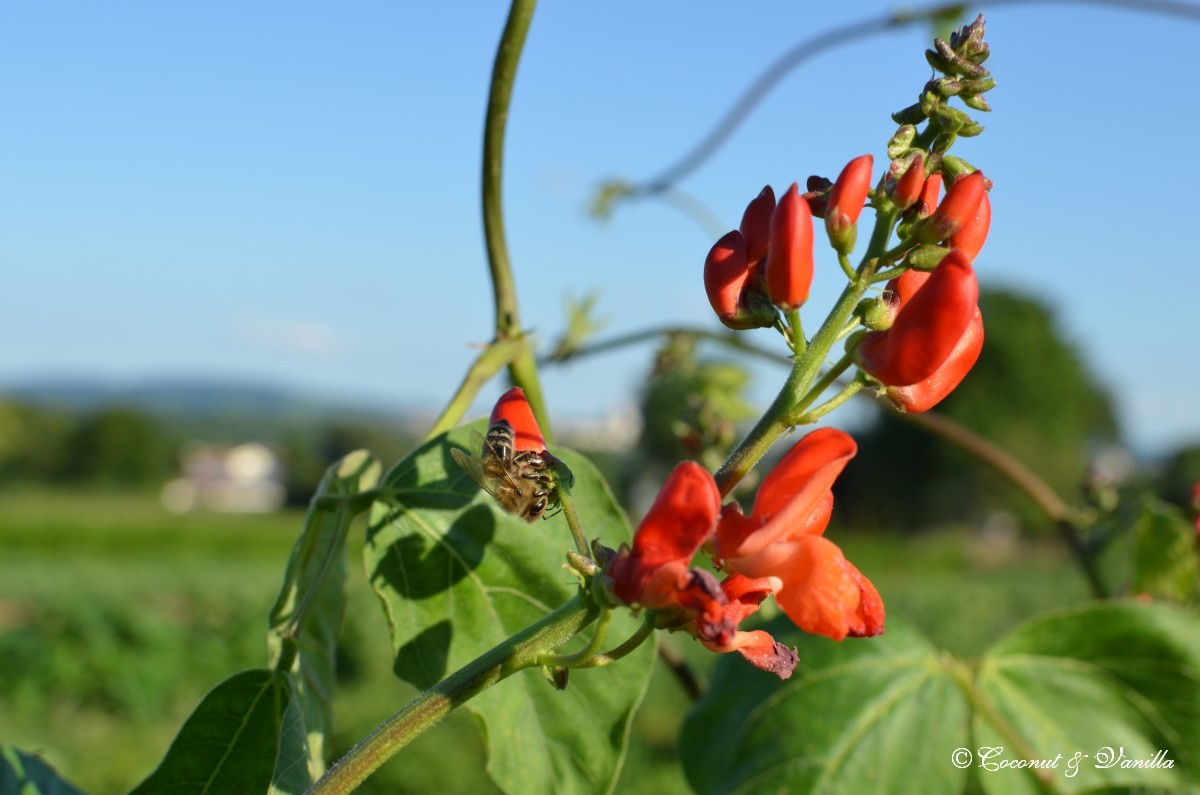 yellow beetroot: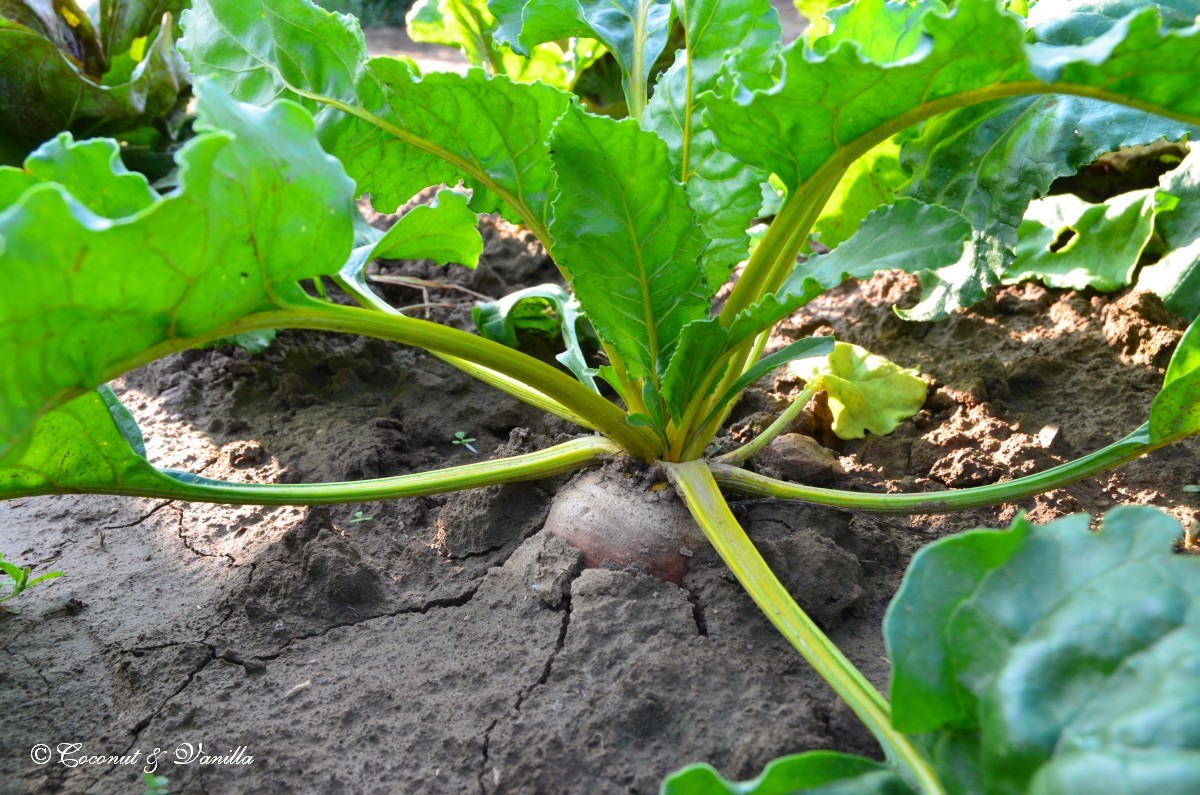 neighbours garden: gorgeous sea of cornflowers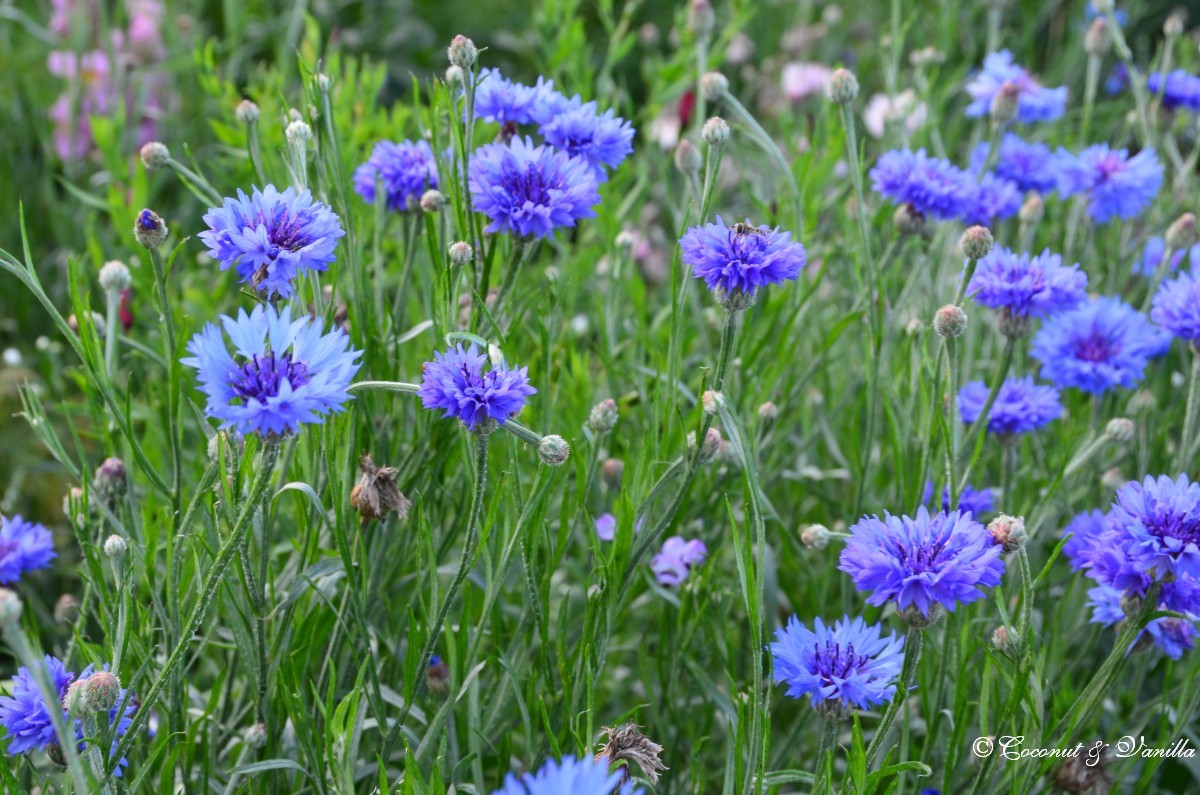 and snapdragons: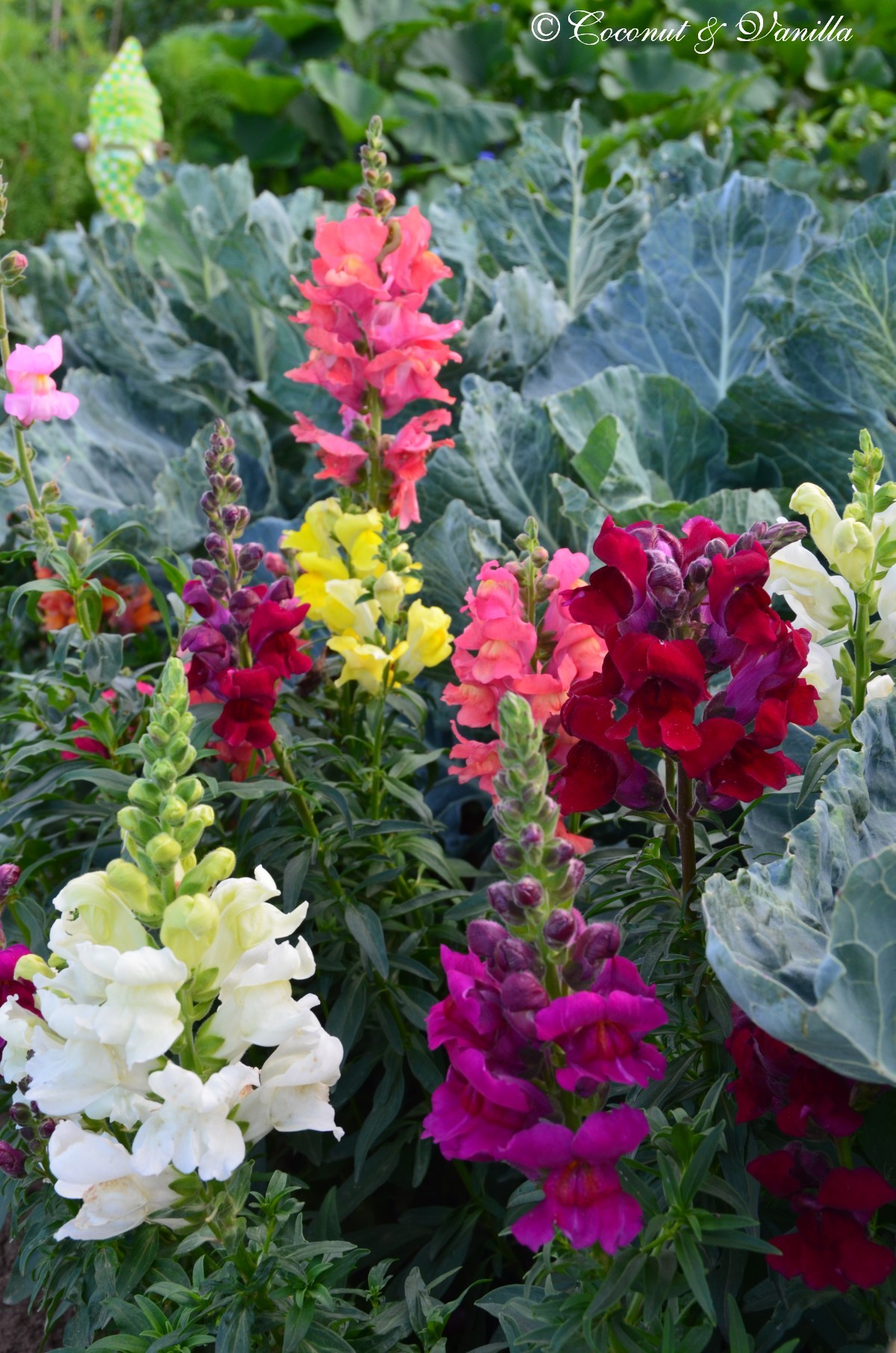 overview over the gardens: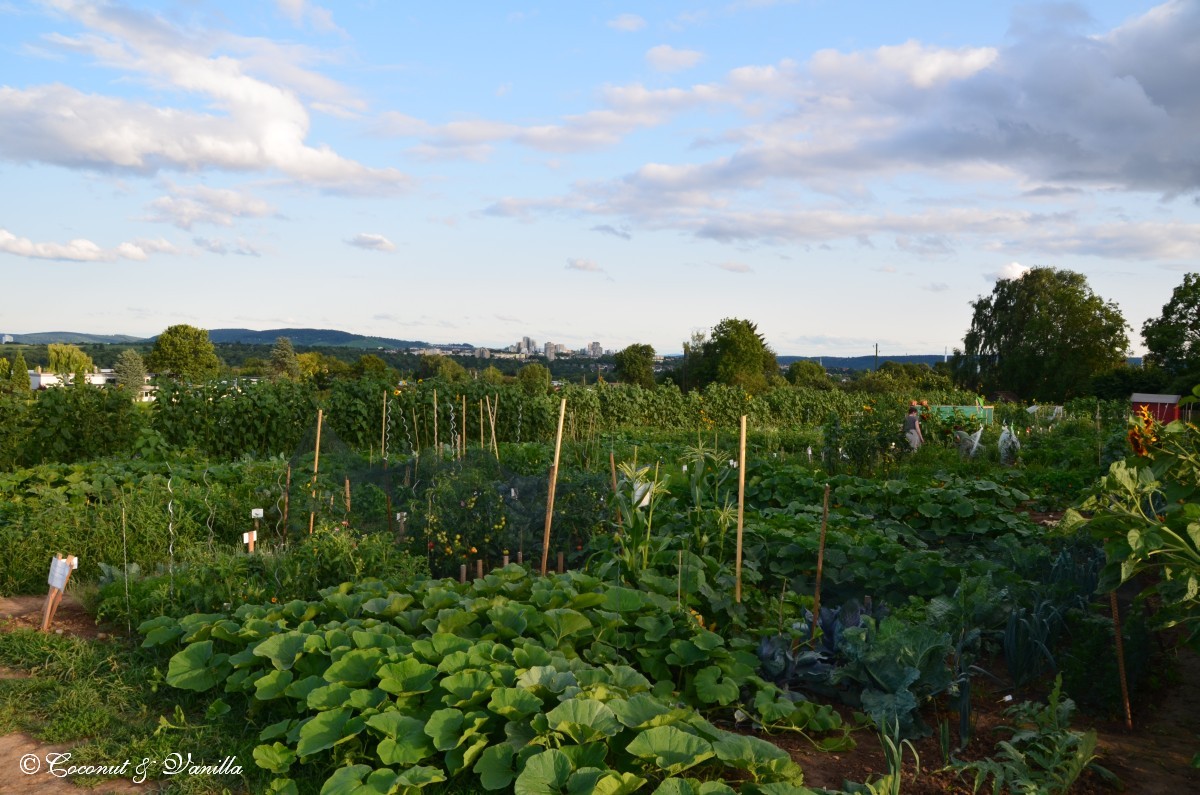 Here is part 2 (August, September & October)