Ina hat sich dieses Mal die Aprikosentartelettes mit Honig, Mandeln und Olivenöl von Seite 243 herausgesucht.
In den letzten Wochen habe ich auf dem Markt aber keine einzige Aprikose erblicken können und so habe ich auf Pfirsiche zurückgegriffen. Den Boden mit Zitrone und Olivenöl habe ich auch durch einen ersetzt den ich noch da hatte. Ich hatte einfach so viel von den letzten Backabenteuern übrig.
In meiner abgewandelten Version waren die Tartelettes leider auch nichts Besonderes. Sie waren in Ordnung. Im Buch ist ein vorgebackener Boden abgebildet, gefüllt mit frischem Obst. Und ich denke das ist der Punkt! Es hätte wesentlich erfrischender geschmeckt (meine Tartelettes waren recht trocken), die Böden vorzubacken und dann mit dem Obst und den anderen Zutaten zu belegen. Fertig zum Essen!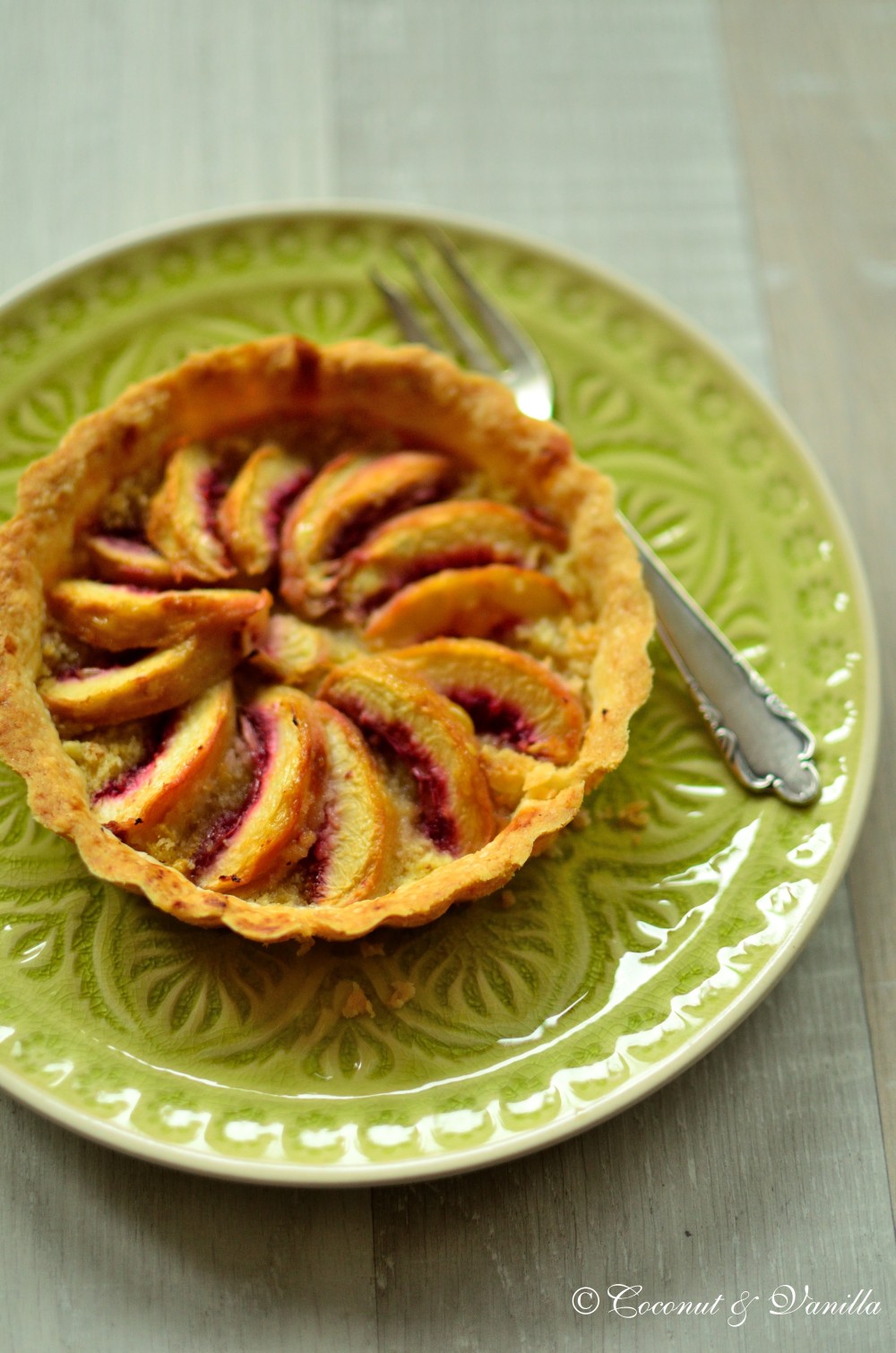 This time Ina chose the apricot tartlets with honey, almonds and olive oil from page 243.
I didn't get any apricots in the last weeks on the farmers market, so I decided to make these tartlets with peaches instead. I also didn't make the lemon-flavoured olive oil crust, which I'm sure fits perfectly with that recipe, it's just that I had a lot of leftover dough from a previous baking adventure.
I have to say, that in my adaptation the tartlets were nothing special. They were ok. The book shows just baked crusts with fresh fruit. I think this is the key! It would have tasted much fresher (my tartlets tasted rather dry), just to fill the prebaked crusts with fresh fruit and the rest of the ingredients. Ready to eat!