Ina und ich haben diesmal kleine Kasehappen mit Kreuzkümmel und Petersilie (S. 138) gebacken. Sie gehen sehr fix, da ein Brandteig gemacht wird, Béa benutzt dann einen Spritzbeutel um sie auf's Blech zu setzen. Ich hatte keine Lust den Spritzbeutel nachher sauberzumachen und hab einfach zwei Löffel benutzt. Kann mir nicht vorstellen, dass man den Unterschied groß bemerkt ;).
Geschmacklich waren sie in Ordnung, die Petersilie hab ich allerdings nicht bemerkt. Macht aber nix, Kreuzkümmel und Käse bringen genug Geschmack mit. Sie sind sehr leicht und als Partysnack sicher gut geeignet.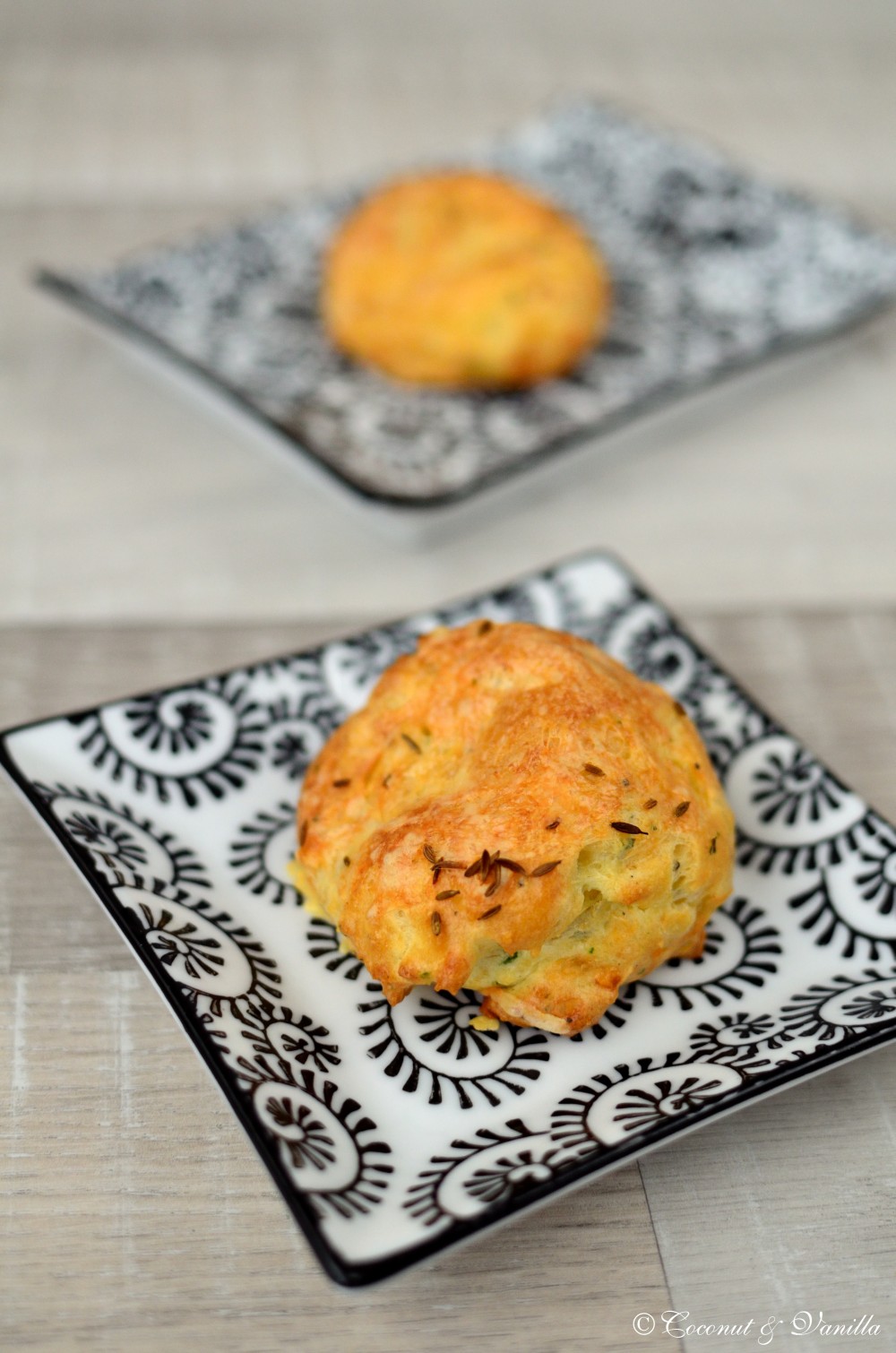 This time Ina and I baked the cumin and parsley-flavored cheese gougéres (p. 138). They were fast and easily made, since they are made of paté choux. Béa uses than a pastry bag to pipe the dough on the baking sheets. Since I was really lazy, I just used two tablespoons. I can't imagined you would notice ;).
They tasted good, although I didn't taste any parsley. Which is ok, since cumin and the cheese bring a lot of flavour on their own. The puffs are very light and perfect for a party snack.