Sunday, 15th September 2013
My favourite soup! Ok, my favourite soup with carrots. But this recipe is one of those I'm using again and again every year.
After the zucchini glut we now have a carrot glut! Recipe recommendations anyone?
Besides using up some carrots, this soup is just the right dish after autumn showed up here. Spiced up with some coconut milk and cumin and then puréed finely this soup is a delight!
Also I'm submitting this recipe to Zorras wonderful blog event in celebration of here 9. blog anniversay! Happy anniversary, keep up the good work, Zorra!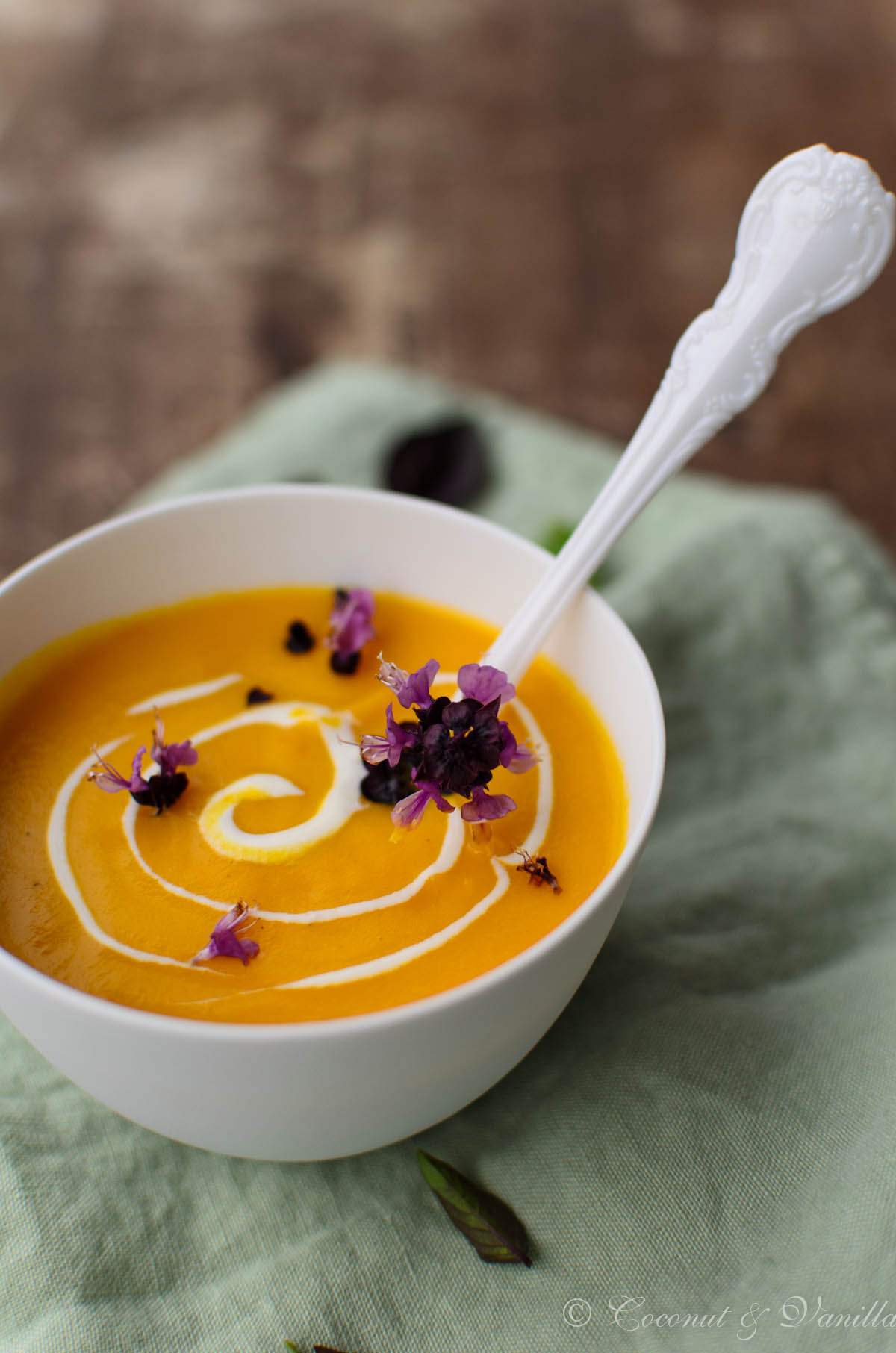 One year ago: swiss chard quiche
Two years ago: vanilla pear tart
Carrot Soup with Coconut milk
adapted from Lecker 01-2005
for 4 people
Ingredients:
500 g carrots, peeled
250 g floury potatoes, peeled
2 Tbsp clarified butter
750 ml chicken broth (für die vegetarische Variante: Gemüsebrühe)
200 ml coconut milk
1 tsp cumin
a dash of lemon juice
sea salt, black pepper
Cube the potatoes and carrots.
Melt the clarified butter in a large saucepan and sauté the vegetables for a few minutes. Add the broth and bring to a boil. Simmer for 20 minutes, until the vegetables are tender.
Purée finely with an immersion blender.
Add the coconut milk and the cumin and purée again. Stir in the lemon juice and season with salt and pepper. Serve immediately.
Even more delicious with croûtons.