Dienstag, 19. April 2011
Update: Für das deutsche Rezept nach unten scrollen!
Today we talk about toast or sandwich bread.
You know that kind of toast bread lying in the supermarkets. Full of air, missing flour. Mostly just wheat. Squishy texture. To talk about bread here, is ridiculous.
But it's easy to have on hand, either stored in the fridge for weeks or in the freezer.  It's good for a quick breakfast, if there's no more bread or granola in the house. Sad, but happens. I also use mine for meatballs or meatloaf. And of course for sandwiches. But just toasted. I'd never understood, why people don't toast their toast. Creepy.
I don't like sloppy bread. Bread just isn't used to be sloppy or squishy or something similar. Coming from "the country of bread", I just know.
I always considered toast from the supermarket as "ok". Not good – not bad. Bu then I baked my own a few weeks ago. And it was a revelation. It's so much better, you can even eat it untoasted and it's good that way. It tastes like bread. It's firm, but not too firm. You can vary with the flours. I made it with wheat and another with rye and wheat (50/50). I loved the rye-wheat one.
You can also freeze it. And if you want to take out single slices from the freezer, cut it first, freeze it then.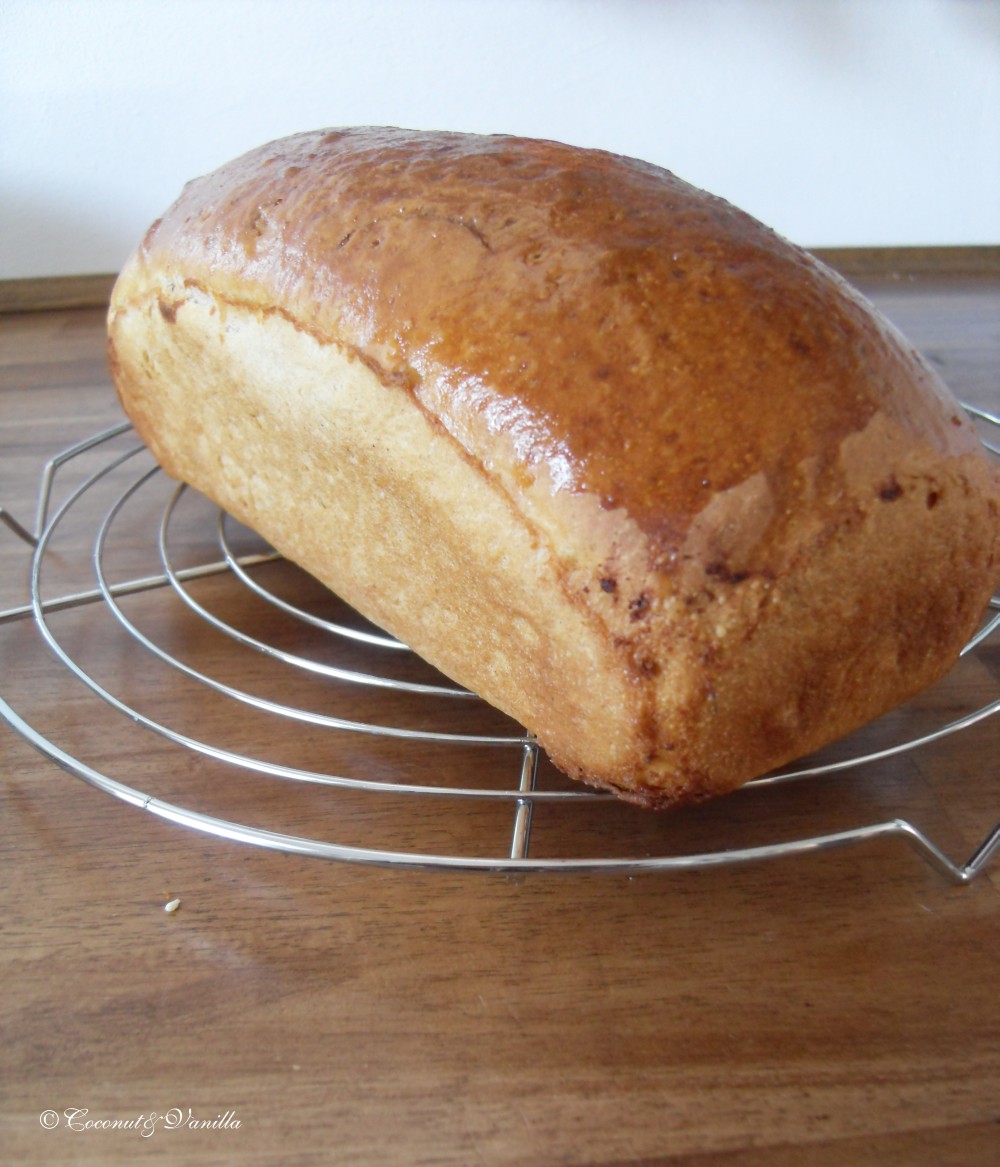 It did get even better, as I made french toast, which I was never a fan of. But I got a recipe in the hands, which called itself a revelation, too (recipe follows). The problem often which french toast is, that the bread (because often used toast from the supermarkets) gets soggy immediately through and through. And you don't get a thoroughly soaked toast crispy again. But a soft french toast just isn't right. And delicious. So this toast bread is the solution. It's perfect for this purpose. Too.
What's really convincing here is, that there's not a lot work involved. Mixing together, short waiting, mixing, waiting longer, form the bread, wait again and bake. So it's perfect for preparing, when you are already making something else at home. So you can take a look at it from time to time, while not investing a lot of time.
So my advise is to bake your own, if you don't have access to good one.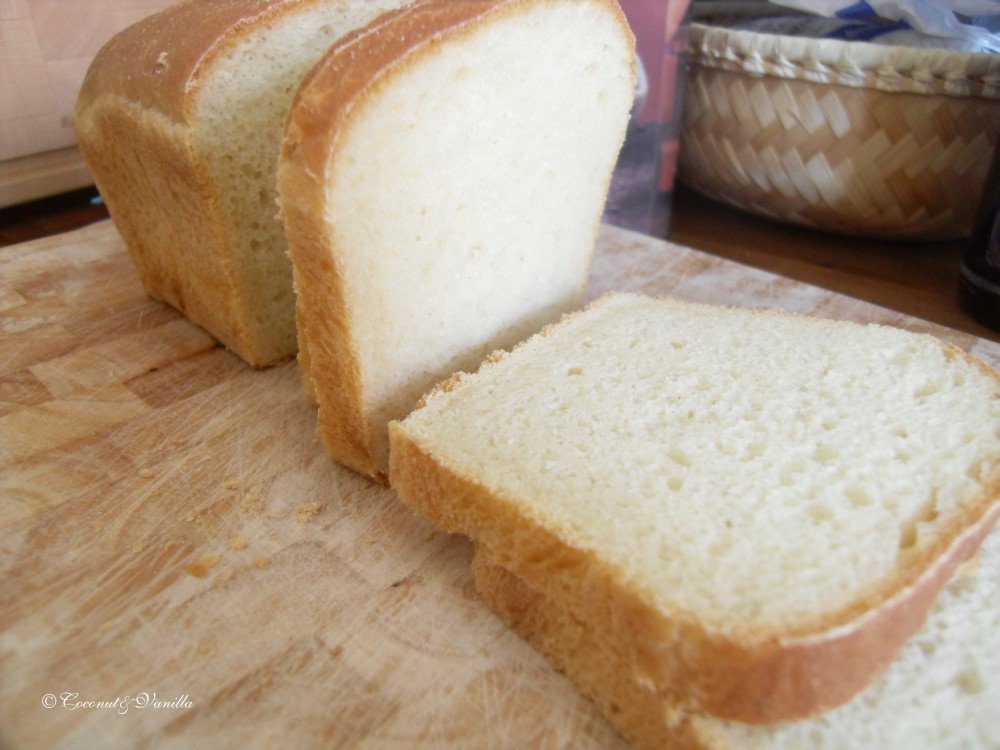 Toastbrot
nach einem Rezept von Marzipan
ergibt: ein 25 cm Brot
Zutaten:
400 g Mehl (verwende was du magst, nur keine Type 405; Ich hab einmal 550 Weizenmehl verwendet und einmal Weizen und Roggen 50/50 gemischt)
1 TL Salz
1 TL Zucker
1 EL Trockenhefe
225 ml Milch
2 EL or 30 g Butter
100 ml Wasser
Die trockenen Zutaten mischen.
In einer kleinen Kasserole die Milch mit der Butter erwärmen, bis die Butter geschmolzen ist. Das Wasser dazugeben. Die Mischung sollte lauwarm sein (sonst abkühlen lassen).
Die Butter-Milch-Mischung in das Mehl schütten und kneten, bis ein homogener Teig entsteht. Mit Folie oder einem feuchten Geschirrtuch abdecken und 20 Minuten gehen lassen.
Nochmal kneten, bis der Teig glatt ist und sich etwas von der Schüssel löst. Es ist normal, dass der Teig klebrig ist und an euren Fingern kleben bleibt. Wieder abdecken und 45-60 Minuten gehen lassen, bis der Teig sich in der Größe verdoppelt hat.
Eine Kastenform ausfetten.
Die Arbeitsplatte leicht bemehlen und den Teig aus der Schüssel nehmen. Den Teig in einen langen Laib formen. Dabei den Teig rollen und leicht drücken. Den Teig mit der Naht nach unten in die Form geben und die Form wieder abdecken. Nochmal 45-60 Minuten gehen lassen. Es kann sein, dass der Teig bis zur Kante hochgeht, je nach Formgröße und Mehlart.
Den Ofen auf 200° C vorheizen.
Das Brot 35 Minuten backen, bis es goldbraun ist. Wenn man ein Thermometer reinsteckt, sollte es im Brot 95° C anzeigen.
Aus der Form holen und auf einem Gitter abkühlen lassen.