Friday, 10th October 2014
This is not about food. This is about Inga.
I just read via Mel that Inga died. This was a shock. Of course I knew like a lot of other people that she had been fighting against blood cancer. But I would have never thought it will win.
Although Inga was a petite person, she was a strong and cheerful woman, who fought. I had the honour to get to know her last year as she visited our field and was happy in the middle of flowers and vegetable plants. I instantly liked her! She was someone special and she had the talent to make something special from flowers, too. The memory of her lives on on her blog glomerylane.
The plan was always to meet again. In the early morning, in the dark, on the flower central market. I'm a huge lover of flowers, too.
I'm very sad that Inga died. So unexpectedly. Because of shit like blood cancer.
This photo was taken last year on the field. I will keep her always in my heart.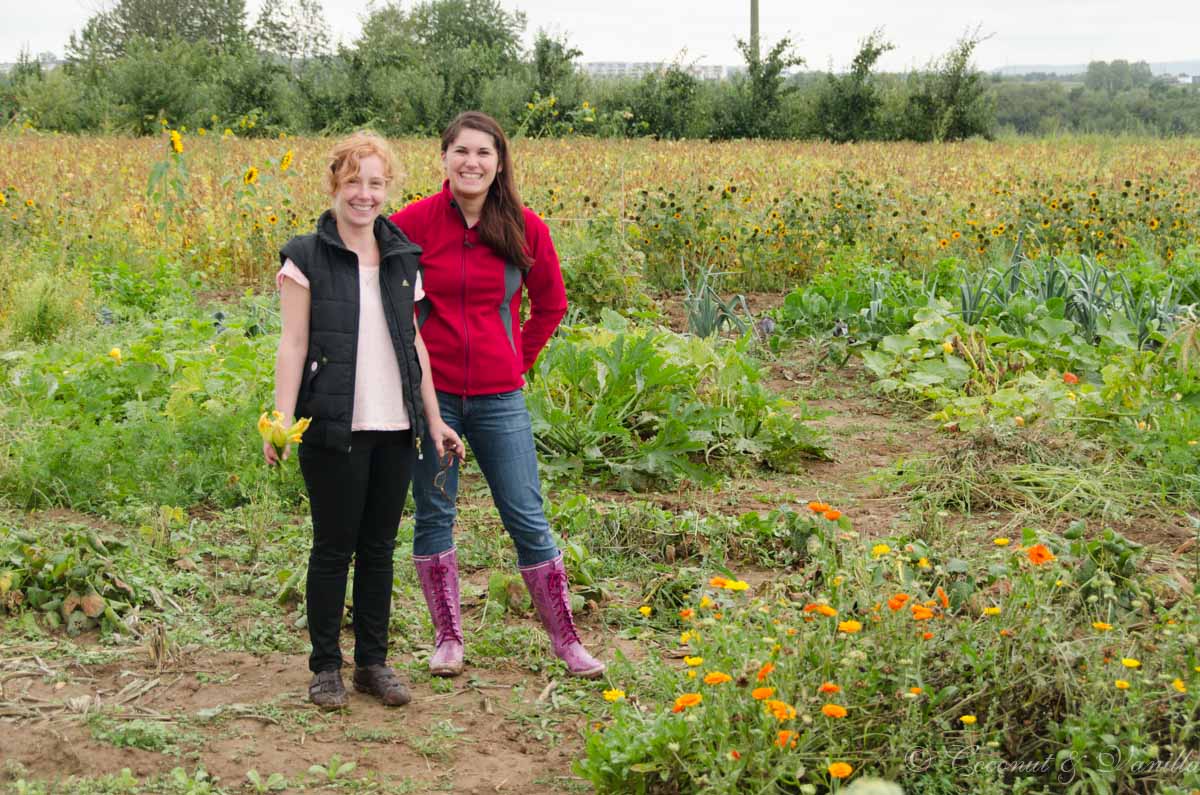 Also I want to invoke you to register at DBC (Delete Blood Cancer) and therefore become a possible donor for bone marrow.
The registration is very simple and doesn't hurt at all! Also it doesn't cost you a cent!
I already registered some time ago!
If you want to back out because you have reasons, after you were chosen as a donor, you can still say No and back out! You are not obligated to do anything!
I wish I could have helped Inga with a donation! Blood cancer can hit anybody, but you can only help if you register!
Inform yourself  please!
Here you can get more information for England, USA, Spain and Poland. If your country isn't listed here I'm sure you have an appropiate organisation, please inform yourself in a 2 second google search!
In loving memory I bought this fascinating pineapple flower, which I think Inga would have loved, too! If you want to share your memories of Inga you can tag it with #flowersforinga.