Montag, 11. Oktober 2010
Update: Für das deutsche Rezept nach unten scrollen!
We took a week off. Spontaneously. The last months were full of work for both of us. And there is no end in sight. As we decided to skip a real vacation this year, it's hard to relax. We spend our money on the new apartment and new bikes. Next year we want to make a huge journey. Across the pond. We are afraid already :). So last week we "travelled" to my home town and had our vacation. It was necessary, since I'm feeling tired and exhausted since weeks. Although I'm always in a lack of time and I'm now thinking, that this time is missing in my studies. It's not helpful to feel caught in the middle.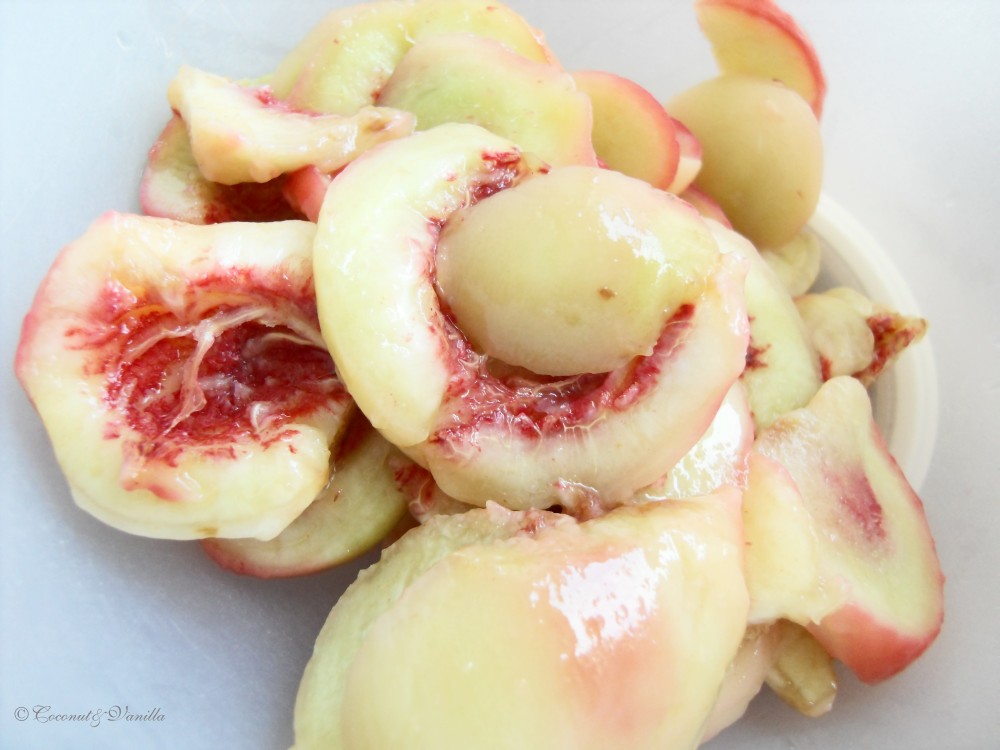 So if you need a small vacation, too. Just now. And if you are able to grab some late summer peaches on your market. Make some easy peach shortbread. It feels like a tiny vacation, too, while enjoying. It's good to be eaten still warm, with some cinnamon ice cream besides. Or cooled. A small piece here and there in between. Some minutes to relax.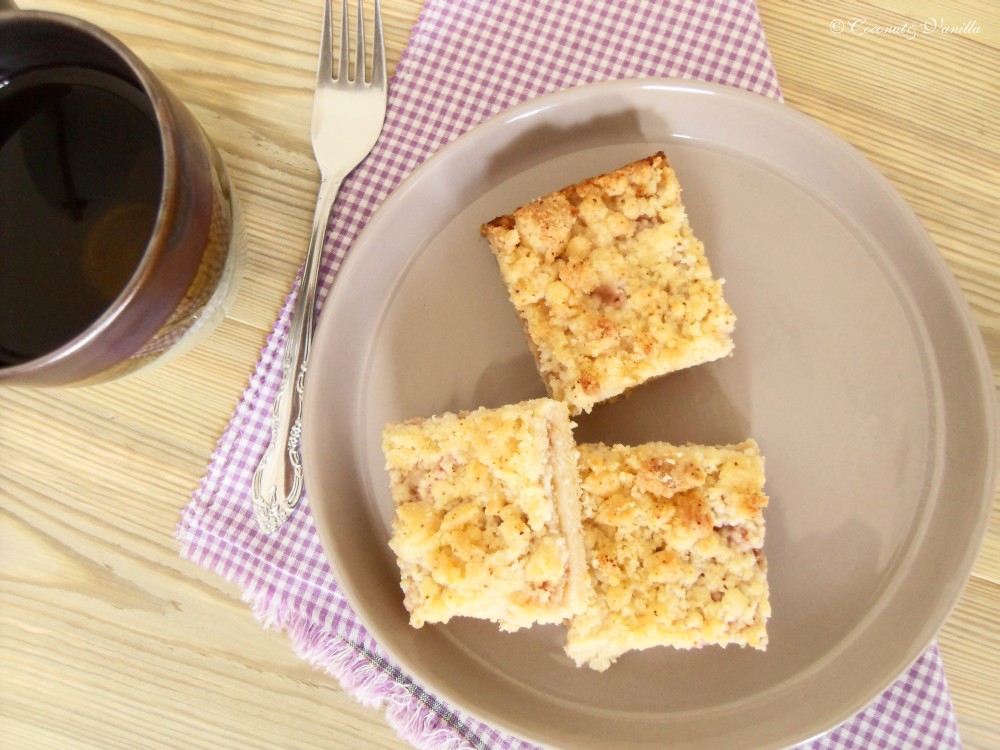 Vor einem Jahr: Mini Hokkaido Kürbis Quiches mit nussigem Feldsalat
Pfirsich Shortbread
nach einem Rezept von smitten kitchen
ergibt: eine quadratische 20 x 20 cm Springform
Zutaten:
200 g Zucker

1 TL Backpulver

360 g Mehl

1 TL Zimt

1 Prise Salz

225 g Butter

1 Ei

5 kleine Pfirsiche
Die Pfirsiche schälen und die Kerne entfernen. Dünn schneiden.
Die Butter schmelzen, dabei warten bis sie braun wird und nussig riecht. Sofort vom Herd nehmen und abkühlen lassen, bis sie fest ist (Kühlschrank).
Die Form buttern und mehlen.
Den Ofen auf 190° C vorheizen.
Zucker, Backpulver, Mehl, Salz und Zimt mischen. Die braune Butter und das Ei hinzufügen und zu Streuseln verarbeiten.
2/3 der Streusel in die Form drücken. Die Pfirsiche darauf legen und die restlichen Streusel darauf verteilen.
30 Minuten backen, bis der Kuchen goldbraun ist. Abkühlen lassen, aus der Form nehmen und in 5 x 5 cm Quadrate schneiden.