Donnerstag, 29. Juli 2010
The July 2010 Daring Bakers' challenge was hosted by Sunita of Sunita's world – life and food. Sunita challenged everyone to make an ice-cream filled Swiss roll that's then used to make a bombe with hot fudge. Her recipe is based on an ice cream cake recipe from Taste of Home.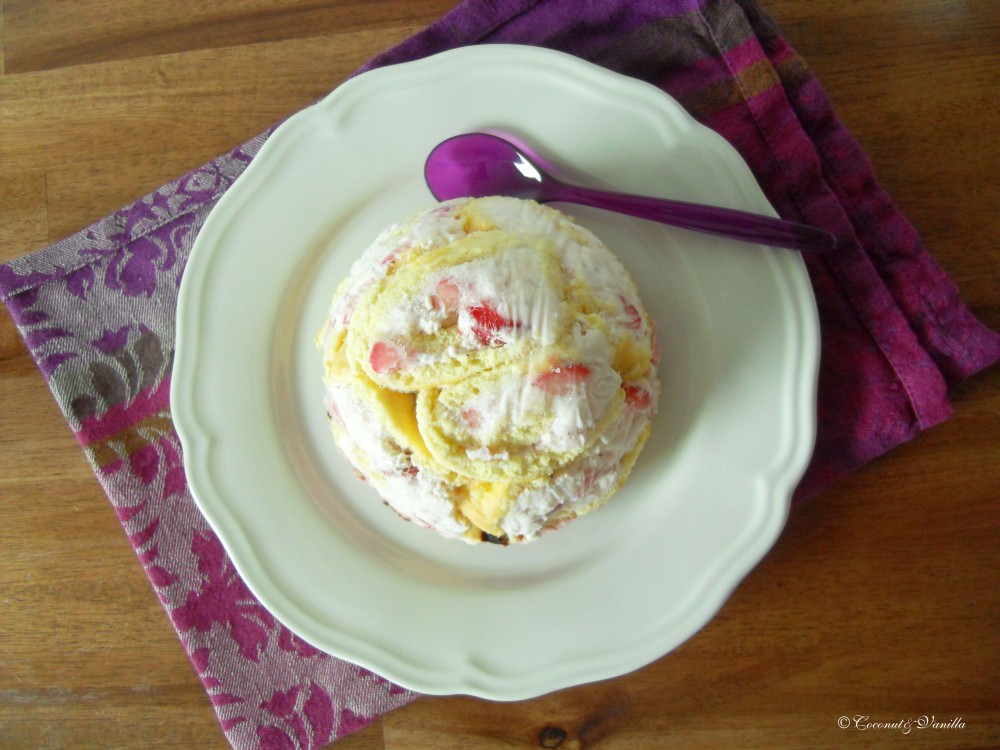 I admit I'm a bit late for posting the challenge. I already made most of the bombe some days ago, but I couldn't pick myself up for pulling it out of the freezer and do the pictures. Don't ask!
I'm not a fan of ice bombes. Didn't know anyone is still making something like this. I remember them from my childhood, huge and colorful. I don't remember I've eaten them, though. So I decided, that I make two mini bombes and when I'm now looking at the pictures, I think they are really cute. And they are looking better on the photo, than in real. I wouldn't made that, if I hadn't had some ice cream in the freezer and some fudge sauce in the fridge. So I only had to bake the swiss roll.
I baked one with a strawberry filling and I used raspberry ice cream for the bombe. The fudge sauce was a traditional chocolate one.
Now is your mouth watered? If you're nearby, I invite you to drop by and you can enjoy a mini ice bombe.  Otherwise it will be spending more time in the freezer, without being eaten. Cause I'm sorry, I can't…