Mittwoch, 28. April 2010
Yesterday I promised you, that I will tell you soon about Vienna and show you my photos of course. Never been so fast answering my own posts… well doesn't happen so often either that I answer my own posts…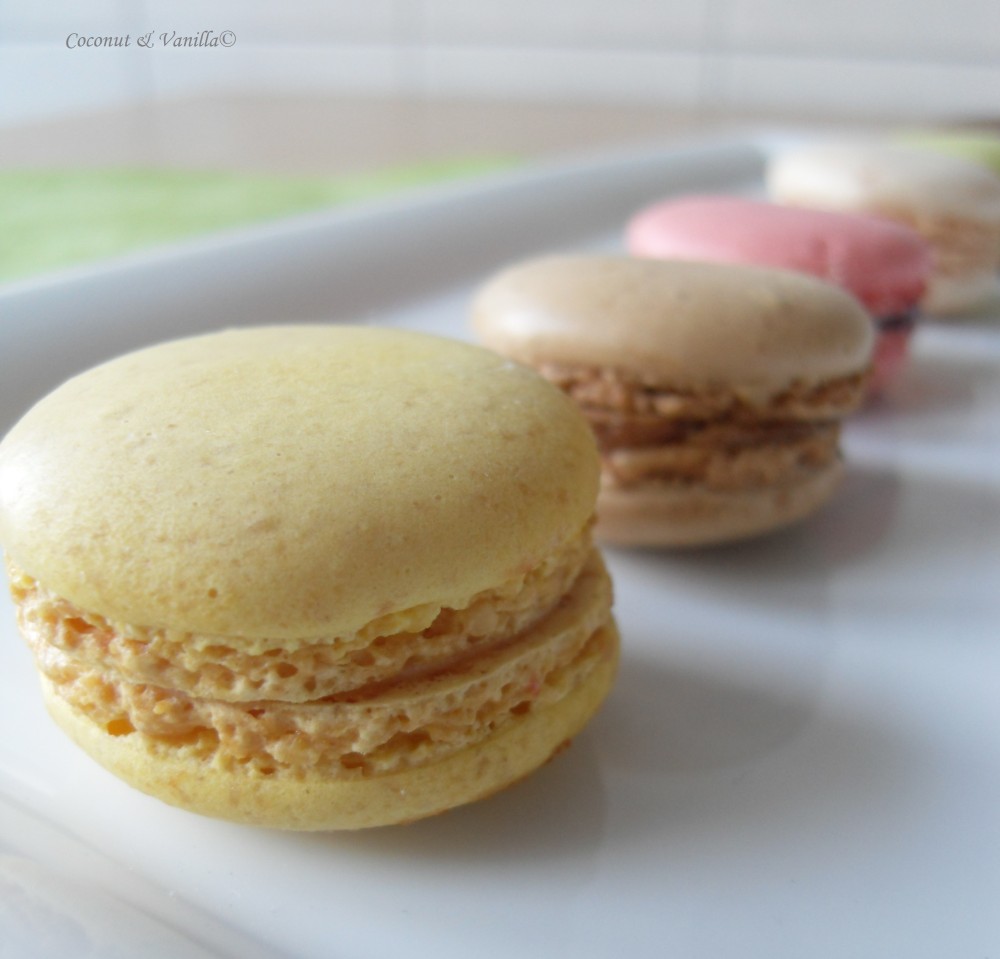 First Vienna was very restorative. Just what I needed. The city itself is nice – lots of old beautiful buildings – but for me it's too crowdy, too smelly and unfortunately old buildings just don't stand for themselves, they need to be maintained. What really pays off in that city is the food. What a relieve!
We had the famous biggest Schnitzel of town at Figlmüller.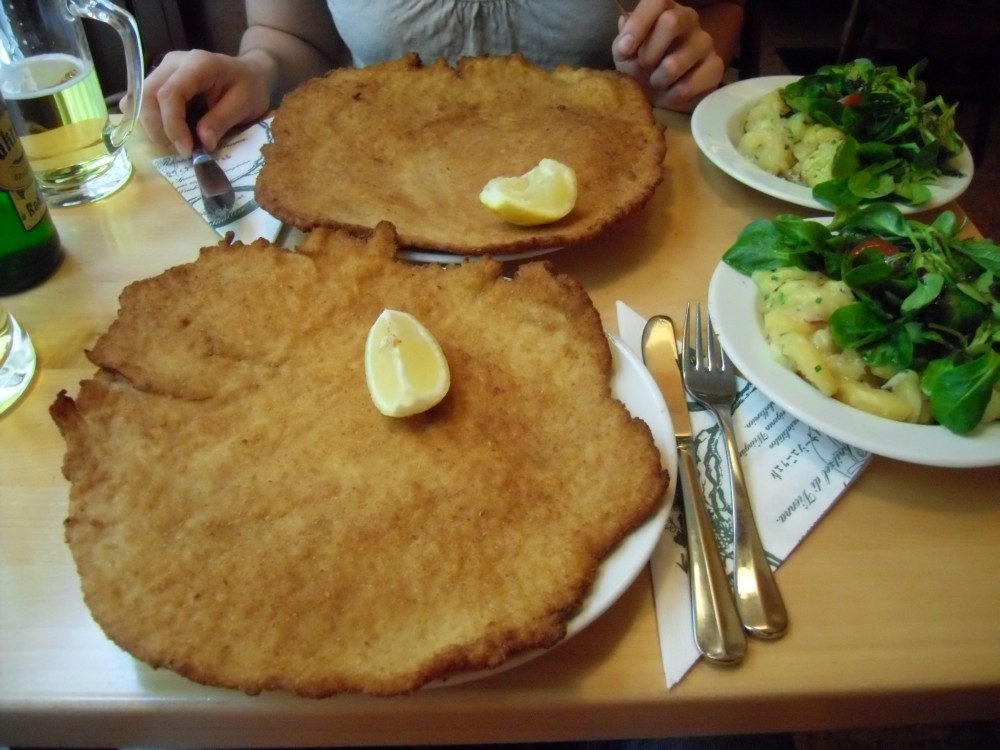 They were outstanding big and so thin, they were delicious! Just a recommendation, if you will ever visiting Vienna.
Another night we ate at the restaurant "Holler", which only serves vegetarian food. Don't have pictures from our food, cause really I don't like it to sit in a restaurant and take pictures of my food. I'm just feeling awkward then. I had some delicious homemade wild garlic (Bärlauch) gnocchi with paprika sauce and something else (sorry don't remember at the moment), Frank had homemade saffron pasta with asparagus. As starters we had a hot Tibetan soup and wild garlic crepes with cream cheese filling.
So if you're in Vienna you have to visit one of those Kaffeehäuser. I wanted to go to the Demel Café, which is famous for, well everything. But of course it was full and we wanted to sit outside (the weather was great), so we went to the Café Gerstner, which I already knew, because I bought there some macarons the day before! Yes, macarons! I just saw them by chance and bought two of every flavour. Couldn't believe it. Below you see from the front to the back: lemon – coffee – raspberry – vanilla – pistachio and chocolate
At the Café Gerstner I ate a Dobos torte. Had to try it, because it was the challenge, before I joined the Daring Bakers (otherwise I wouldn't have known it). I (almost) never make torte at home and that's better so, because after half of the piece I was full. And that means a lot! But I liked it, mainly because of the many many layers of cake batter filled with crème.
If you'll ever be in Vienna my recommendations, what you should visit and what I liked best are the Schloss Schönbrunn (castle Schönbrunn) and more important the associated park (picture below and that's not the castle, just a part of the park), the Hundertwasser house and the Naschmarkt. The Naschmarkt is a huge market (2km long I guess), where you can buy every food you want. Unfortunately I couldn't take home some fish…