Bilder die zeigen wie Überbevölkerung und Überkonsum auf unsere Erde aussieht.
Ein britischer Jounalist vom Telegraph schreibt live über die Pressekonferenz in der Jügen Klopp seine Trainerstelle bei Borussia Dortmund aufgibt. Auf englisch ohne ein Wort deutsch zu verstehen. Very amusing.
Ihr macht gerne Nussmilch selbst? Hier gibt es einige tolle Ideen was man mit der übrig gebliebenen Nussmasse machen kann.
Auch Blumenkohlblätter kann man essen! Der nächste Hipstertrend nach Kale?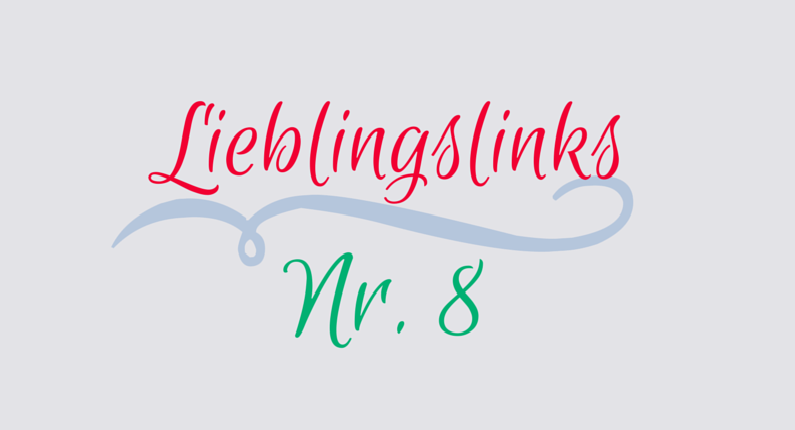 Super spannende und interessante Kurzreportage über die Familie Wiesner aus Österreich, die noch selbst Hausschlachtungen durchführt.
In Haßloch wird von der GfK getestet welche Produkte sich auf dem Markt halten könnten. Ein Blick in die durchschnittlichste Stadt Deutschlands.
So läuft ein Vorstellungsgespräch für eine Stelle bei einem Oligarchen ab. Unbedingt auch die Fortsetzungen lesen! Köstlich!
Windräder ohne Flügel? Yep, das geht.
In einer Tierhandlung hat ein Scherzkeks die Schilder durch lustige Fakes ersetzt :)).
I'm sorry the lovely links are only available in German. But some of the links are in English, so give it a try and might find something intersting or amusing about cauliflower leaves, overpopulation or a funny guy changing describing texts in a pet store.