Heute haben wir kaum was eingekauft, denn das Feld wirft weiterhin fleißig ab, ich komme mit dem Verarbeiten kaum hinterher.
Vom Markt: Wachteln, Eier, Zwiebeln, Brombeeren, Sellerie, Käse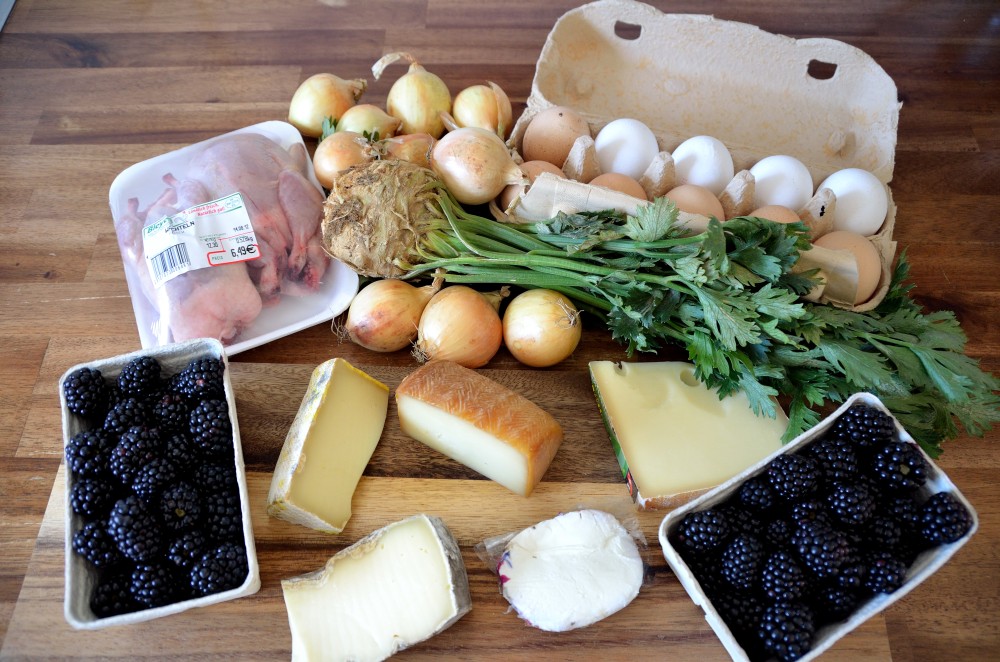 Wie man sieht haben wir einiges von unseren Tomaten geerntet. Außerdem Pflücksalat, die ersten Zwiebeln, Zucchini, Paprika, rote Bete und Bohnen.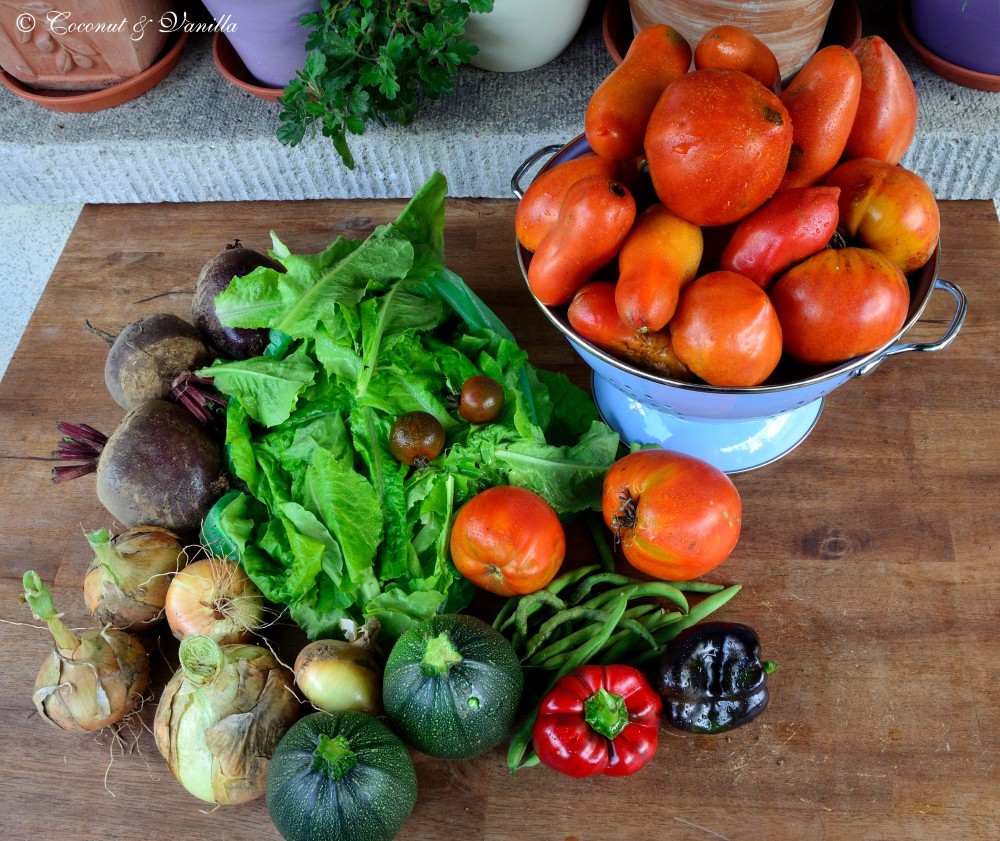 From the market: quails, eggs, onions, blackberries, celeriac, cheese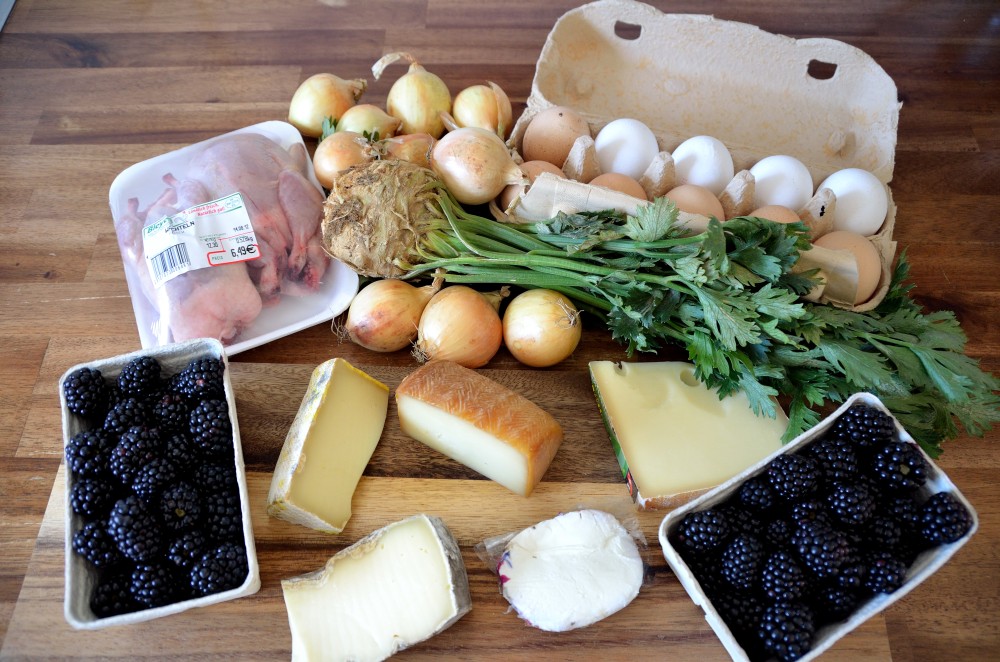 As you can see we harvested a lot of our tomatoes. Moreover lettuce, the first onions, zucchini, bell peppers, beetroots and green beans.