Gerade ist wieder Holunderblütenzeit. Klar, dass ich mir die nicht entgehen lasse! Wir waren schon fleißig am Pflücken. Hier in der Umgebung gibt es sehr viel Holunder, gerade auch auf der Strecke zu unserem Beet. Leider liegt davon auch viel an der Straße.
Spätestens seit Hugo kennt wohl jeder Holunderblütensirup, aber Gelee ist noch nicht so verbreitet. Aber so bekommt man die Blüten direkt auf's Brot. Sehr lecker. Passt auch hervorragend zu Käse.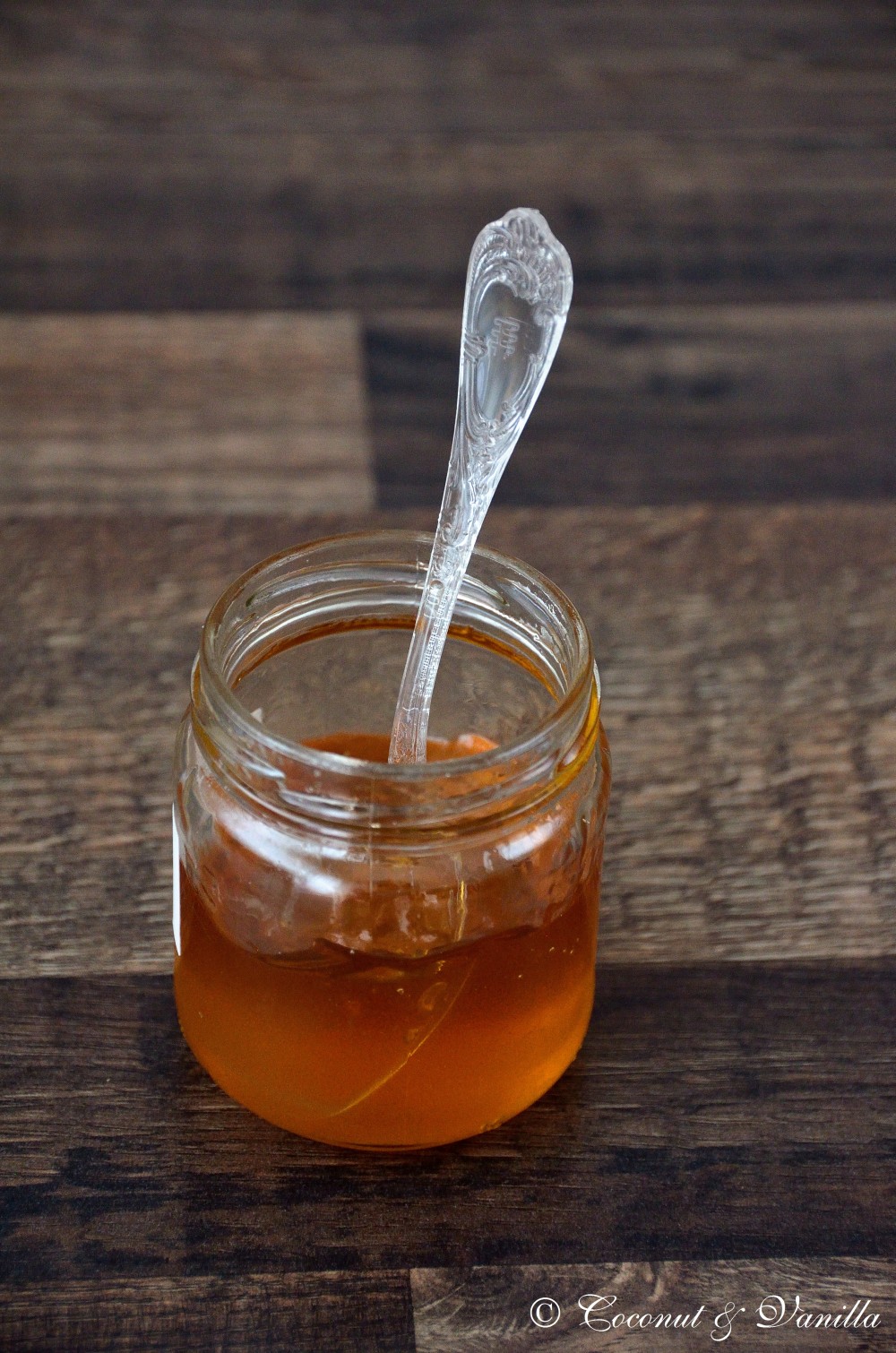 Dieses Jahr waren unsere Blüten nicht ganz so aromatisch wie letztes Jahr und gaben auch ein blasseres Gelb ab. Man sieht den Unterschied deutlich auf den Bildern: auf dem Löffel: neues Gelee, im Glas: Vorjahresgelee. Wir haben sie aber auch ganz woanders gepflückt. Vielleicht ein Grund? Ich bin gespannt wie es nächstes Jahr rauskommt. Trotzdem ist das Gelee immer wieder ein Highlight und wird auch als Geschenk gerne angenommen ;).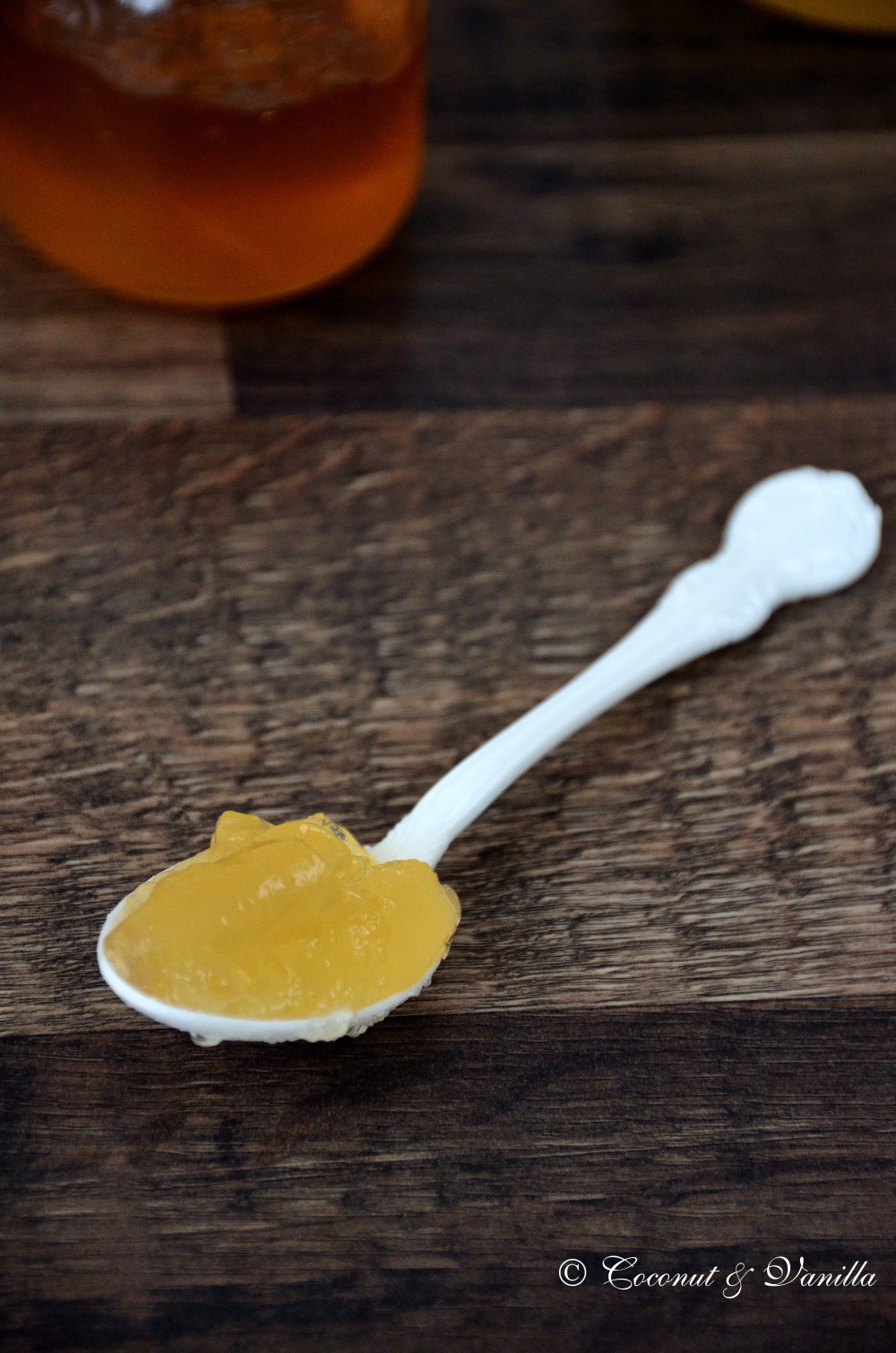 Vor einem Jahr: Erdbeerlikör, Basilikumöl und Holunderblütenessig
Vor zwei Jahren: Zitronen-Rosmarin-Kekse
Holunderblütengelee
ergibt etwa 2 l
wichtig: die Holunderblüten müssen 24 Stunden ziehen, bevor das Gelee gekocht werden kann
Zutaten:
25-30 Holunderblütendolden

1 Bio-Zitrone, in Scheiben geschnitten

1.5 l Wasser

500 g 3:1 Gelierzucker
Größere Tiere (Käfer, Ameisen) aus den Blüten entfernen. Die Blütendolden mit den Zitronenscheiben zusammen in eine große Schüssel geben. Das Wasser dazugeben. Mit einem Teller beschweren und die Schüssel verschließen oder mit Frischhaltefolie abdecken.
24 Stunden ziehen lassen.
Ein Sieb über einen großen Topf hängen. Das Sieb mit einem Mulltuch auslegen (alternativ Küchenpapier). Das Holunderblütenwasser durch das Tuch filtrieren.
Für die Gelierprobe einen Unterteller in den Gefrierschrank stellen.
Den Gelierzucker in den Topf geben, verrühren und aufkochen.
Wenn das Gelee sprudelnd kocht 3 Minuten kochen lassen, dabei umrühren.
Den Unterteller herausholen, einen kleinen Klecks Gelee darauf geben. Wenn das Gelee innerhalb kurzer Zeit fest wird, also geliert, ist es fertig. Ansonsten noch etwas weiterkochen und die Gelierprobe wiederholen.
In saubere sterilisierte Gläser abfüllen und verschließen.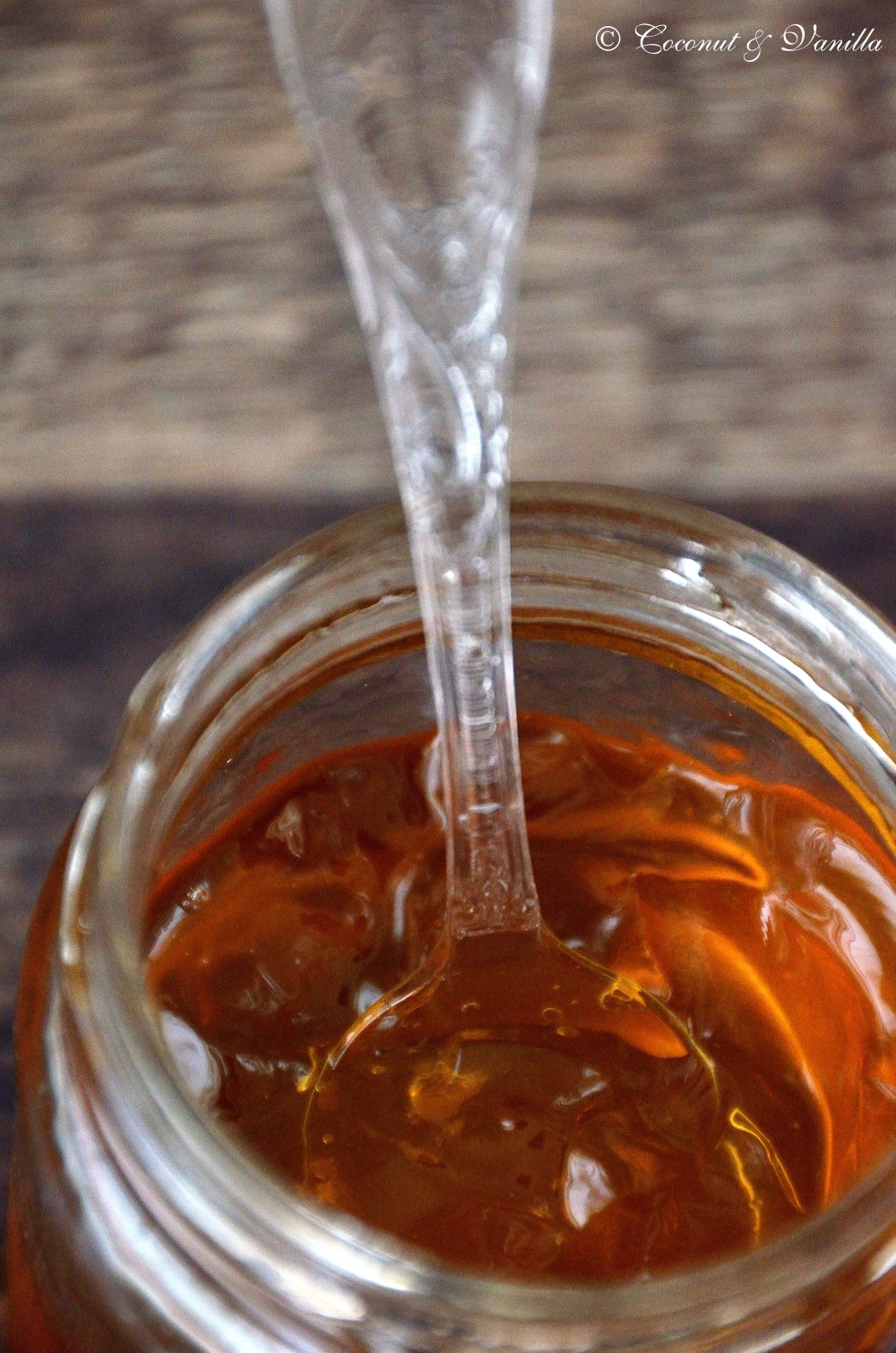 Now it's elderflower time again. For sure, I won't miss it! We already were busy in picking the flowers. In our area a lot of elder bushes are growing, especially on the way to our field. Unfortunately a lot of them are right beside the street.
At least since Hugo everyone knows elderflower syrup, but jelly isn't so popular yet. But that's how you get the flowers right onto your bread. So very delicate! By the way it pairs perfectly with cheese, too.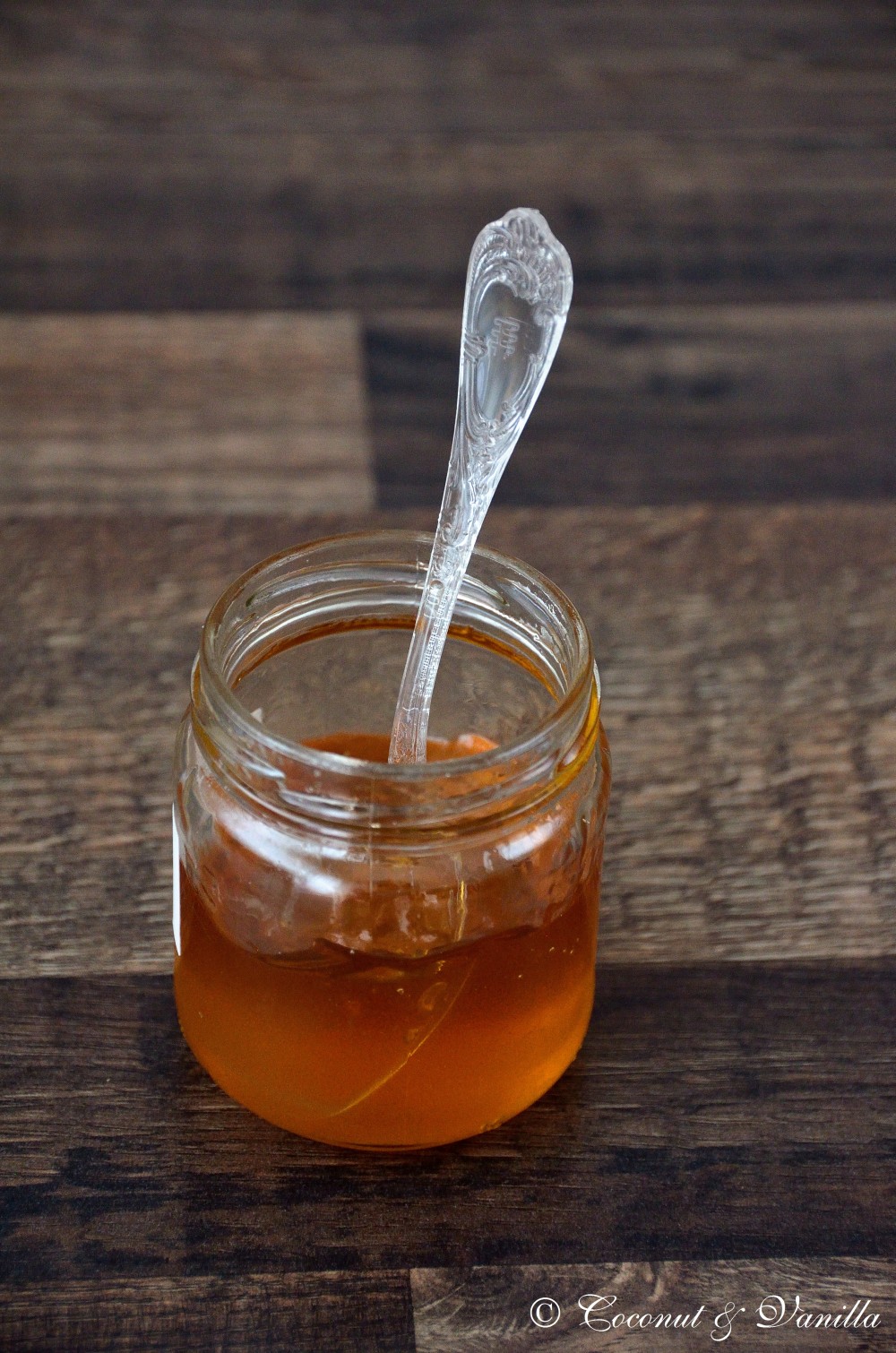 This year our flowers weren't that flavourful like last year and they also were less brighter in colour in the product. You see the difference clearly in the pictures: on the spoon: the new jelly, in the glass: jelly from the year before. We picked them totally somewhere else this year, maybe this counts as a reason? I'm curious how they turn out next year. Nonetheless this jelly is a highlight every year and is gladly accepted as a gift ;).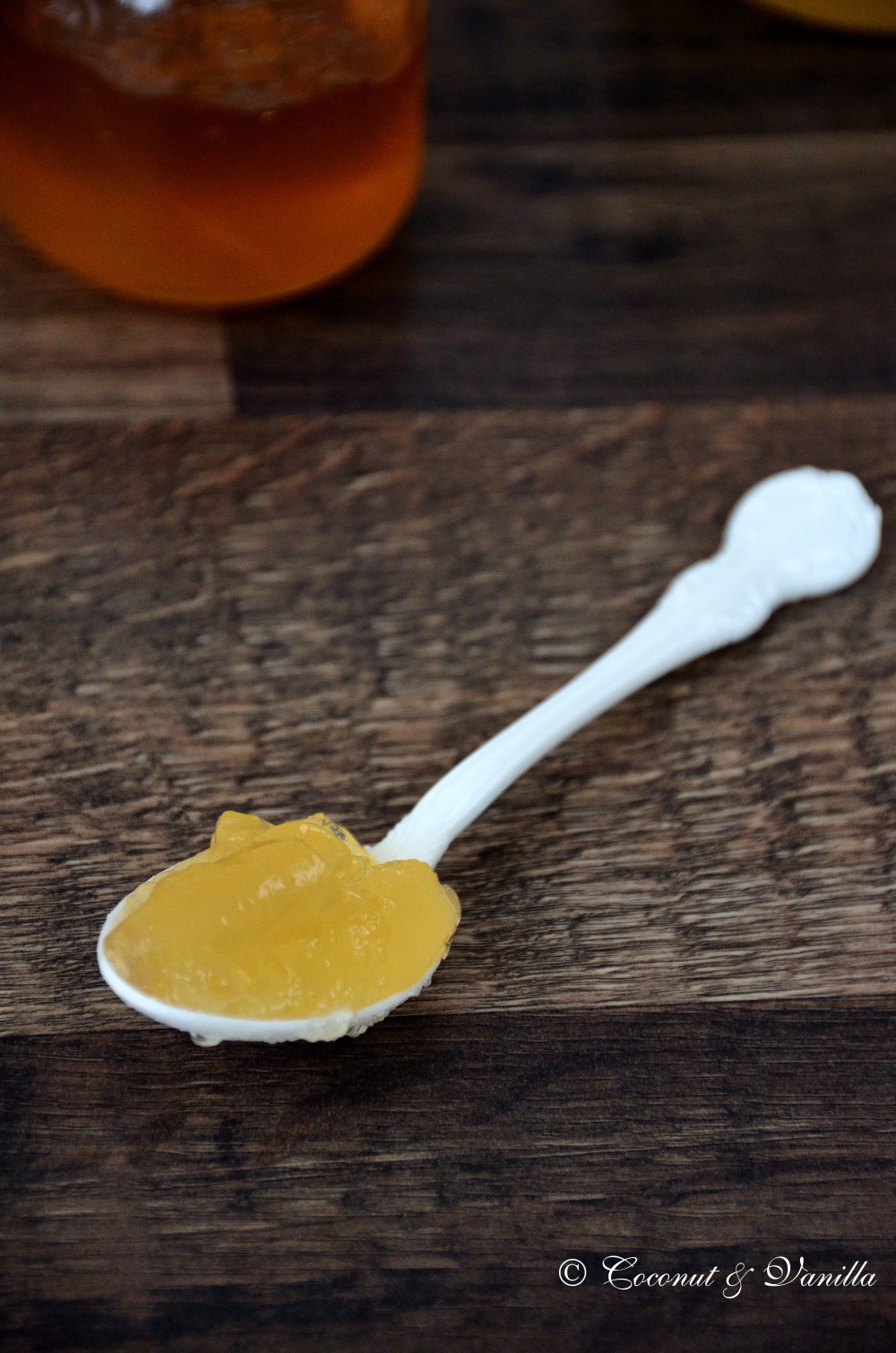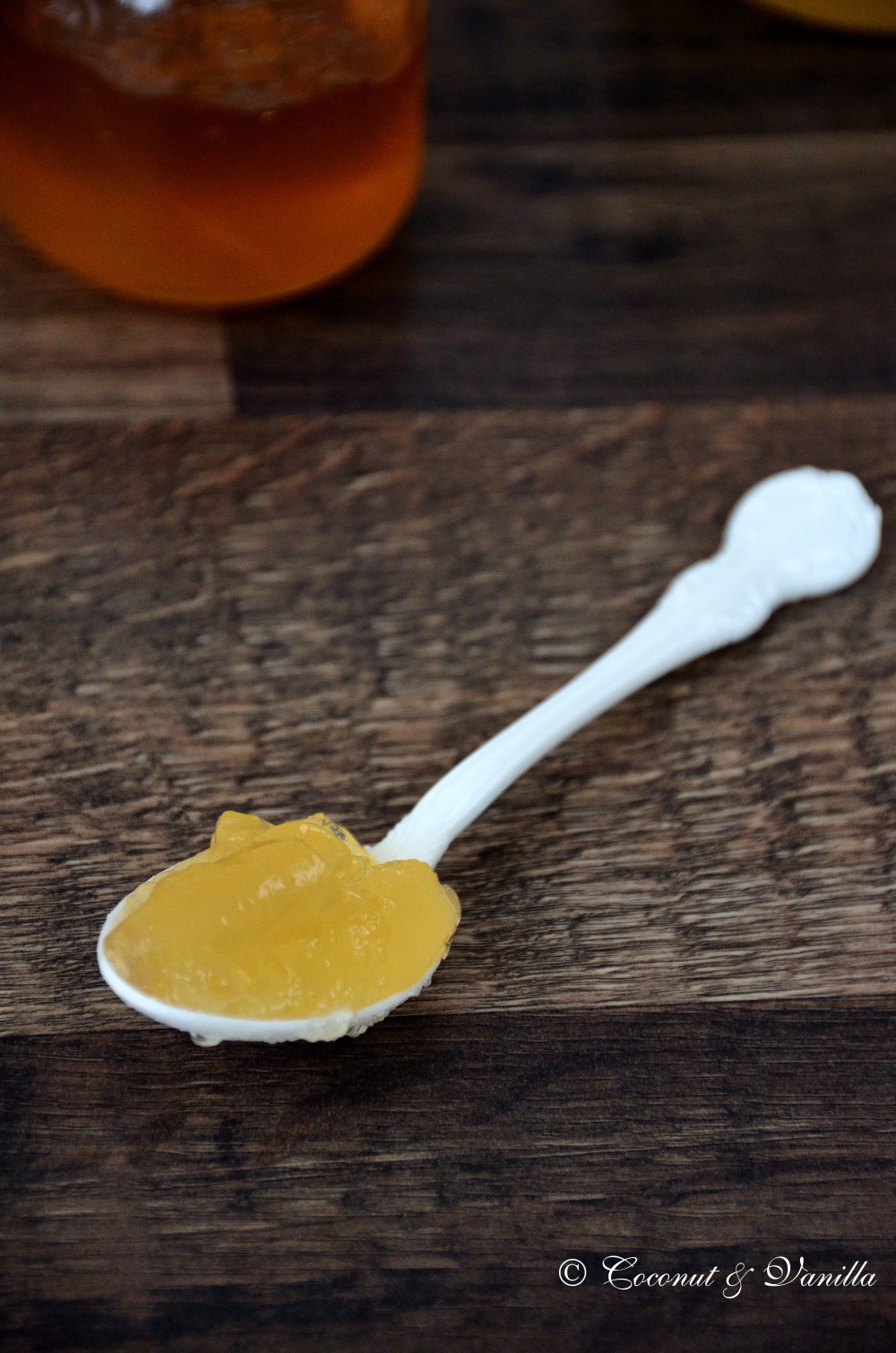 One year ago: Strawberry Liquor, Basil Olive Oil and Elderflower Vinegar
Two years ago: Lemon-Rosemary-Cookies
Elderflower Jelly
yields about 2 litres
important: the elderflowers need to steep for 24h in advance, before cooking the jelly
Ingredients:
25 – 30 elderflowers

1 organic lemon, cut in slices

1,5 litre water

500 g sugar (or more if you like)

pectin (choose the amount according to the manufacturer's instructions)
Hint: I've never made jelly or jam with extra added pectin, as in Germany jam/jelly sugar is available everywhere. Please read the instructions for the pectin you use and adjust the amount for your jelly.
Remove larger animals (ants, bugs) from the flowers. Place the flowers with the lemon slices in a large bowl and add the water. Place a plate on top to encumber everything. Close the bowl with a lid or seal with plastic foil.
Let it steep for 24 hours.
Place a mesh strainer over a large pot. Layer it with cheese cloth (or some paper towels). Filter the elderflower water through the cloth.
Place a saucer into the freezer to test if the jelly sets.
Add the sugar and the pectin, stir and cook to the boil.
Cook according to the manufacturer's instructions of the pectin.
Remove the saucer from the freezer and give a small blob of jelly on it. If the jelly sets in a short period of time it's done. Otherwise continue cooking and make the test again.
Fill in clean sterilized jars and close with lids.