Sunday, 26th January 2014
Once upon a time there was a blog here which fed you regularly with blog posts about food. Well, finally I'm back and could there be anything better than celebrating my comeback with my cookbook favourites of last year? Nope, I don't think so!
I'm very happy to have such loyal readers, who are still showing up here. And I want to soothe you all: everything is fine, there were just a lot of changes in the past months and my time for the blog shrinked very fast. But I'm back with the will to take more time for my blog, because I really missed the blog and the exchange with my readers!
So back to our daily business!
You might recognize, that vegetarian is a huge topic for me (not a vegetarian diet, but the conscious consumption of good meat and therefore a diversified delicious vegetarian cooking on the rest of the days). Also I like to support other food bloggers with my purchase – no matter if they are German or not – because there are a lot of great books from food bloggers out there. Very very rarely one of them is published also in Germany. Quite sad.
Biokiste vegetarisch (in english: organic crate vegetarian)– Cornelia Schinharl  (got a free copy from the publisher)
As you might know I'm cooking a lot of vegetarian food. Good vegetarian cookbooks with new ideas, but without too elaborate recipes or rare ingredients (and I've already got a well filled pantry) are rare. Therefore I was immediately swept away by this book. Now that I've already cooked a few things from it I'm still smitten! The recipes are all working and are very good and innovative.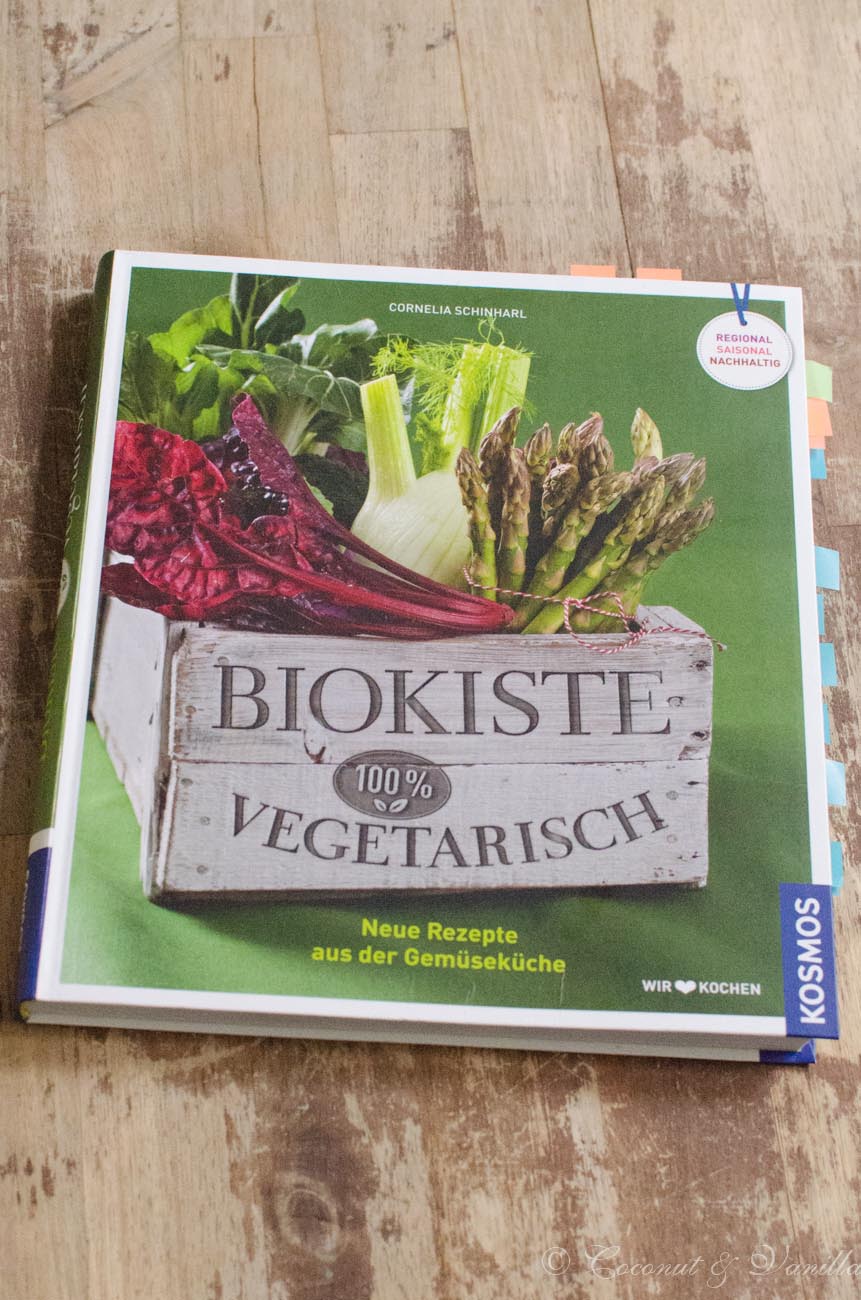 Herbst, Winter, Gemüse!  (in english: autumn, winter, vegetables!) – Cornelia Schinharl (got a free copy from the publisher)
I want to mention this book here, because it contains a lot of interesting and innovative vegetarian recipes (but not only) for dishes with typical autumn  and winter vegetables. I am thrilled about one recipe, yet, but only mediocre impressed by three. Nonetheless I recommend this book to those who are looking for new ideas with these kind of vegetables. The book is not solely vegetarian, but mostly.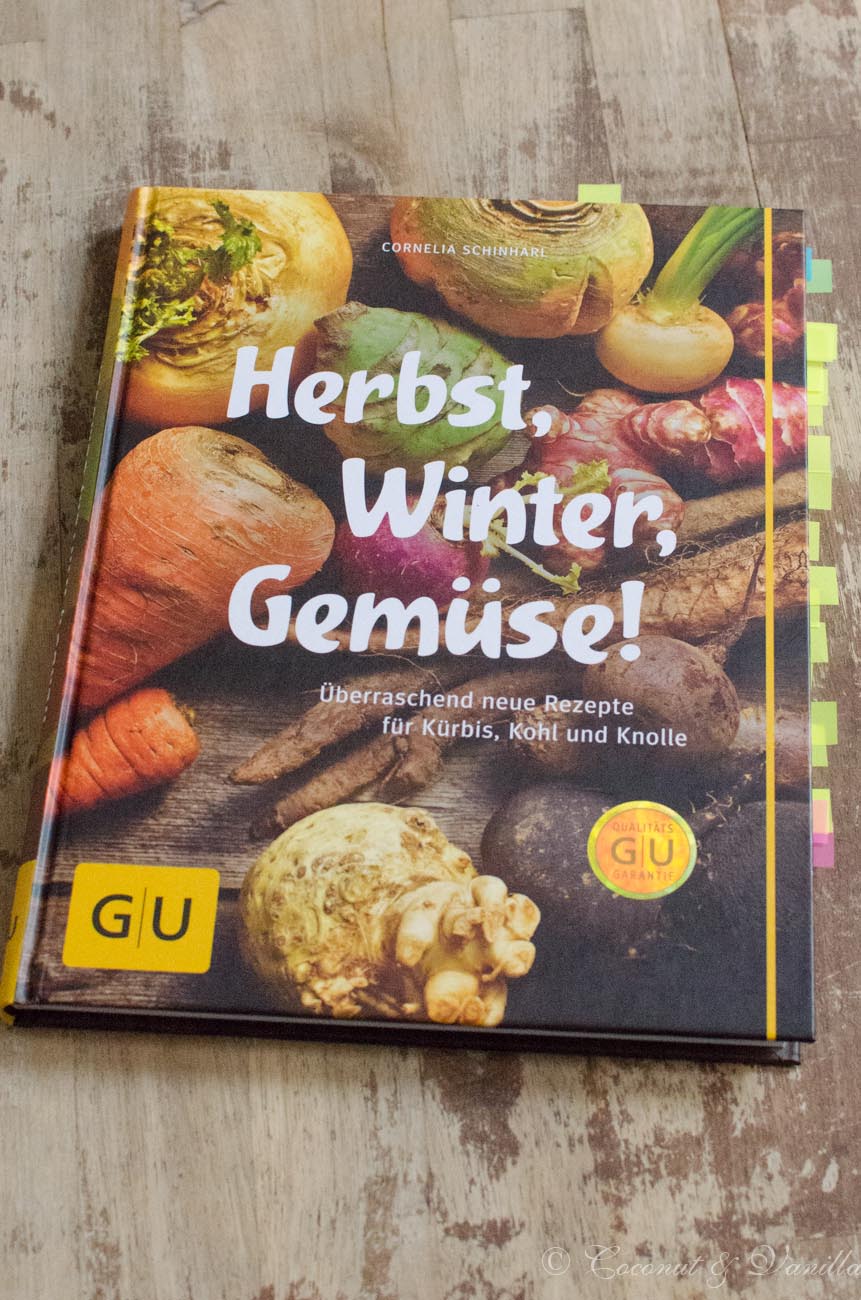 Deutschland vegetarisch (in english: Germany vegetarian)– Stevan Paul
After Österreich vegetarisch Katharina Seißer (if you don't know her blog yet, go change that in an instant, her posts about food are very worth reading!) searched for a partner for the German equivalent and found it in Stevan Paul. Together they created an awesome collection of vegetarian dishes from Germany. The book is full of beautiful, but simple food photography, which convinces me more than the photos in Österreich vegetarisch. Deutschland vegetarisch is fresh and blows away the dust from the old German classics. I'm also impressed by the "proper side dishes" and drink recommendations for every dish. I like!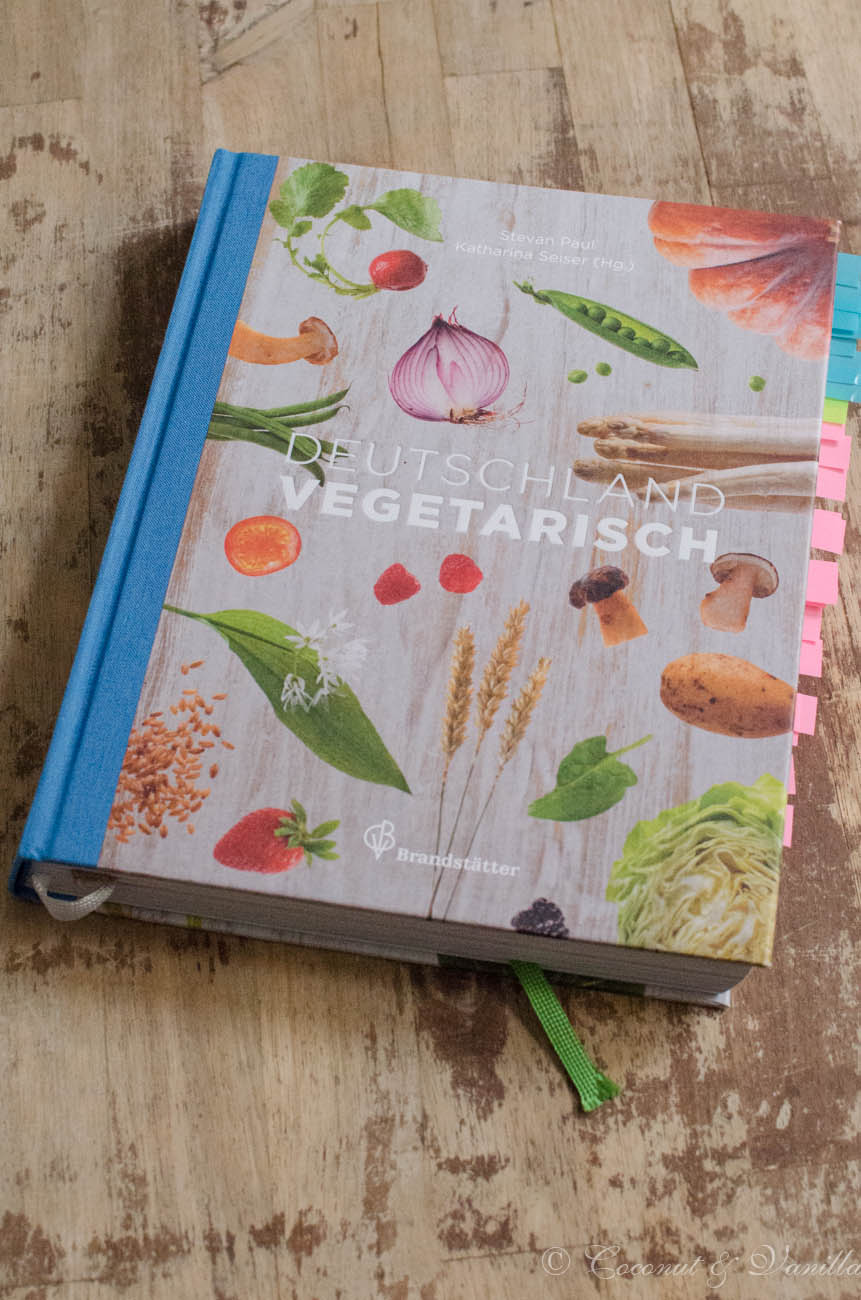 Das Brotbackbuch (in english: the bread baking book) – Lutz Geißler
Unfortunately I didn't had the time and muse (yes, mostly this!) to bake the breads by Lutz. I only managed one recipe, yet. This book convinces by content and design, however and I have no doubts that the recipes will work! If you know Lutz and his blog ploetzblog you know why! Das Brotbackbuch is the new bread baking bible of Germany and I'm glad that we can finally present one, since it's a shame, that the country of bread didn't had a bread baking bible since now and we had to draw on the Americans. 
Thank you, Lutz!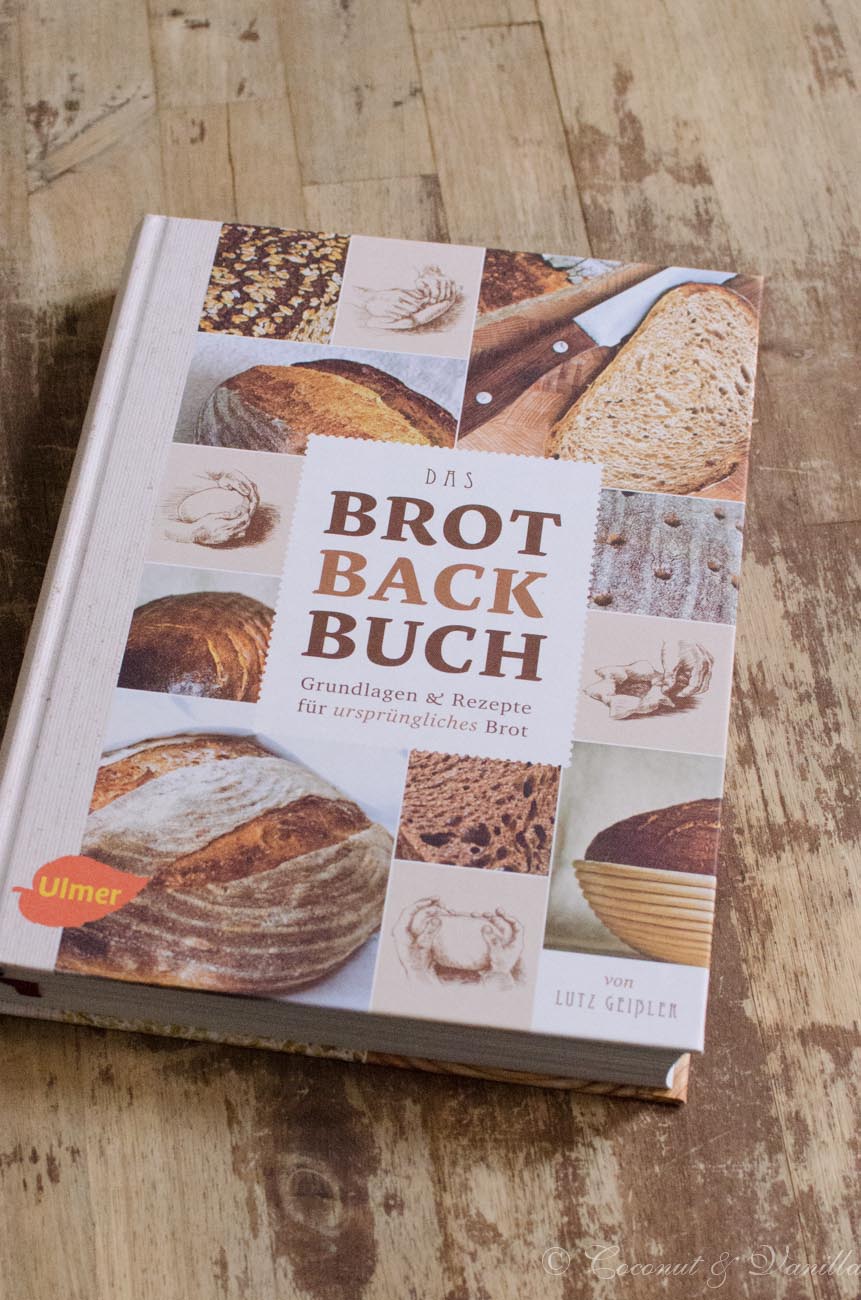 Sweets – Nicole Stich
Nicole Stich is famous through blog and book (my bible: Geschenkideen aus der Küche) and last year her new book Sweets was published. I made far too less recipes from it, but the scones alone are worth the book! They are made in no time and if it's one of those days when you have nothing at home for breakfast those scones are your rescue and a heavenly delicious one, too! Moreover the book contains many great sweet recipes for every occasion, classics or fancy ones, exotic or local ones, there's something for everyone in there!
Small Plates and Sweet Treats – Aran Goyoaga
I waited long for this book and I wasn't a bit disappointed as I hold it in my hands for the first time! You need this book alone for the exceptional photographs! Aran is a huge role model, I adore her photos!
The recipes are promising, but cannot always hold what they promise. Nonetheless it is very inspiring and for all with celiac disease or gluten intolerance this book is a great recommendation! By the way this book will be published in February in German, too! I just like to browse through this cookbook, because it's so beautiful and the recipes sound so delicious.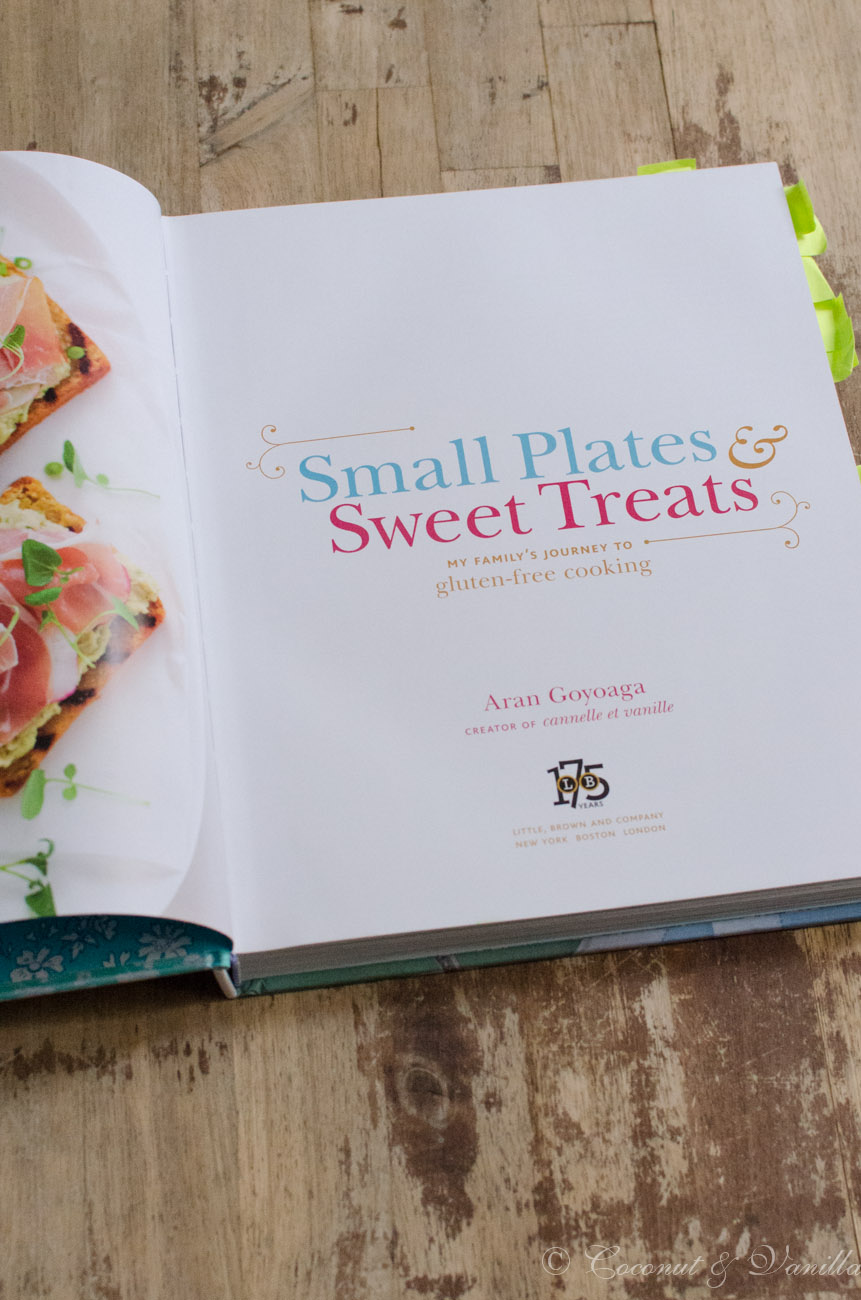 A Salad for All Seasons – Harry Eastwood
I have to admit, that I just bought this book 2 weeks ago. But we can turn a eye because of a few days, can we?
You might know Harry already from my cookbook recommendation 2012 with Red Velvet and Chocolate Heartache. Her book samples salads from all seasons, warm and cold, savoury and sweet and it just attracted me a lot. I already seasoned it with a lot of post its and I'm looking forward to try those recipes.