Tuesday, 16th July 2013
I have a huge collection of recipes. In cookbooks, online and totally old school filed in a folder. I file recipes there I printed, tried and approved. I also sort them by cakes, pasta, poultry etc, therefore I find them again easily. This folder accompanies me already many years and since many years it's just ugly. An ugly black-grey folder, which others use to file there taxes. An yet I love beautiful things. I love nice furniture and adorable clothes and lovely dishes (and beautiful paper stuff, and… well we should better stop talking about this never endling topic 😉 ).
A friend of my mother has a really great online shop for beautiful things. Conveniently she lives across the street from her, so one can just hop over in a second to take a look at the latest stuff. I also got some really pretty gifts from her, like a pair of delicate knitted wrist warmers. You see, she has not the standard stuff, but really selected neat things for women by women.
And as I recently visited here, she showed me this pretty wrapping paper from Italy imprinted with flowers and fruits. She gave me some sheets and just said "makes something nice with it". So I did.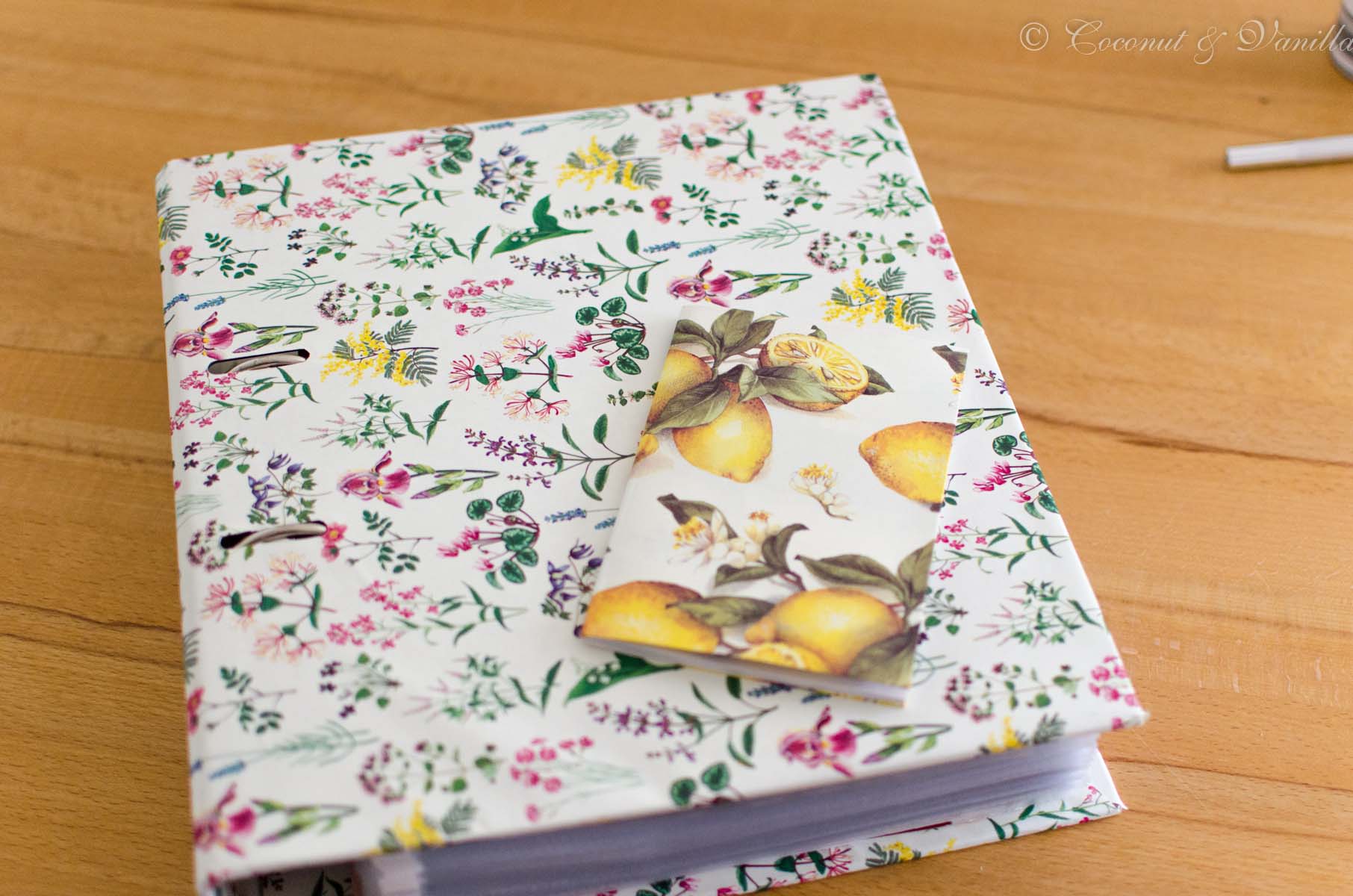 My first idea was to posh up my recipe folder. And it's unbelievable how a bit of crafting makes the difference! I now love to open my folder and if it's lying around for a few days it's not an eyesore anymore.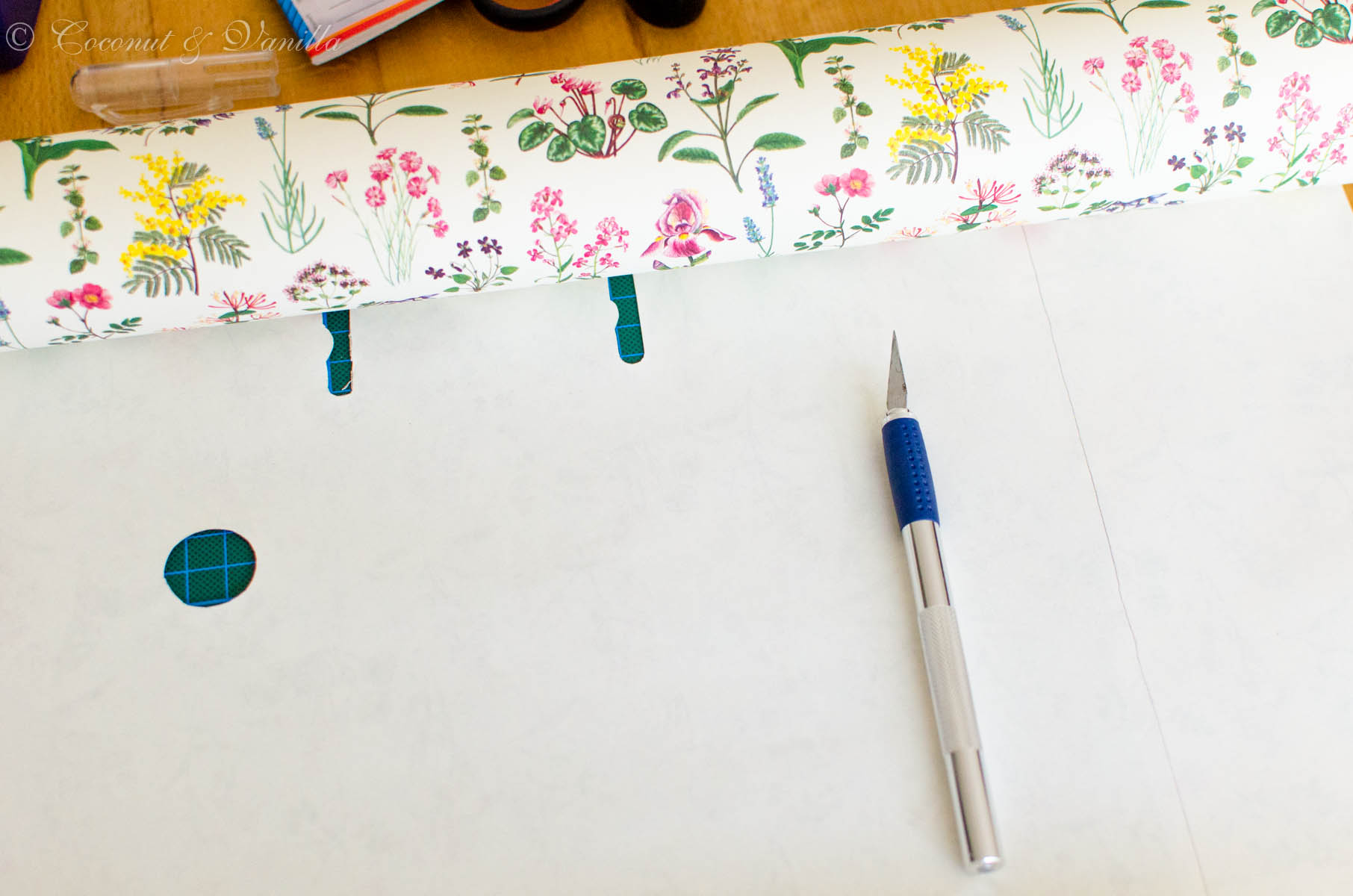 Simultanously I created a small notebook, which I use for my cooking and baking ideas, what I want to blog soon and as we where on vacation I used it to take notices of the food in the restaurant. All kinds of stuff I tend to forget easily. I could also use my smartphone, but that's too inconvenient for me. And that cute little notebook has much more flair ;). But look how beautiful my projects turned out!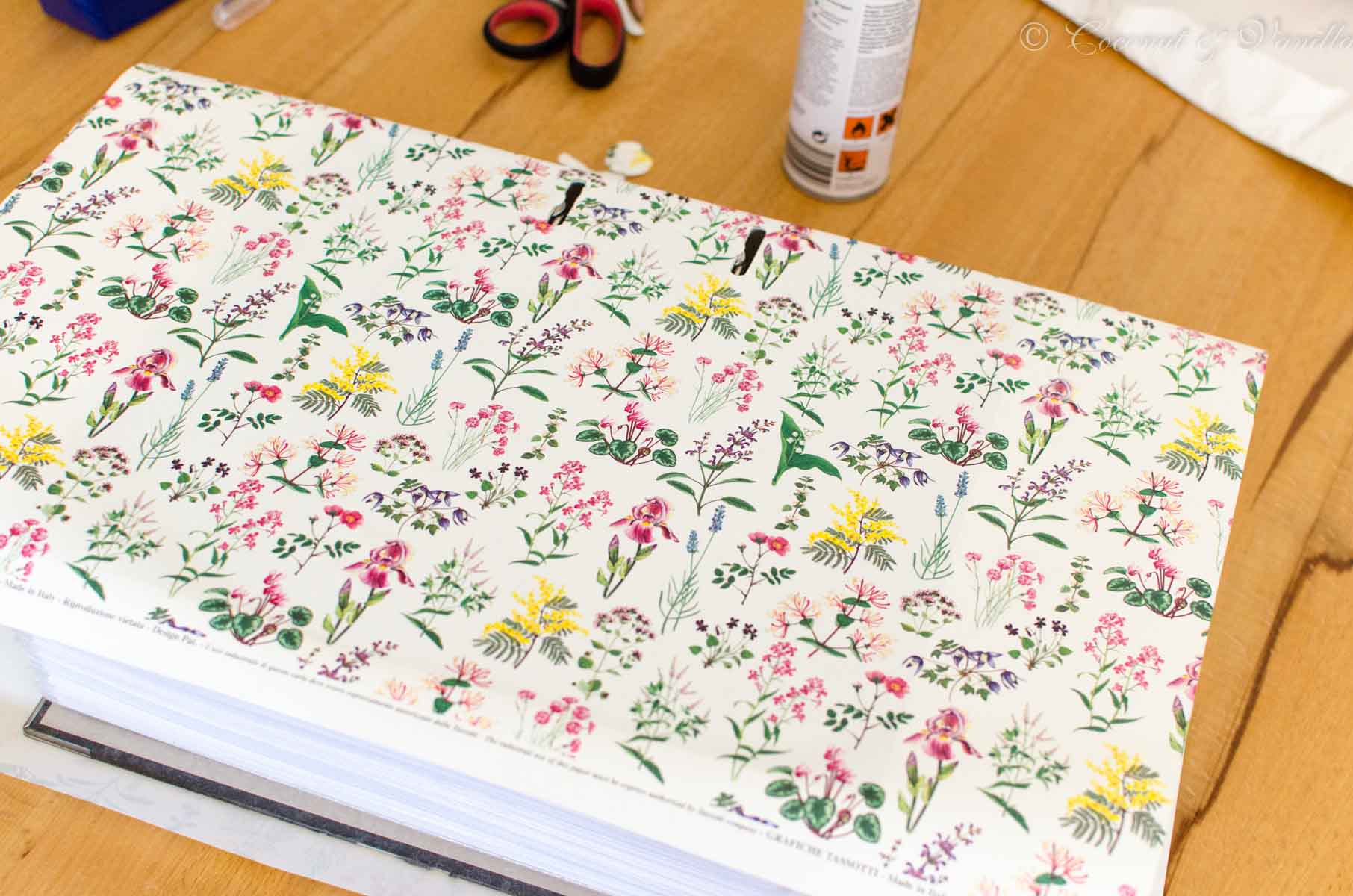 I used spray adhesive for larger areas, but a glue stick would also work. For the inner sides I just used the glue stick. You can see how I cut the paper on the photos. It looks best, when the folded edges meet on the inner side. To cover small imperfections I used some masking tape on the edges.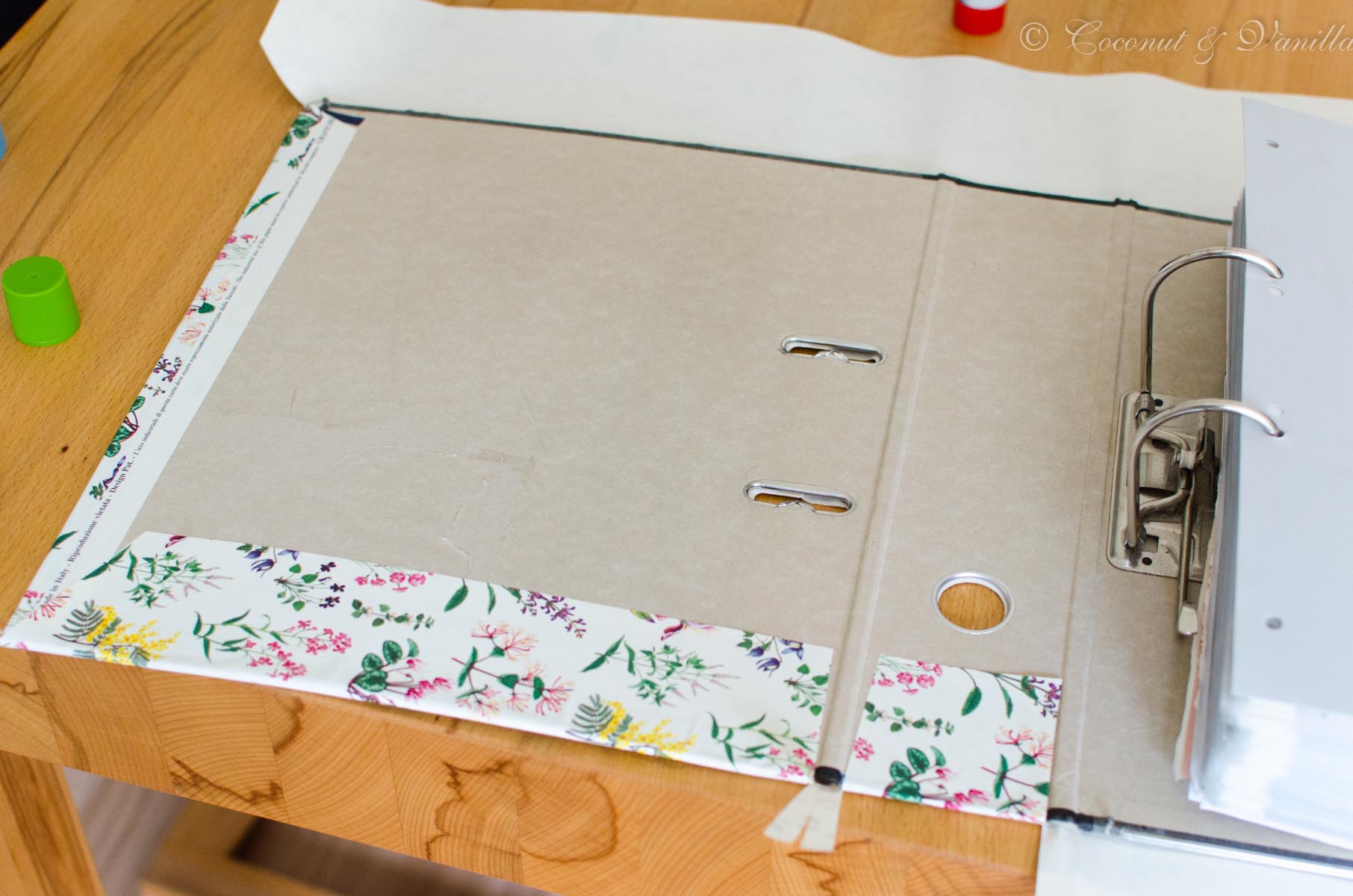 Looks quite professional, doesn't it?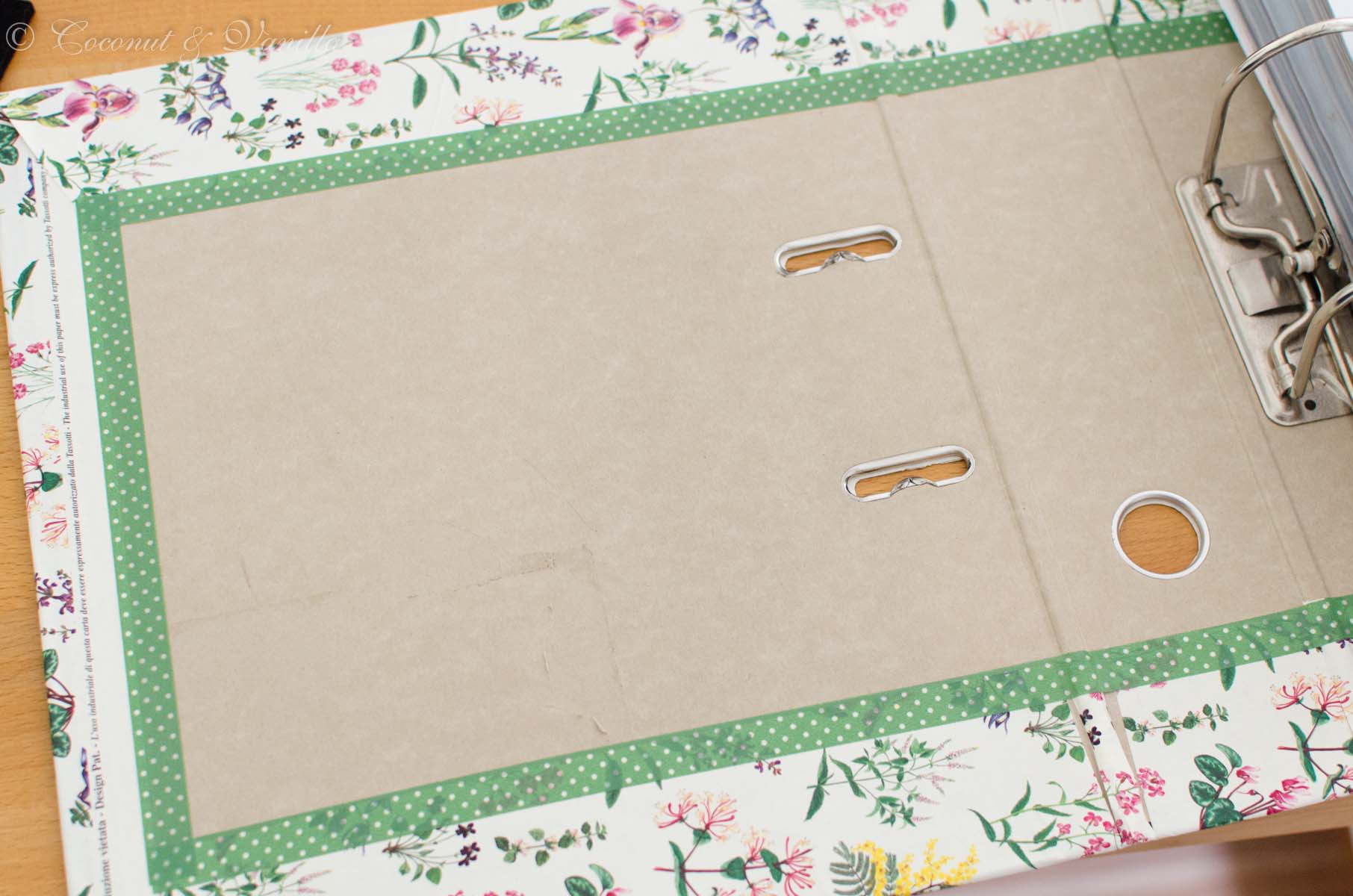 Fancy papers and more beautiful pieces are available at da sempre.