Wednesday, 4th April 2012
Today I have something totally different for you. Namely I decided not just to bring always the sweet stuff here. It's nice indeed, but doesn't reflect fairly our eating habits. Although it's true, that there is always a cake or some cookies in the kitchen, and from time to time some dessert in the fridge.
In any case I wanted to make some ravioli recently. For the filling I needed ricotta. Ricotta isn't that hard to get in our days, anymore, but I'm refusing to go to the supermarket (which isn't just around the corner) especially for that. And for some of you, the way is probably much further, as you are living in rural areas.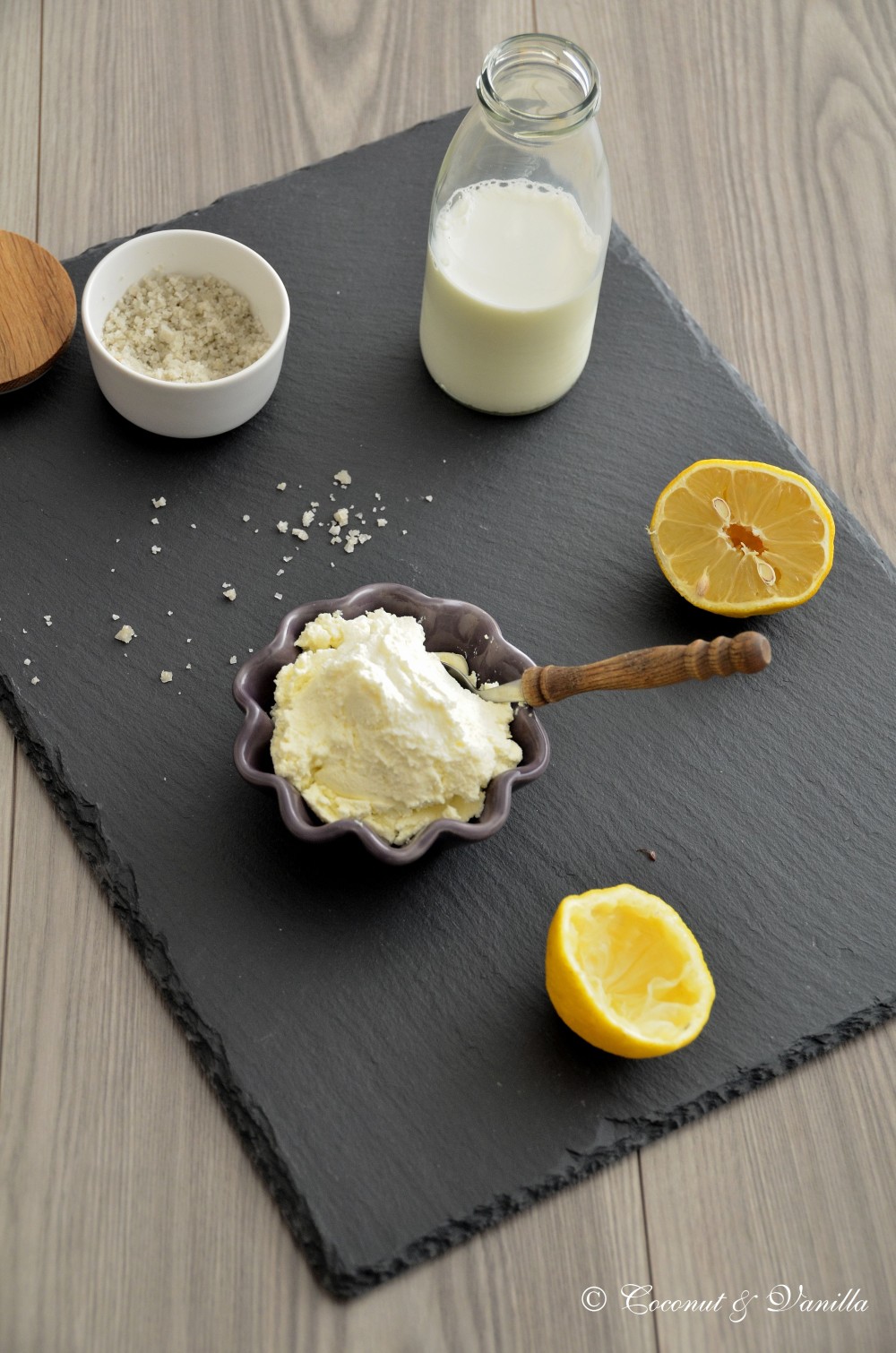 Immediately I thought of making my own ricotta. It was my second time I made it and it's really easy. All you need is a thermometer and some time, of course. About 2 hours before you want to use the ricotta, The homemade ricotta is comparable with the store-bought, talking about texture and taste. Cheaper by the way, too.
I always have the ingredients at home, so there's nothing in the way for a spontaneous ricotta production. Probably you also have whole milk, heavy cream and lemon juice at home most of the time, don't you?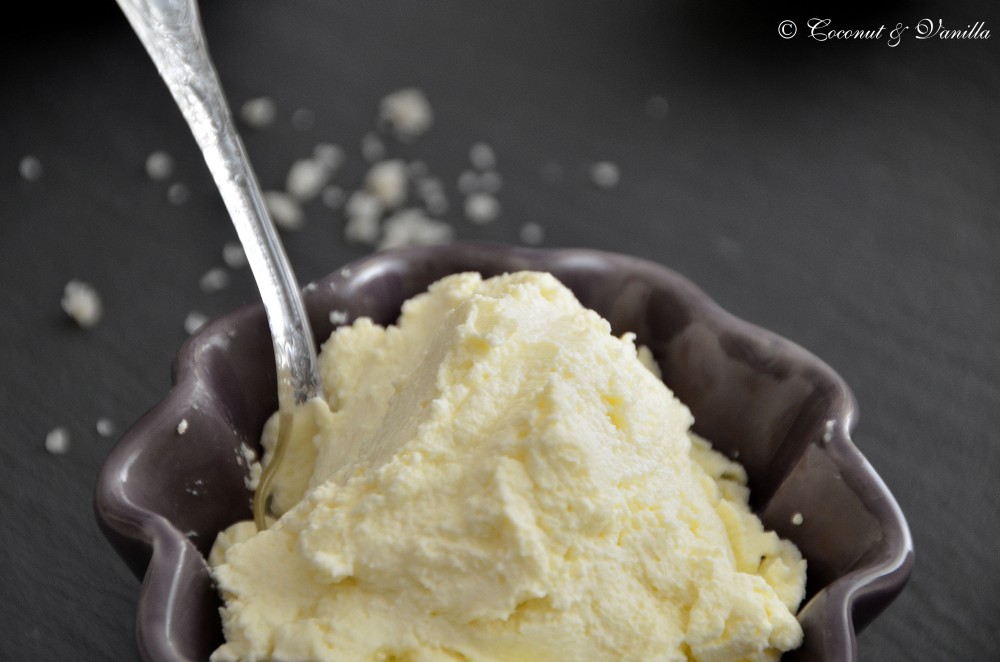 One year ago: Rhubarb Muffins
Homemade Ricotta
recipe from Smitten Kitchen
yields 250 g
Ingredients:
700 ml whole milk

250 ml heavy cream

1/2 tsp coarse sea salt

1 Tbsp lemon juice
Pour the milk, cream and salt in a 3l saucepan. Heat the milk on medium heat, stirring occasionally, until it reaches 88° C (190° F). Use a thermometer for that purpose.
Remove from the heat and add the lemon juice, stir once or twice, gently and slowly. Let the pot sit undisturbed for 10 minutes.
Line a large colander with cheesecloth and place it over a large bowl. Pour the curds and whey into the colander and let it strain for at least an hour. I let it strain for 2 hours, since the ricotta has then the texture I like. When you cool the ricotta, it will get firmer, too.
You can use the whey for something else or drink it or just discard it, as I do, eeeww.