Tuesday, 4th January 2011
Happy new year, dear readers, followers, bloggers and food lovers!
Thank you for all the support and kind comments last year! I'm looking forward to more of that.
 Everybody's sharing his new year resolutions over the net. And I thought, if I have some, too… food related ones of course. But to be honest, there aren't a lot. I have achieved a lot of food related things last year. This year will be all about finishing my university education and there's a huge focus on that. Of course that doesn't mean neglecting my blog life. So no resolutions, just some thoughts I want to put down: Making homemade pasta again, baking something new from scratch, like apple strudel or trying something new, like oysters (maybe with a little champagne… I would have no objections to that). 
 I hope you all had wonderful Christmas and a relaxing time like we had. Our Christmas dinner was extraordinary and one of the best we ever cooked and ate. We celebrated in Nuremberg with my family. We had trout terrine for starter, venison marinated in port and maple syrup (as well as other ingredients) with hokkaido and bread dumplings for the main course and a strawberry-mascarpone-ice cream cake for dessert. I really thought about making some pictures, but most of the food didn't survived that long. It was a really great atmosphere, as we had white Christmas with a lot of snow (over 20 cm) and again a Christmas tree with real candles.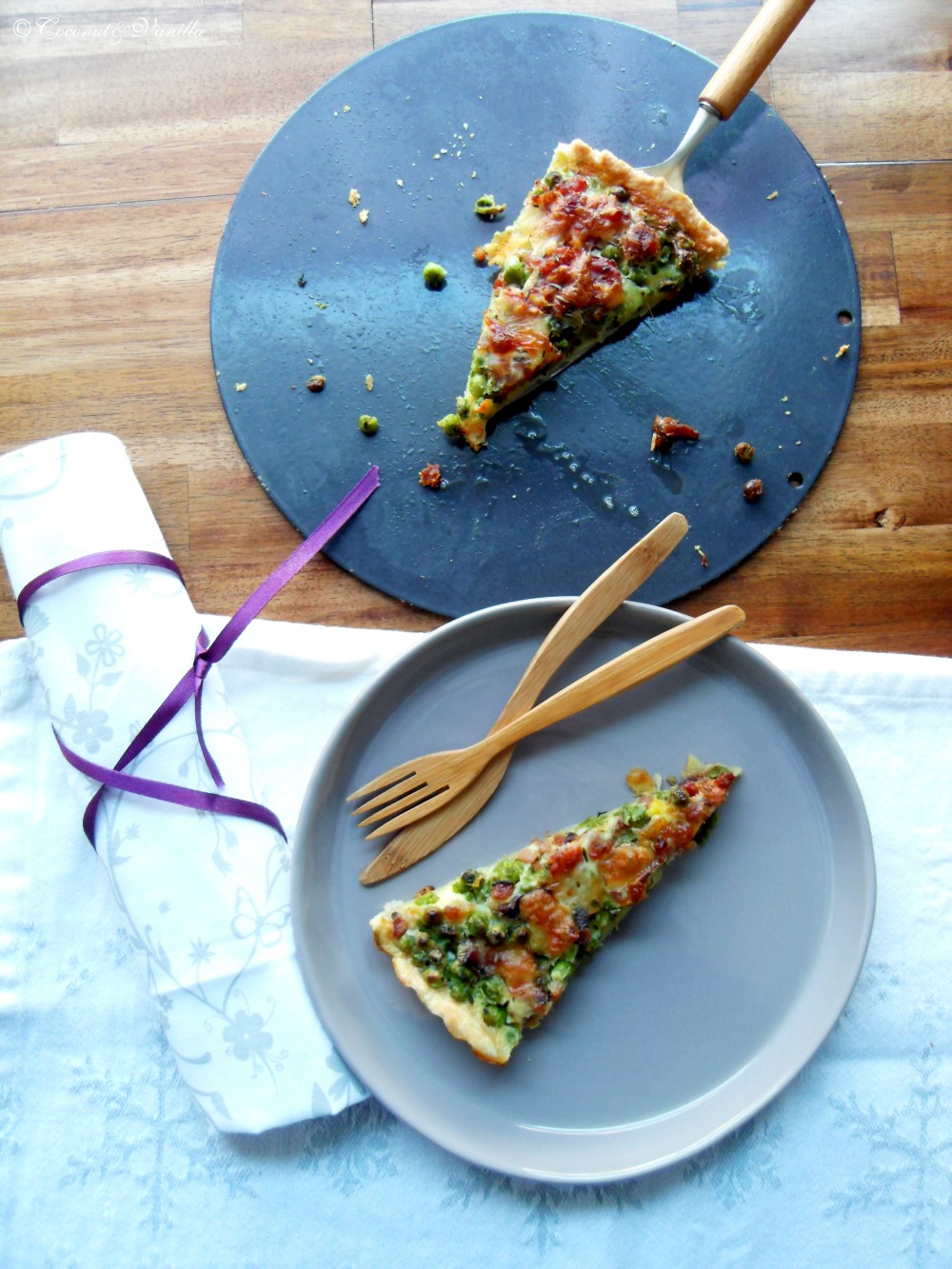 My recipe of that quiche is just right for now. Although with its ingredients it would also fit in summer, when fresh peas are available. But frozen ones are just good now. This quiche is rich, but flat and it's inspired by flammkuchen, and the taste of Italy in late spring. That's just what I had in mind, when I raid the freezer. Don't expect any logic! But it's really tasty, easy and although rich, it won't sit heavily in your stomach.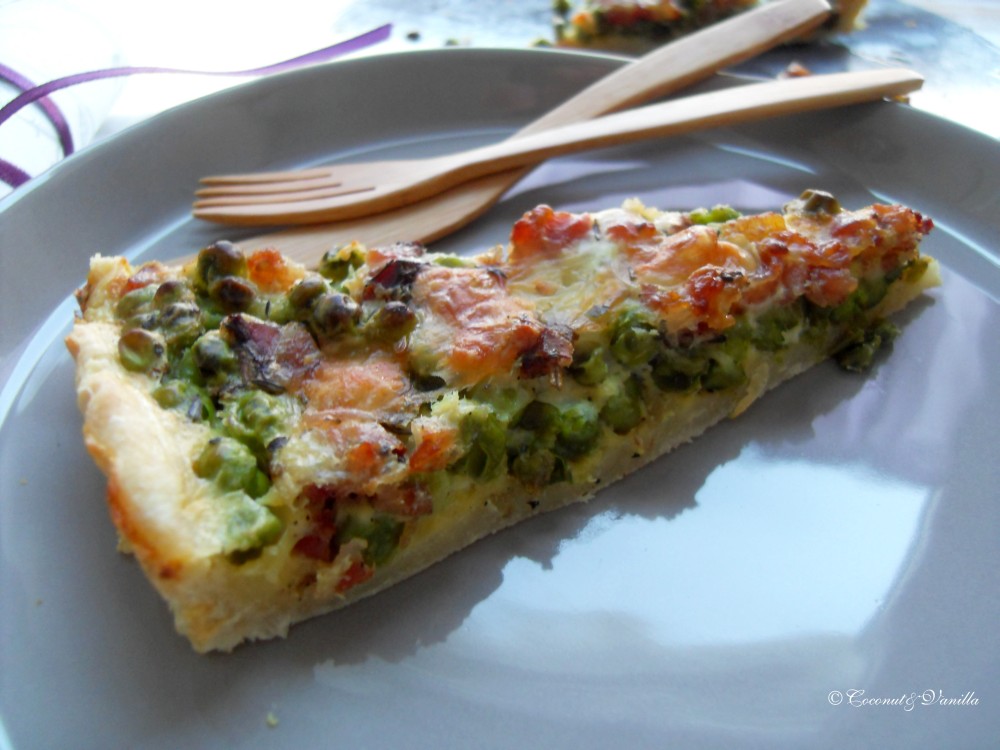 One year ago: Homemade Granola
Quiche with Peas, Bacon and Mozzarella
Ingredients:
for the dough:
200 g flour

2 Tbsp. cold water

80 g butter, cubed and at room temperature

2 Tbsp. crème fraîche
for the filling:
about 250 g frozen peas

75 g bacon, finely diced

125 g mozzarella, cubed

3 eggs

250 ml milk or cream

pepper and salt

1 tsp. oregano

1 tsp.  thyme
Knead the flour and butter in your stand mixer, add the water and crème fraîche and knead until homogenous. Wrap in plastic foil and refrigerate for one hour.
Preheat the oven to 180°C.
Rinse the peas in a sieve. Let them drain well.
Whisk the milk/cream with the eggs. Add the herbs and salt and pepper to your taste.
Roll out the dough and line a greased spring pan or pie mould with the dough. Form a small rim. Fill the dough with the peas, bacon and the mozzarella. Pour the eggmilk over the quiche.
Bake for about 40 minutes at 180°C.
Let it cool for about 5 minutes, before serving.