Monday, 11th October 2010
We took a week off. Spontaneously. The last months were full of work for both of us. And there is no end in sight. As we decided to skip a real vacation this year, it's hard to relax. We spend our money on the new apartment and new bikes. Next year we want to make a huge journey. Across the pond. We are afraid already :). So last week we "travelled" to my home town and had our vacation. It was necessary, since I'm feeling tired and exhausted since weeks. Although I'm always in a lack of time and I'm now thinking, that this time is missing in my studies. It's not helpful to feel caught in the middle.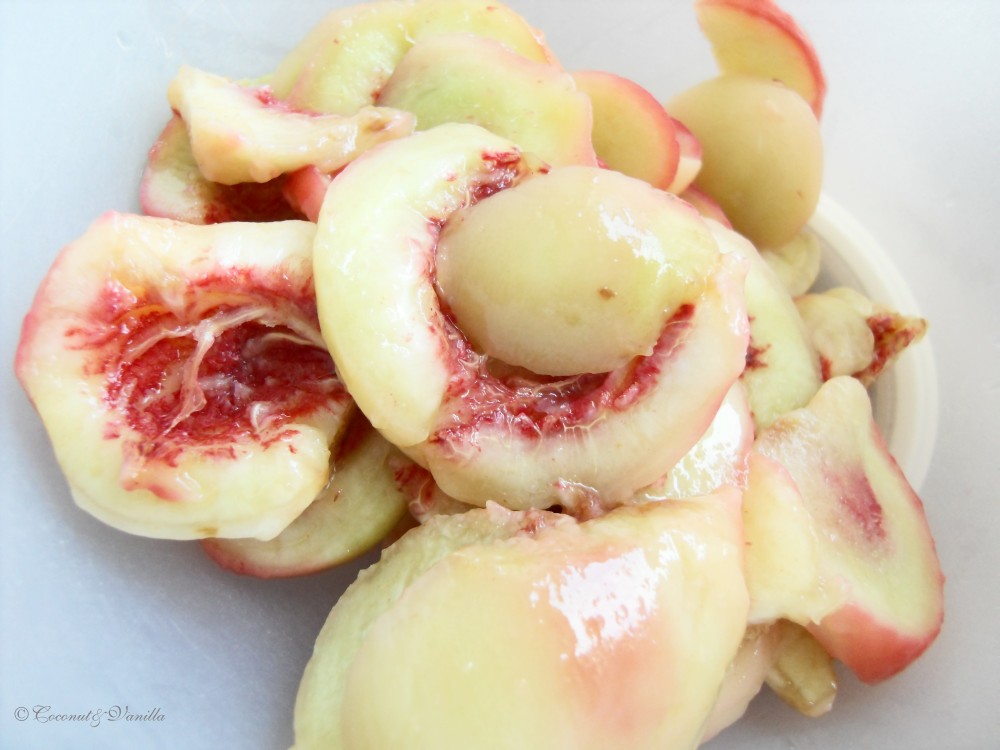 So if you need a small vacation, too. Just now. And if you are able to grab some late summer peaches on your market. Make some easy peach shortbread. It feels like a tiny vacation, too, while enjoying. It's good to be eaten still warm, with some cinnamon ice cream besides. Or cooled. A small piece here and there in between. Some minutes to relax.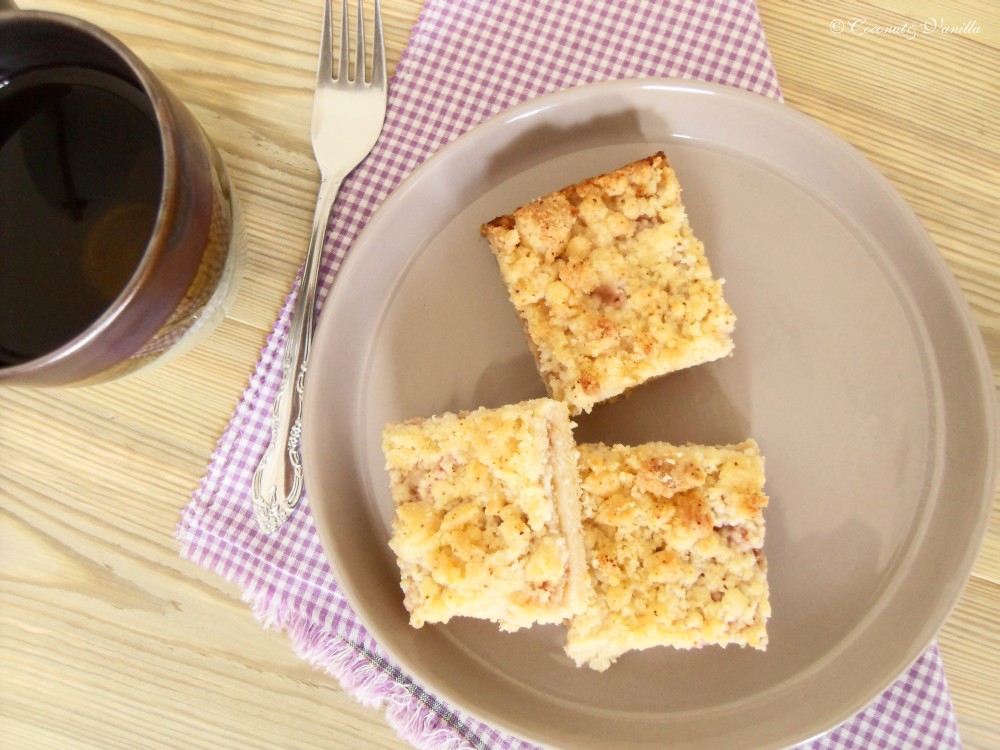 One year ago: Mini Red Kuri Squash Quiches and nuttily lamb's lettuce
Peach Shortbread 
adapted from smitten kitchen
yields: one 20×20 cm square pan
Ingredients:
200 g sugar

1 tsp baking powder

360 g flour

1 tsp cinnamon

pinch of salt

225 g butter

1 egg

5 small peaches
Peel the peaches. Remove the pits and slice thinly.
Brown the butter. Therefore, melt it in a medium saucepan until it turns brown and smells nutty. Set aside immediately. Let it cool in the fridge, until solid.
Butter and flour your pan.
Preheat the oven to 190° C .
Whisk together sugar, baking powder, flour, salt and cinnamon. Add the brown butter and the egg and crumble it together.
Press 2/3 of the crumbles in the pan. No rim. Lay the peaches on the crumble bottom. Scatter the remaining crumbles on the peaches.
Bake for about 30 minutes, until golden brown. Remove from the pan (ideally when cooled, if you can stand the smell) and cut into 5×5 cm squares.