Monday, 7th June 2010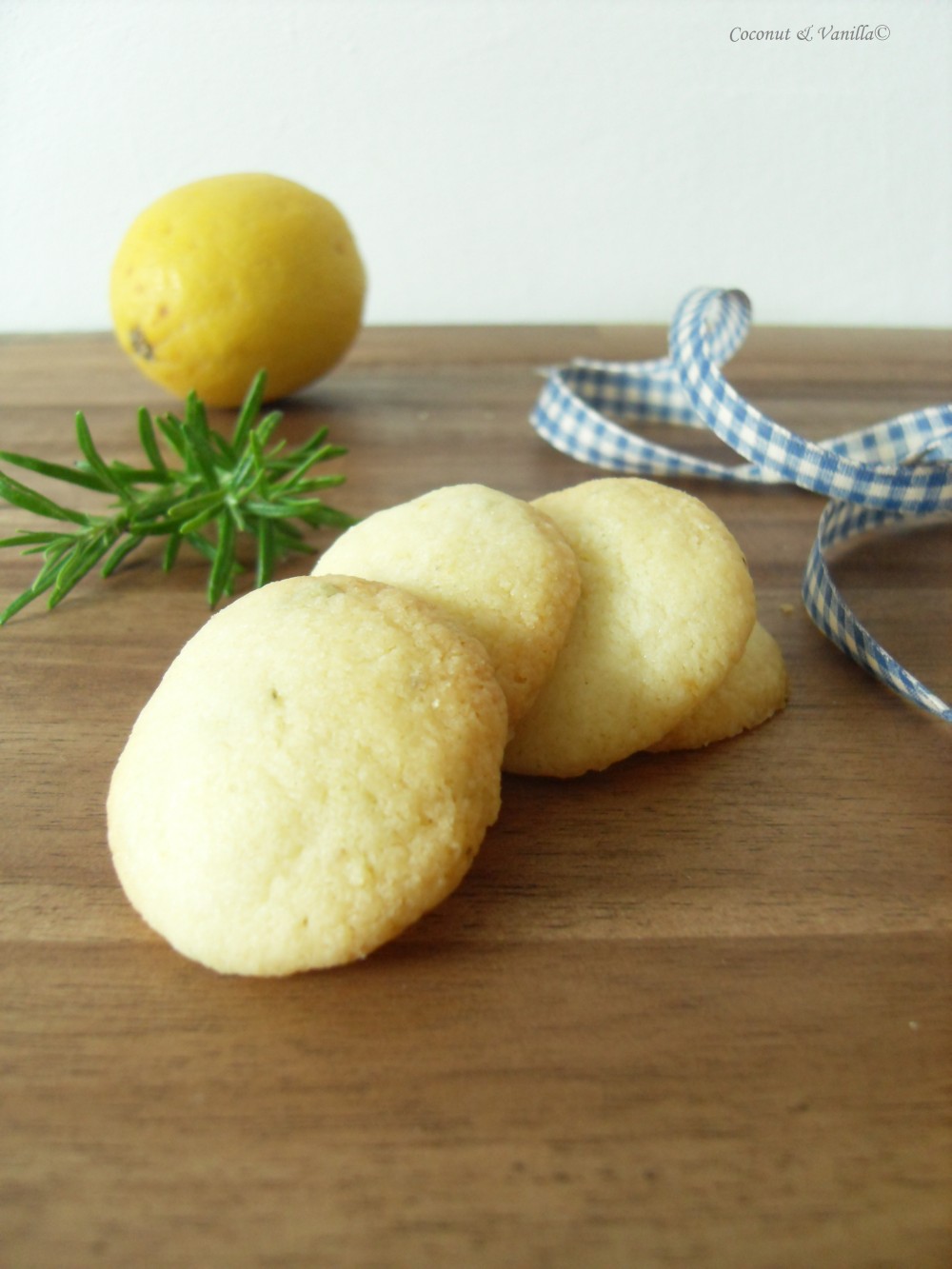 I love some particular cookies, which are unfortunately very pricey and so I don't buy them very often. For truth never. They are made of spelt flour; lemon and rosemary are added.
By chance I tried a recipe last week, out of which came my almost beloved cookies. It wasn't my intention to do so. But it was a nice discovery.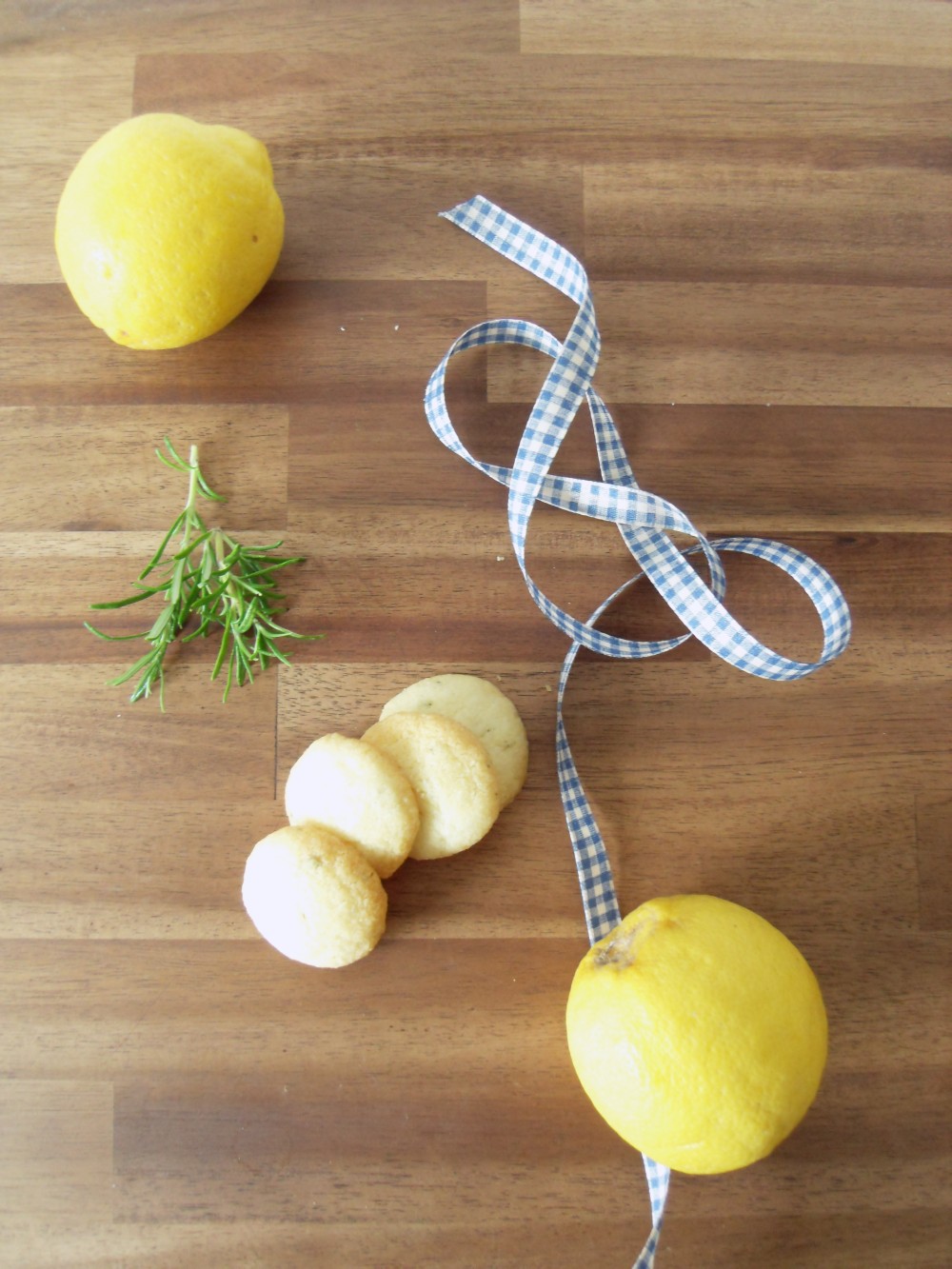 I used a recipe from Joy. I adapted it a bit while making the dough, since I didn't like the original consistency and taste of the dough. The original recipe called for rolling out the dough and cut cookies out with cookies cutters. Well it wasn't possible. Not nearly. The dough was very soft. Although I already added flour. But next time I will try to get the texture for rolling it out, since I want to shape the cookies like small leaves – like my favourite cookies. This time I worked with wheat flour, but next time I will use spelt flour, too. Maybe that also helps with the texture, since spelt flour adsorbs more moisture.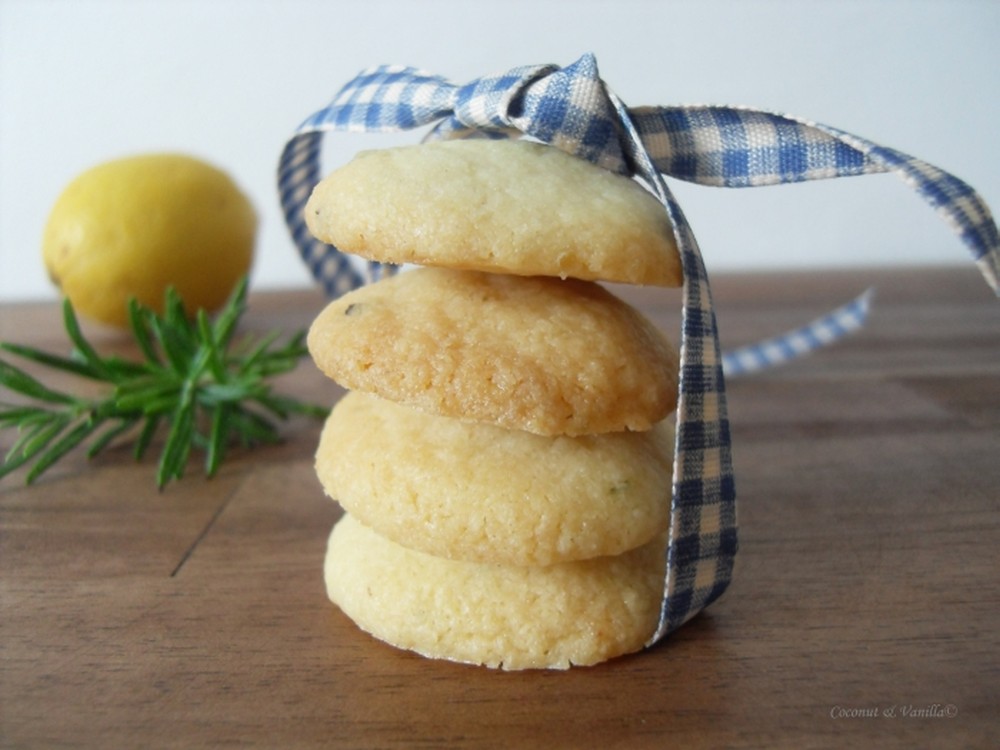 But apart from the texture (and that's only a thing of what cookie shape you like more in the end) the cookies are great! They are so flaky! And its just are heavenly combination: lemon and rosemary.
Lemon-Rosemary-Cookies
Yield: about 60 cookies
Ingredients:
270 g wheat flour (or more depending on the dough texture and cookie shape you prefer)
225 g cold butter
115 g sugar
1/4 tsp. salt
1 lemon
1 Tbsp. fresh finely chopped rosemary (or even more, if you like)
 Grate the zest of the lemon. Mix the flour, butter, sugar, salt, the lemon zest, juice of a half lemon and the rosemary in a bowl. Mix it with your stand mixer until it comes together. Otherwise use the handheld mixer with dough hooks.
It may take a while, until the dough is ready. Form the dough into a disk, wrap it in plastic wrap and chill 30 minutes.
Preheat the oven to 180°C. Take little pieces of dough (less than a teaspoon) and roll them into balls. Place them on baking sheets with enough space in between (about 5 cm).
Bake them until lightly golden brown, which will take about 12 to 15 minutes.