Tuesday, 2nd February 2010
Last week I wrote about the Daring Baker's challenge Nanaimo Bars, which were gluten-free. For that I needed gluten-free Graham Cracker, which I also made. And I promised they are worth an extra post. Here they are!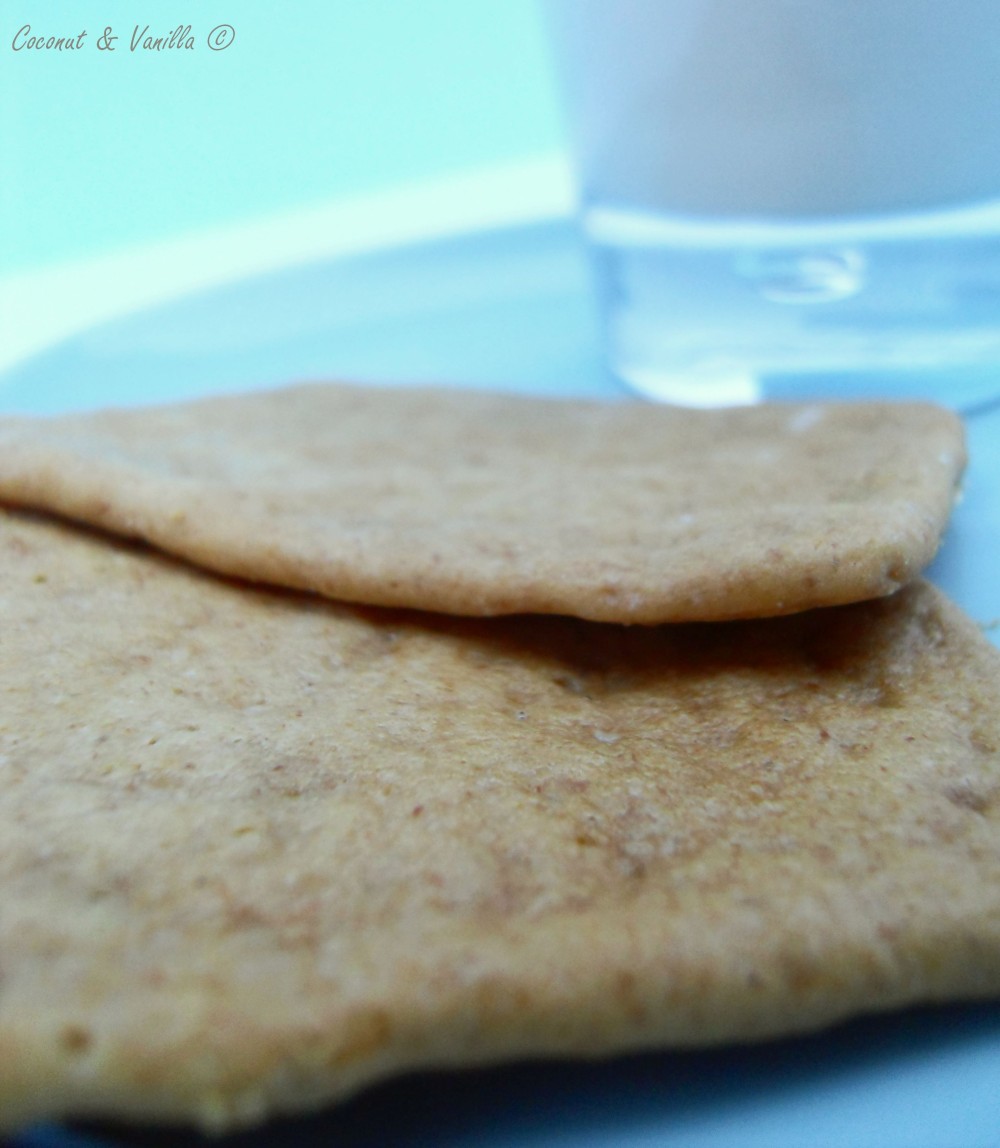 I loved the "Cracker"(which are another type of cookies and have nothing in common with other savoury crackers), since I tasted the dough out of the kitchen machine. It tasted full, but not heavy, little bit sweet and remembered me of some taste in my childhood… but I didn't get it until now. I believe this special flavours comes from the sorghum flour I used.
You need rice, tapioca and sorghum flour. The rice and tapioca flour you can buy in an Asian store. The sorghum flour was much more difficult to found. But I discovered it in a large wholefood supermarket (Alnatura). They also had much more gluten-free flours.
By the way, does anyone know what you can bake with teff flour?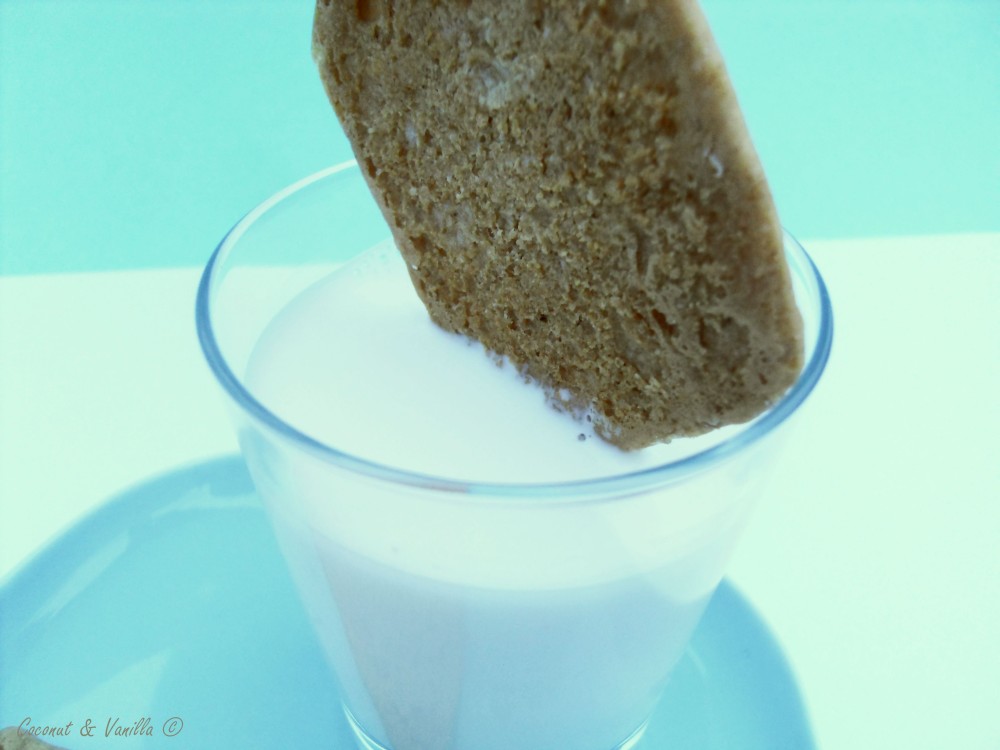 The dough was a little bit difficult to handle, because it was very sticky. More like a dough for a cake. But with a lot of rice flour for rolling it out, it's no problem. You see that my cookies are not looking that beautiful. I hadn't had the patience. Next time they will be prettier. But hey… shape's not everything! Important is, that they taste fantastic!
In the picture below you see the finished dough in my kitchen machine.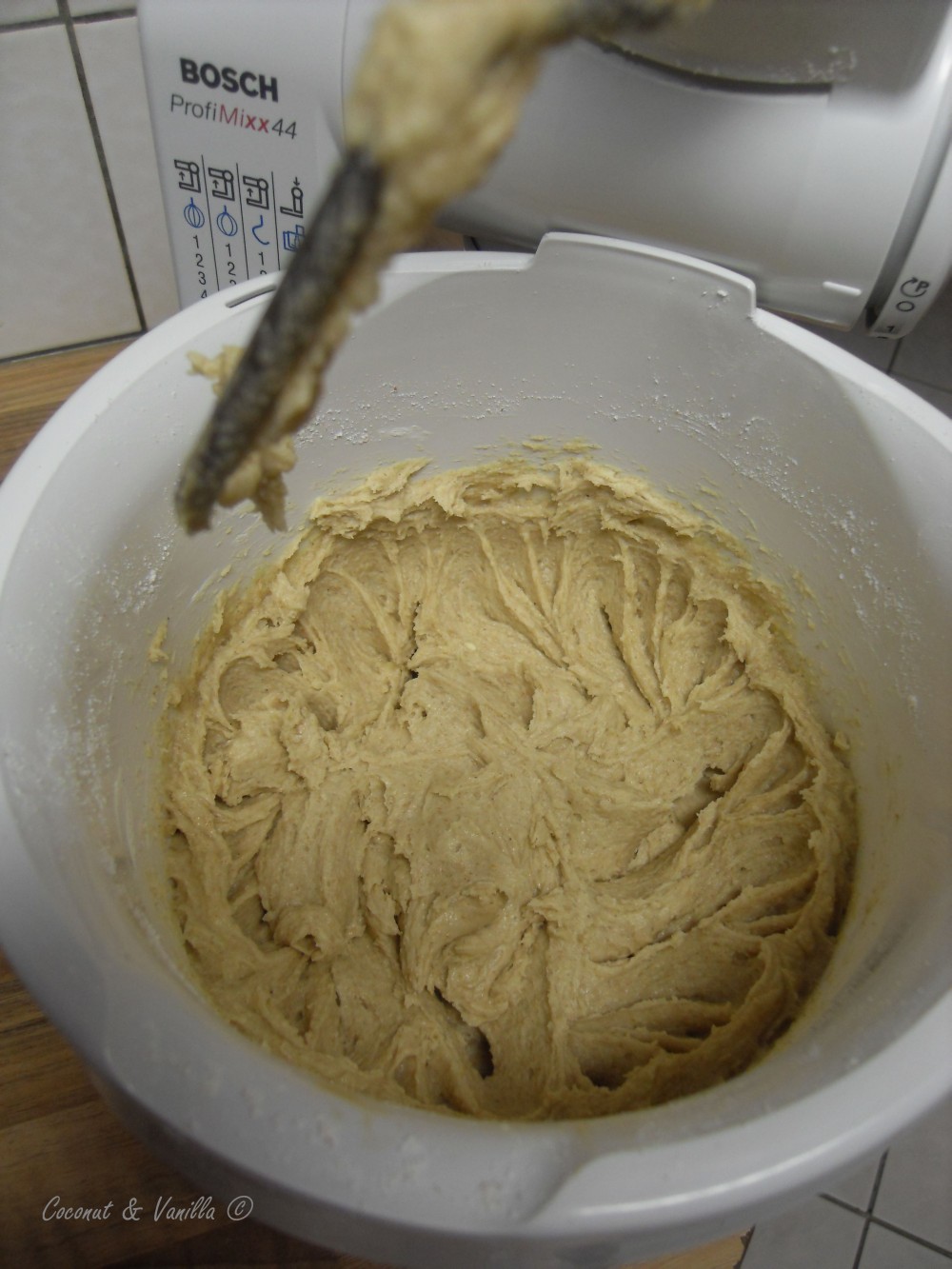 After baking I stored them in an airtight container. If you let them cool completely after baking, they will get crisp. Because I didn't wait, mine were a bit chewy. But for me that's perfect for that cookie. The chewiness fits perfect with the flavour. Mine were also very thin, so if you like it thicker, go ahead! And do not forget to leave some space between the crackers, because they will expand while baking.
Of course you can change the gluten-free flours with normal wheat flours. I didn't tried, but I wouldn't, because they are great as they are!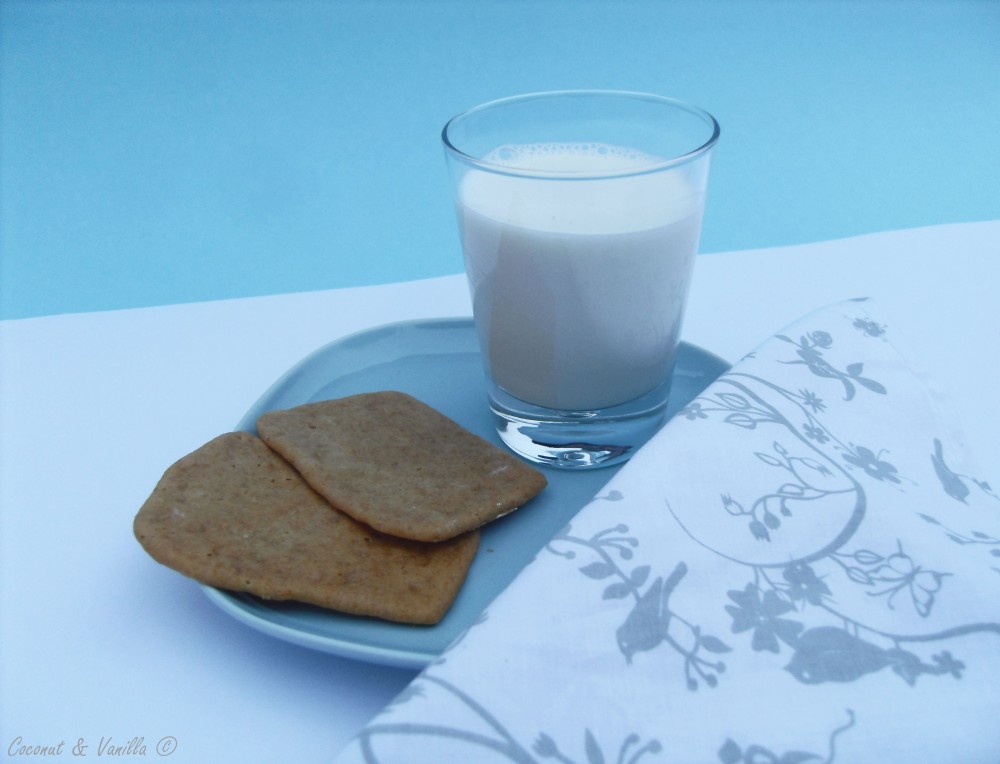 gluten-free Graham Crackers
Ingredients:
140 g sweet rice flour (also known as glutinous rice flour)
100 g tapioca starch/flour
65 g sorghum flour
200 g dark brown sugar
1 tsp. baking soda
3/4 tsp. kosher salt
100 g butter (cut into 2 cm cubes and frozen)
80 ml honey, mild-flavoured
75 ml whole milk
2 tbsp. vanilla extract
In the bowl of a food processor fitted with a steel blade, combine the flours, brown sugar, baking soda, and salt. Pulse on low to incorporate. Add the butter and pulse on and off, until the mixture is the consistency of a coarse meal. If making by hand, combine aforementioned dry ingredients with a whisk, then cut in butter until you have a coarse meal. No chunks of butter should be visible. I made it all with my kitchen machine and it worked fine.
In a small bowl or liquid measuring cup, whisk together the honey, milk and vanilla. Add to the flour mixture until the dough barely comes together. It will be very soft and sticky.
Turn the dough onto a surface well-floured with sweet rice flour and pat the dough into a rectangle about 1 inch thick. Wrap in plastic and chill until firm, about 2 hours, or overnight.
Divide the dough in half and return one half to the refrigerator. Sift an even layer of sweet rice flour onto the work surface and roll the dough into a long rectangle, about 0.3 cm thick. The dough will be quite sticky, so flour as necessary. Cut into squares. Gather the scraps together and set aside. Place wafers on one or two parchment-lined baking sheets. Chill until firm, about 30 to 45 minutes. Repeat with the second batch of dough.
Adjust the rack to the upper and lower positions and preheat oven to 180°C.
Gather the scraps together into a ball, chill until firm, and reroll. Dust the surface with more sweet rice flour and roll out the dough to get a couple more wafers.
Prick the wafers with toothpick or fork, not all the way through, in two or more rows.
Bake for 25 minutes, until browned and slightly firm to the touch, rotating sheets halfway through to ensure even baking. Might take less (mine took only about 10 minutes, because they were so thin) , and the starting location of each sheet may determine its required time. The ones that started on the bottom browned faster.