Saturday, 26th September 2009
Back since one week I hadn't had much time for the blog. But first I want to give you some impressions of my great holiday in Scotland and how we cooked there. We rented a car for three weeks and drove through almost whole Scotland. We were on the Isle of Skye and the Isle of Mull (climbing on Ben More), in Glasgow, Oban (love it!), Edinburgh, Inverness, St. Andrews (visiting the ruins of the great cathedral), Loch Ness, the beautiful white sandy beaches on the north coast, the Highlands of couse, Glenfiddich destillery and so much more. Think that are some impressions? 
So this pictures are originated on the Isle of Mull, the night before climbing Ben More. We did wild camping, between old murals of a low ruin near the sea. There we collected our own mussels and cooked them. It was so great! We ate them together with some filled tortelloni and tomato sauce. Thanks, Scotland is so civilized and you can get everything you want from the (bigger) supermarkets. And thanks, that I'm not eager to make holidays in India or so. 
I love just how much different food you can get in Scottish supermarkets. We have also a wide range, but it's just different. So of course I had to buy some food to bring it home with, like Heather Flower Honey or Lavender Honey (so expensive here, just like Tahini, which I bought too), delicious (cheap) Darjeeling tea, ready to roll icing (you can't buy icing here in supermarkets), liquid Glucose and more baking material.
But in the beginning I promised you cookies. I promised them myself this week, because I was so eager of cookies (none at home!). After seeing and tasting so much food with pecans in Scotland, like cereals or puff pastry with pecans and maple syrup (yummy!) I was fond of making cookies with pecans. Luckily I had some at home and found this recipe which I remembered, I have seen somewhere somethime.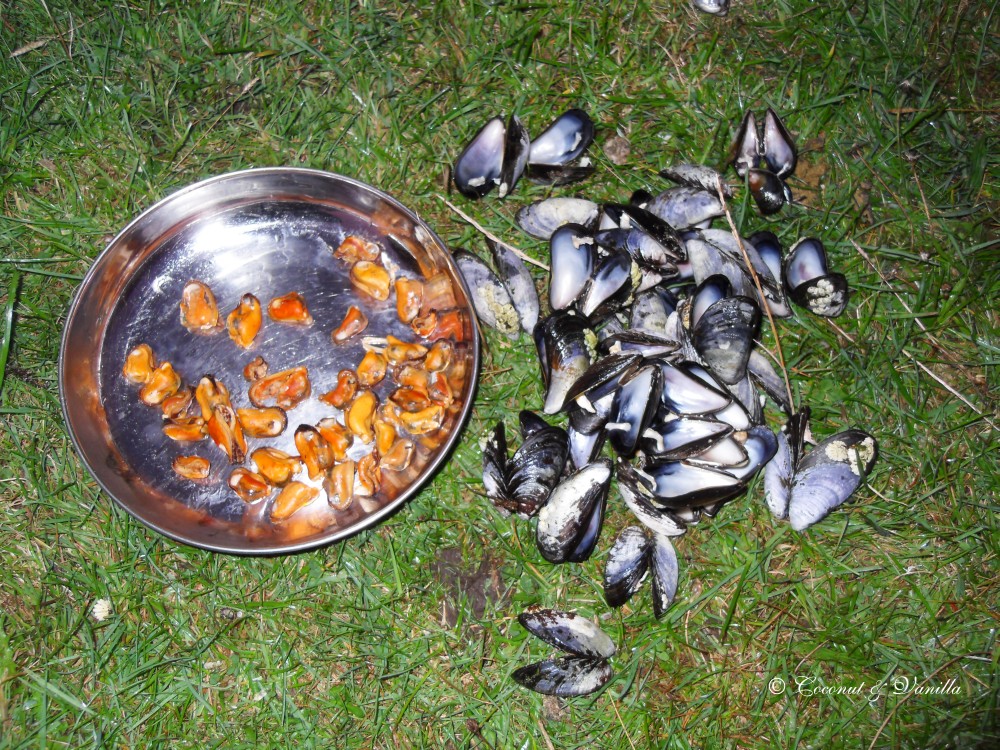 Crispy Thin Pecan Cookies
Yields: 30 – 40 cookies
Ingredients:
200 g flour
1/2 tsp. baking soda
pinch of salt
200 g butter (room temperature)
250 g brown sugar
1 egg
1 Tbsp. milk
1 Tbsp. vanilla extract
175 g finely chopped pecans
Preheat the oven to 190°C.
Line to baking sheets with parchment paper.
In a small bowl, whisk together the flour, baking soda, and salt. In a medium bowl, cream the butter and sugar. Add the egg, milk and vanilla extract, and beat in to incorporate. Add the dry ingredients, and beat to blend. Fold in the pecans. Drop the batter by heaping tablespoonsful onto the prepared baking sheets, leaving 5 cm between each mound. Press each mound with wet fingers into a circle (they will be very thin by then, yet).
Bake for about 10 minutes, until lightly browned. Let them cool a little bit (they are very flexible, right after baking, and can break).
Then remove with a spatula on a rack to cool. Store the cooled cookies in an airtight container, so they will keep crispy.