Dienstag, 4. Januar 2011
Update: Für das deutsche Rezept nach unten scrollen!
Happy new year, dear readers, followers, bloggers and food lovers!
Thank you for all the support and kind comments last year! I'm looking forward to more of that.
 Everybody's sharing his new year resolutions over the net. And I thought, if I have some, too… food related ones of course. But to be honest, there aren't a lot. I have achieved a lot of food related things last year. This year will be all about finishing my university education and there's a huge focus on that. Of course that doesn't mean neglecting my blog life. So no resolutions, just some thoughts I want to put down: Making homemade pasta again, baking something new from scratch, like apple strudel or trying something new, like oysters (maybe with a little champagne… I would have no objections to that). 
 I hope you all had wonderful Christmas and a relaxing time like we had. Our Christmas dinner was extraordinary and one of the best we ever cooked and ate. We celebrated in Nuremberg with my family. We had trout terrine for starter, venison marinated in port and maple syrup (as well as other ingredients) with hokkaido and bread dumplings for the main course and a strawberry-mascarpone-ice cream cake for dessert. I really thought about making some pictures, but most of the food didn't survived that long. It was a really great atmosphere, as we had white Christmas with a lot of snow (over 20 cm) and again a Christmas tree with real candles.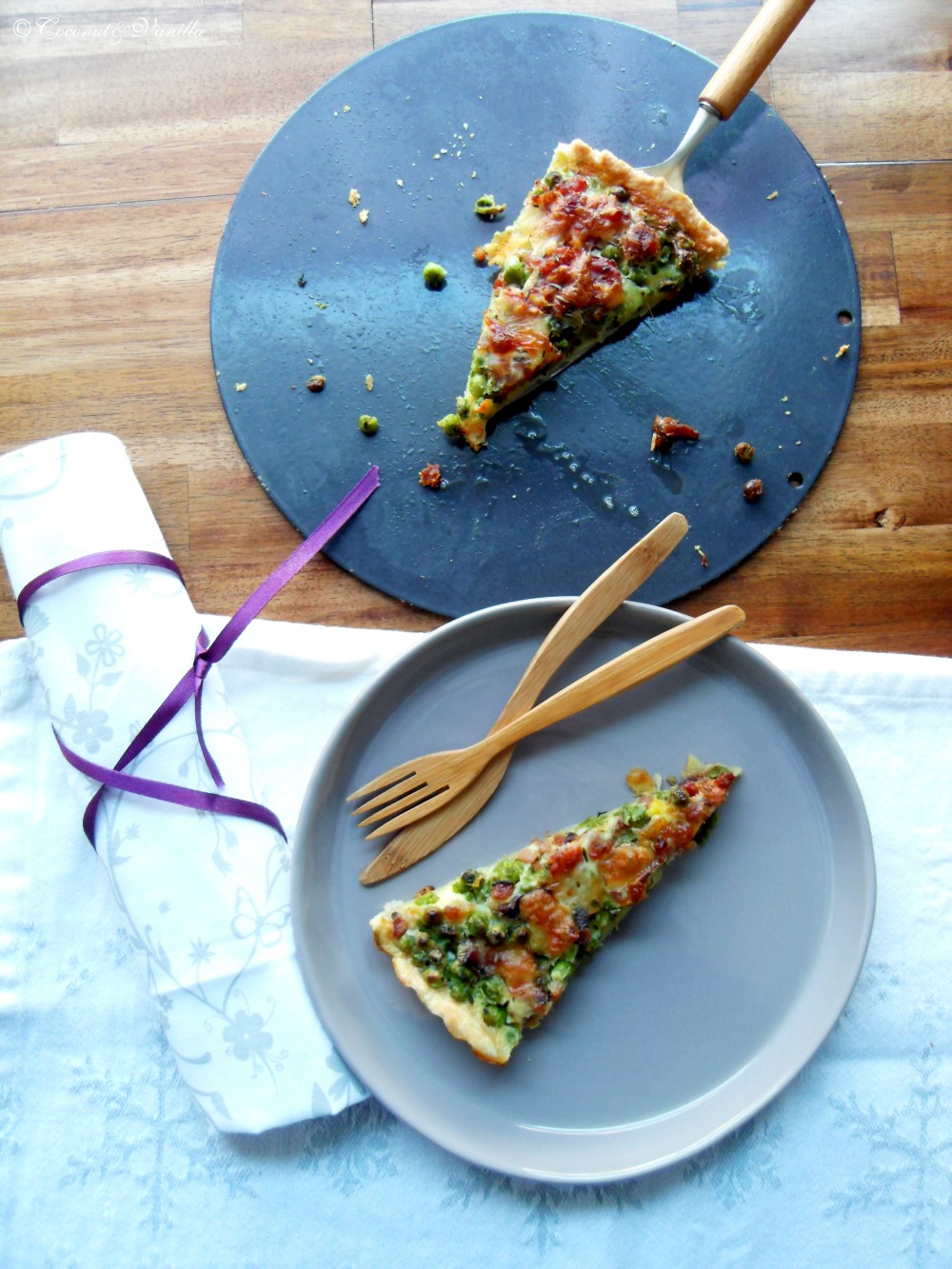 My recipe of that quiche is just right for now. Although with its ingredients it would also fit in summer, when fresh peas are available. But frozen ones are just good now. This quiche is rich, but flat and it's inspired by flammkuchen, and the taste of Italy in late spring. That's just what I had in mind, when I raid the freezer. Don't expect any logic! But it's really tasty, easy and although rich, it won't sit heavily in your stomach.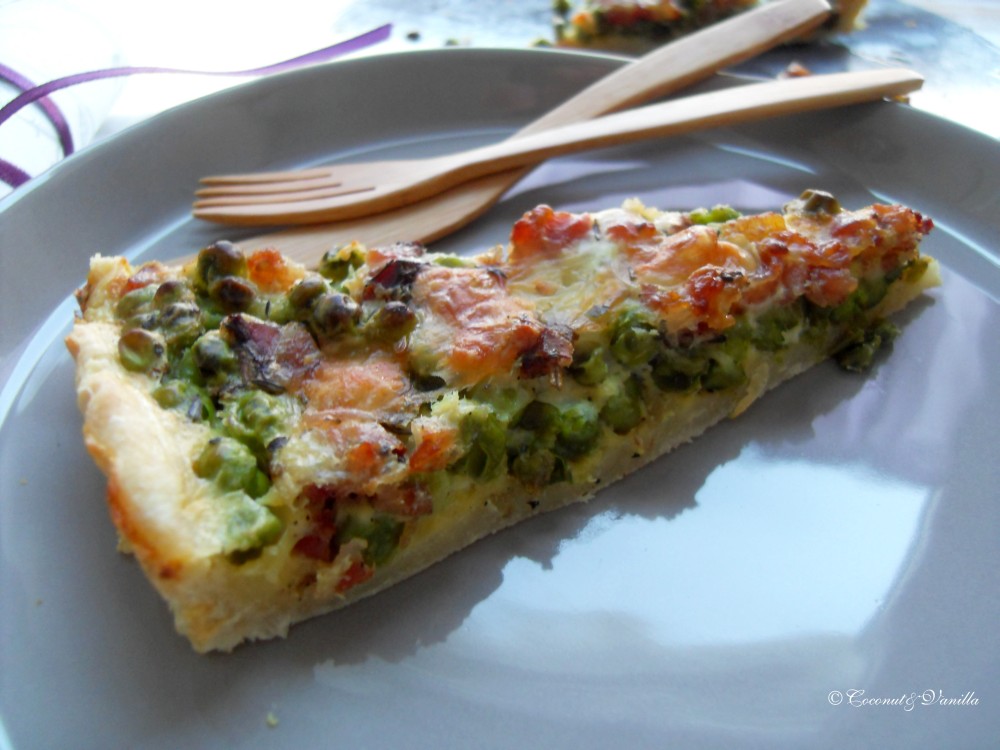 Vor einem Jahr: Selbstgemachtes Müsli
Quiche mit Erbsen, Speck und Mozzarella
ergibt eine Quiche, 28 cm
Zutaten:

Für den Teig:
200 g Mehl

2 EL kaltes Wasser

80 g Butter, gewürfelt, auf Raumtemperatur

2 EL Crème fraîche
Für die Füllung:
ca. 250 g Erbsen (TK)

75 g Speck, fein gewürfelt

125 g Mozzarella, gewürfelt

3 Eier

250 ml Milch oder Sahne

Pfeffer, Meersalz

1 TL Oregano

1 TL Thymian
Mehl und Butter verkneten, dann das Wasser und die Crème fraîche zugeben und zu einem glatten Teig verkneten. 1 Stunde in Folie gewickelt kalt stellen.
Den Ofen auf 180° C vorheizen.
Die Erbsen in ein Sieb geben, abspülen und gut abtropfen lassen.
Die Milch/Sahne mit den Eiern verquirlen. Kräuter zugeben und mit Salz und Pfeffer abschmecken.
Den Teig ausrollen und eine gebutterte Springform (28 cm) mit dem Teig auslegen. Einen kleinen Rand formen. Erbsen, Speck und Mozzarella darin in der Form verteilen und die Eiermilch darüber gießen.
40 Minuten backen.