Donnerstag, 18. November 2010
Update: Für das deutsche Rezept nach unten scrollen!
I never were really fond of shortbread. Scottish or not. We didn't even tried some, as we were in Scotland last year. We just brought some home as a gift. I ate some of the gift myself. But I'm not ashamed, since it revealed the tastiness of shortbread to me. Scottish shortbread. I don't know how Irish tastes or other. So I'm only referring to Scottish.
Lately I thought again of the shortbread. And I thought of a try years ago to produce shortbread. It was a recipe of Jamie Oliver. It was not good. Since then I had a slightly aversion against shortbread. Sorry Jamie. But there was no reference of the Scottish there. A glimmer of hope? Well, I searched the internet for a simple shortbread recipe, no chocolate, no herbs, no fuss. And then I found it! On a blog, which blogger has it from a fellow blogger, who owns it from her Scottish grandfather!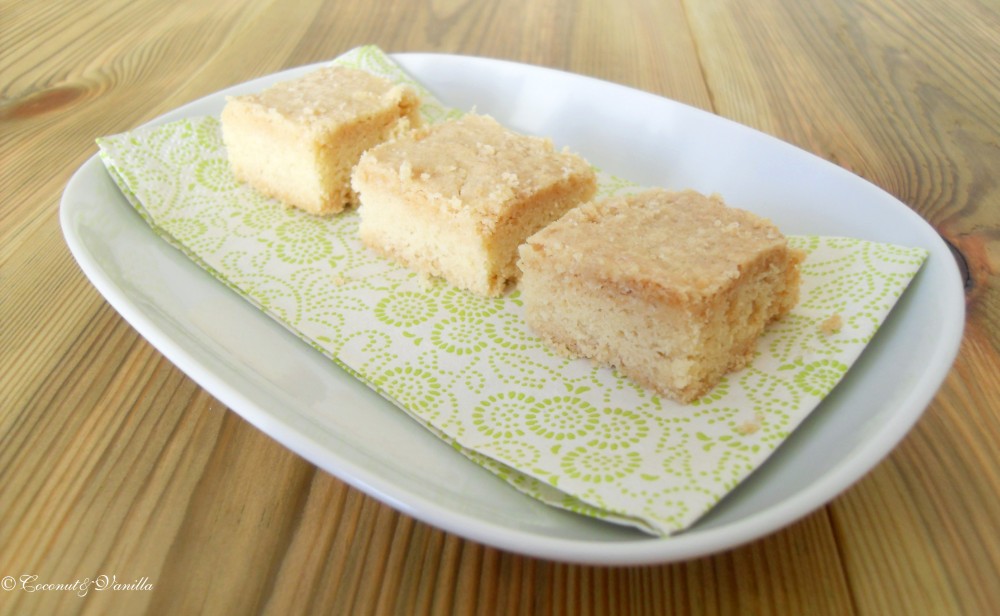 If you are not familiar with shortbread. I give you a short dive into the taste and texture of that shortbread. It's crumbly, but not allover. Everything holds together, but on the edges it crumbles. It's flaky, maybe you can see some layered flakes in the picture. Those layers brake apart in your mouth. And then comes the buttery taste.  There's a lot of butter in there, but it doesn't taste like your eating pure butter. Simple, but somehow complex. Maybe just delicious. So don't keep your hands from that recipe, because of the butter, you will regret that! And yes you can eat more than one piece. Because they are lighter than you think.
You don't need a special ingredient, it's all there in the kitchen. Go and make them!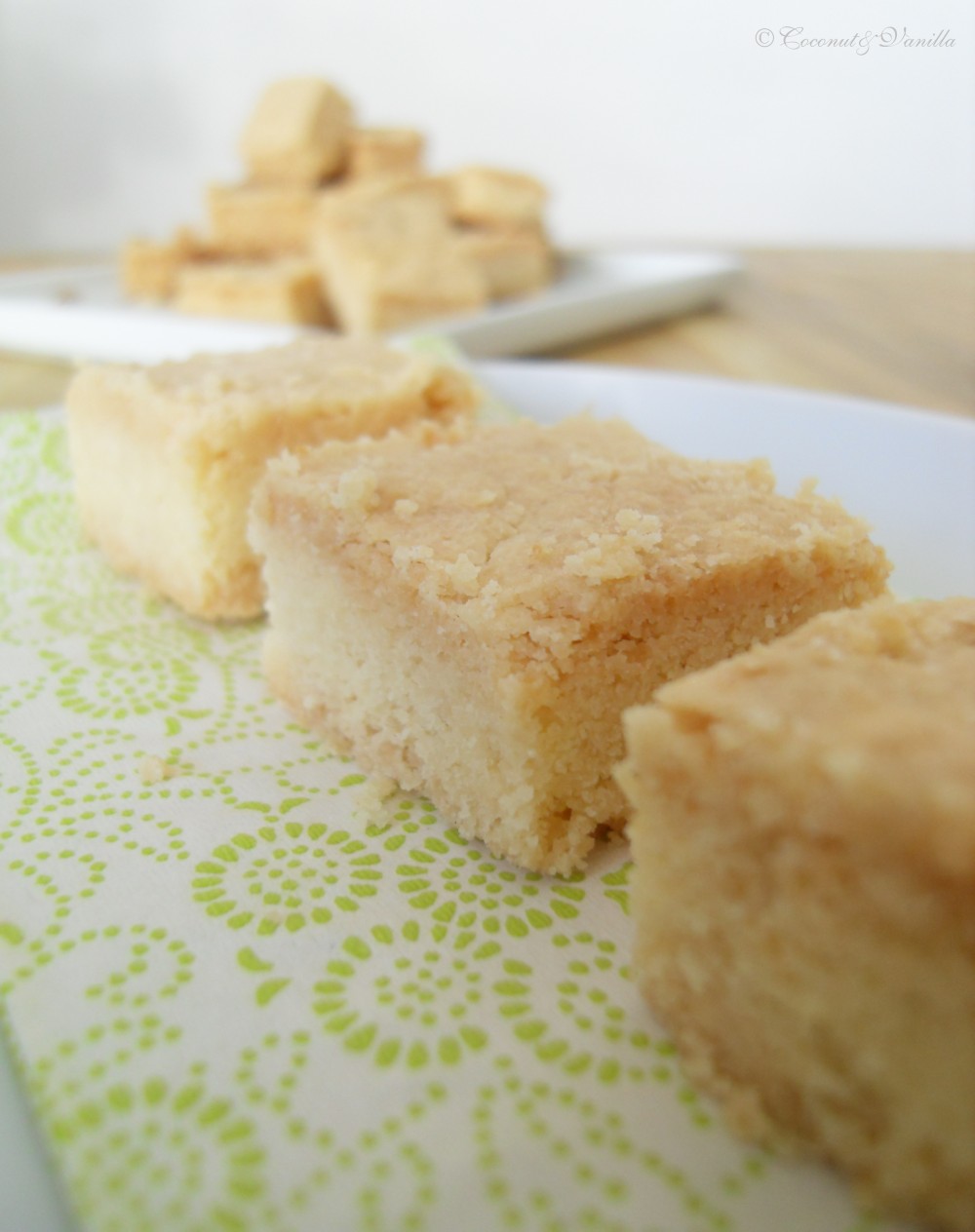 Schottisches Shortbread
ergibt: eine 20 x 20 cm Form, in kleine Quadrate geschnitten (für ein ganzes Blech die Menge verdoppeln)
Zutaten:
110 g Zucker

140 g Maisstärke

300 g Weizenmehl

225 g Butter, raumwarm, klein gewürfelt

1 Prise Salz

Zucker zum Bestreuen nach dem Backen (hab ich weggelassen)
Den Ofen auf 160° C vorheizen.
In der Küchenmaschine oder mit dem Handrührer den Teig herstellen, dazu alle Zutaten in eine Schüssel geben und auf hoher Stufe verrühren, bis es wie Sand aussieht und keine Butterklümpchen mehr zu sehen sind. Die Mischung in die Form geben und fest reindrücken, bis es ebenmäßig und fest ist.
Den Teig mit einer Gabel mehrmals einstechen.
Das Shortbread 45-50 Minuten backen bis er goldgelb ist.
Aus dem Ofen nehmen, und mit Zucker bestreuen (optional). Auskühlen lassen und in Quadrate schneiden. Bei mir 4 x 4 cm.
Tipp: Wenn die Form eine Springform ist oder einen niedrigen Rand hat, ist es einfacher das Shortbread zu schneiden und es aus der Form zu nehmen.