Samstag, 26. September 2009
Update: Für das deutsche Rezept nach unten scrollen!
Back since one week I hadn't had much time for the blog. But first I want to give you some impressions of my great holiday in Scotland and how we cooked there. We rented a car for three weeks and drove through almost whole Scotland. We were on the Isle of Skye and the Isle of Mull (climbing on Ben More), in Glasgow, Oban (love it!), Edinburgh, Inverness, St. Andrews (visiting the ruins of the great cathedral), Loch Ness, the beautiful white sandy beaches on the north coast, the Highlands of couse, Glenfiddich destillery and so much more. Think that are some impressions? 
So this pictures are originated on the Isle of Mull, the night before climbing Ben More. We did wild camping, between old murals of a low ruin near the sea. There we collected our own mussels and cooked them. It was so great! We ate them together with some filled tortelloni and tomato sauce. Thanks, Scotland is so civilized and you can get everything you want from the (bigger) supermarkets. And thanks, that I'm not eager to make holidays in India or so. 
I love just how much different food you can get in Scottish supermarkets. We have also a wide range, but it's just different. So of course I had to buy some food to bring it home with, like Heather Flower Honey or Lavender Honey (so expensive here, just like Tahini, which I bought too), delicious (cheap) Darjeeling tea, ready to roll icing (you can't buy icing here in supermarkets), liquid Glucose and more baking material.
But in the beginning I promised you cookies. I promised them myself this week, because I was so eager of cookies (none at home!). After seeing and tasting so much food with pecans in Scotland, like cereals or puff pastry with pecans and maple syrup (yummy!) I was fond of making cookies with pecans. Luckily I had some at home and found this recipe which I remembered, I have seen somewhere somethime.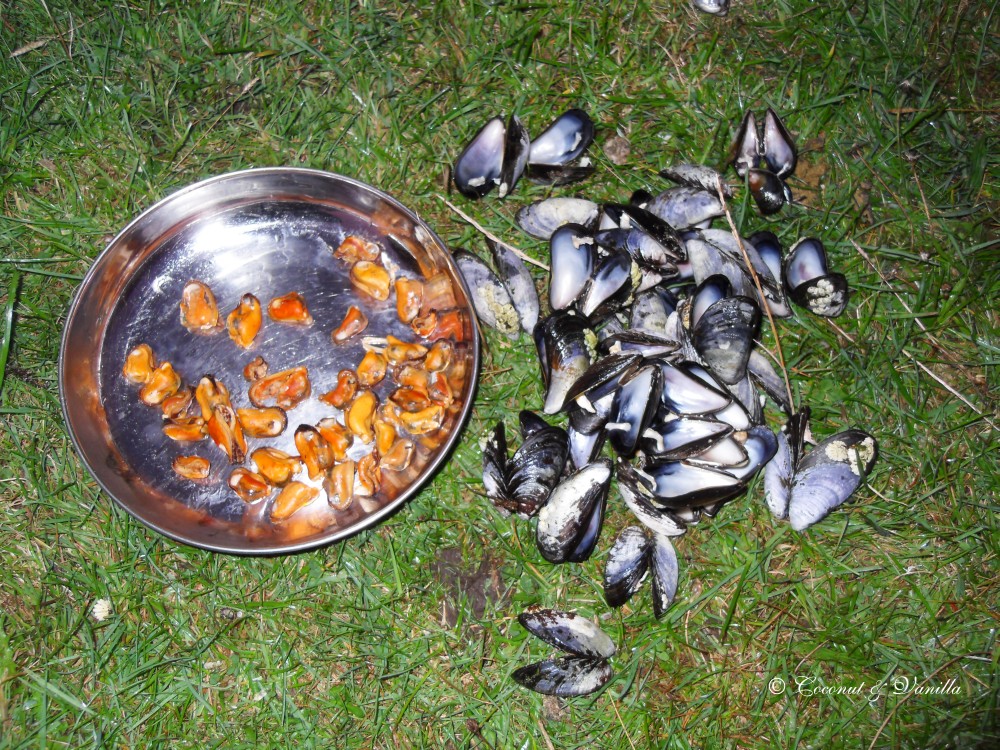 Knusprig, dünne Pekannusskekse

ergibt: 30-40 Stück
Zutaten:
200 g Mehl
1/2 TL Natron
1 Prise Salz
200 g weiche Butter
250 g braunen Zucker
1 Ei
1 TL Milch
1 TL Vanilleextrakt
175 gPekannüsse, fein gehackt
Den Ofen auf 190° C vorheizen.
2 Bleche mit Backpapier belegen.
Mehl, Backpulver und Natron mischen. Butter und Zucker verrühren, das Ei, die Milch und den Vanilleextrakt hinzufügen und unterrühren. Nach und nach das Mehl zufügen und unterrühren. Die Nüsse unterheben.
Esslöffelweise den Teig auf die Bleche geben und mindestens 5 cm Platz lassen zwischen jedem Teighäufchen. Mit nassen Fingern jedes Teighäufchen zu einem flachen Kreis formen.
10 Minuten backen, bis sie leicht golden braun sind. Etwas auskühlen lassen und auf ein Kuchengitter legen.
In Blechdosen lagern, damit sie schön knusprig bleiben.