Sunday, 8th July 2012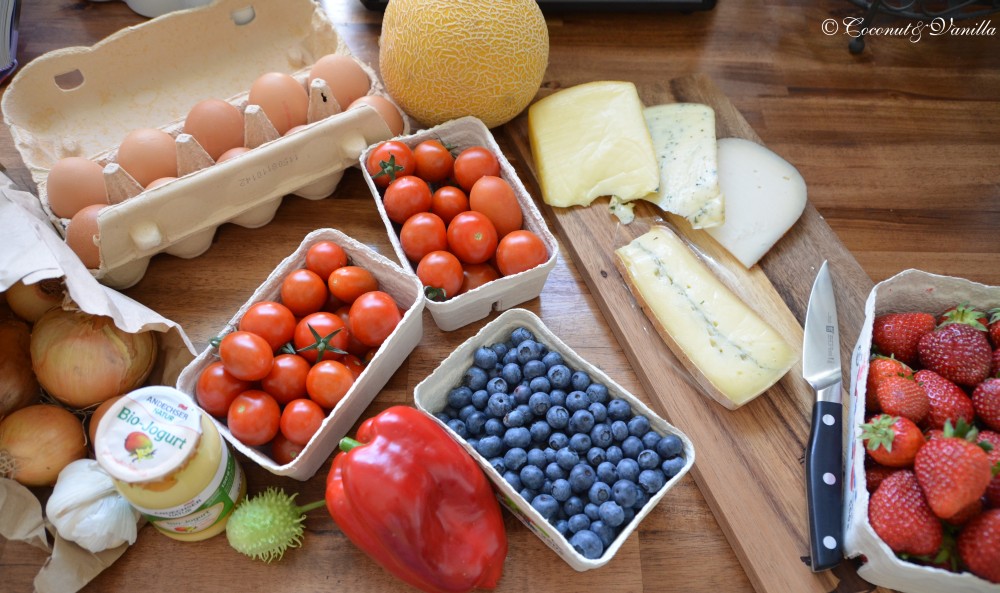 From the market (picture above): eggs, onions, garlic, tomatoes, blueberries, strawberries, melon, bell pepper, cheese and a funny cucumber (the spiky green thing at the bottom of the picture). The mango-vanilla-yogurt was a gift for my birthday from Mr. Widmann at the cheese stand :).
On the cheese plate you see my new knife, which I got for my birthday! A dream! With that knife it's easily possible to cut a tomato into ultra-thin slices!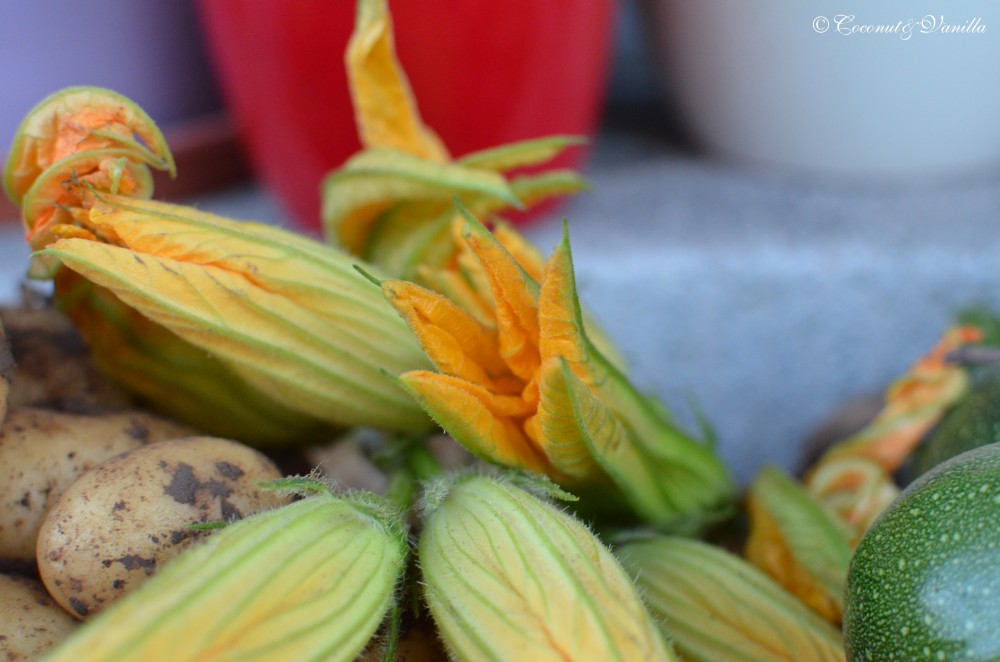 Our harvest:
Potatoes, zucchini, carrots, beetroot, yellow beets, basil, the first zebra tomatoes, zucchini- and squash flowers and the last sugar snap peas (we removed the plants, since they withered unfortunately). There and where the potatoes grew we sowed lettuce, lamb's lettuce and Swiss chard.