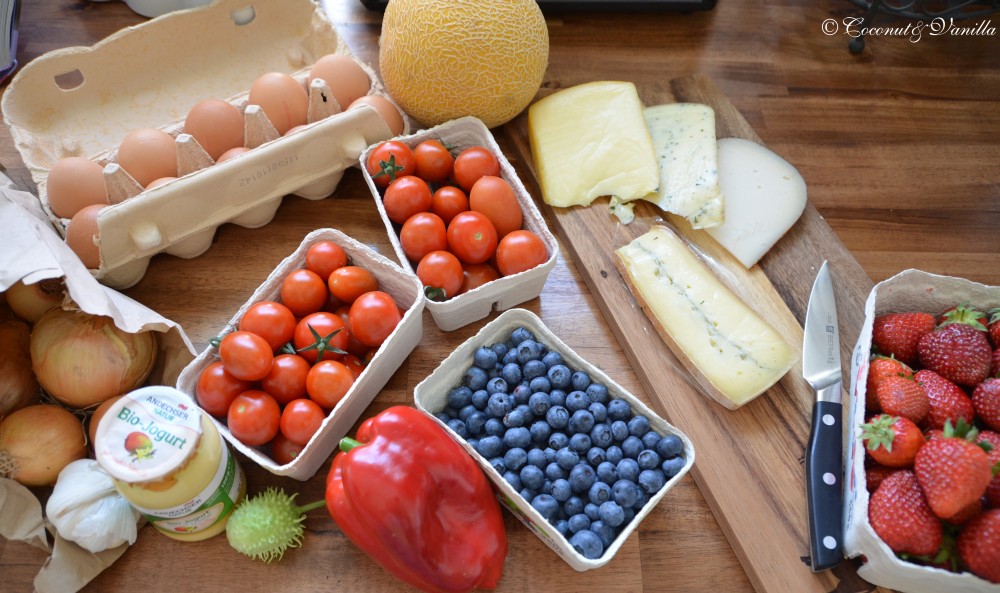 Vom Markt diesmal: Eier, Tomaten, Zwiebeln, Knoblauch, Paprika, Heidelbeeren, Melone, Erdbeeren, Käse und eine echt witzige Gurke (das kleine stachelige im Bild vorne). Der Mango-Vanille-Joghurt war ein Geschenk von Hr. Widmann zum Geburtstag :).
Auf dem Käsebrett liegt übrigens mein neues Messer, das ich zum Geburtstag geschenkt bekommen habe! Ein Traum sag ich Euch! Tomaten hauchdünn (!) schneiden ist damit problemlos möglich.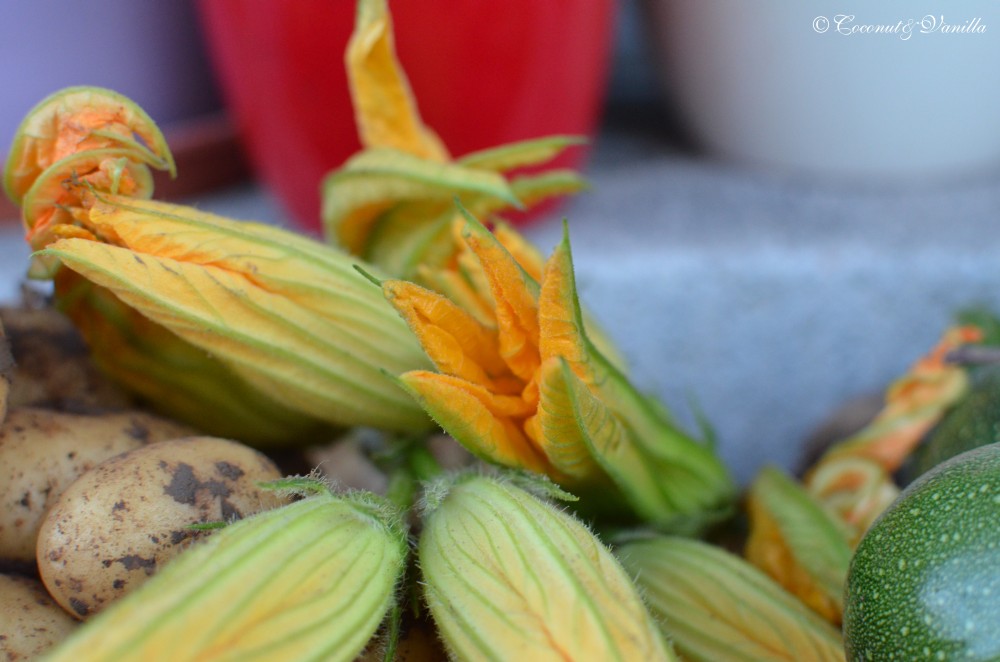 Unsere Ernte:
Kartoffeln, Zucchini, Möhren, Rote Bete, Gelbe Bete, Basilikum, die ersten Zebratomaten, Zucchini-und Kürbisblüten, die letzten Zuckerschoten (die Pflanzen haben wir jetzt raus, sind leider eingegangen). Dort und an die Stelle der Kartoffeln haben wir nun Schnitt- und Feldsalat und Mangold angesät.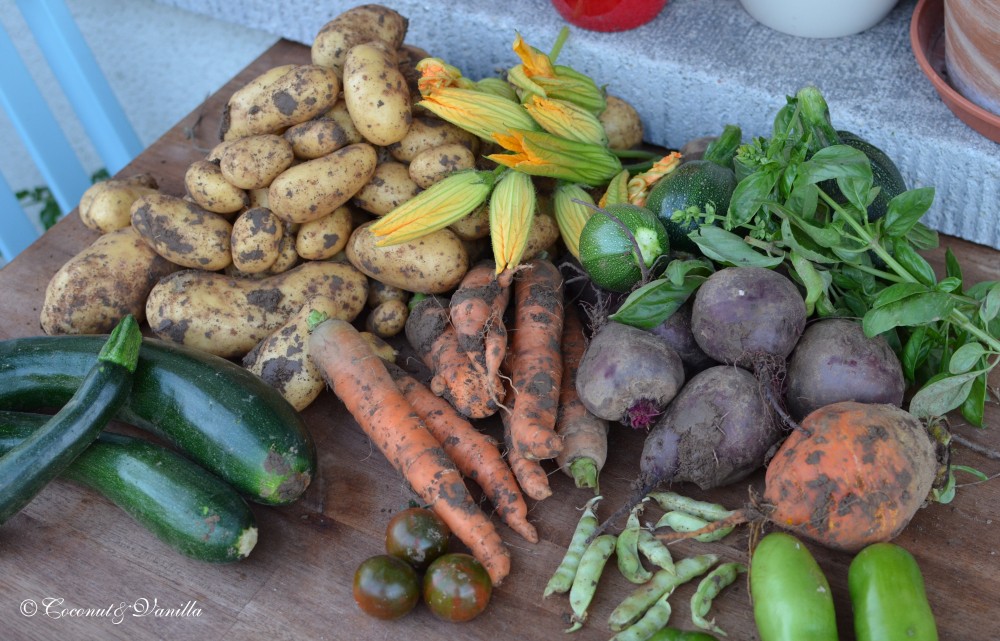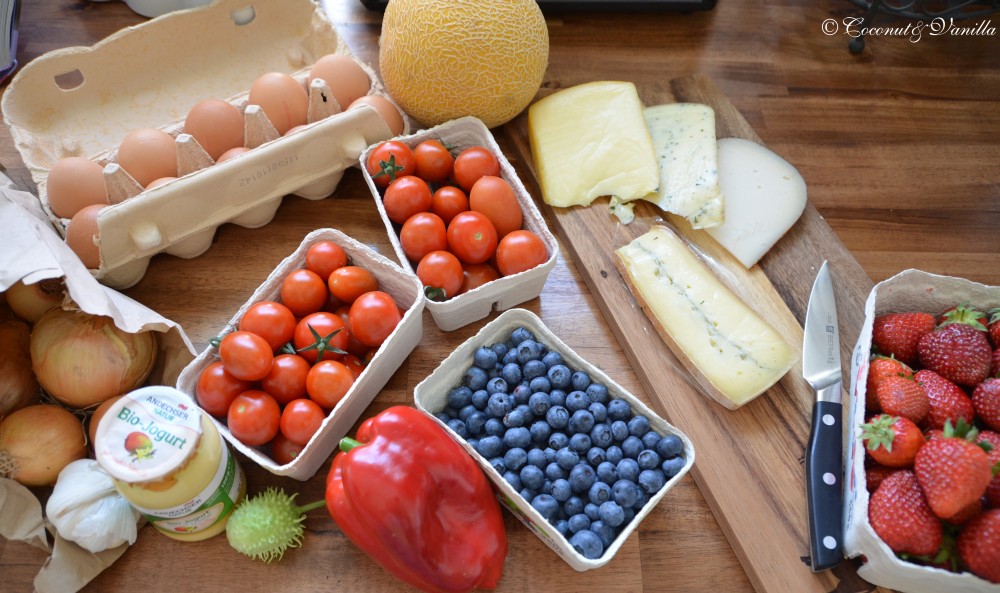 From the market (picture above): eggs, onions, garlic, tomatoes, blueberries, strawberries, melon, bell pepper, cheese and a funny cucumber (the spiky green thing at the bottom of the picture). The mango-vanilla-yogurt was a gift for my birthday from Mr. Widmann at the cheese stand :).
On the cheese plate you see my new knife, which I got for my birthday! A dream! With that knife it's easily possible to cut a tomato into ultra-thin slices!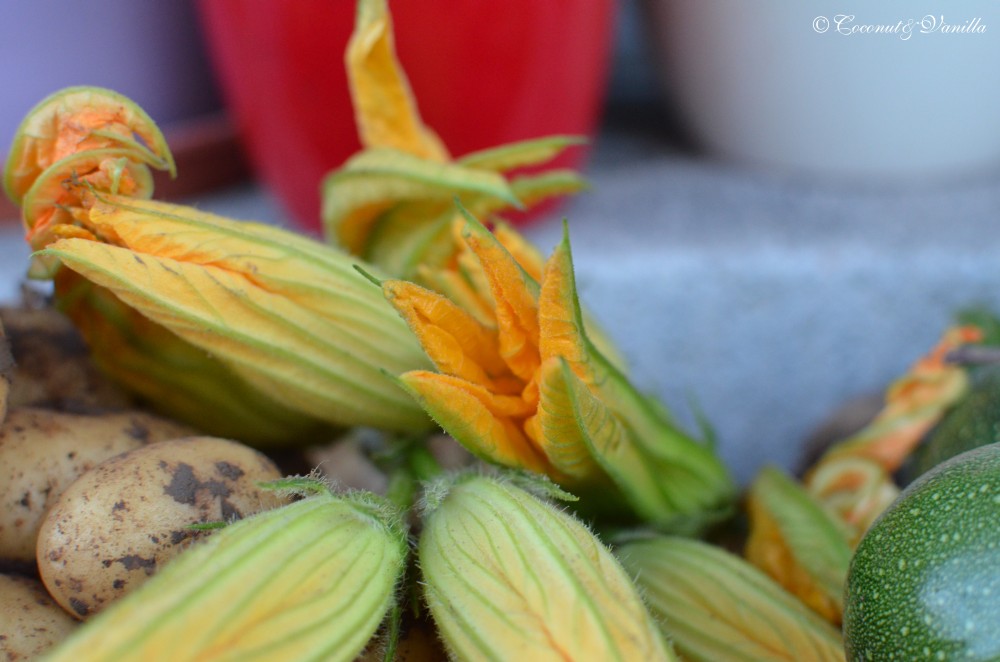 Our harvest:
Potatoes, zucchini, carrots, beetroot, yellow beets, basil, the first zebra tomatoes, zucchini- and squash flowers and the last sugar snap peas (we removed the plants, since they withered unfortunately). There and where the potatoes grew we sowed lettuce, lamb's lettuce and Swiss chard.