Saturday, 23rd June 2012
Today I also show you what we harvested from our field yesterday. We were happy to harvest already lettuce, spinach and beetroots in the last weeks. Now our first zucchini, sugar snaps and carrots are ripe, too. We planted a home-grown zucchini, that looked like it would die every minute. But now it's growing super fast and provides us with these beautiful ball zucchinis.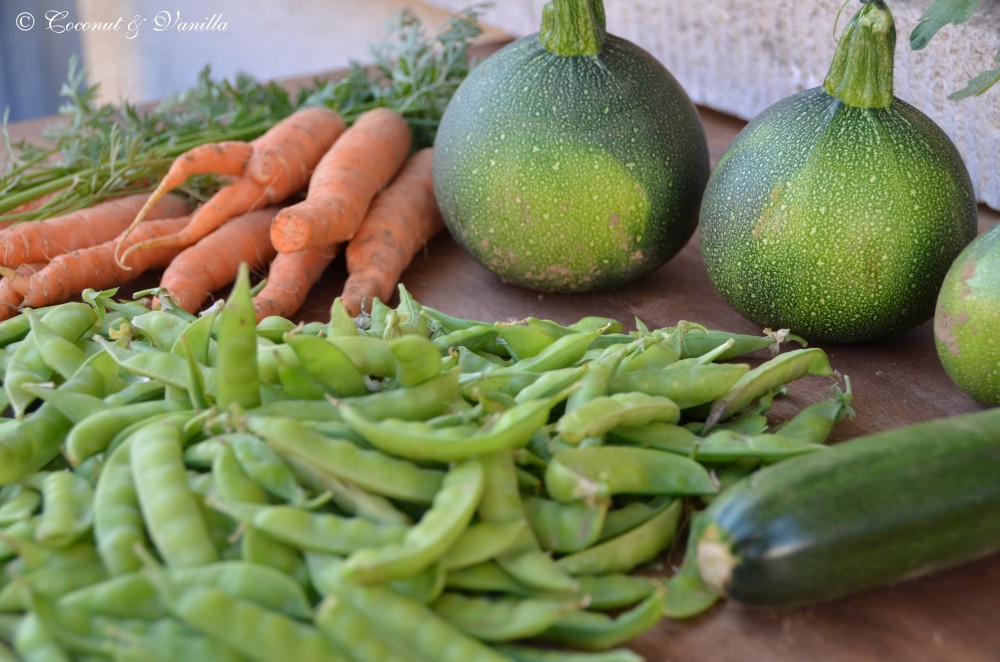 We pulled this couple locked in embrace out of the soil: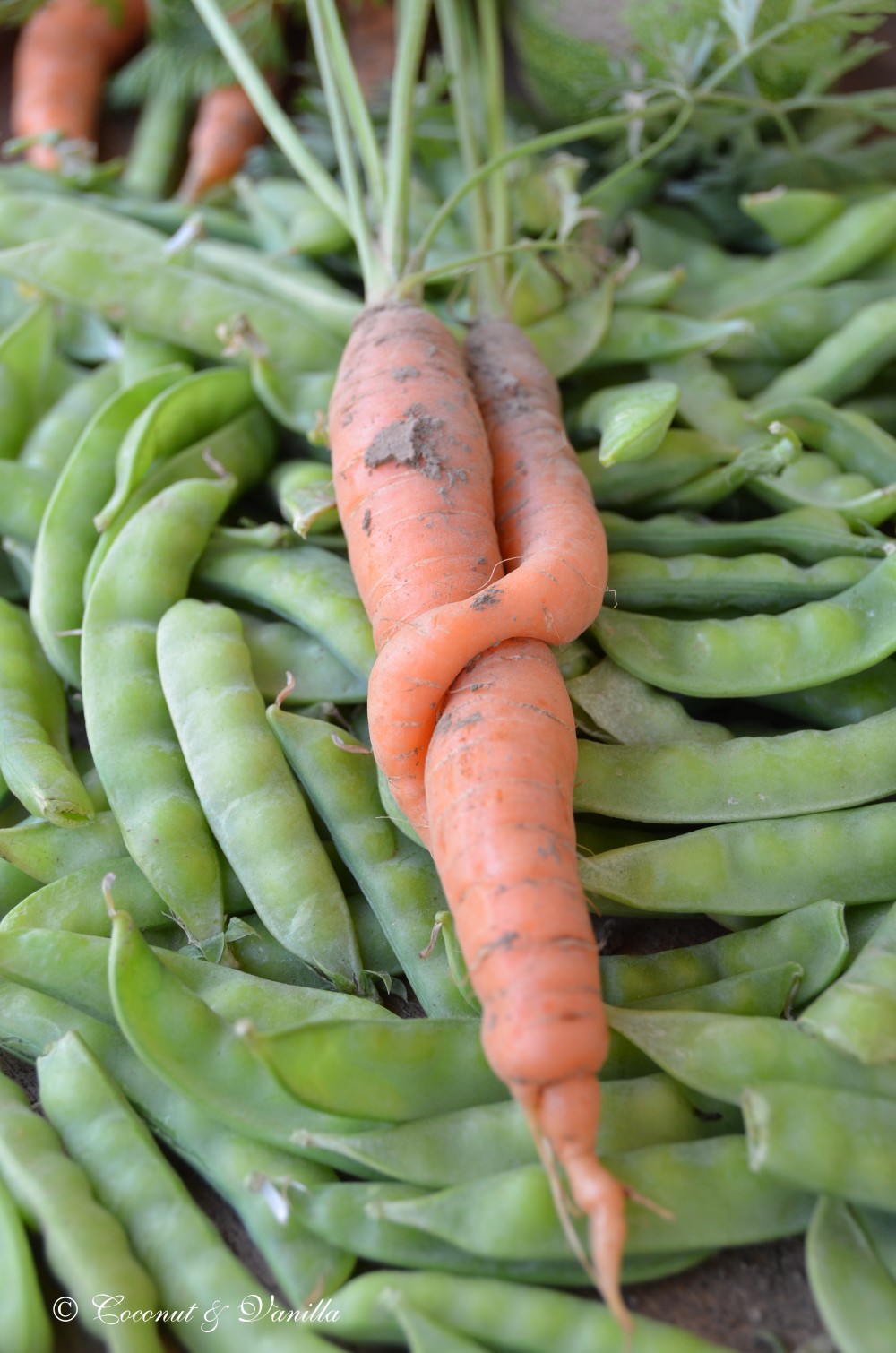 Arent't they heart-delightfully?
Today we bought at the market: organic chicken, eggs, strawberries, cherries, cucumbers, tomatoes, russet potatoes, organic limes and oranges, green beans and cheese (including a mango-cheese with a shredded coconut rind)