Heute zeige ich Euch mal was wir inzwischen schon von unserem Feld ernten. Wir haben in den letzten Wochen bereits Salat, Spinat und Rote Bete ernten können. Jetzt sind auch die ersten Zucchini, Zuckerschoten und Möhren reif. Wir hatten eine total krüpplige selbstgezogene Zucchini eingepflanzt, die inzwischen wuchert und an der diese wunderschönen runden Zucchini wachsen.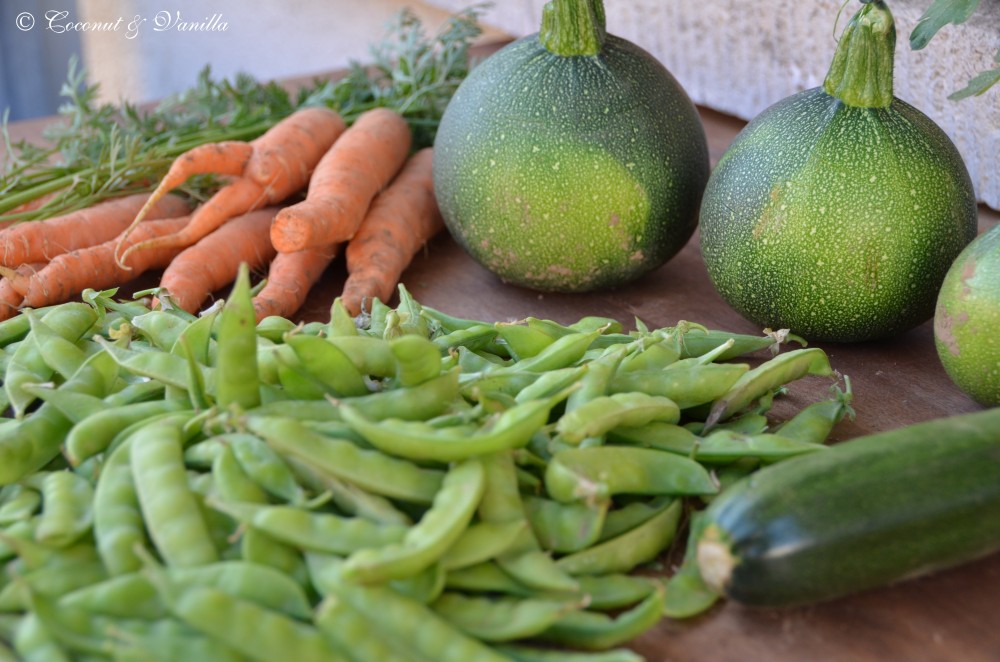 Dieses eng umschlungene Liebespaar haben wir aus der Erde gezogen: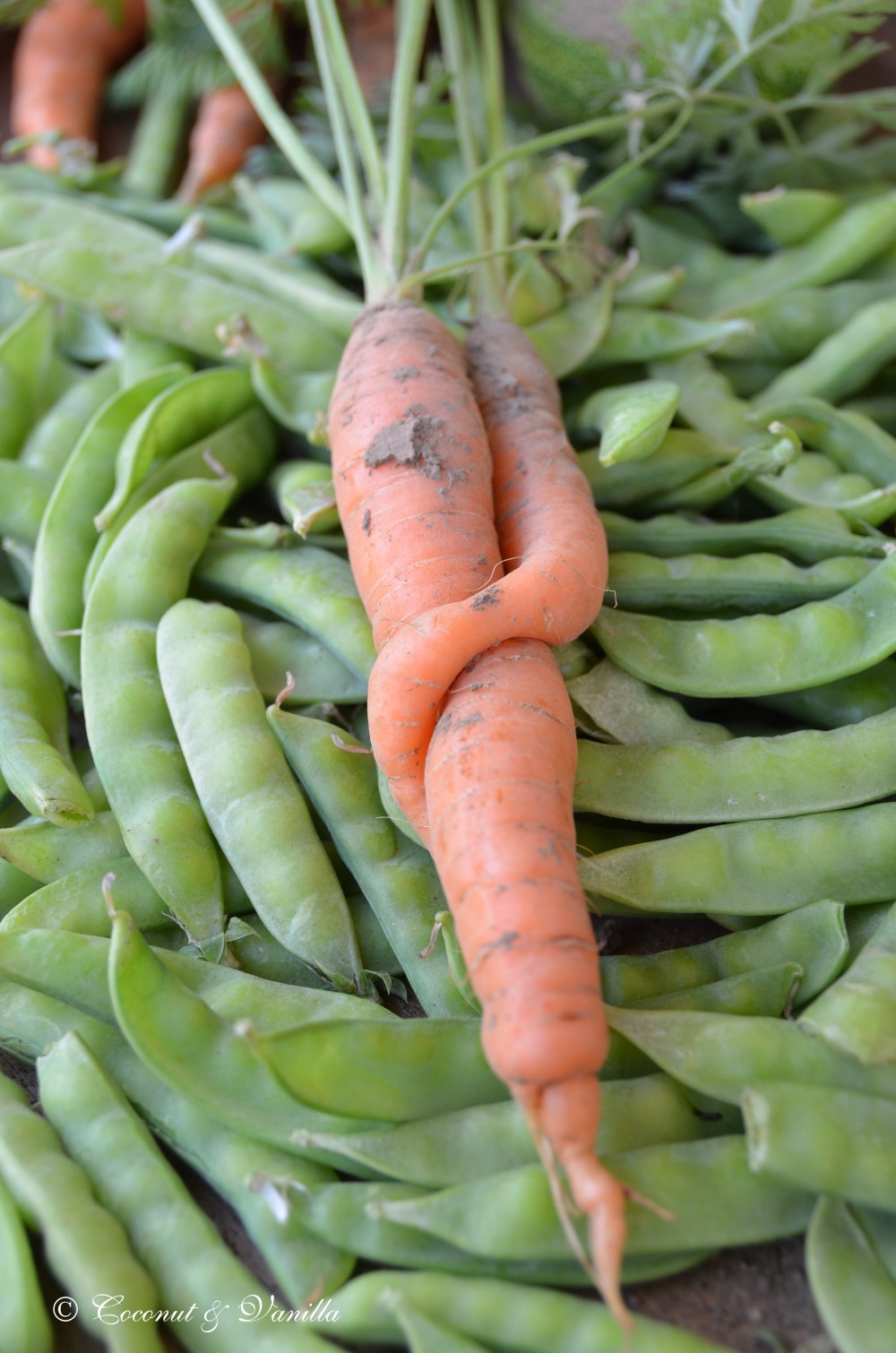 Sind die nicht herzallerliebst?
Gekauft haben wir heute auf dem Markt: ein Bio-Hühnchen, Eier, Erdbeeren, Kirschen, Bio-Orangen und -Limetten, Bohnen, Tomaten , Gurken, mehlige Kartoffeln und Käse (darunter ein Mangokäse mit Kokosraspelrand).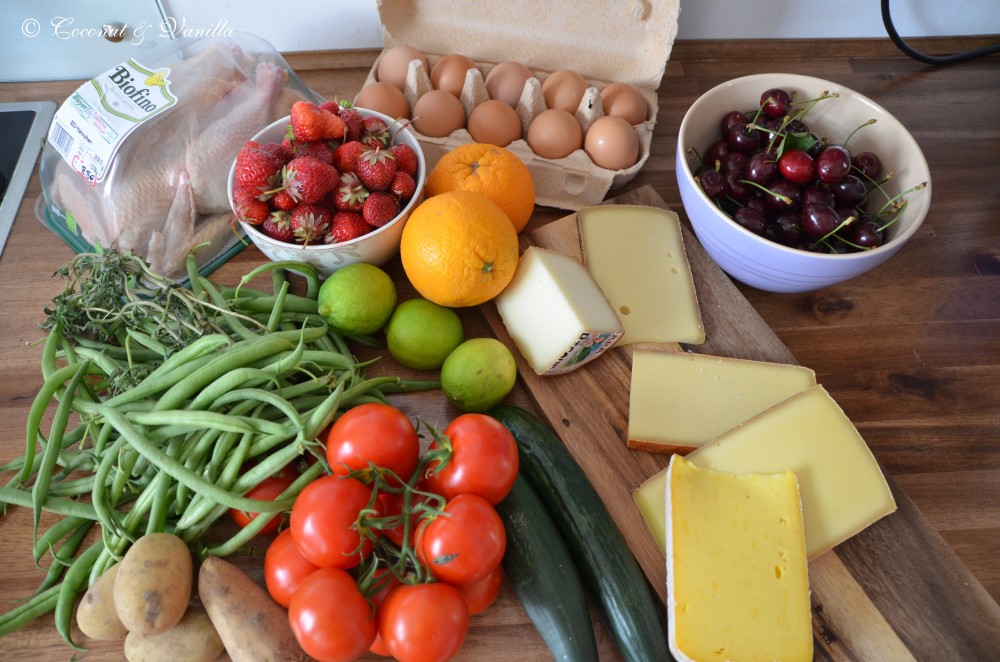 Today I also show you what we harvested from our field yesterday. We were happy to harvest already lettuce, spinach and beetroots in the last weeks. Now our first zucchini, sugar snaps and carrots are ripe, too. We planted a home-grown zucchini, that looked like it would die every minute. But now it's growing super fast and provides us with these beautiful ball zucchinis.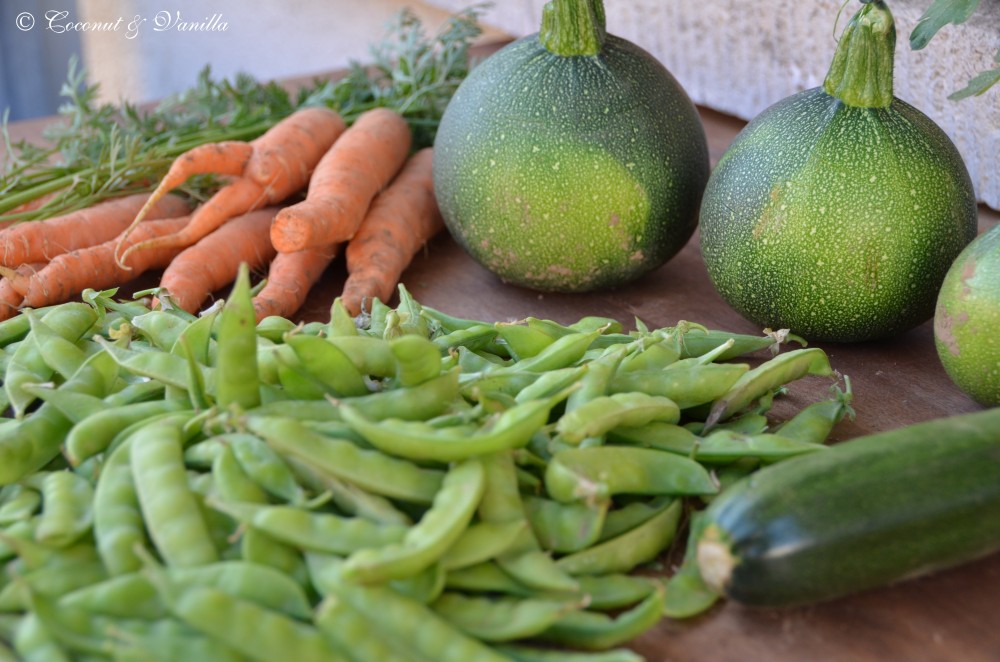 We pulled this couple locked in embrace out of the soil: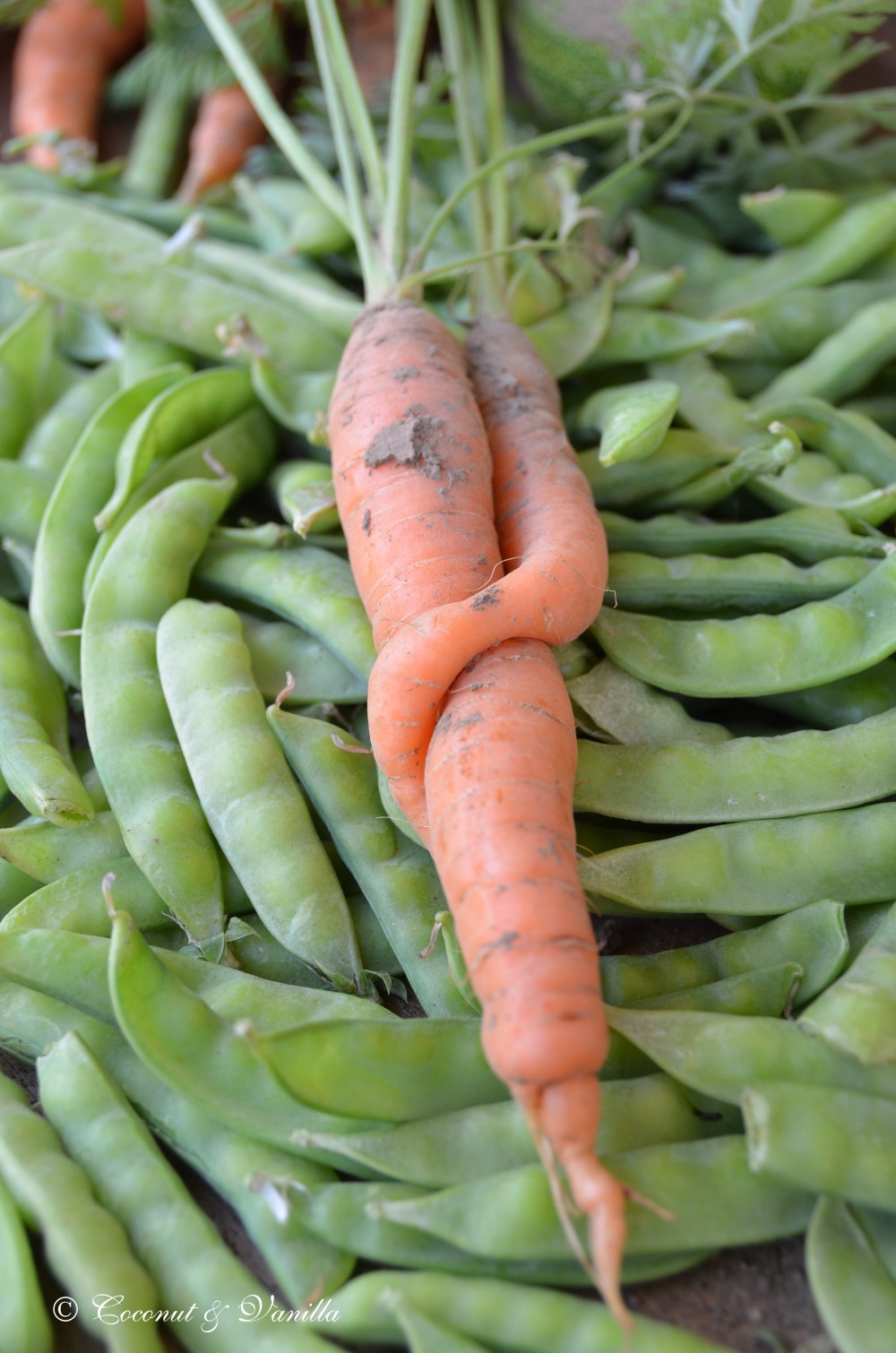 Arent't they heart-delightfully?
Today we bought at the market: organic chicken, eggs, strawberries, cherries, cucumbers, tomatoes, russet potatoes, organic limes and oranges, green beans and cheese (including a mango-cheese with a shredded coconut rind)