Thursday, 17th June 2010
Since I was in Spain as a child ( to be more precise in Andalucía), I was craving for the arroz con leche I ate there. It has to be cold or be at room temperature and should be creamy or even slightly fluid. Not that mush you are getting here. Also it has to have this delightful taste of cinnamon.
I was looking for the recipe a very long time. Some day I was looking through Aran's blog and I found a recipe. A recipe, which called for 50g rice per 1 l milk! I was a bit irritated, but after all Aran is Basque and so I trusted her, that she can produce real good spanisch arroz con leche. And I wasn't disappointed.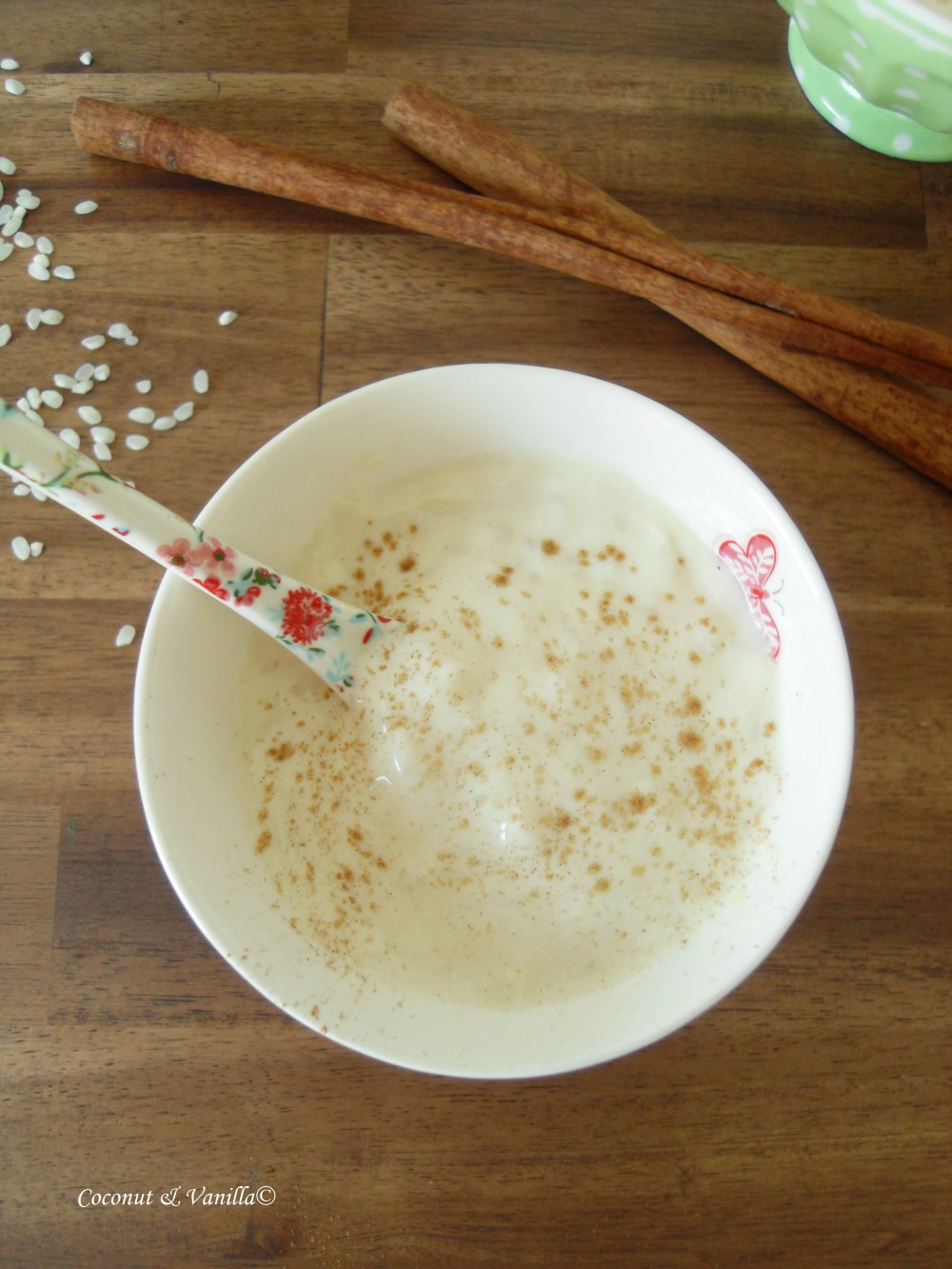 In english you would say rice pudding, in german "Milchreis". But you can't compare those with arroz con leche. So arroz con leche is arroz con leche. It's just different. But better in any way. MUCH better. So give it a try and don't let yourself put off by the hour you have to invest!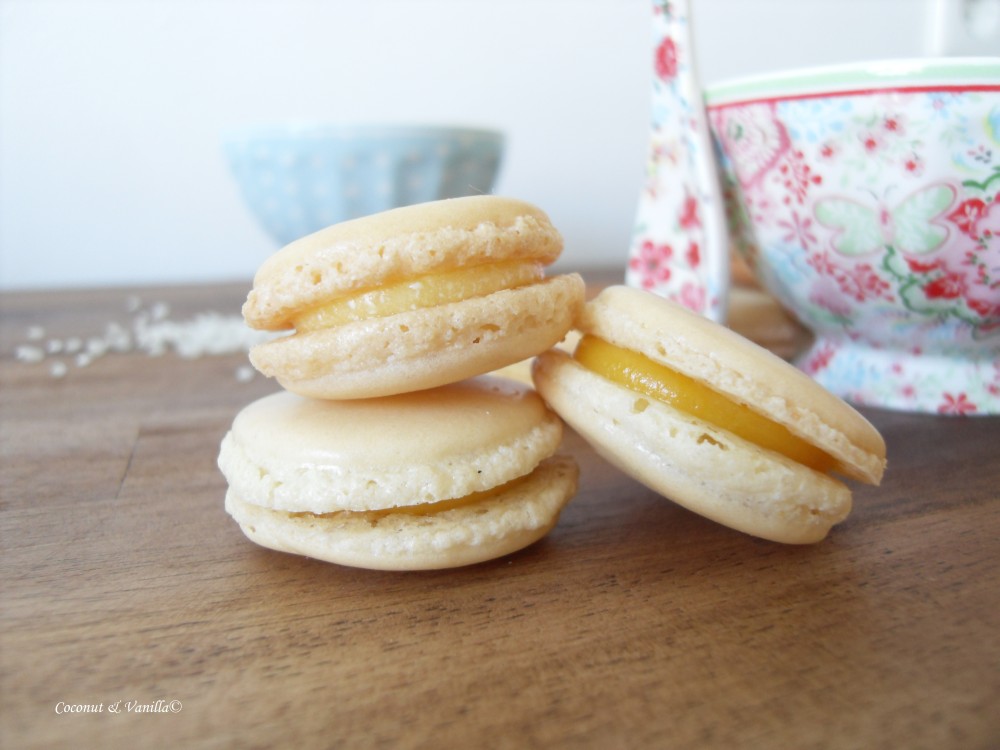 As you see in the pictures I also made some macarons. I had so much leftover egg whites and the only thing I know to do with them is macarons. So I made a doubled batch (maybe not the best idea) and made two different fillings. One was a white chocolate-peach-ganache, the other one was lemon curd. Both are very refreshing in the summer heat, as a snack in between. If you have summer heat in your area. Ours is just gone – 15 °C – that's no fun!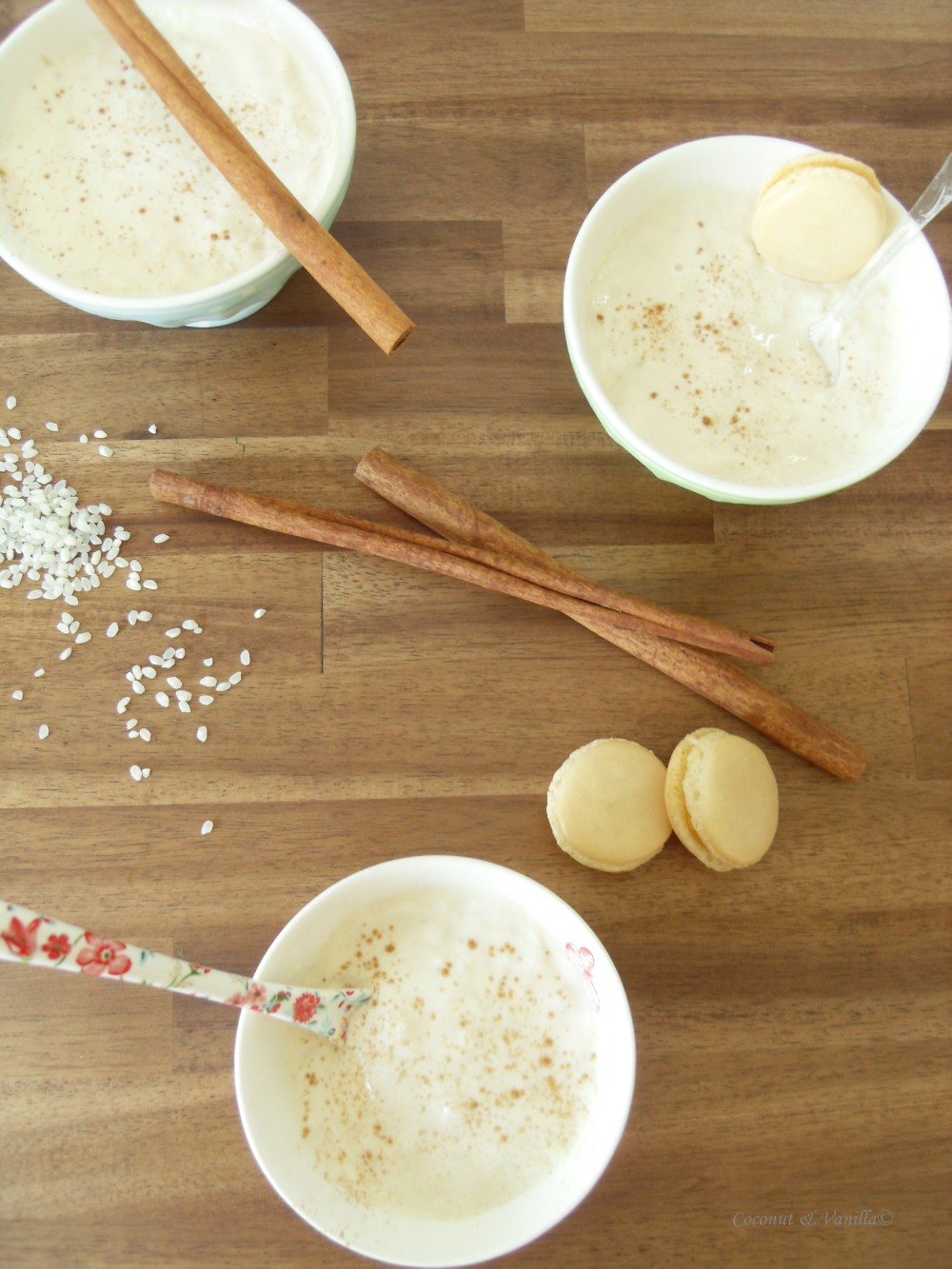 Arroz Con Leche
yield: 4 small desserts
Ingredients:
1 l whole milk
1 cinnamon stick
a pinch of sea salt
50 g sugar
50 g rice for arroz con leche/rice pudding or for risotto
Combine milk and salt in a saucepan. Add the cinnamon stick and bring to a low simmer. The lower the better. Add the rice and sugar. It has to cook for about an hour or a bit longer, stirring every couple of minutes.
The colour will turn a little bit into caramel and a skin will be forming on the milk. It's alright, you will be stirring it into the milk again.
First there will be a lot of milk in your saucepan, but time after time the rice will adsorb a lot. Some milk will be left with your arroz con leche, that's ok, it has to be like that. You don't want to have pudding or mash!
Fill it in bowls, cover the surface with plastic wrap (yes, directly on the surface, not over the bowl) and refrigerate. Though, if you like the skin on the milk, omit the plastic wrap. But personally I dislike it a lot ;).
Before eating, sprinkle with cinnamon. Enjoy!