Dienstag, 23. Februar 2010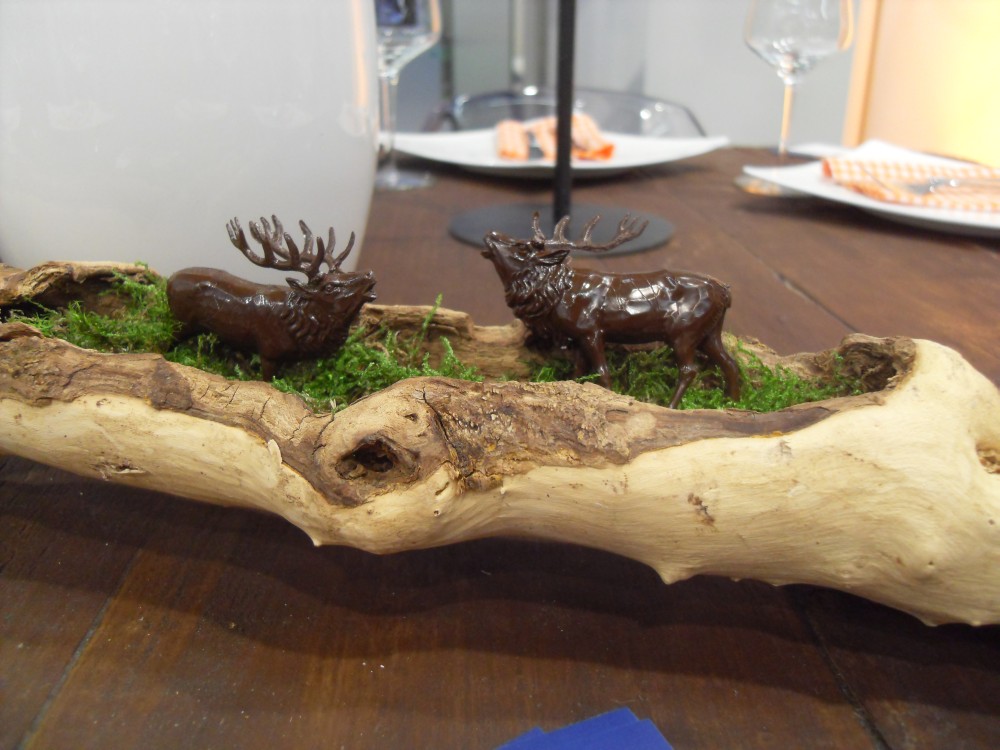 Last week I told you, that I will visit the Biofach in Nürnberg. On Thursday the day came… I went there with my mother and we walked a marathon there… in about 5 hours. Exhausting!
It was very interesting to see all the new innovations and to talk to some people about them. So on the one hand it was technical interesting and on the other hand it was personally interesting, as a food lover ;-).
There are at least 10 halls at the Biofach with exhibitors. Though we were ready after the big two important ones with food and drinks predominantly for Germany.
I do not understand how anyone could buy there something to eat or to drink, as you can taste different food and drinks everywhere. After half the time we couldn't see anymore chocolate, it was just too much of it.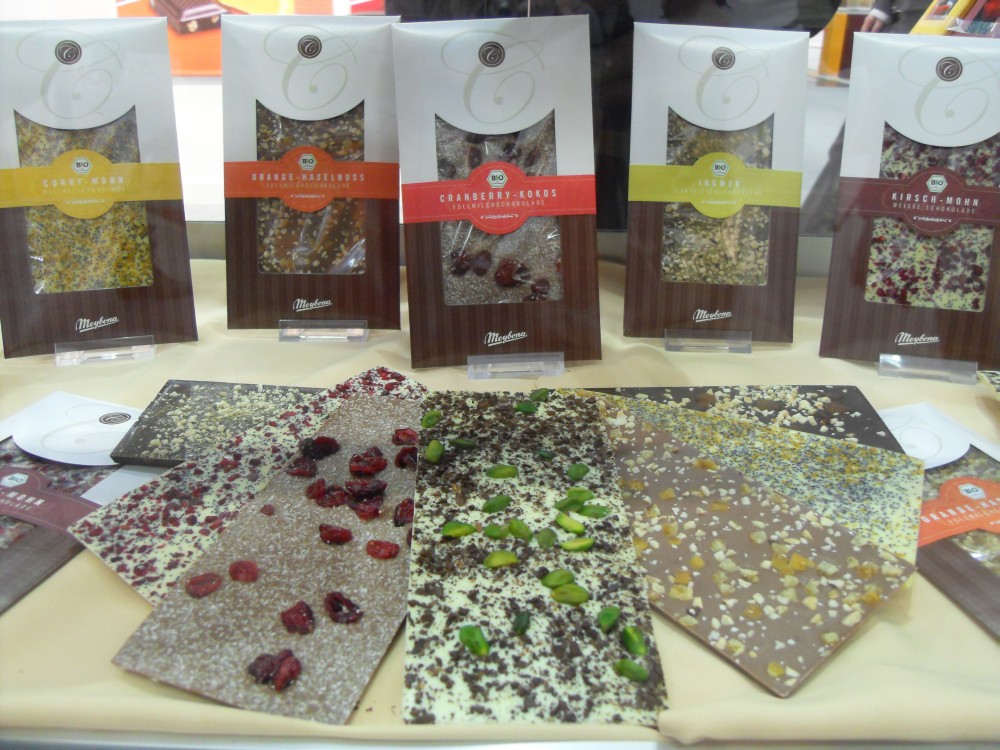 We tasted very very good cookies from
Sommer & Co
. They tasted all very good, but the best were some with tigernuts (Erdmandeln). They were so mellow, crispy and light. Unfortunately the internet site does not have them online, like so many others. And unfortunately I didn't found the most cookies at sale.
I saw fantastic pasta. Just BIG! Have to get them from Alb Gold, next time we drive near the production.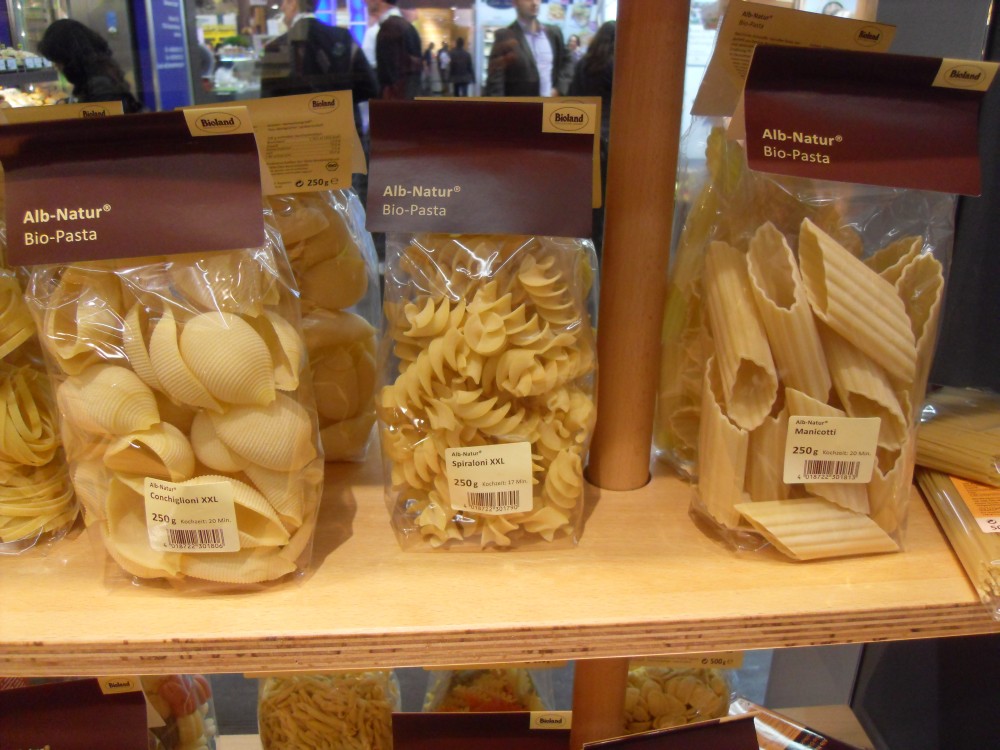 They exhibit also very funny kids pasta: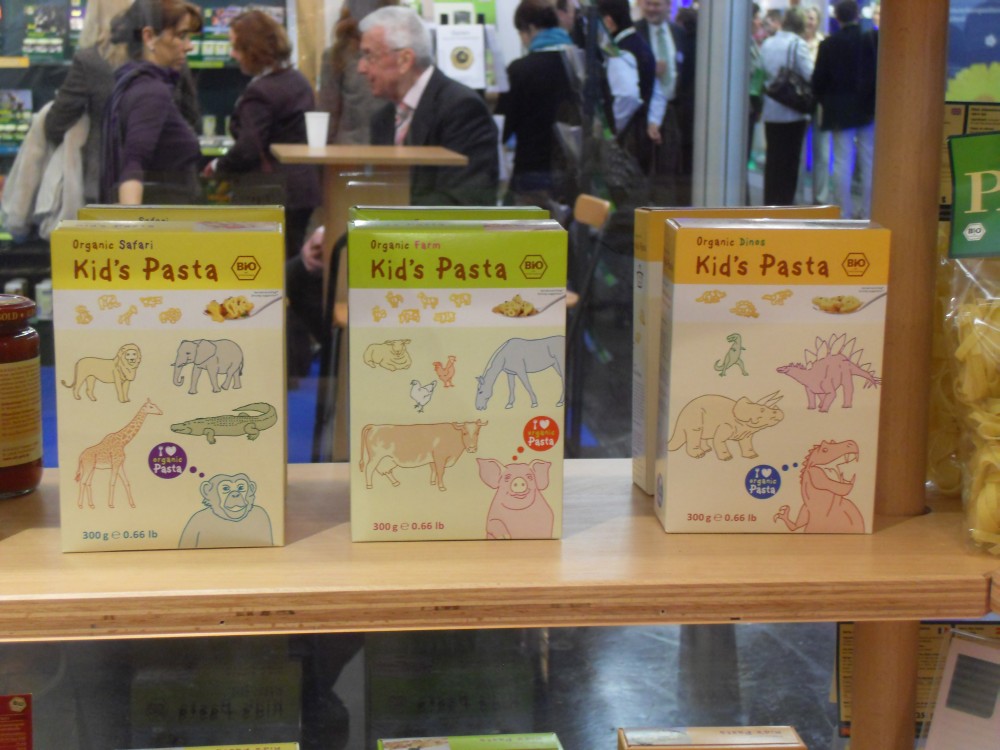 Very delicious were freeze-dried fruits (strawberries and rasberries), that were covered with very fine chocolate. They are produced from an austrian company, which I can't remember the name. But I have never seen them in Germany before…
Another delicious lactose-free drink – which we will presumably never get in Germany – was a hazelnut milk from a spain company. I would like to try some dessert, like arroz con leche, with hazelnut milk.
Further we tasted very good tea, a delicious muesli with Chai taste from Bolsener Mühle, which will just hit the market the next time (I will definitely buy it, if I get it – it was sooooo good), very good fine sparkling mineral water, with a hint of elderberry or red currants from Neumarkter Lammsbräu, who by the way makes a very good beer. We tasted spritzer (Weinschorle) in small bottles, already mixed. Yum. It's called 8° and an innovation of students from Heilbronn.
Can't remember all the foods and drinks on the fair, but as I remember, everything was good or at least very good. Sadly I forgot to take pictures of everything, but it were just too much impressions. I couldn't cope with that and take pictures every 3 metres. And sometime we were just going through the rows, marking off our targets.
Hope I could get you some impressions of the largest organic fair (at least in Europe). Don't take this as a commercial for some special products. There a lot more delicious things I know. Just take it as a hint what could come next or what is hiding in some wholefood supermarkets and what you can explore.