[:de]
"Die vegane Industrie produziert genauso falsch wie das Fleischsystem."
"Wir können nicht alle zu Ernährungsexperten werden. Die Lösung aber ist ganz einfach. Denn die simpelsten Wahrheiten sind immer noch die besten: Kochen Sie selber und mit natürlichen Zutaten. Kaufen Sie saisonal und regional. Und essen Sie nur ab und zu ein Stückchen Fleisch – aus artgerechter Tierhaltung!" My words.
Ein Park voller Ackerfurchen soll Fluglärm bekämpfen.
32 Stunden sind genug! " Die effizientesten Mitarbeiter sind schon jetzt Mütter in Teilzeit, weil sie sich schlicht aus Zeitmangel die Hälfte der Flurgespräche sparen."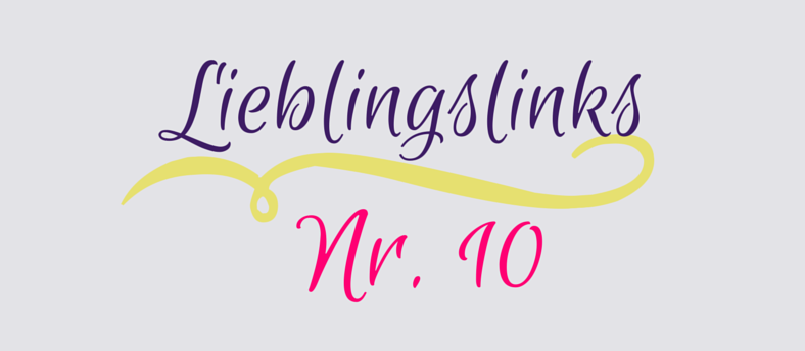 Gruselig! Ein Vater meldet sich bei seiner Tochter via Twitter. Er war nie für sie da.
Dinge die man hier gar nicht so mitbekommt: "Vor einem halben Jahr verschwanden in Mexiko 43 Studenten. Ein bis heute ungeklärtes Verbrechen, in das die Drogenmafia, Polizisten und Politiker verwickelt sind." 
Zucchinischwemme? Tortillawraps aus Zucchini sind eine tolle Abhilfe!
Ein tolles Interview mit Stevan Paul über Foodblogs in Deutschland.
Außerdem hat Stevan gerade ein kulinarisches Märchenbuch geschrieben! Das klingt so magisch schön! Schaut mal in den Trailer rein:

Ein Schneckenzüchter in Polen. Da würde ich auch gerne mal zu Besuch sein!
Streetfoodfestivals müssen nicht immer gut sein, z.B. in Regensburg. Ich habe Tränen gelacht.
Ich bin im Leserausch. Wer Lesefutter braucht dem empfehle ich Tausend strahlende Sonnen von Khaled Hosseini. Die Geschichte spielt in Afganistan, zumeist in der Zeit der Taliban. Man weiß viel zu wenig über das Leben dort und wie unvorstellbar schlimm es war.
Eine ehemaliger Soldat, der als Presseoffizier in Afghanistan stationiert war, im Interview. Sein Weg von der Überzeugung zu Zweifeln und Verzweifeln am Handeln der Bundeswehr.
Wie weit kommt man in den Norden. Und wie wunderschön blauleuchtendes Eis ist.
Das ewige Lügenmärchen über das Verzehren von leichten Speisen im Sommer und der "Wassermelonendiät".
[:en]
The lovely links are only available in German, although some of the linked texts are in English.
But as you might noticed peaches and nectarines are in season! Perfect to try some of these recipes!
[:zh]
[:]