Wir haben gestern mal wieder sehr viel geerntet. Das sind die letzten Bohnen, Zucchini, Kürbisse und Pastinaken (wir hatten noch mehr Pastinaken und Kürbisse, aber das hätte nicht alles auf's Bild gepasst).
Außerdem Mangold, runde Möhren, rote Beete, Paprika und Tomaten. Wir haben noch richtig viele Tomaten dranhängen, ich hoffe die werden noch was. Der Mangold wuchert und der Spinat wird auch noch. Bei Brokkoli und insbesondere Rosenkohl habe ich große Zweifel, aber einen Versuch war es wert.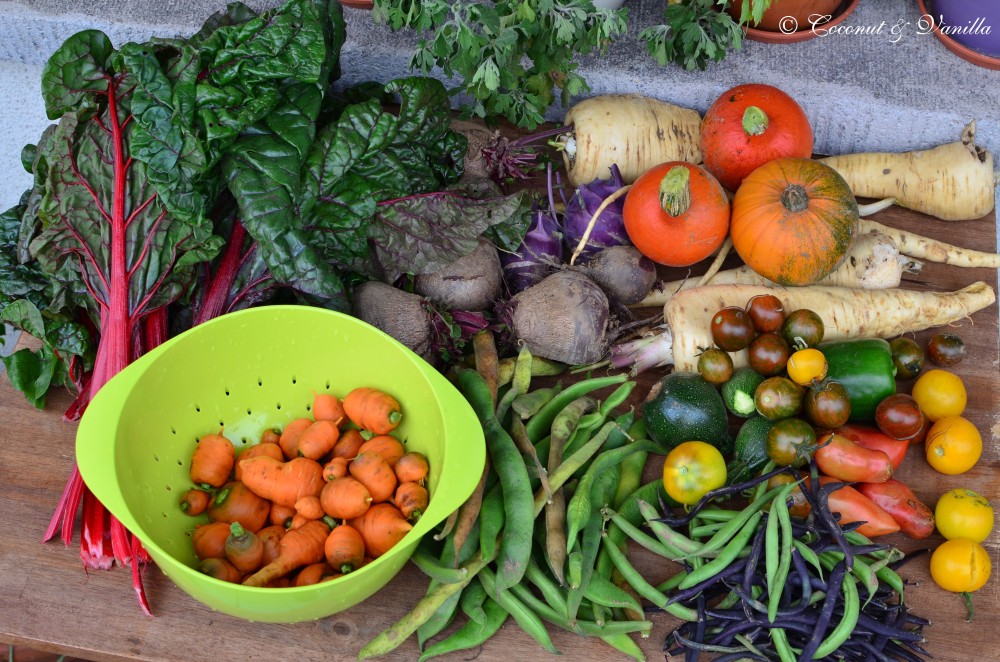 Da wir so viel vom Feld mitgebracht hatten, viel unser Einkauf klein aus.
Die ersten Quitten!, Zwiebeln, Eier, Starterjoghurt, Käse, Weintrauben, sowie Schinken, Bacon und eine Art Cabanossi. Die Wurst haben wir zum ersten Mal von einem Metzgersstand auf dem Markt, alles vom Schwäbisch-Hällischen Landschwein. Cabanossi und Schinken haben uns sehr gut gemundet, wir testen weiter!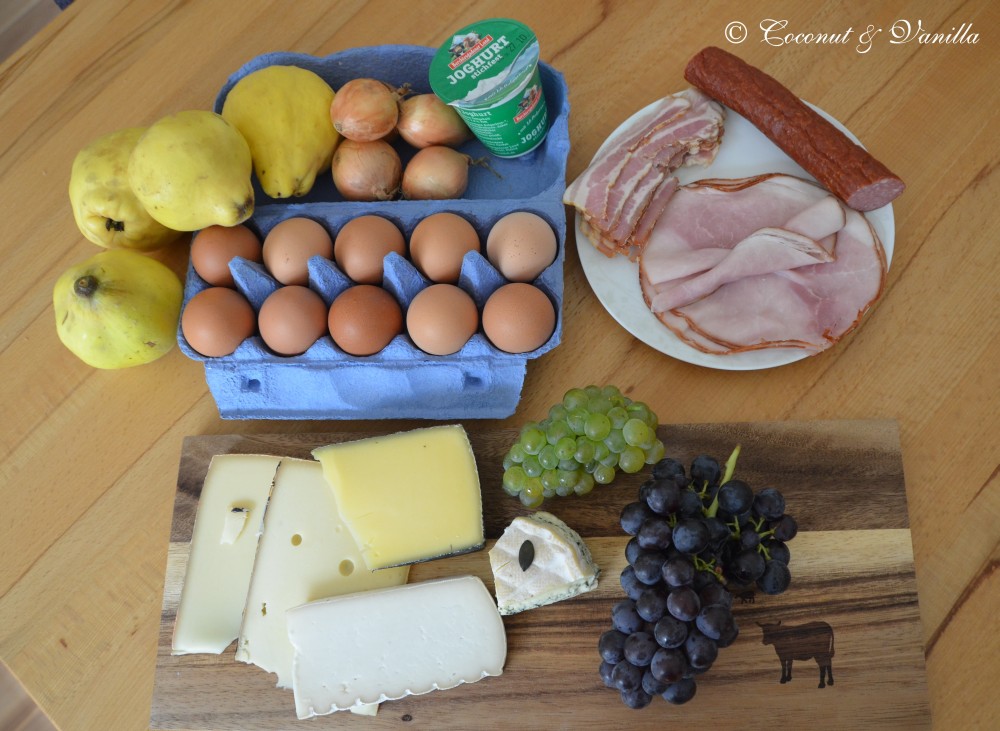 We harvested a lot yesterday. These are the last beans, zucchini, squash and parsnips (we had much more parsnips and squashes, but they wouldn't have fit in the picture).
Moreover, chard, carrots, beetroot, bell pepper and tomatoes. We still have a lot of tomatoes on the field, I hope they will make it. The chard is growing and growing and the spinach will be ready soon. I have my doubts concerning the broccoli and the sprouts, but it was worth a try.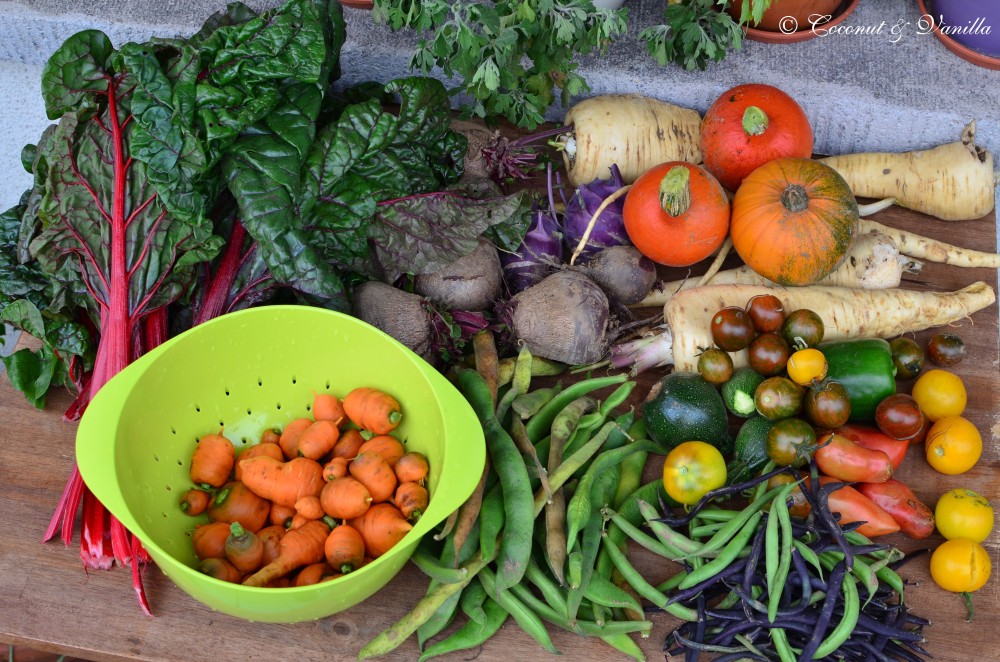 As we brought a lot of vegetables from the field, we didn't bought a lot on the market.
The first quinces!, onions, eggs, yogurt, cheese, grapes, as well as some cooked ham, bacon and a kind of cabanossi. We bought the sausages for the first time from a butcher at the market, everything from the domestic pig of Schwäbisch-Hall. We enjoyed the cabanossi and the cooked ham already and liked it a lot, but we keep on testing!