Heute gabs: Weißwein (2x Riesling), Eier, Kartoffeln, Gurke, Rucola, Bärlauch, Champignons, Käse und Bio-Zitronen.
Irgendwie hat mich heute kein Gemüse so richtig angemacht. Zeit, dass es wieder sommerliches Obst und Gemüse gibt!
Ein schönes Wochenende Euch!
Übrigens morgen gibts hier Cupcakes, die ersten die der Blog je gesehen hat!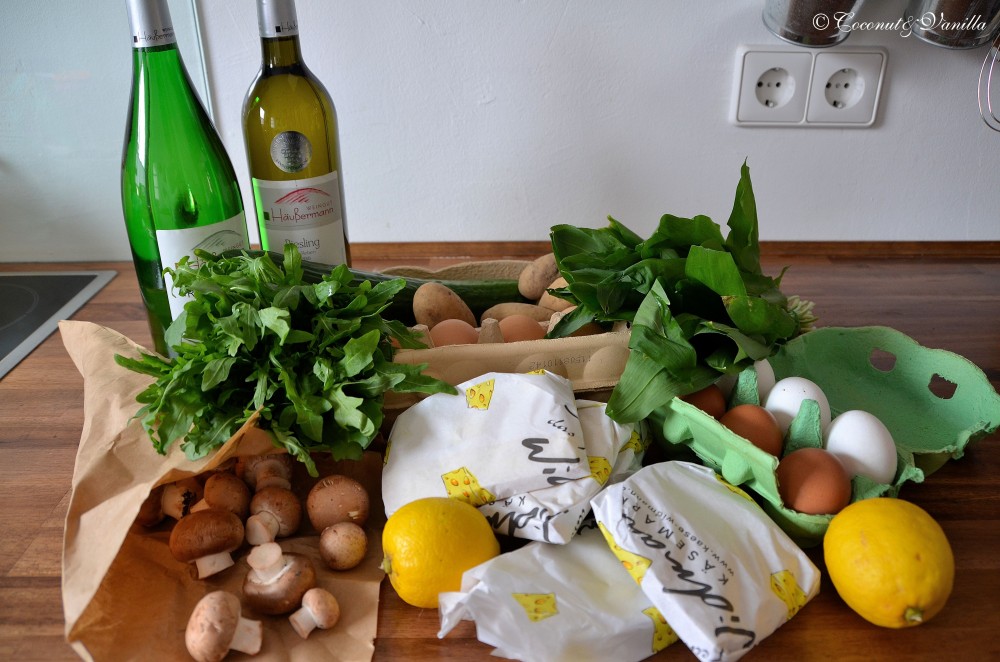 Today we bought: White wine (Riesling), eggs, potatoes, cheese, arugula, wild garlic, organic lemons, mushrooms and a cucumber.
Somehow almost no vegetable appealed to me. It's time for summer vegetables and fruits!
Have a nice weekend!
BTW, tomorrow you will see the first cupcakes on the blog here! Stay tuned.