Cooking and baking are my passions and from this passion the blog Coconut & Vanilla was formed. Back then I was looking for an English name for the blog, since I was only blogging in English.
For quite some time now I'm blogging bilingual. Coconut & Vanilla stands for one of my favourite desserts, the
Coconut Panna Cotta
. It's a classic of me, which I can eat at all times.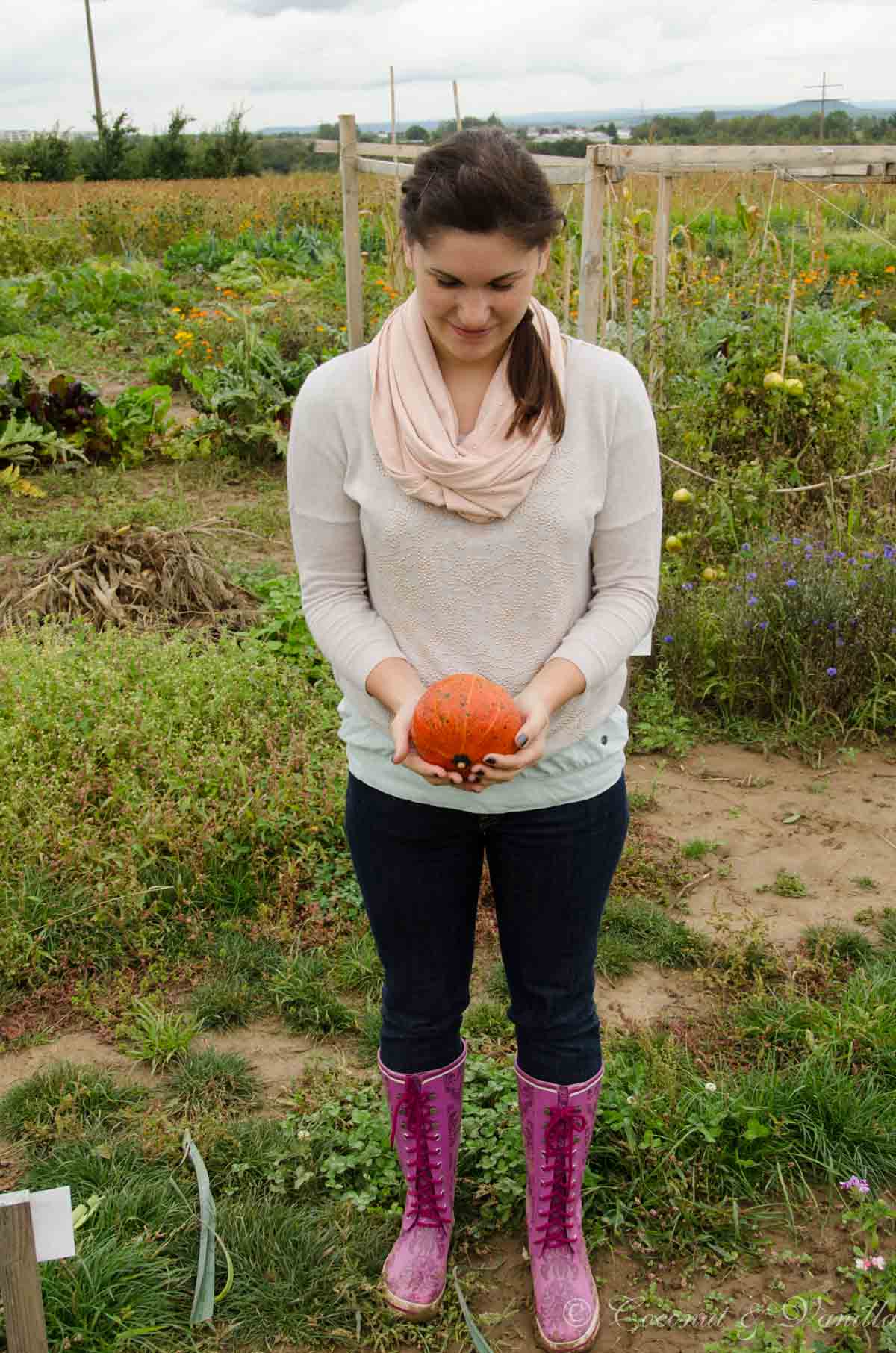 But as there are too many culinary seductions, I mostly try new things and so the classics are rarely to find on our table. But if it's a classic, it should be perfect. So I'm always on the hunt for the perfect recipe. I'm 100 % convinced of the recipes I blog. But sometimes it happens, that after some time I find another recipe, that is even better.
What is important to me: using local and seasonal food, to live ecoconscious and environmentally friendly, quitting additives, sustainability
Some facts about me:
1. My favourite dish by far are still franconian potatoe dumplings in every kind of way, als long as they are homemade!
2. You won't find any convenience and sachet food in our home. I'm not even seeing it anymore in the shelfs in the supermarket.
3. We buy seasonal and regional as far as possible. My favourite place is the market on Saturday. We eat meat only 1-2 times a week, as high quality is very important for us and we support our trusted butcher.
4. Vegetarian meals are highly underestimated and doesn't need to be jazzed up with vegetarian meat substitutes, about which I don't care at all.
5. I prefer drinking semi-dry white wine (if I drink wine). Sometimes also medium sweet. Best from Germany: Franconia, Baden, Moselle, Rhine-Hessen
6. I do not like at all: marzipan, cauliflower, coffee, raisins, celery
7. It could be all year summer for me!
8. I can't say no to: strawberries, cheese, sourdough bread, peas, mint, liverwurst, quinces, gnocchi and pasta in all shapes, basil, prosciutto
9. I am a tea drinker.
10. I don't understand the hype about macarons.
11.
Here
I cooked with the fellow blogger Chef Hansen.
13. I dream of a large fruit and vegetable garden.
14. My passion for food even expressed in my choice of course of study. I'm now an Dipl. Ing. of Food Technology.
15. My dream will be standing in the bakery myself and offering my delicacies for sale in a small shop.
Until then I record my culinary adventures in my blog. Sweet, salty, hearty, light, where I cook, with what I cook and what kind of cookbooks I like, that and more you get to know here.
Since September 2011 I'm working with a Nikon D5100 and a Nikkor 35 mm 1: 1,8 lens, before that I used a Sigma 18-250 mm 1:3,5-6,3 lens. Before that, all my photos were shot with a point -and-shoot.
All images and content are copyright of me and cannot used without my permission. If you would like to feature some of my images in your blog or site, please contact me first. If you blog my recipes (if not stated otherwise) just link me as a act of courtesy.