Thursday, 22nd January 2015
Marisa writes about this recipe that you want to put these onions on everything as soon as you have them in you pantry. And she is totally right! Caramelized red onions are the best, anyway. And if they are available anytime then, well. I already discovered a lot of great possibilites to use the relish and I will soon introduce you to more over-the-moon homemade pantry-staples, which you should always have at home, especially in summer!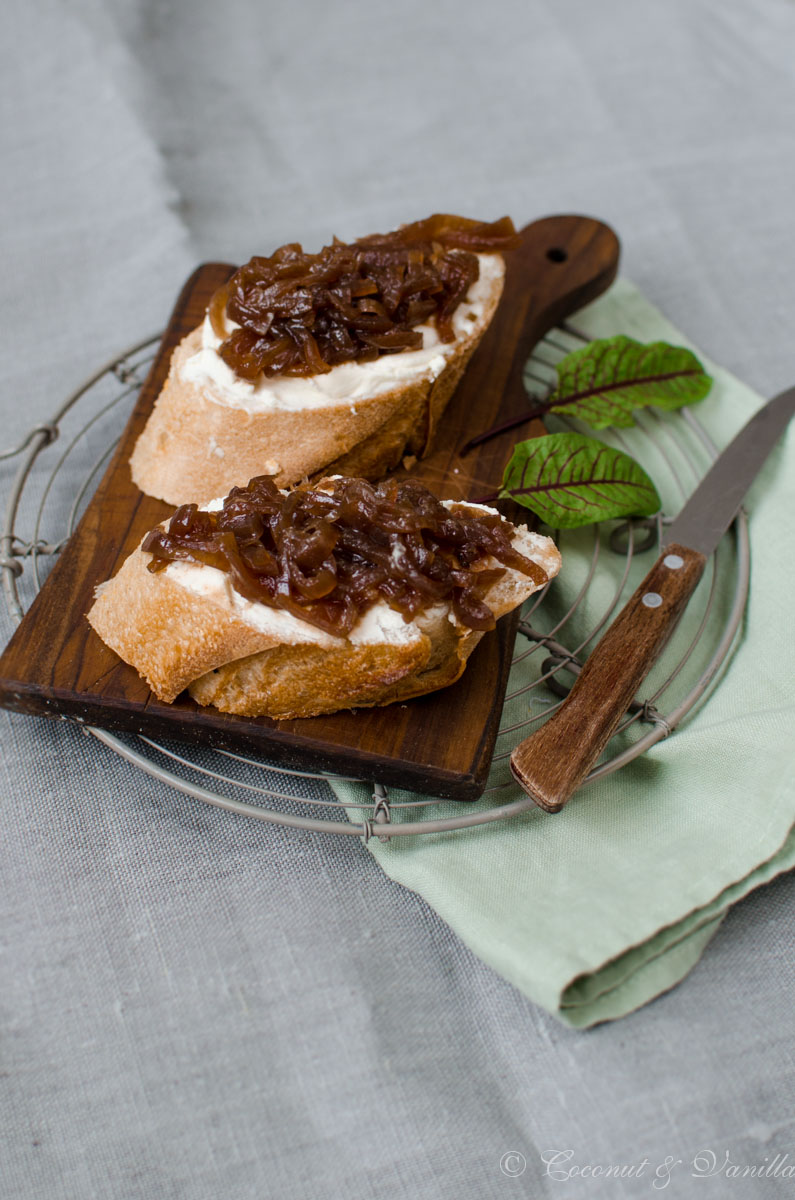 First I will tell what you can do with this delicious relish! Everything with sandwiches, especially paired with cheese and perfect in paninis. Also wonderful with grilled meat! Sooo, delicious!
And what is a relish again? A relish is made of vegetables or fruit, cookied with vinegar, sugar and spices. It's sweet, sour and spicy thing, which can be used so versatile!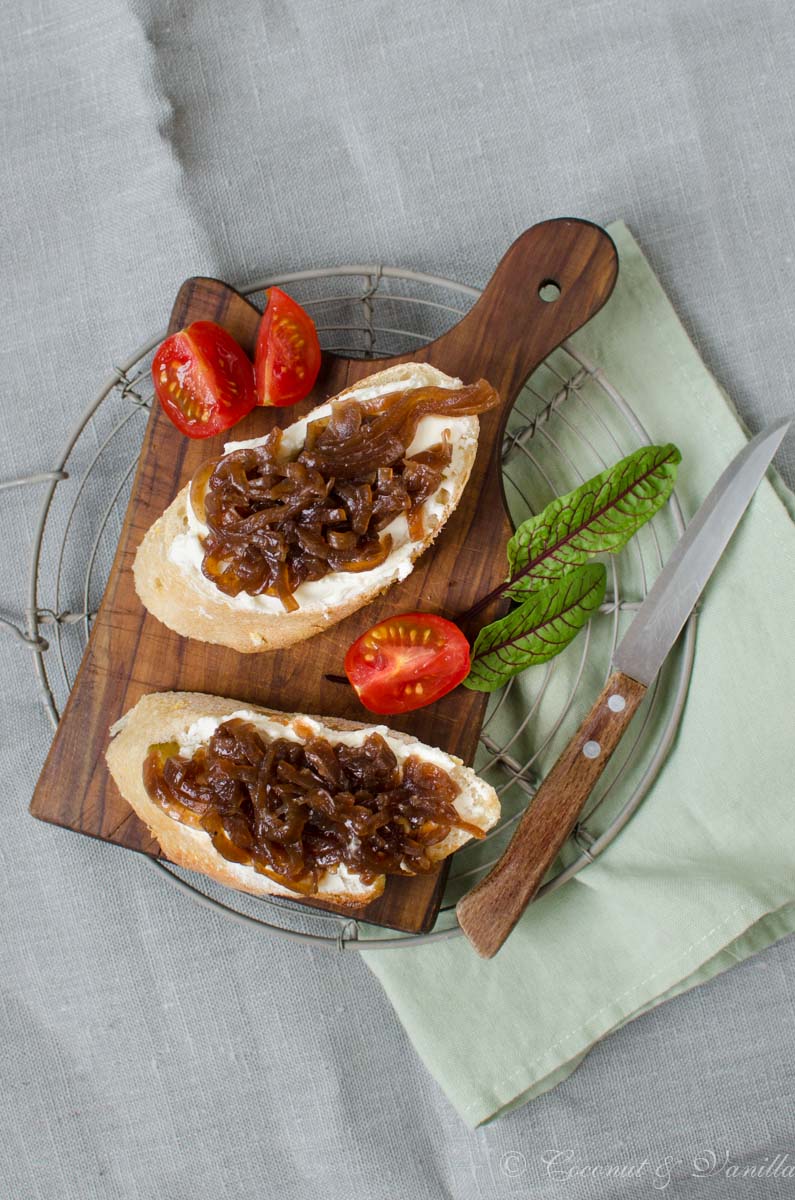 Two years ago: graham cracker
Four years ago: pasta with mushrooms
Five years ago: homemade bouillon paste
Preserved caramelized red Onion Relish
adapted from Food in Jars by Marisa McClellan
yields: 4 – 5  350 ml jars
Ingredients:
1 – 2 Tbsp clarified butter
1,2 kg red onions, peeled, halved and thinly sliced
200 g brown sugar
120 ml white wine vinegar (or cider vinegar if you have)
240 ml red wine vinegar
1 tsp fine sea salt
1/2 tsp black pepper, freshly ground
Sauté the onions in the melted clarified butter in a skillet at medium heat. Cover with a lid and cook for 30 minutes at low heat until the onions are soft. Add the rest of the ingredients and cook for another 30 minutes without lid at low to medium heat.
Sterilize the jars and lids and fill the jars with the relish. Divide the liquid amonst the jars. Probably the liquid isn't enough to cover all of the onions in the jars, that's not a problem. The onions will be preserved for a longer time nonetheless.
Close the jars with the lids and cook for 15 minutes in a waterbath. If you do it on the stovetop, the jars have to be fully covered with water, the time counts when the water is boiling. Never place the jars directly on the pot bottom! Always place a grid or at least a dish towel between bottom and jars. Let the jars sit in the water for another 5 minutes, after switching off the stove. Remove the jars from the water and let them cool completely on a dish towel.
If the jars are not building up a vacuum, store the jar in the fridge (it's still good for a few weeks or even months in the fridge!)!
The preserved onion relish is at least good for 1 year.