Friday, 5th December 2014
I am a huge fan of Christmas! I love all the coziness, warmth, glitter, sparkle and the flavours. I like advents weaths and punch, gingerbread and Christmas markets. I love to cook something special on Christmas. And of course I like Christmas cookies! There are classics, which are always good, but nonetheless I want to try new stuff every year. This year I made these wonderful chai kipferl!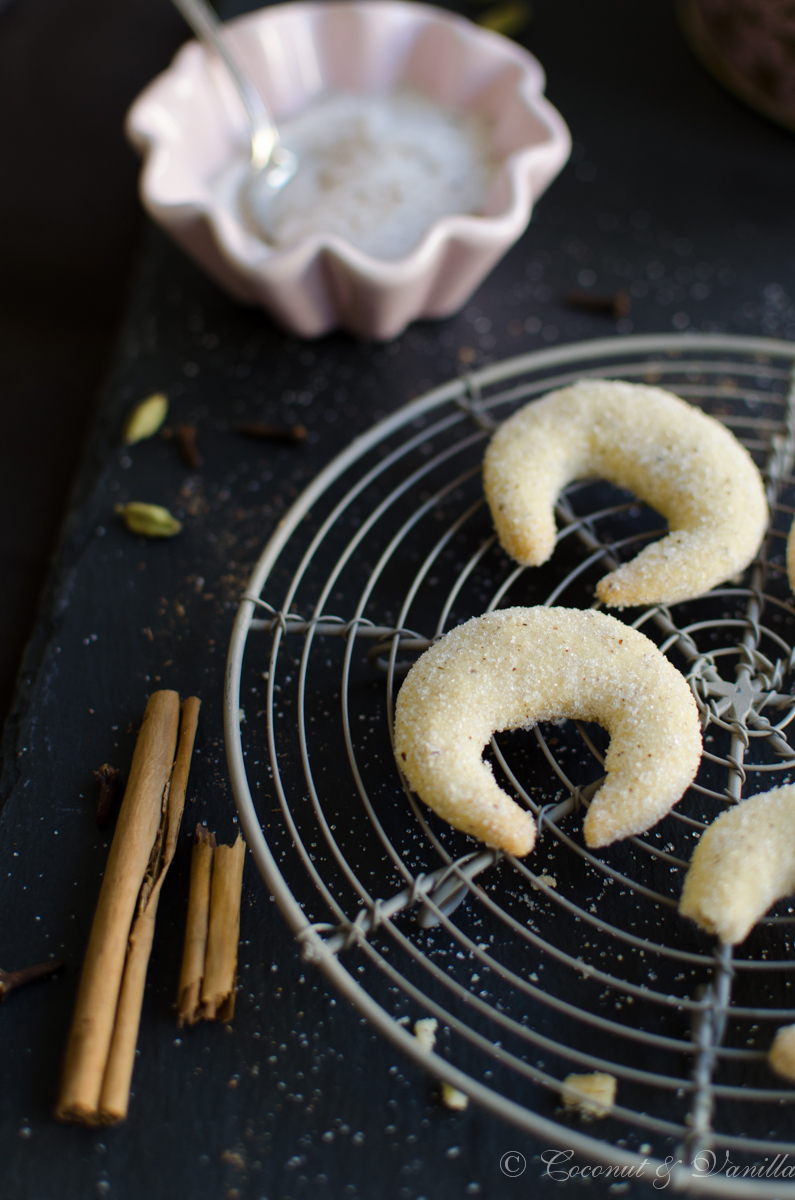 Even more than Christmas I love chai! This spice blend is an alltime favourite of mine. Every morning I drink a cup of chai tea, after that I'm ready. Chai is an universal spice and it goes with a lot of food. And perfectly with cookies!
So I created these chai kipferl! Also you can make your own chai spice blend and use it in everything you like! I'm thinking of a lot of stuff still ;). Find the spice blend here and then go baking!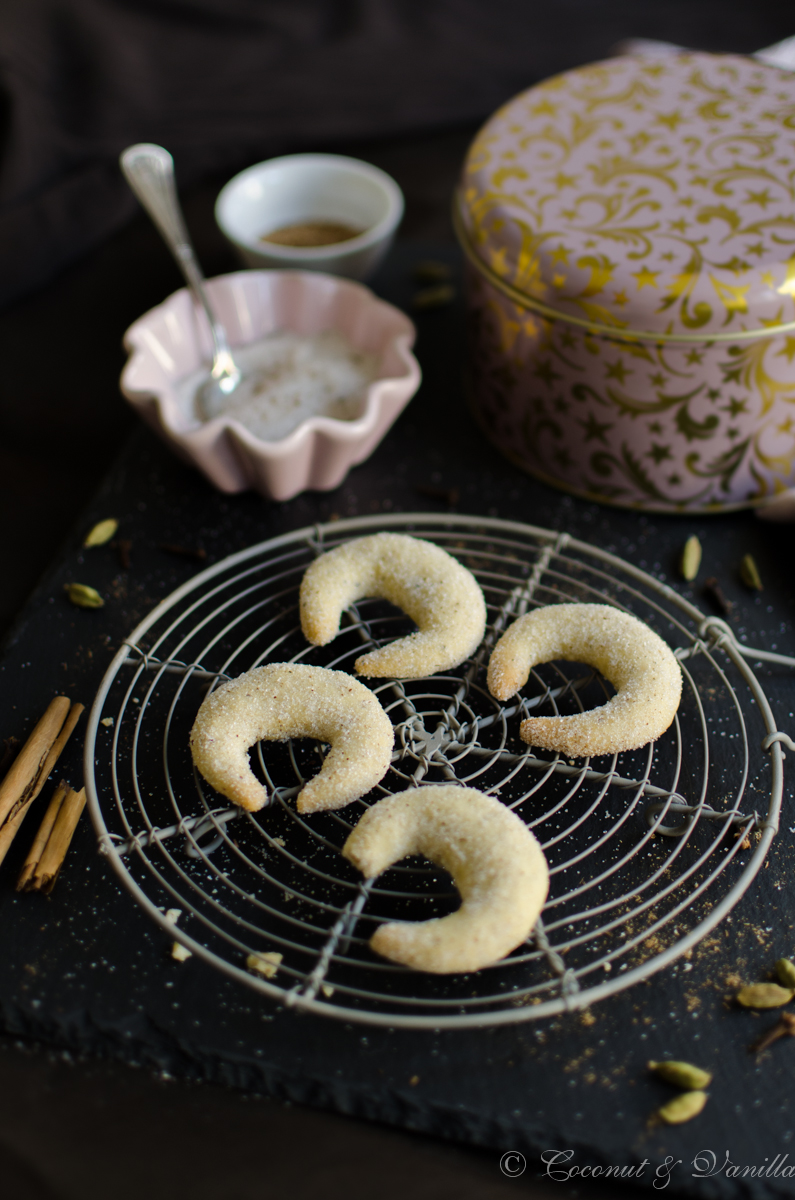 Two years ago: gingerbread with chocolate coating
Three years ago: chocolate cookies with fleur de sel
Four years ago: Christmas cookies (black and white cookies, nut cookies, apricot cookies)
Chaikipferl
yields: about 40 cookies
Ingredients:
150 g butter, at room temperature
100 g sugar
2 egg yolks
200 g wheat flour
100 g ground almonds, without skin
2 tsp chai spice blend (you could also use another spice blend to your taste, if you don't want to make your own)
100 g sugar
Whisk butter and 100 g sugar until light and fluffy. Add the egg yolks and continue whisking until incorporated. Stir in the flour and almonds.
Roll the dough into a log (diameter of an 2 euro coin) and wrap in plastic foil. Store in the fridge for 1 hour.
Mix the sugar and the chai spice in a shallow bowl or a deep dish.
Prepare to baking sheets with baking paper and preheat the oven to 160° C (hot air).
Cut the log into 1-2 cm thick discs, depending how large your cookies shall be in the end. Roll the dough into thin logs with tapering ends. Bend them so they are formed like in the pictures (it's called a kipferl in southern Germany). Place the cookies onto the baking sheets.
Bake the sheets at the same time at hot air (level 2 and 4) for 12-15 minutes, until the ends begin to brown. The kipferl should stay quite light in colour.
Place the sheets onto racks and let the cookies cool for 5 minutes. Place the cookies upside down in the chai spiced sugar, then back on the baking sheets (downside down).
Store the chaikipferl in cookie tins.