Wednesday, 20th March 2013
The fair Nuremberg invited blogger to this years Biofach and Vivaness (fair for natural cosmetic) and to a blogger meet and greet.
The Biofach is the worlds largest organic trade fair, which happens to be in Nuremberg every year.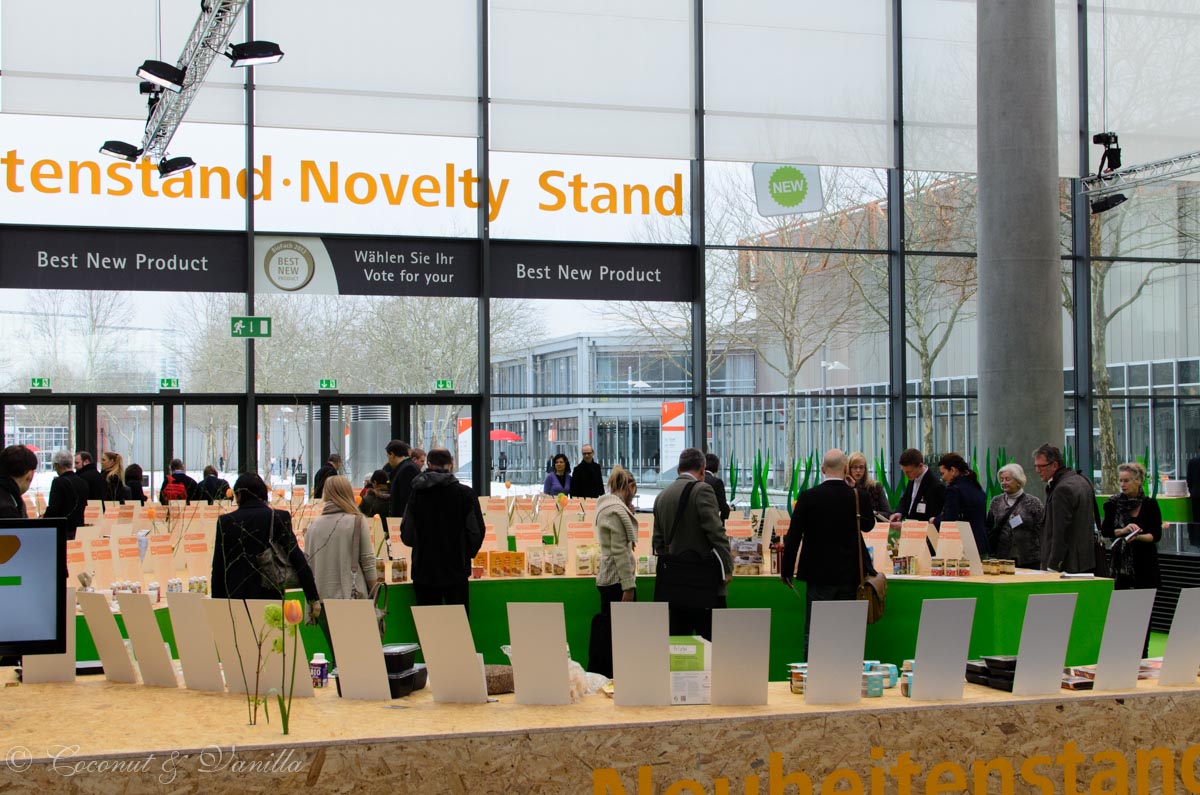 As the fair is only for trade professionals, I was more than happy to have the opportunity to visit. I already visited the fair in 2010, but I liked it even more this time, which could also be, because I met some people I already known over the internet.
First I want to introduce you to some new products I saw and tried at the fair. I really liked the novelty stand since it was right behind the entrance and after looking at all the new products I knew where to go in any case. Of course I looked some things up in advance (but I forgot my notes at home), so I just drifted through two large halls. Shortly before end of the day I walked through the Vivaness and got some advices and impulses on natural cosmetics, since that's very interesting, too, as I'm trying to replace some products in our everyday life with natural ones.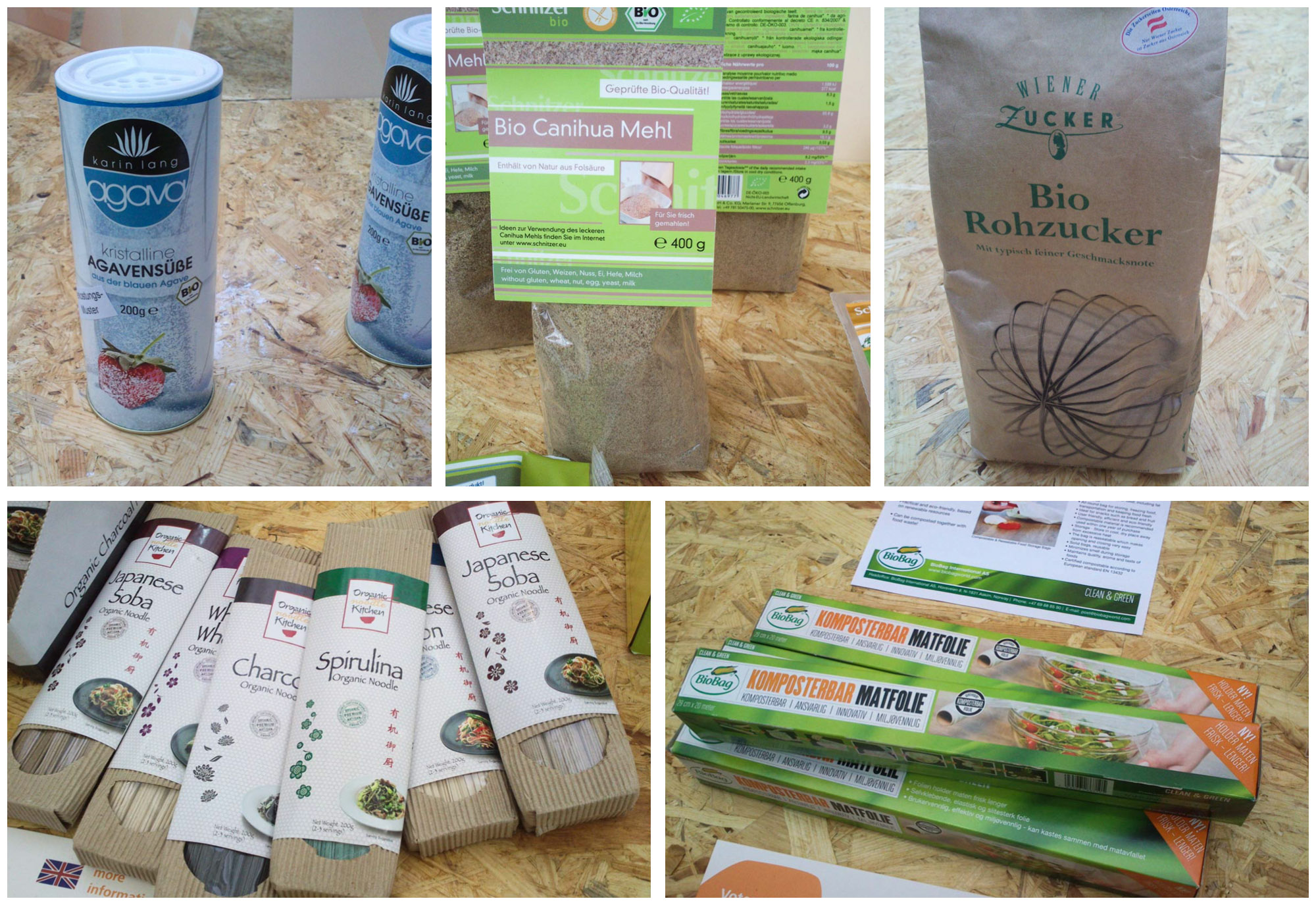 interesting: sugar from agaves and a new glutenfree flour: canihua flour by Schnitzer | Wiener Zucker (sugar): packaging love | Japanese noodles | compostable plastic foil: which I would love to try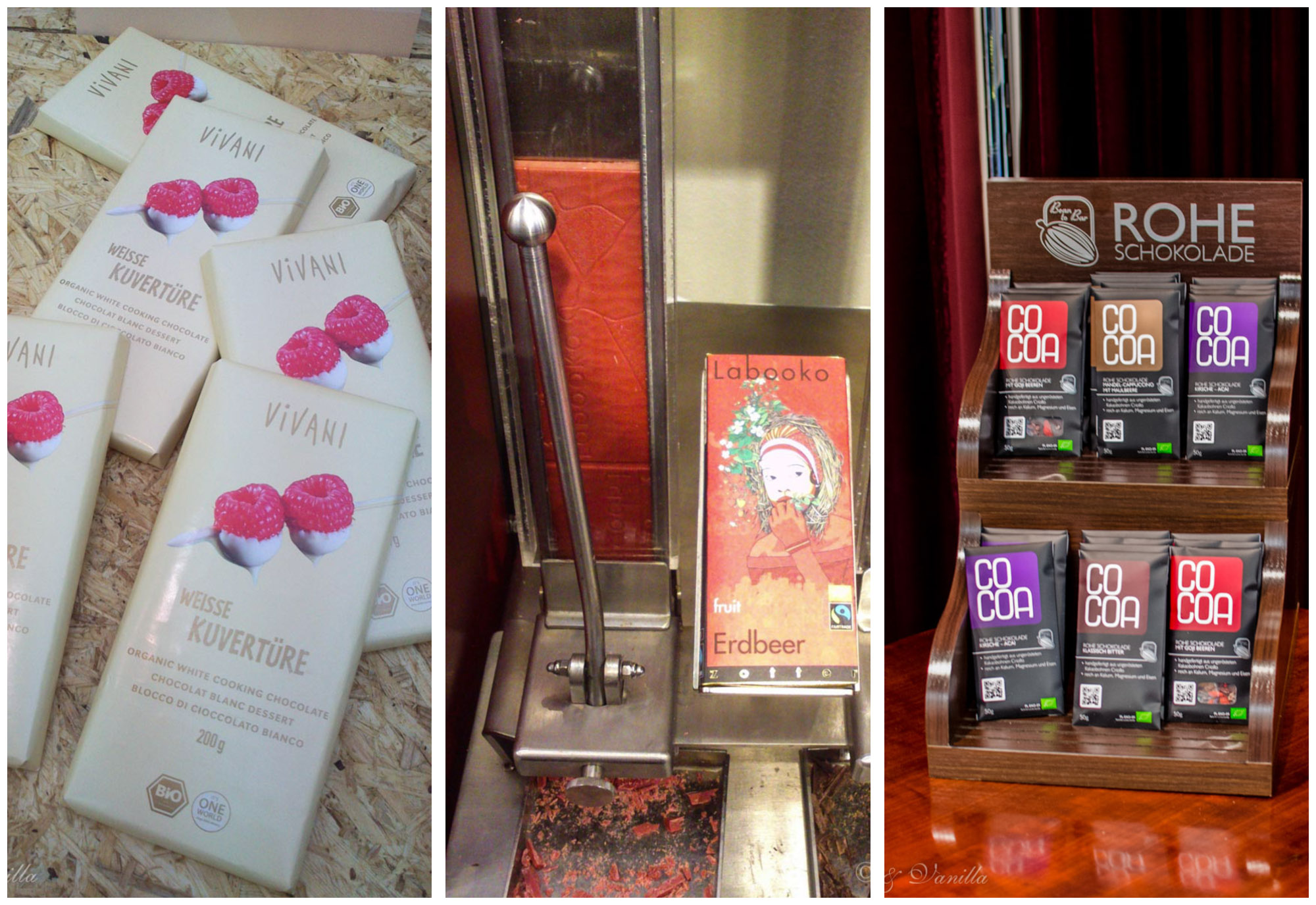 new fairtrade white chocolate for baking by Vivani: delicious! | scrumptious strawberry chocolate by Zotter. Zotter had the most awesome stand at the fair, where you could taste so many things and it was really well done | raw chocolate from Poland: very good, I hope to get it somewhere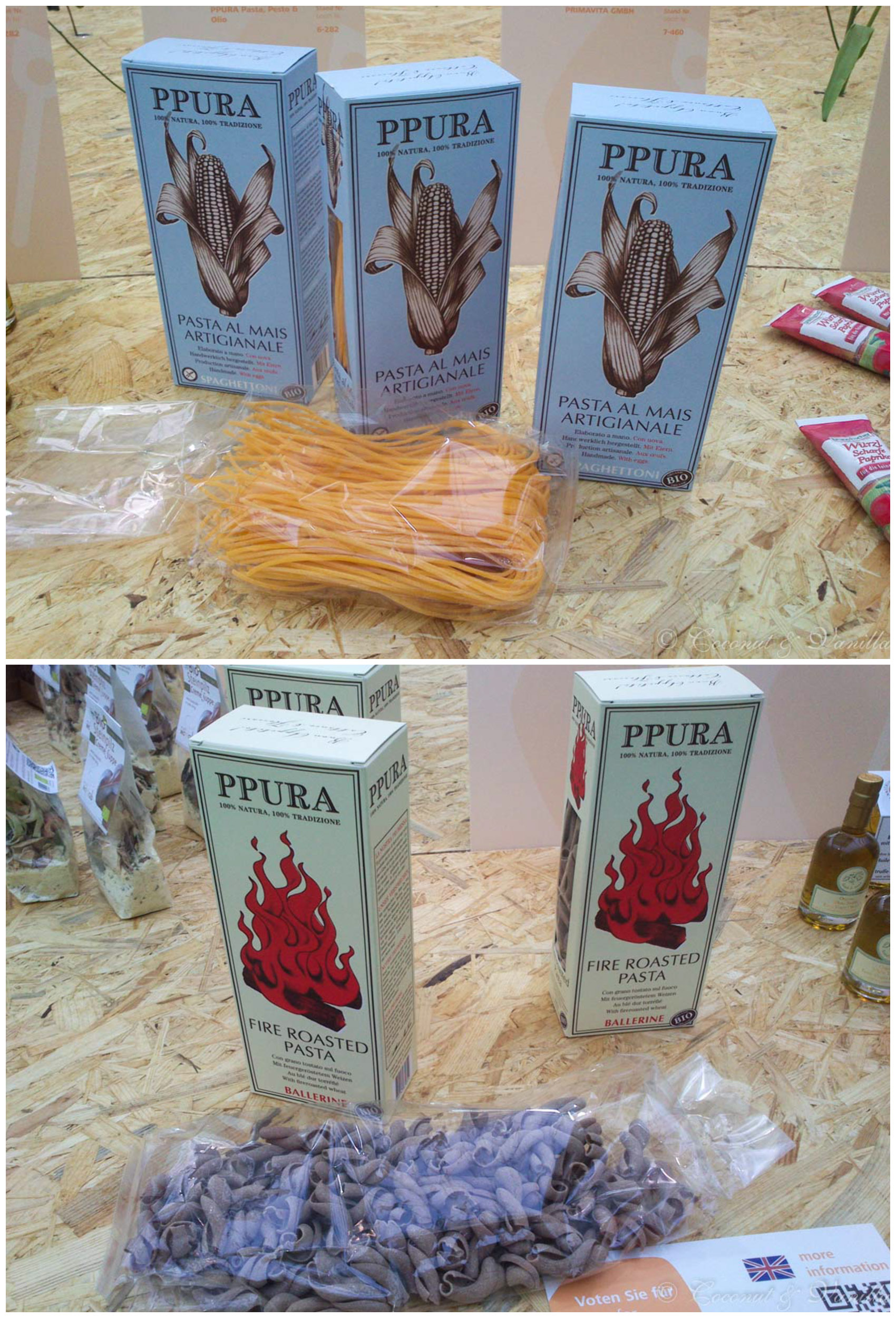 corn pasta and fire roasted pasta by PPura from Italy: I would love to try these!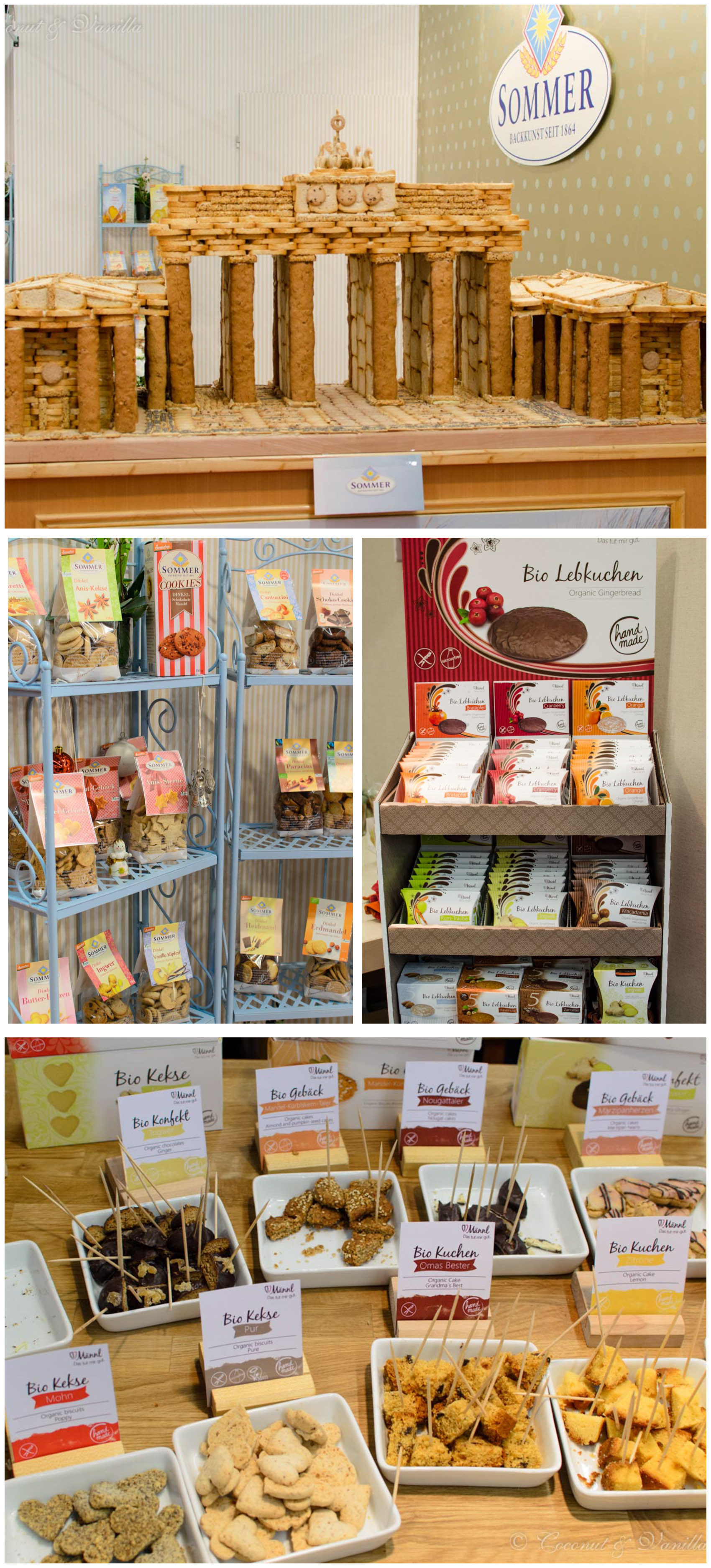 the Brandenburg Gate made with Sommer cookies | I love Sommer cookies! | gluten free lebkuchen and cookies by Männl, both very good: I would love to see those in the whole food stores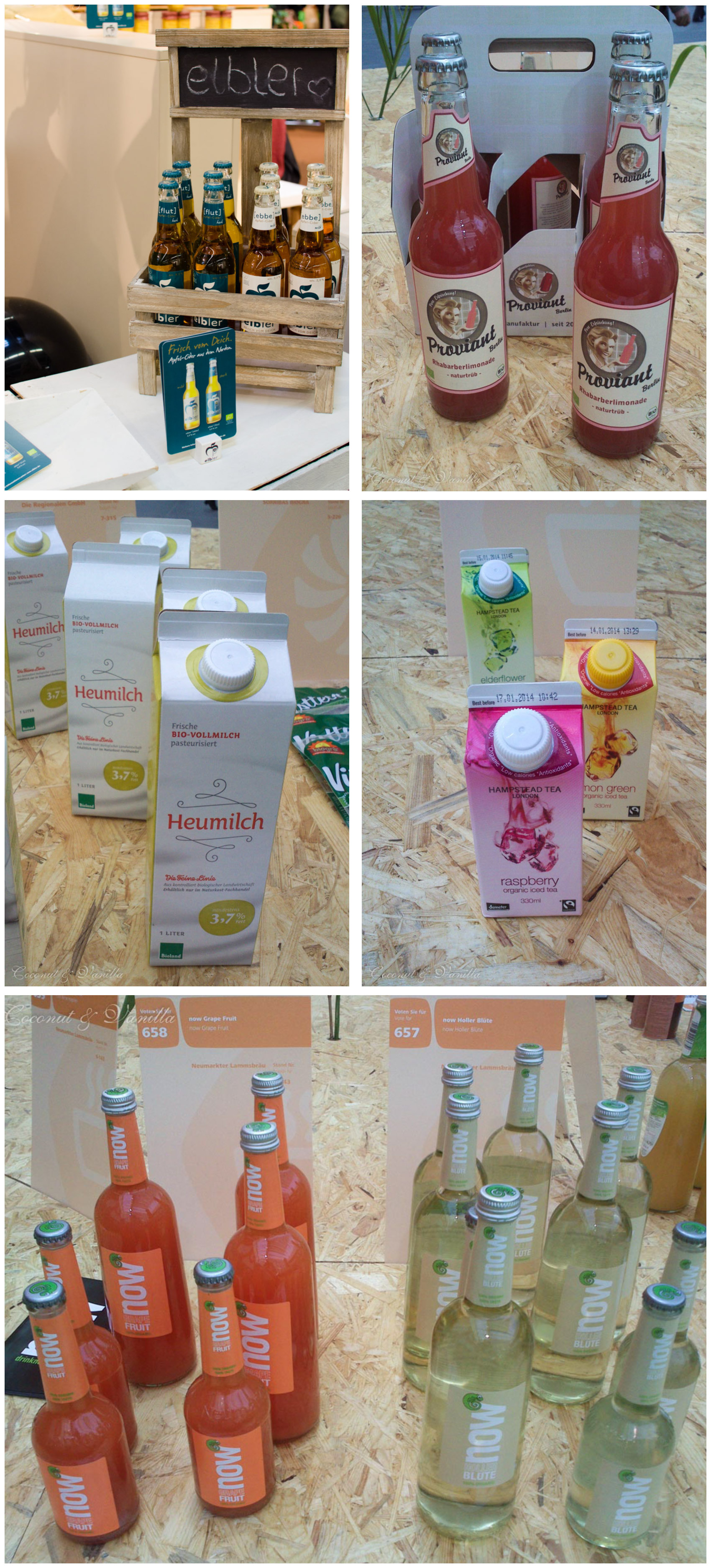 cider made of apples from the Alten Land by Elbler: very delicious! I love cider and it would be great to get it more often in Germany. So ask for it in you whole foods store to support this small start up and cider in general! | rhubarb lemonade (didn't tried it unfortunately) by Proviant Berlin | Heumilch ("hay milk") : interesting, would like to try it | fair trade iced tea by Hampstead Tea | new varieties of now! grapefruit and elderflower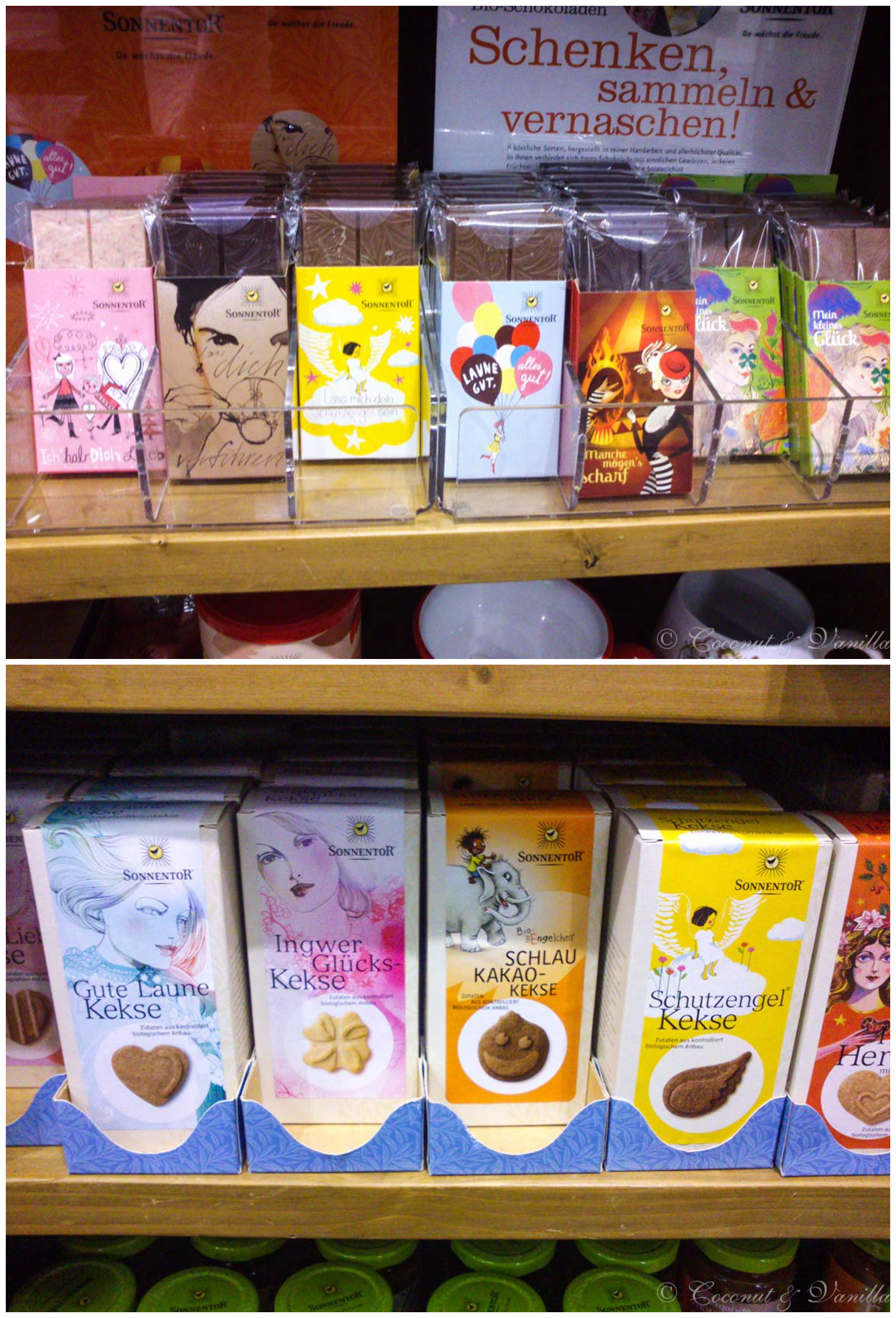 chocolate and cookies by Sonnentor, unfortunately I've never seen anything besides tea or spices from Sonnentor in Germany. The cookies were delightful!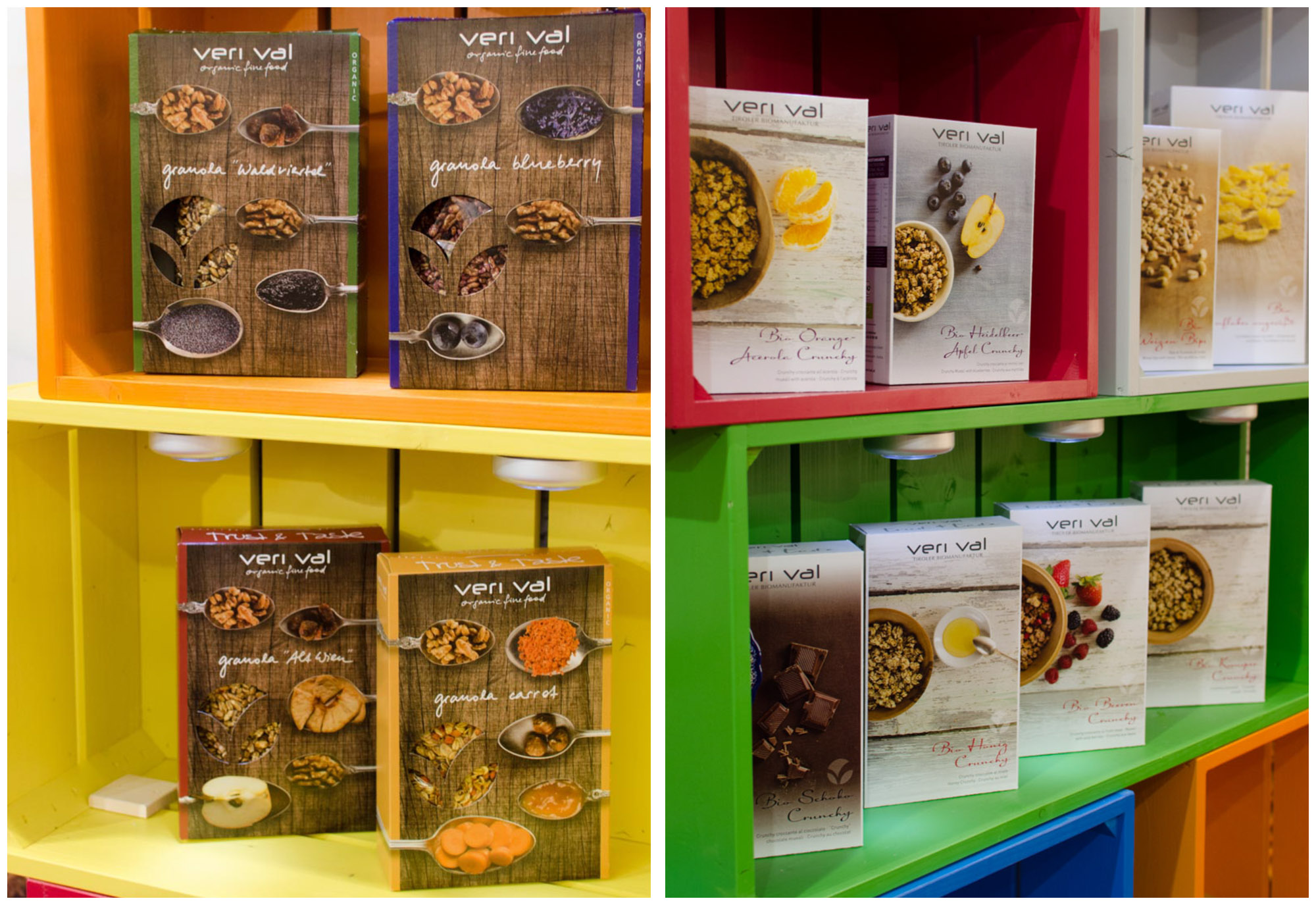 Müsli with carrots or blueberries by Verival. Packaging love!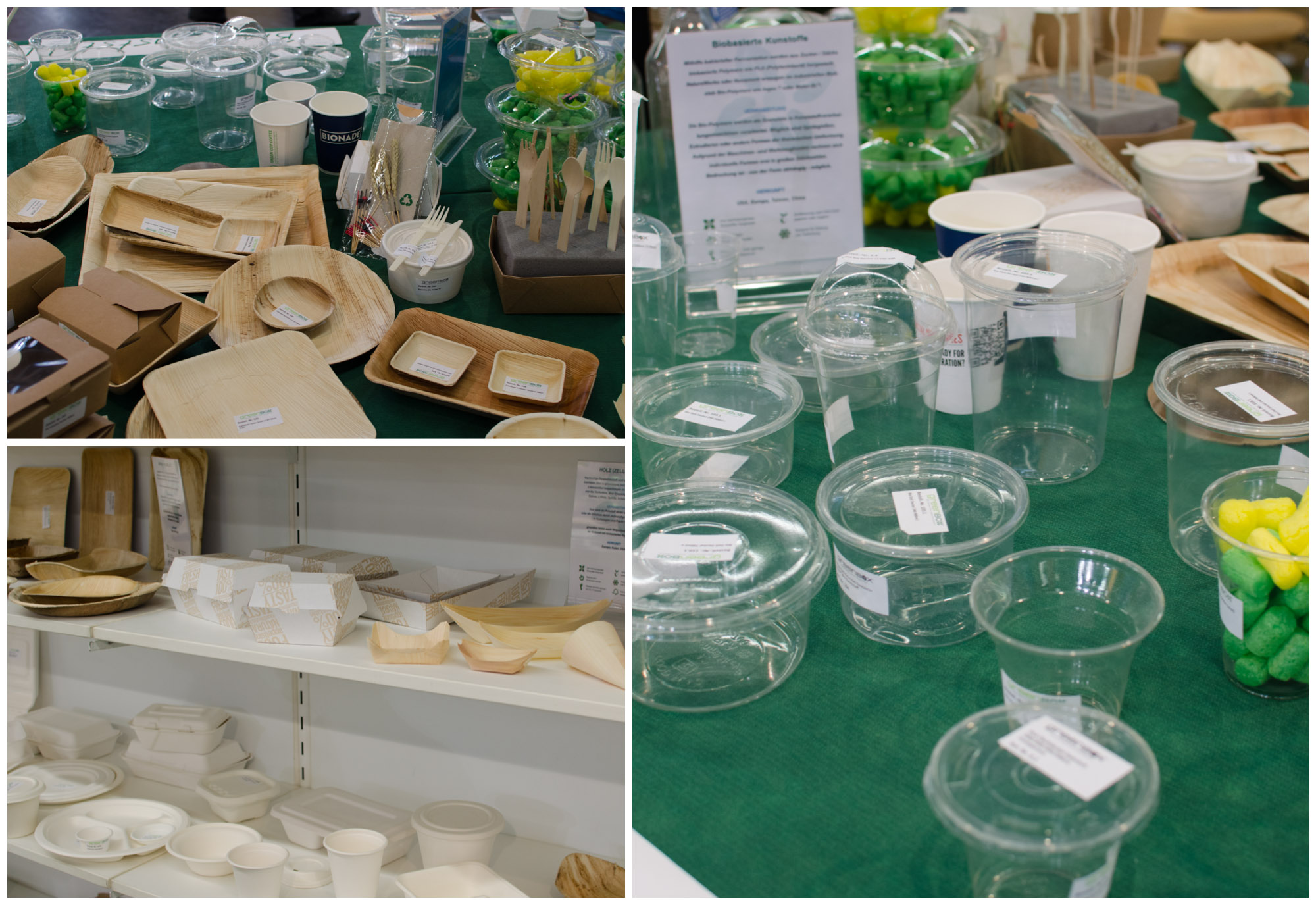 environment friendly food packaging by greenbox made from different regrowing resources – a very interesting topic, which should be given more weight to. I'm not a friend of plastic dishes and I'm happy about environment friendly alternatives, if you ever need them.
I've also tried different kinds of cola, as the Gletscher Cola which was very good, the new Bionade cola wasn't good at all. I tried a organic and fair trade Cachaça and I really tasted a difference in quality here. I liked it and I'm glad about every fair trade product on the market.
Sadly I also had to experience, that some stands/companies are not very interested in talking to bloggers about their products. Sometimes I was just ignored, as I didn't looked like a saleswoman. As I learned on the blogger get-together I wasn't the only one with those experiences. This is very sad and inappropriate, since blogger are a very important part of the opinion-forming media. I hope this attitude is changing for good!
In the evening I was invited to the said so blogger get-together, which was well organized by the fair Nuremberg and Herwig Danzer of the Möbelmacher, who kindly welcomed me instantly with a glass of champagne (delicious, like the white wine this evening, both provided by Delinat) and after the introduction of the participants we joined the vegan buffet. Afterwards I got to know Julia of Beautyjagd and Sun of Alabastermädchen, two women with great blogs about natural cosmetic. Sun and I were instantly on the same page and I wish we wouldn't live so far away, as we had a great conversation this evening. The communication before the get-together was organized by Manja of the fair Nuremberg and whilst that I found out, she also organizes the awesome project "Stadtgarten Nürnberg". So if you are living in Nuremberg and want to garden without an own garden this might be the right thing for you! I am loving the idea and that it became real in my city! I'm looking forward to visit Manja and the urban garden this summer, so she can tell me more about it.