Tuesday, 4th December 2012
In the future I want to feature more dishes, that are made easy and quickly and are therefore perfect for an after work dinner. You can make scrumptious food in a short period of time, it's not necessary to draw on convenience and fast food. We have a lot of quick dinner dishes in our repertoire, too. And in the future you will see them here, too!
For a lot of dishes from the stock it's helpful to have a stock. There are groceries we always have in the fridge and others that are always stocked in the pantry. Food that can be stored over a long time. So you never stand in front of an empty fridge and you can always help yourself.
Are you interested in my pantry? What I have in stock and what is best to have at home?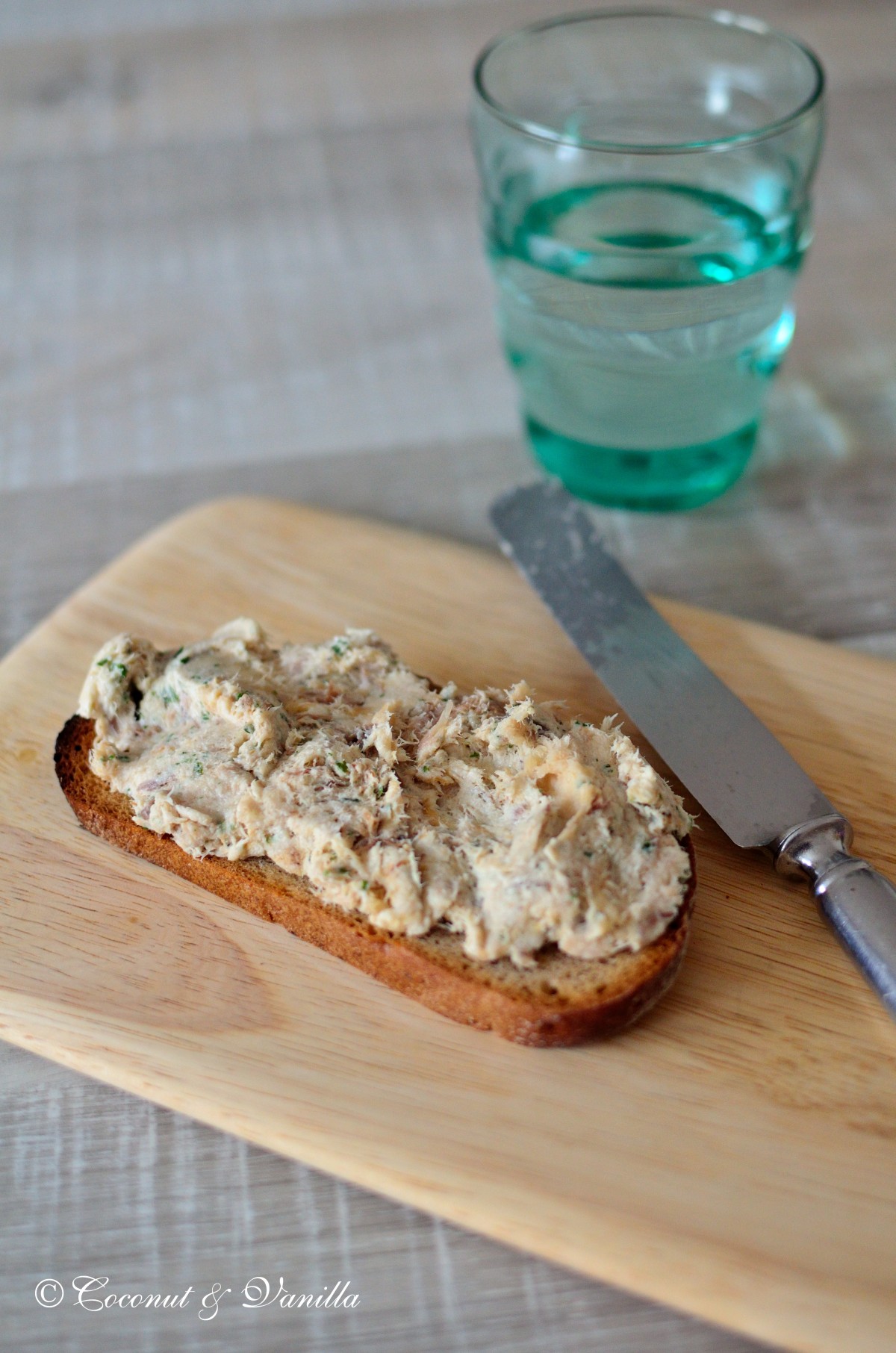 Today's dish sounds more elaborate than it is. Because it is not at all. It takes 5 minutes to stir everything together, while you toast the bread. Salad serves as a nice accompaniment here. Also the salad can be varied following seasons or your mood: lamb's lettuce, green salad, tomato & mozzarella or a beetroot salad, there are no limits to your imagination. The mackerel can also be substituted with another smoked fish, like trout (not salmon).
One year ago: orange-vanilla-sticks
Two years ago: christmas cookies
Three years ago: spiced crème brûlée
Smoked Mackerel Pâté
for 2 people
Ingredients:
2 fillets of smoked mackerel (about 150 g)
125 g cream cheese
1 Tbsp finely chopped parsley (frozen or fresh)
juice of half a lemon
salt
pepper
bread
Pluck the fillets into pieces, place them in a bowl. Watch out for fish bones, remove them eventually! Add the cream cheese and the parsley. Give it a good stir and add some of the lemon juice. Taste and add more if you like. I liked it best with all the juice. Season with salt and pepper.
Toast the slices of bread and slather with the pâté.
A green salad, tomato & mozzarella or a beetroot salad work great with the pâté.