Saturday, 29th September 2012
We harvested a lot yesterday. These are the last beans, zucchini, squash and parsnips (we had much more parsnips and squashes, but they wouldn't have fit in the picture).
Moreover, chard, carrots, beetroot, bell pepper and tomatoes. We still have a lot of tomatoes on the field, I hope they will make it. The chard is growing and growing and the spinach will be ready soon. I have my doubts concerning the broccoli and the sprouts, but it was worth a try.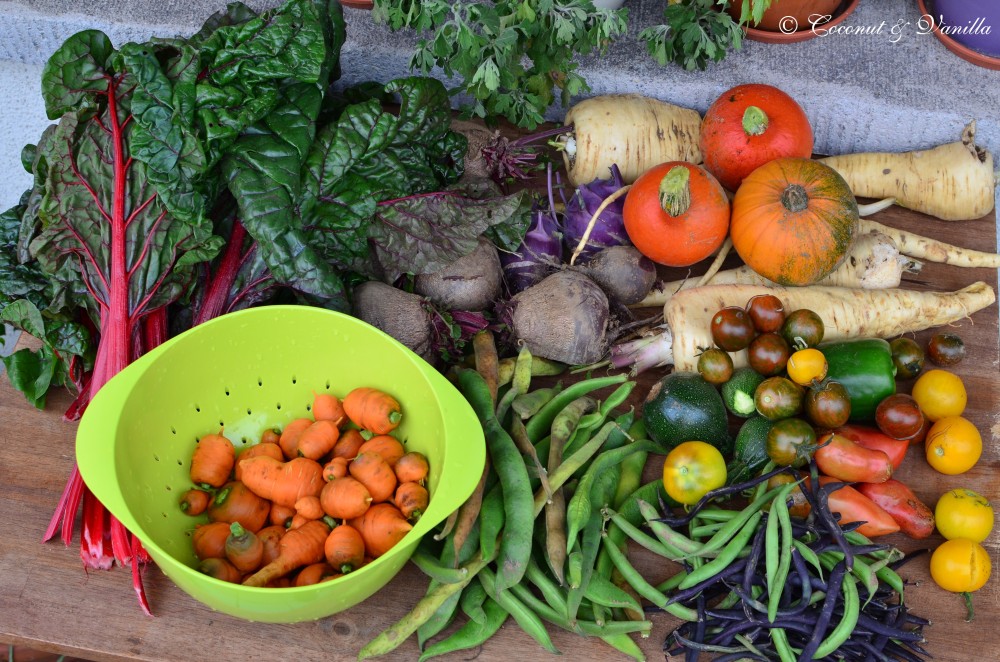 As we brought a lot of vegetables from the field, we didn't bought a lot on the market.
The first quinces!, onions, eggs, yogurt, cheese, grapes, as well as some cooked ham, bacon and a kind of cabanossi. We bought the sausages for the first time from a butcher at the market, everything from the domestic pig of Schwäbisch-Hall. We enjoyed the cabanossi and the cooked ham already and liked it a lot, but we keep on testing!