Sunday, 3rd June 2012
This year we can call a small patch our own. We rented 45 sq m from meine Ernte (in english: my harvest). This includes already a whole vegetable patch, with seeded and planted plants of hokkaido, beans, potatoes, radishes, spinach, lettuce, kohlrabi, arugula, zucchini, cucumber and a lot more. We water the plants, pull up the weeds (a lot!) und cultivate our patch. Moreover we have more free space, so we planted tomatoes, peppers and yellow beets.
Water and gardening tools are provided. Unless some stakes for some plants and your own dedication you have to bring nothing!
We can reach our patch in 25 minutes by bike. Two to three times a week we go there to look after our patch. As we don't have an own garden – as we are living in the city – this is the perfect alternative. There is nothing like home grown vegetables!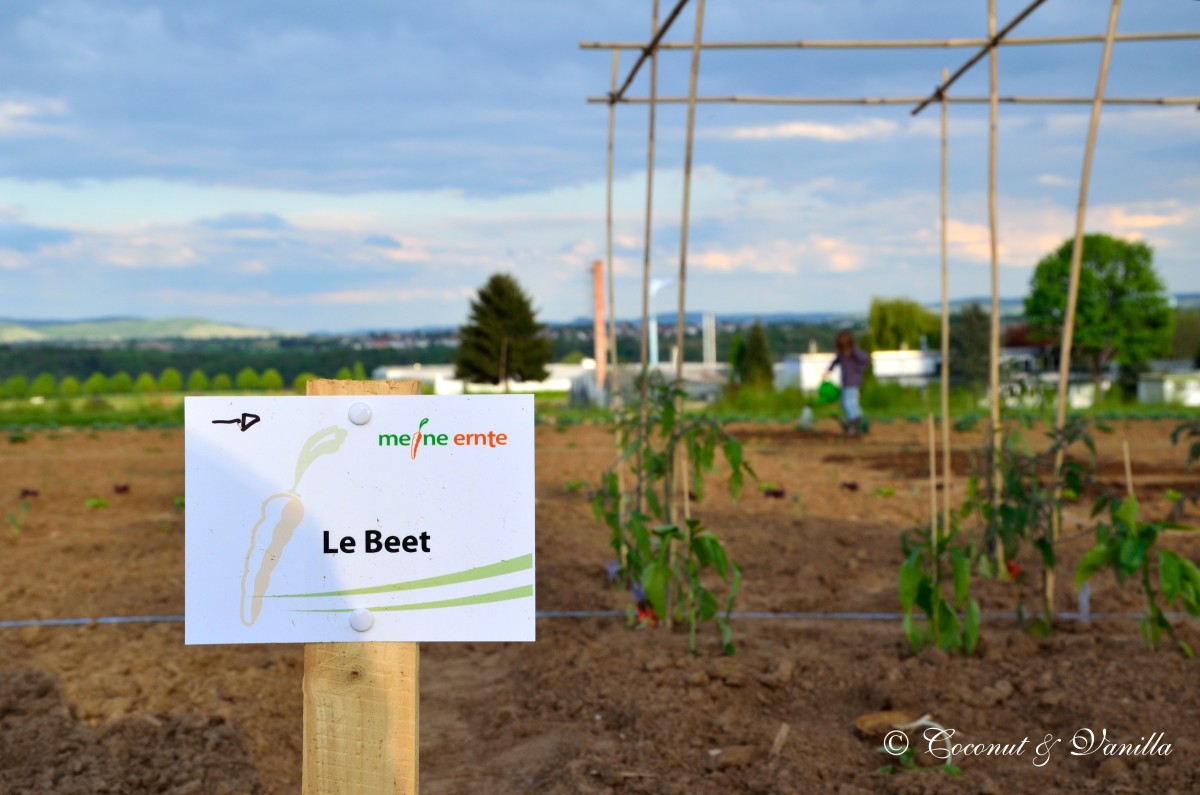 This week we already harvested our first lettuce, spinach and radishes. The lettuce and the spinach were fabulous, but the radishes were very stringy. Not a big problem for me, since I'm not a huge fan of radishes at all.
Unfortunately the bush beans didn't grow and the red cabbage didn't take any roots, too. We will see what we do about that, since I'm a lover of green beans.
In the picture below everything was fresh and new (one week after we were handed our beets in a "ceremony"):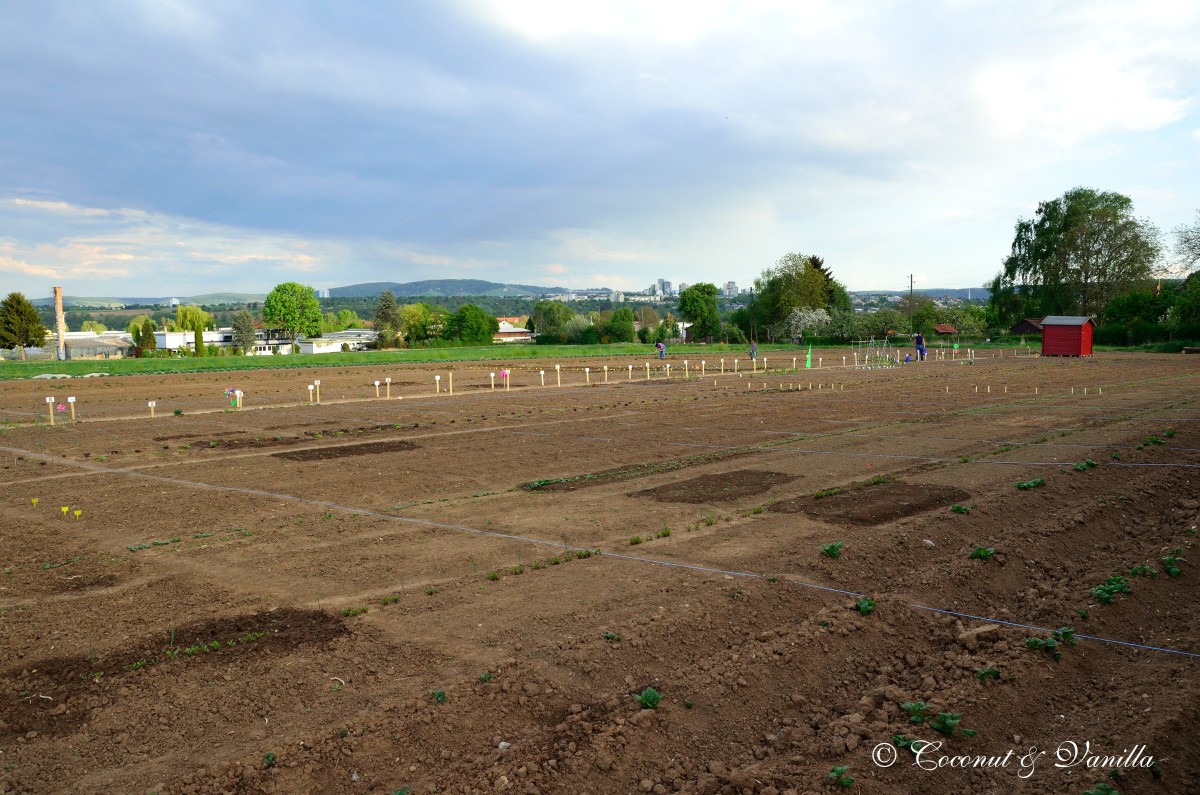 I highlighted the borders of our patch in the next picture, so you can get an idea of the size.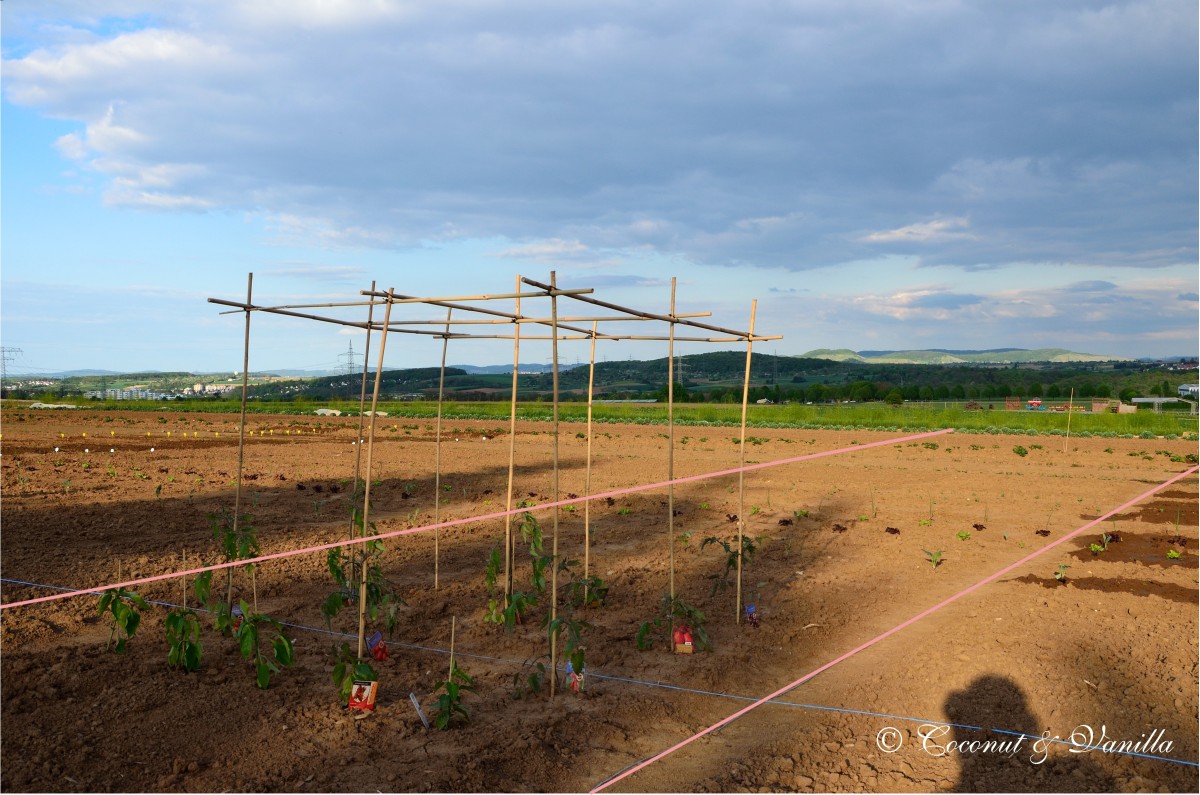 This is our patch one month later (this weekend actually).
In the foreground one zucchini, bell peppers, peppers (if you someone knows why our peppers are not growing, please let me know!)  and tomatoes. Behind that, the hokkaido (continue with the next picture).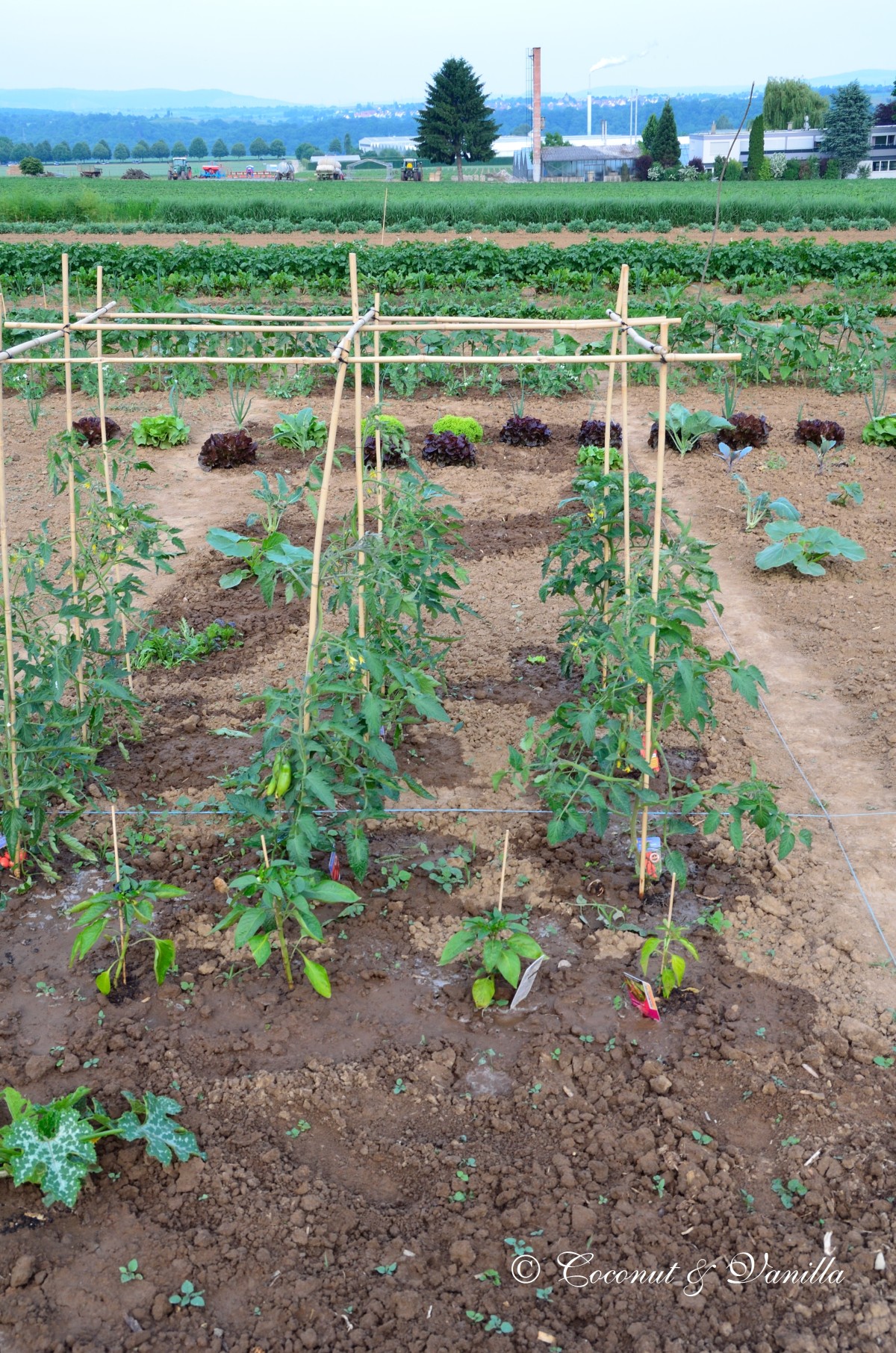 In the picture below, from bottom to top: red kuri squash, kohlrabi, lettuce, leeks, sugar snap peas, sunflowers.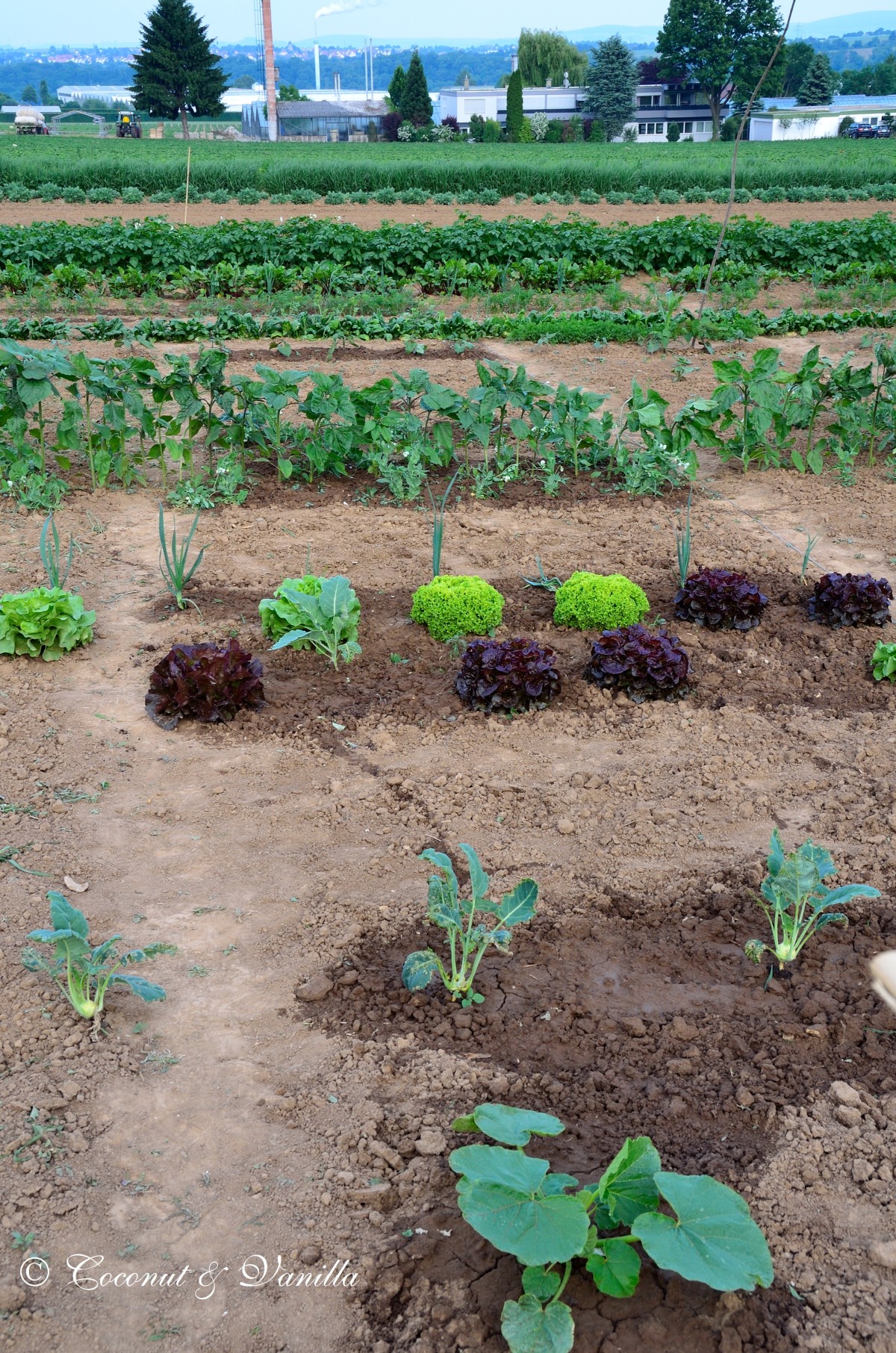 In the picture below from bottom to top: fire beans, spinach, radishes screened by the spinach, carrots, onions, Swiss chard, potatoes.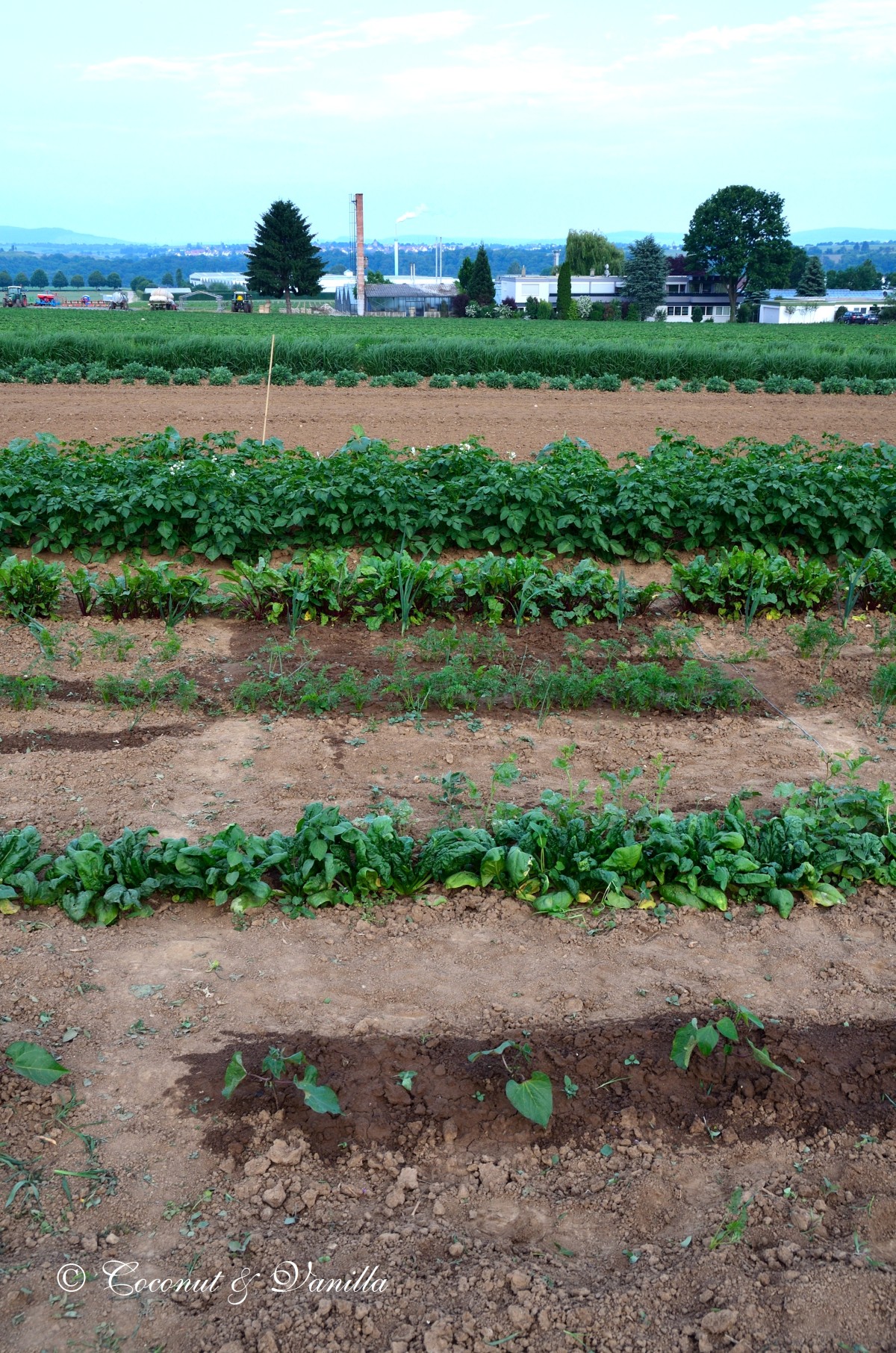 In the picture below the yellow beets, we planted ourselves.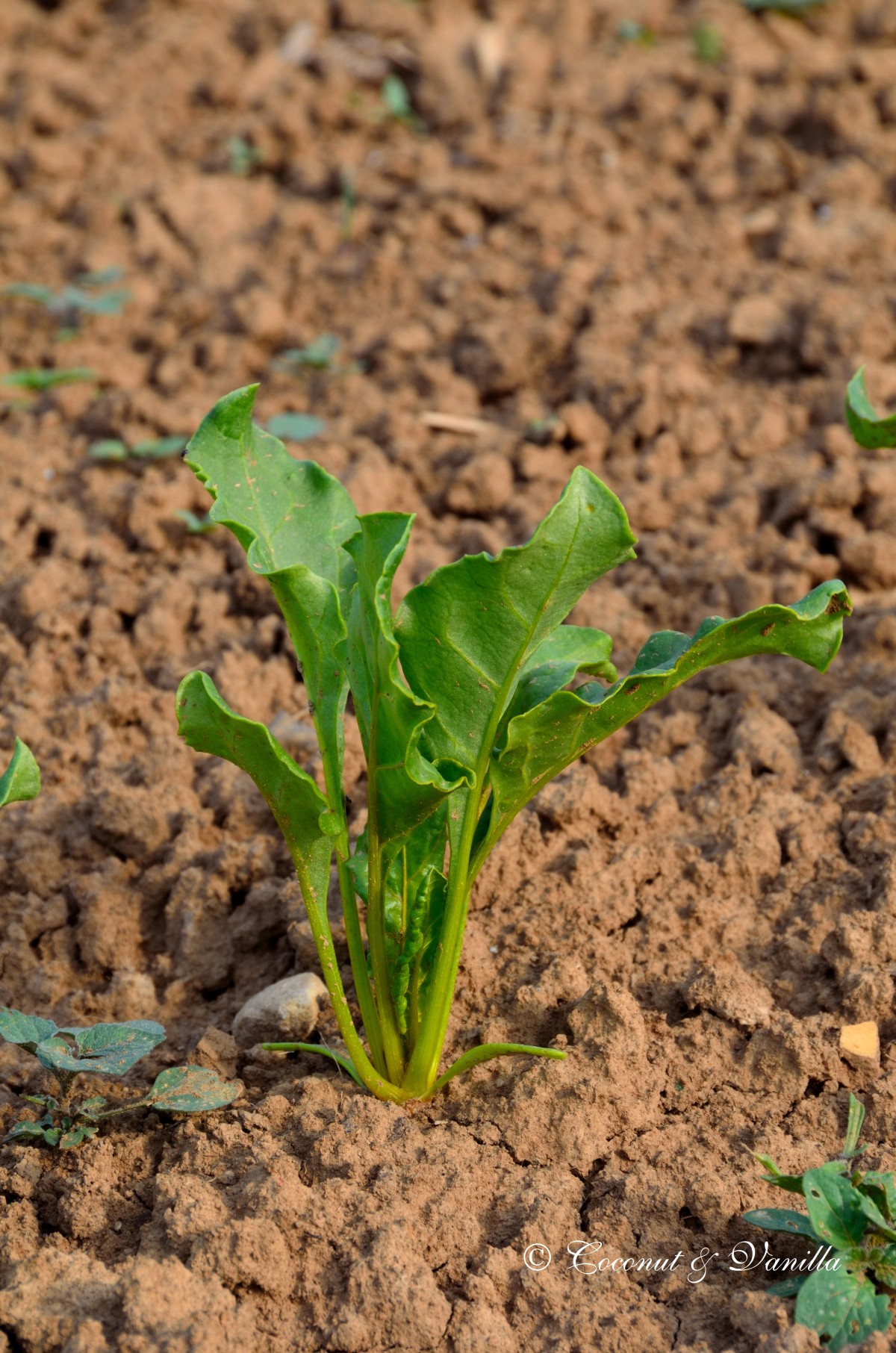 We proudly present our first San Marzano tomatoes! Yeah!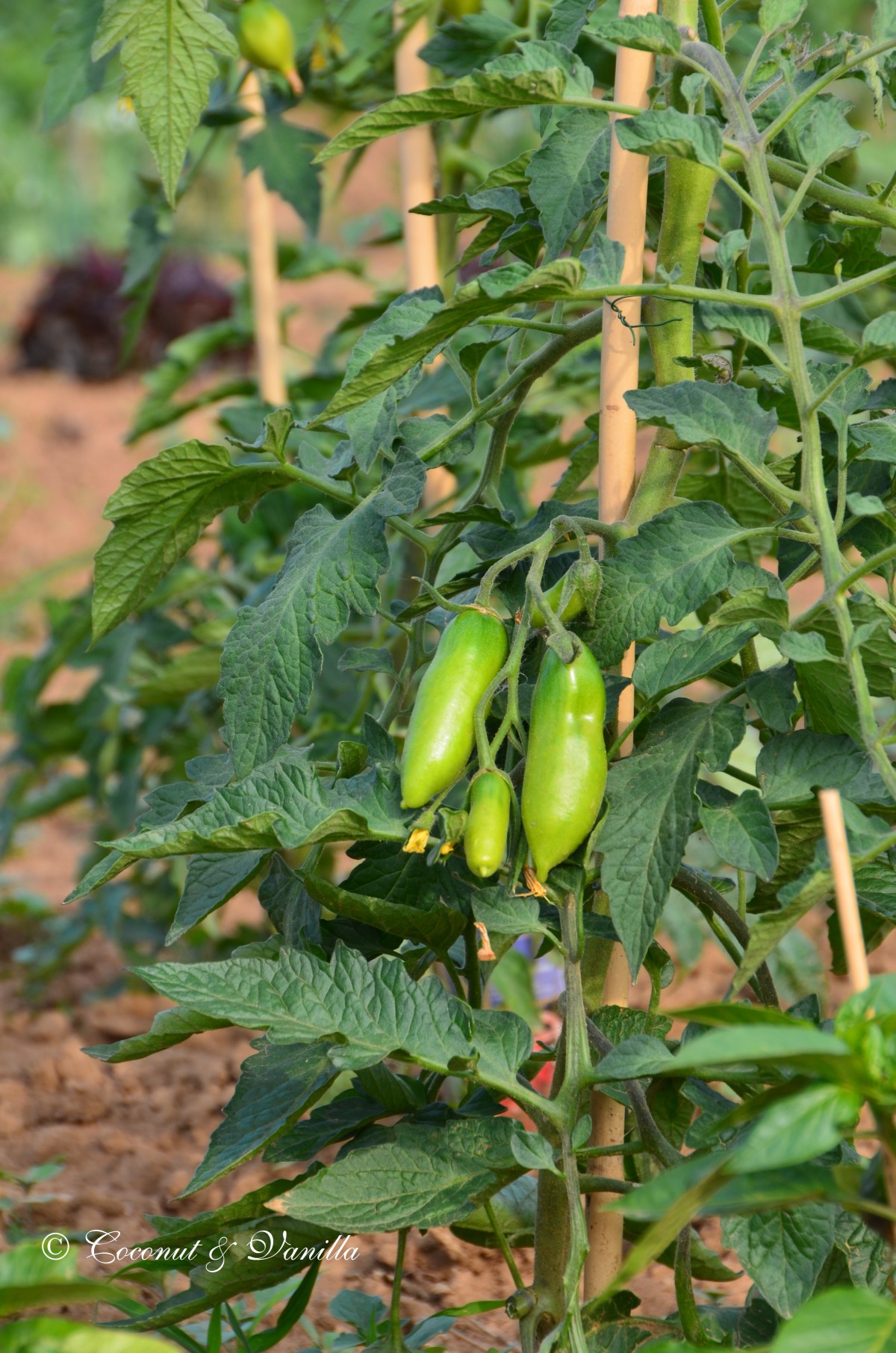 Potatoes in bloom: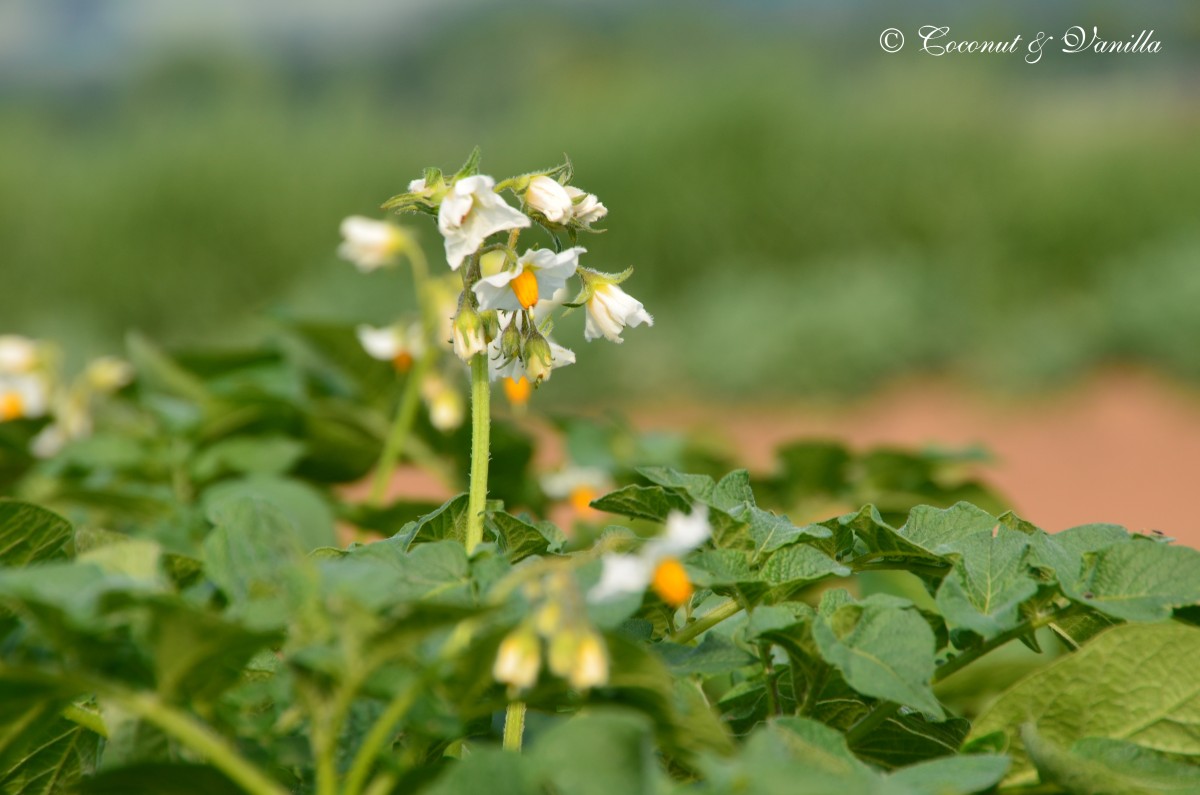 Beautiful lettuce: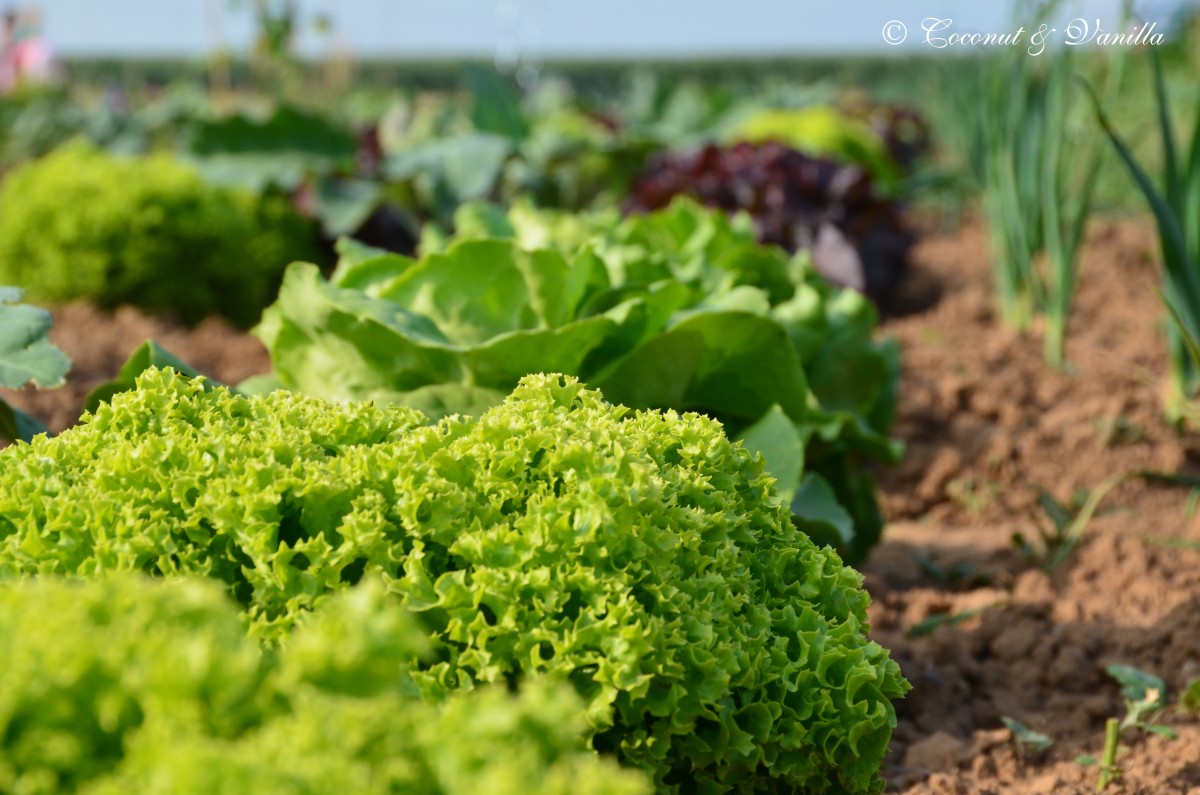 I will keep you informed about what will happen on our patch!