Monday, 7th May 2012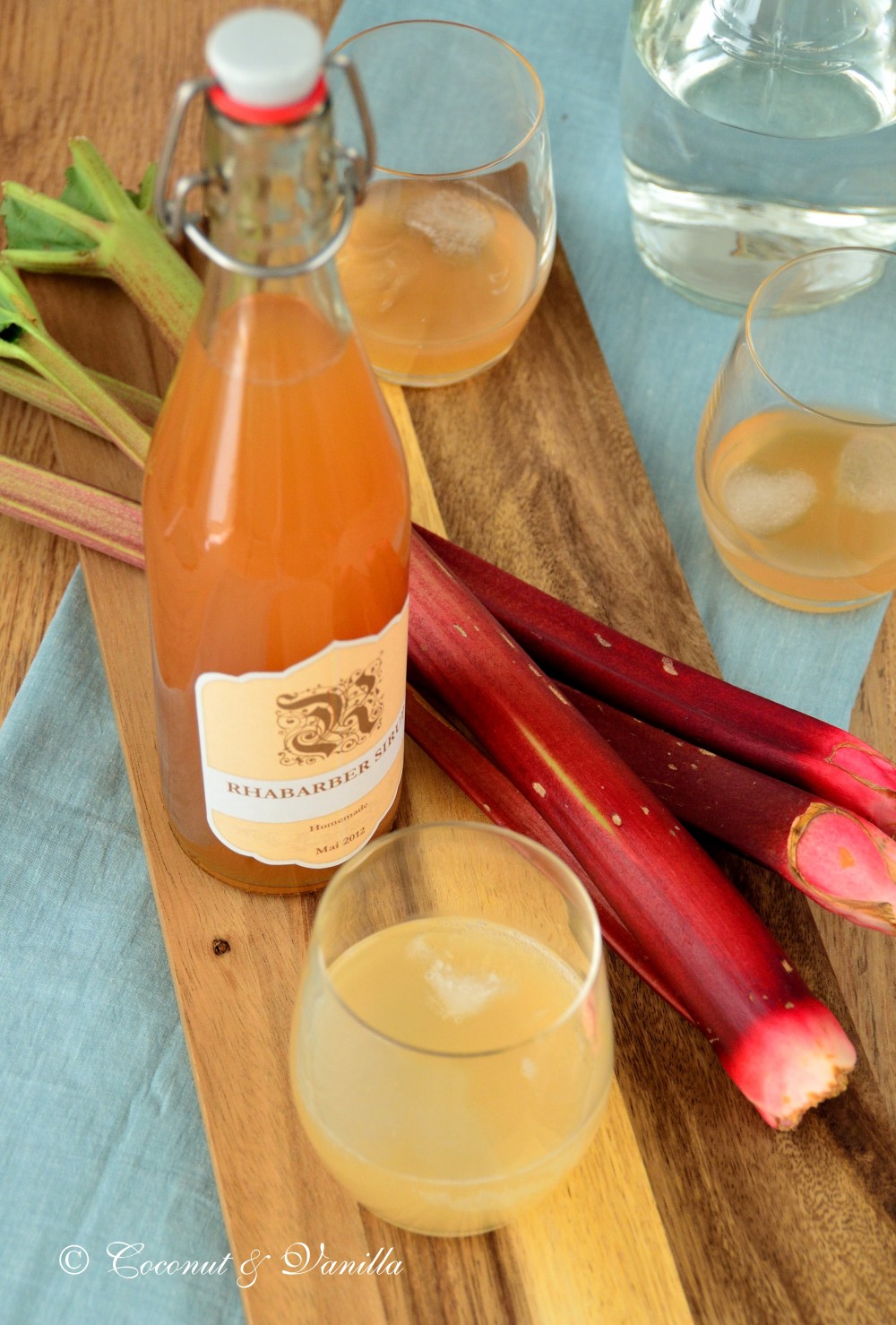 Actually I wanted you to offer something, that is not sweet again. But the sweet things are so delicious at the moment. And than I made this rhubarb syrup. Just this weekend. And it's that good, I have to blog it now.
The syrup is that darn good. I tried rhubarb syrup already last year, but it wasn't delicious at all. But this one is. Definitely. I also think this is rhubarb in it's best way. No strings, not too tart, but the full rhubarb flavour. And than it's a drink! If you are making enough of this, you can also enjoy it the whole year. Heaven! If you are having a lot of rhubarb in the garden, make this syrup a staple. If you are not having a garden or just no rhubarb in it (shame on you), buy it, because it's cheap now and in season.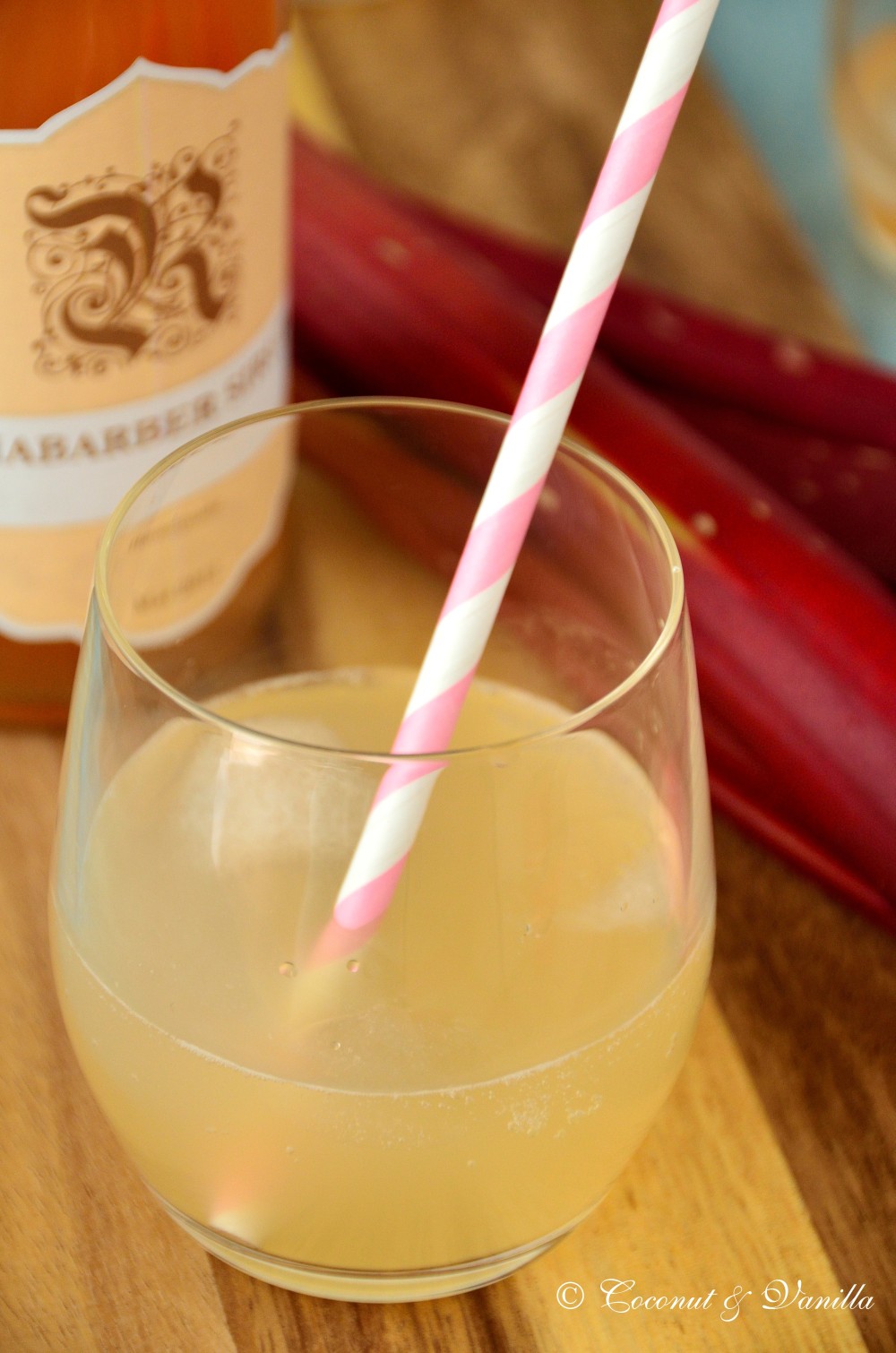 By the way I used just normal rhubarb, which wasn't very red at all, but the syrup turned out in a beautiful orange. Another benefit of not peeling it.
This syrup is super refreshing with some ice and soda water. Or with champagne. Mint also? Why not, just set your imagination free. Lime is already in there, which makes the whole thing extra better.
PS: I've made these great labels with the Jam Labelizer, which is a great site for making wonderful labels. Katharina of Katharina kocht gave the tip for this site on her blog, thank you!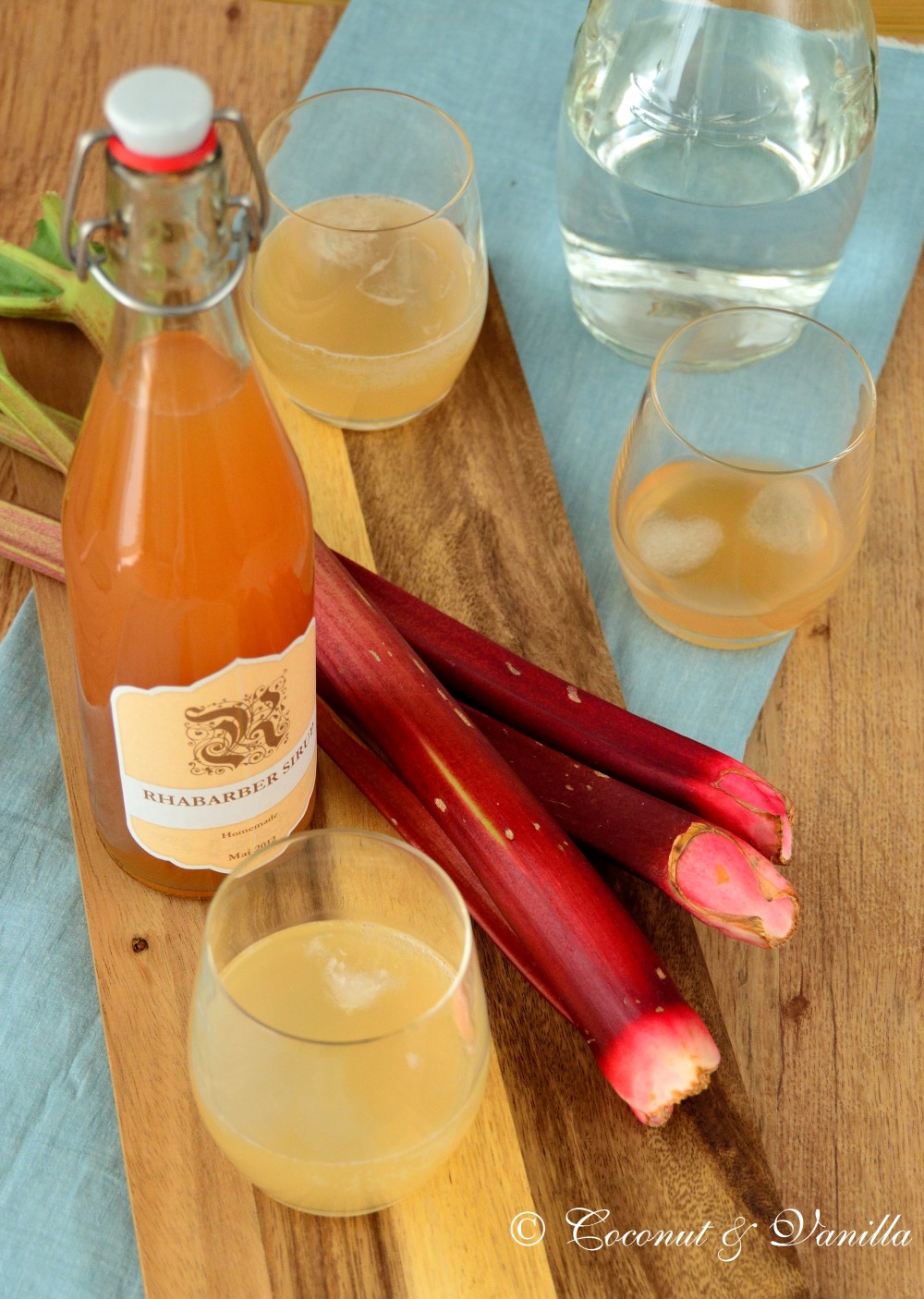 One year ago: Rhubarb Streusel Tart
Rhubarb Syrup
yields: 1,5 – 2 l syrup
Ingredients:
about 1.3 kg rhubarb

900 g sugar (I used half white and half brown sugar, but just because I didn't had enough white sugar anymore)

500 ml water

juice of one lime
Rinse the rhubarb thoroughly and cut off the ends. Slice the rhubarb thinly. Combine with the sugar in a large pot. Let it steep for one hour.
The rhubarb has now lost some of it's juices and became softer. Add the water and the lime juice.  Bring to the boil and let it simmer for about half an hour, until the rhubarb has completely broken down.
Strain through a fine mesh sieve and let it drain.
Bring the syrup to the boil briefly and fill in sterilized bottles.