Saturday, 10th December 2011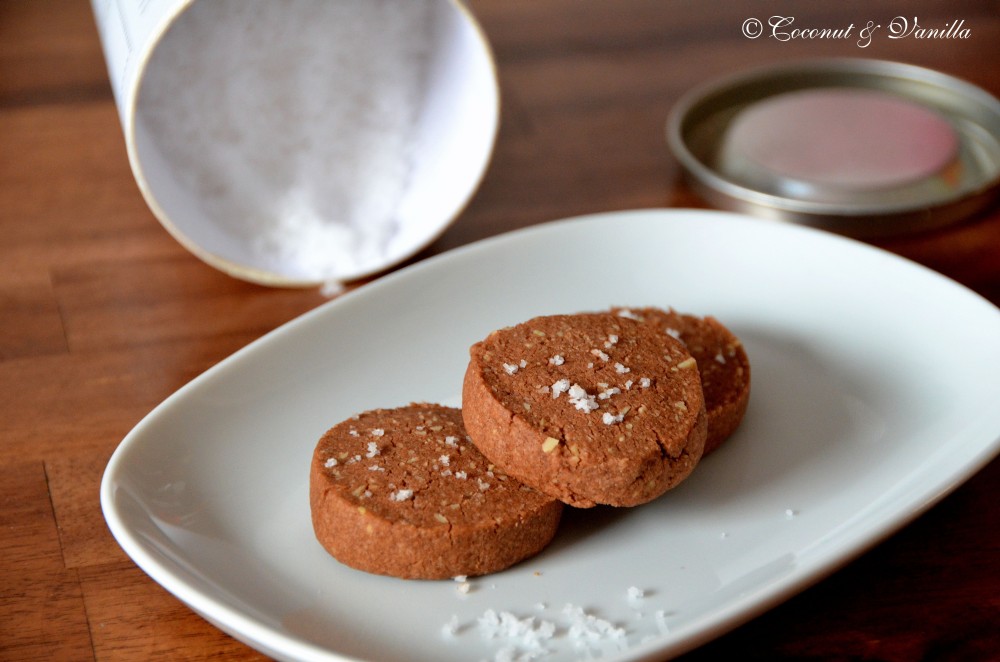 For the third Sunday in advent I'm providing you a recipe for super delicious chocolate cookies sprinkled with fleur de sel. Chocolate and coarse sea salt are such a great combo! If you haven't tried it yet, give it a chance by now.
These cookies are totally easy to make in no time (ok, minus the time for chilling the dough). Just the right thing, if you have no nerves anymore for using cookie cutters.
In the time before Christmas I want to stock a whole different bunch of cookies. Some with chocolate, some filled with jam, some tossed in sugar, some made with cookie cutters, some just rolled in a log and cut, classic and fancy ones, new and tried and trusted ones.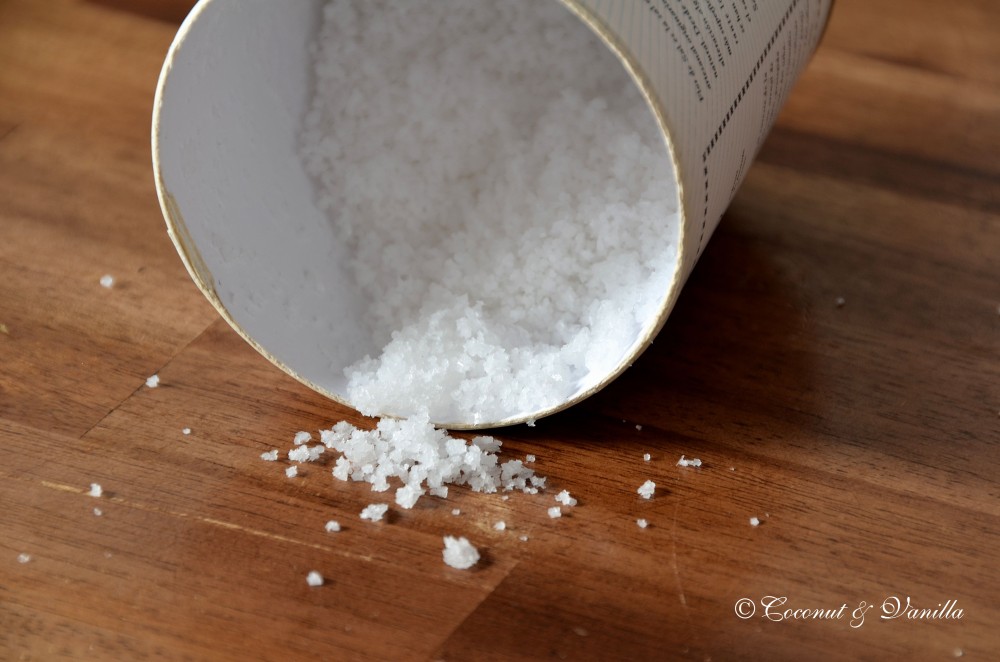 With these cookies the chocolate section should have been done. But then I made some so called Spekulatius (speculoos or spiced cookies). So called because in my opinion they didn't deserve the name itself. They were lame and so I pimped them with some chocolate glaze. Now you even know my tip for mediocre cookies: (good) chocolate glaze.
The background of this whole try speculoos recipe thing (this was my second attempt of trying a Spekulatius recipe and the first one was even worse) is, that I'm looking for THE speculoos recipe. Speculoos are those Belgian Spekulatius (spiced cookies) and with chocolate glaze they are even much better than their German siblings. But since now I haven't succeeded in finding THE recipe. So the search goes on, but I may shift it to next year.
One year ago: Black and White Cookies, Nut Cookies, Apricot Cookies
Chocolate Cookies with Fleur de Sel
yield: 60 – 70 cookies
Ingredients:
250 g butter, at room temperature

80 g granulated sugar

50 g powdered sugar

1 Tbsp vanilla sugar

125 g finely ground almonds

350 g flour

50 g cacao (I used only 30 g, because my cacao was used up, but I would have been used more)

fleur de sel
With the paddle attachment of your stand mixer beat the butter until fluffy.  Add the granulated and powdered sugar, as well as the vanilla sugar gradually, until the butter is creamy and pale. Add the almonds, then the flour and the cacao. Mix all in, until everything is evenly distributed.
Roll the dough into two logs, 3 – 4 cm in diameter. That's best already done in some plastic foil. Wrap it in the foil and chill for at least one hour.
Preheat the oven to 150° C.
Cut the log into rounds, 3/4 cm thick. Place them onto baking sheets layered with parchment paper. Sprinkle every cookie with a bit of fleur de sel.
Bake for 12 – 15 minutes. Let them cool completely on a rack.