Thursday, 3rd September 2015
First tomato jam sounds strange, doesn't it? I thought so, too. But then I had a large bunch of tomatoes, which needed to be processed and I thought why not try it? I'm open for experiments and when you make some research tomato jam isn't the fancied thing in some countries, but an old hat.
The jam tastes great with cheese! A really divine combination. And in winter you bring the summer back by smearing it on a good slice of bread with butter.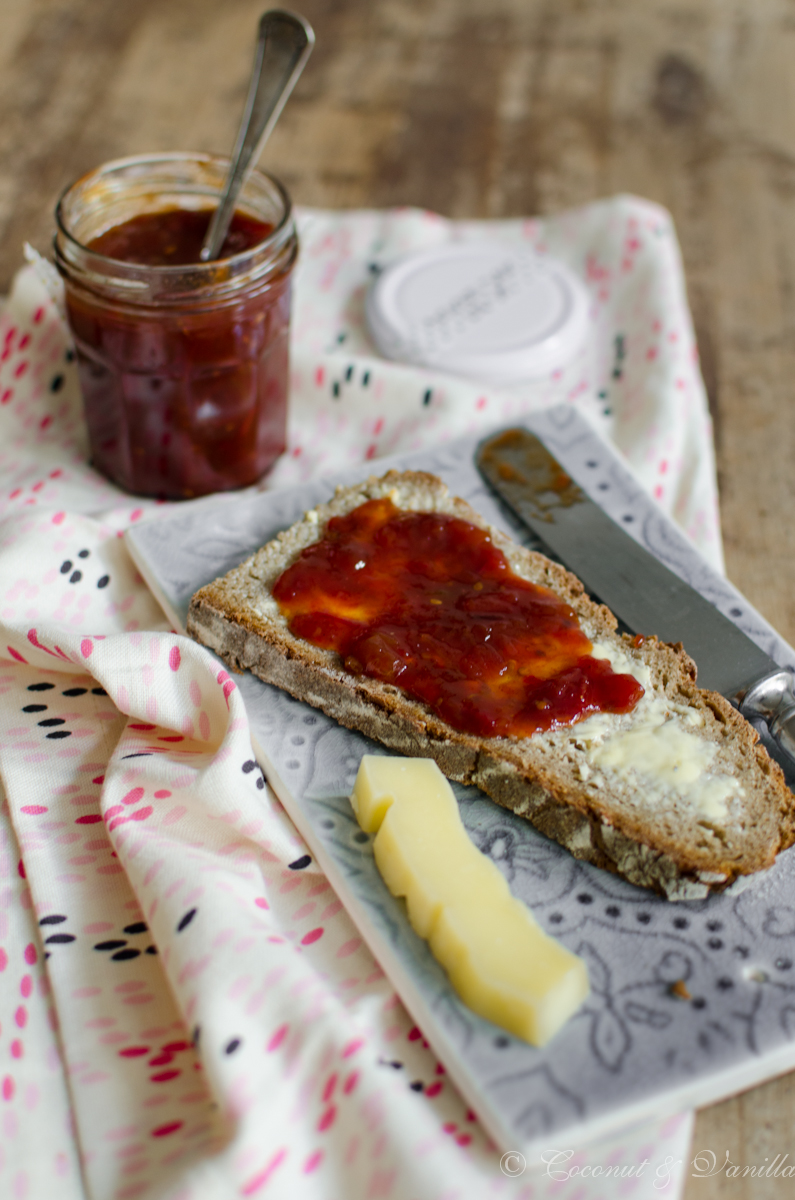 Accompanied with cheese the tomato jam is also a great gift! Maybe with a bottle of french wine, too?
The jam is cooked without jelly sugar and is therefore thinner than normal jam. But depending on how long you cook the jam you can also reach a very good texture. It took me about 2 to 2,5 hours for that. But the jam has a lot less sugar and works without additives that elongate the shelf life. The jam really tastes like tomatoes (in a good way!) and isn't just sweet. The texture is perfect after the long cooking time. It's worth it (and simmering is no work really, right?)!
So if you're in abundance of tomatoes or see good and cheap tomatoes on the market, grab some and give it a try!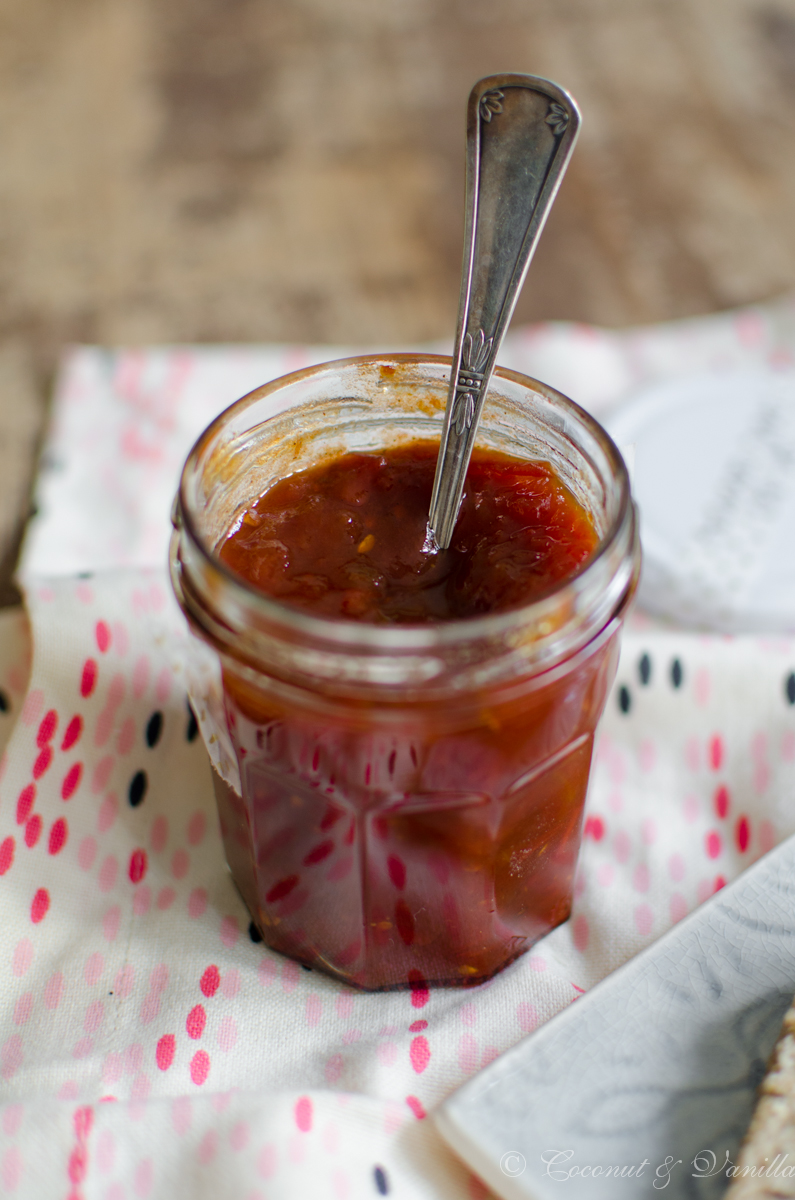 One year ago: orecchiette with fava beans and herbs
Two years ago: quesadillas with zucchini and fresh corn
Three years ago: blackberry chocolate pie
Five years ago: plum galettes
Tomato Jam

adapted from Food in Jars* by Marisa McClellan
Ingredients:
 2,3 kg tomatoes
700 g sugar
120 ml lime juice
2 tsp ginger,, finely grated
1 tsp ground cinnamon
1/2 tsp ground star anise
1 Tbsp sea salt
1 Tbsp red pepper flakes
optional: pectin powder: if you don't want it to cook several hours, use pectin poweder as stated on the packets instructions
Rinse and core the tomatoes. Dice finely.
Using a large pot add the tomatoes with the other ingredients to it and bring to a boil. Let it simmer until it reaches a sticky texture like jam. That takes 2 – 2,5 hours.
Sterilize the jars in a water bath or in a 120° C oven for 20 minutes. Let the jars and lids cool reversed. The lids should be dry inside.
Fill the jam into the jars and seal tightly. Let the jam cool. If there is a jar where no vacuum has build up, put the jar in the fridge and eat first.
The jam is good for at least one year.
* Amazon affiliate link (If you buy something after clicking on this link on amazon, I earn a small amount of money, which I reinvest in this blog. Thank you!)