Wednesday, 5th February 2014
Last September I made another day trip in the Swabian Jura with Ina from Feinschmeckerle. We agreed in no time about our destinations we had to visit. So our way led us to my new favourite shop"Lieblingsstück" in Eningen, to the butcher Metzgerei Allmendinger in Sonnenbühl and to the Lorettohof in Zwiefalten. We also visited the Hohensteiner Albkäserei to buy again some cheese and took a look at the buffalos on the pasture (and the buffalo babies on the farm). We also took a walk over the  beautiful farmers market of Metzingen.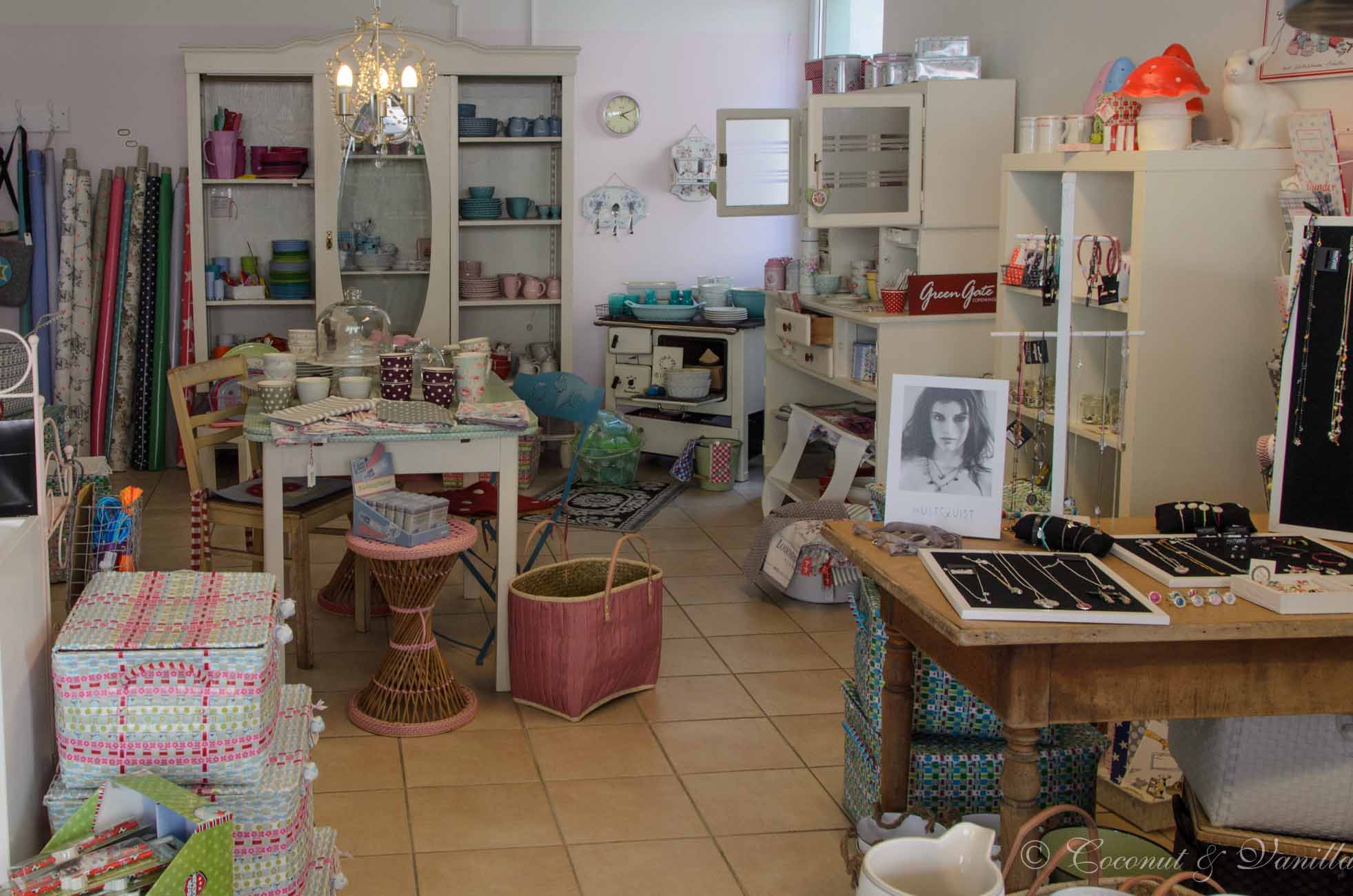 But first I show you some pictures of the great Lieblingsstück in Eningen. The shop is true gem, as well as the sweet owners. I already could't get my mouth shut by watching the shop windows and in the inside I not only wanted to buy all the dishes, decoration stuff, ribbons, pegs, jewelery and scarfs, but also the beautiful antique furniture, which is sadly only for displaying all the stuff ;).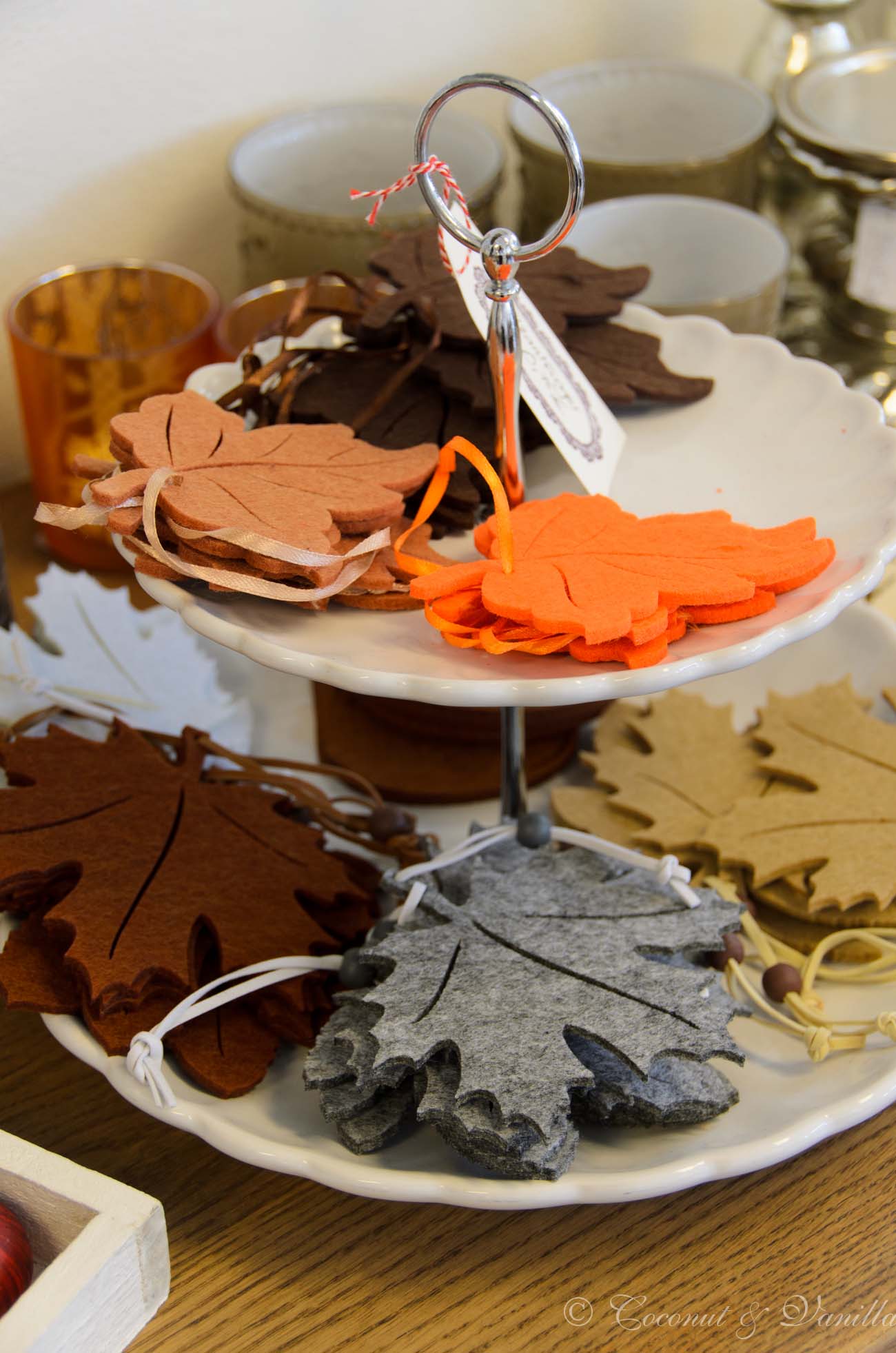 They have all the well-known trademarks as Green Gate, IB Laursen, Overbeck and Friends, Krima und Isa and a lot of more. I instantly fell in love with the felt products, which are mostly handmade by themselves. I had to buy some small decoration pieces, the large pebble seat cushions are still waiting for me 😉 (although I would love to do something like this on my own).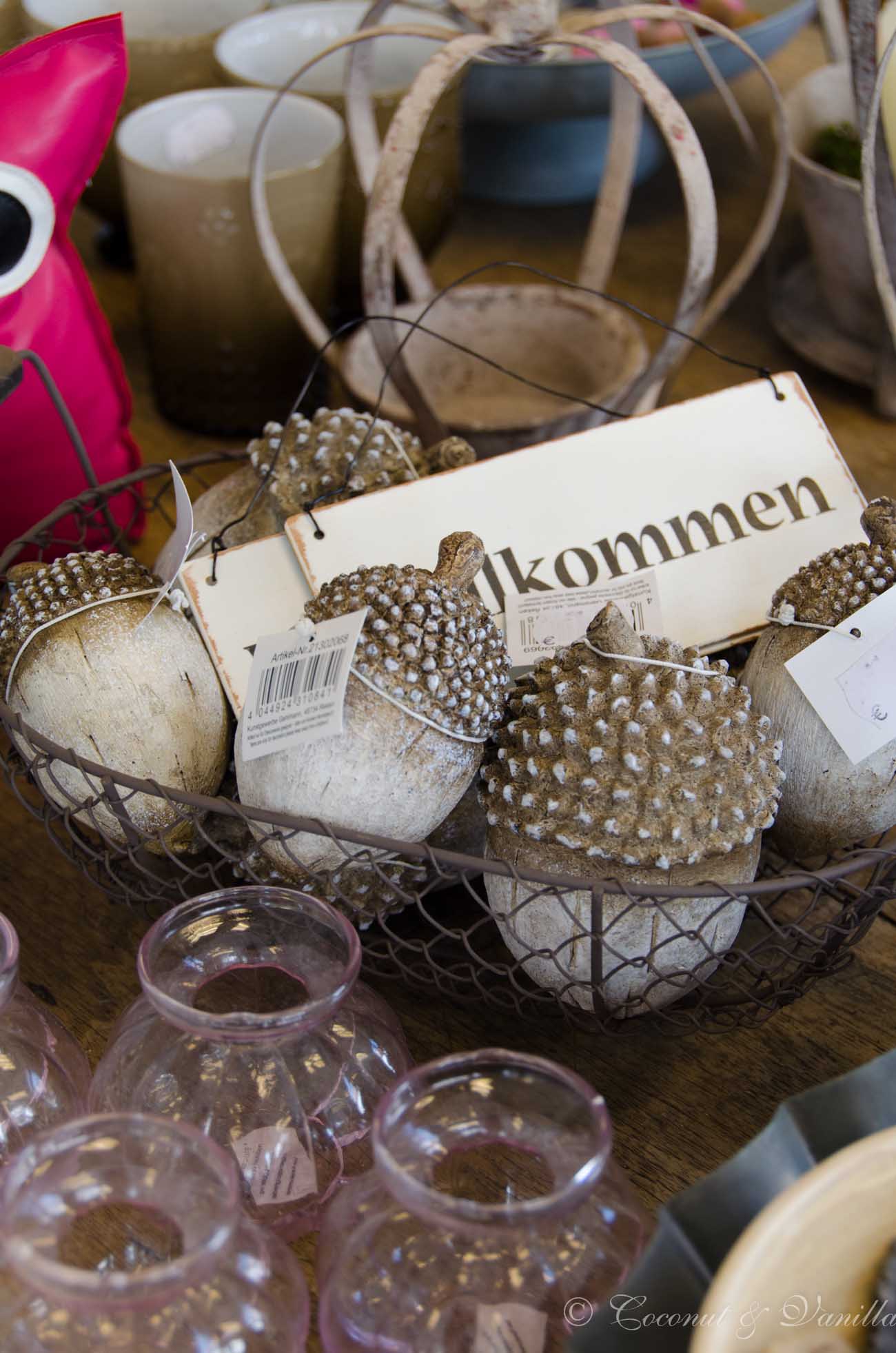 Whilst you are shopping you can also enjoy a cup of tea or coffee and chat with the owners. As you might notice this is true shop love and it will not be my last visit there!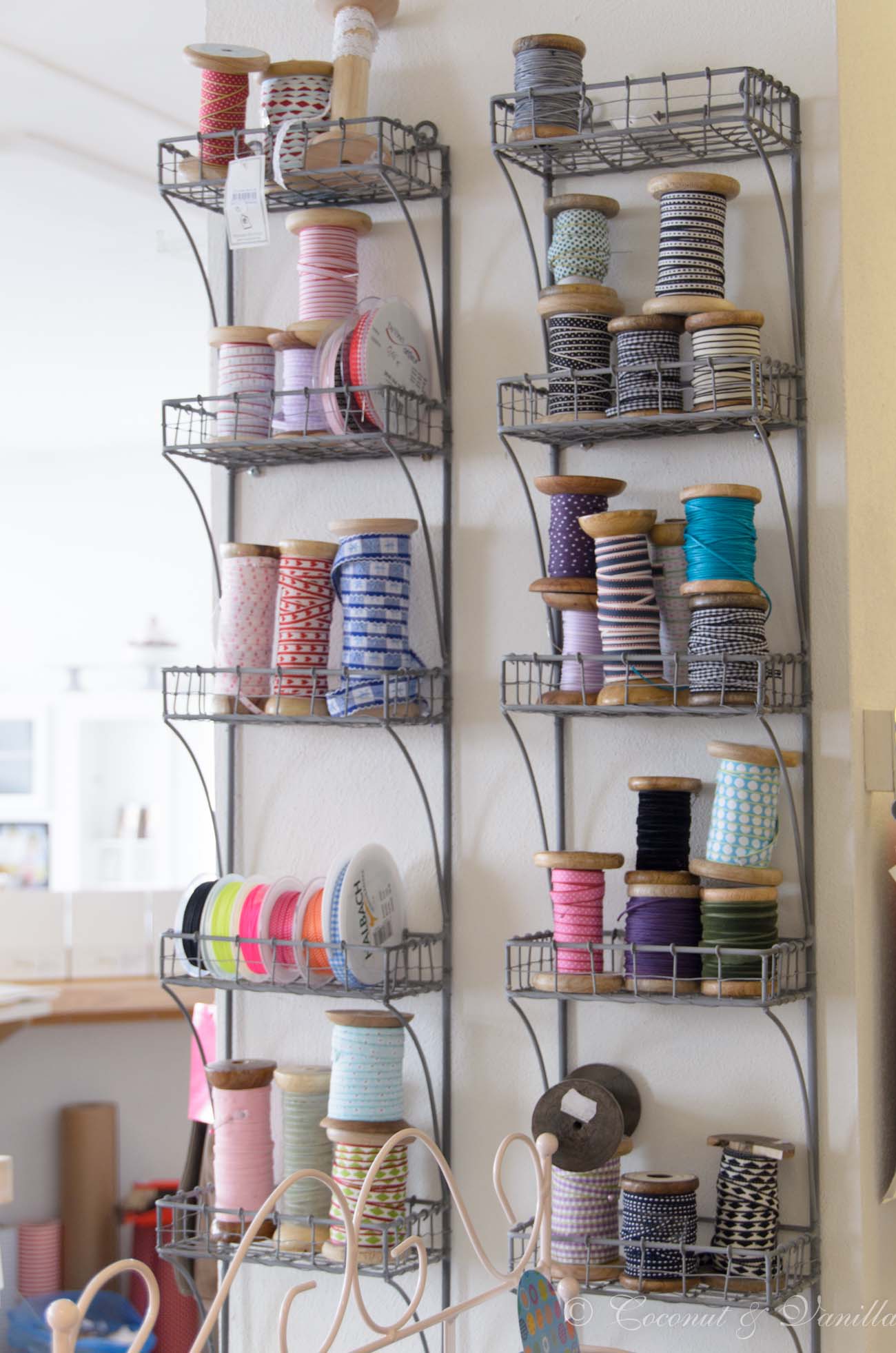 I almost bought some of the cake mixtures in Weck bottles, because they looked so beautiful, but I could hold me back and bought some "useful" decoration stuff.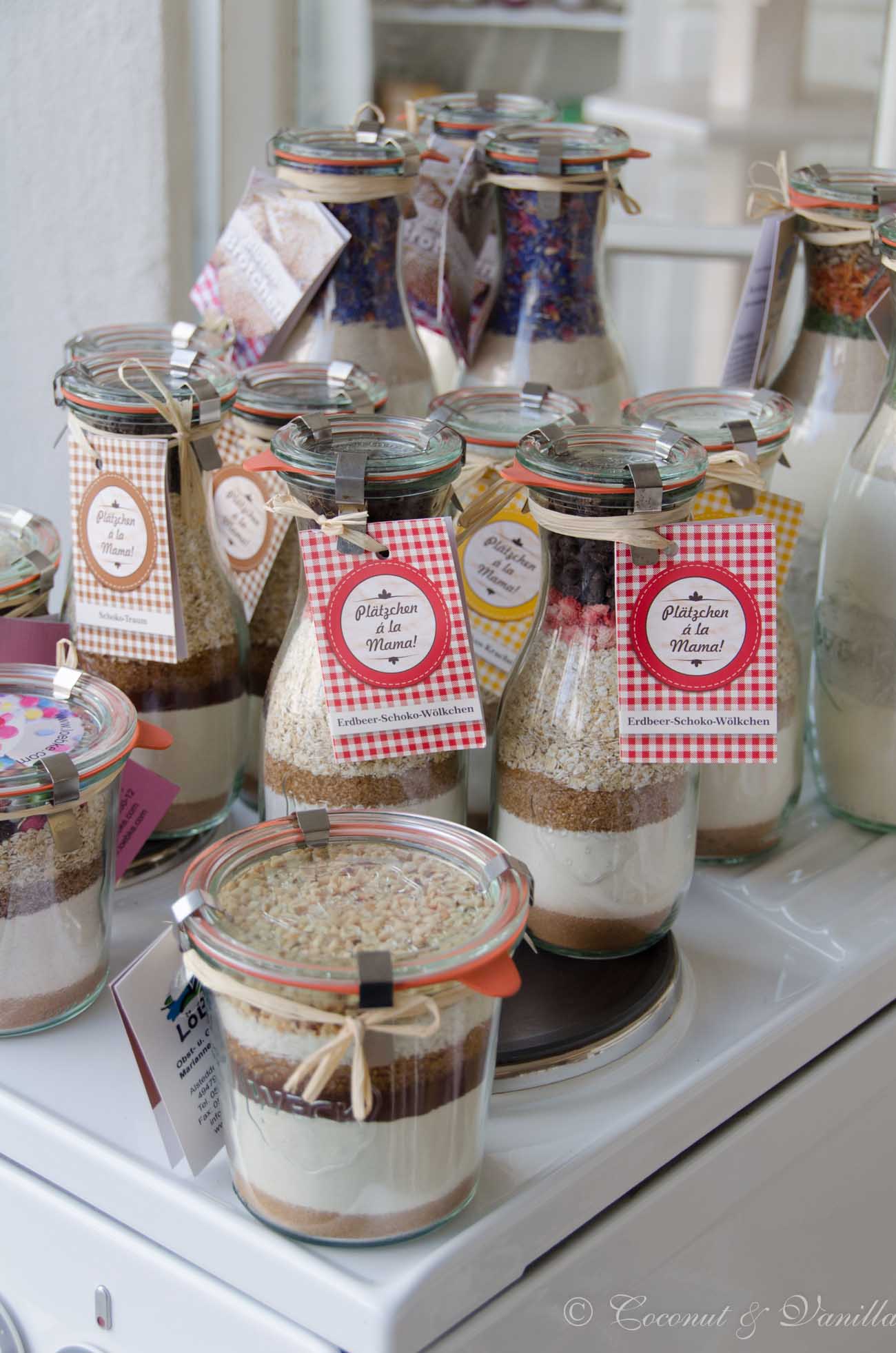 After a bit of searching 1 o' clock sharp we headed into the Metzgerei Allmendinger. We weren't even the last customers and unlike mostly Swabians the vender were very relaxed and the door wasn't even locked immediately behind us.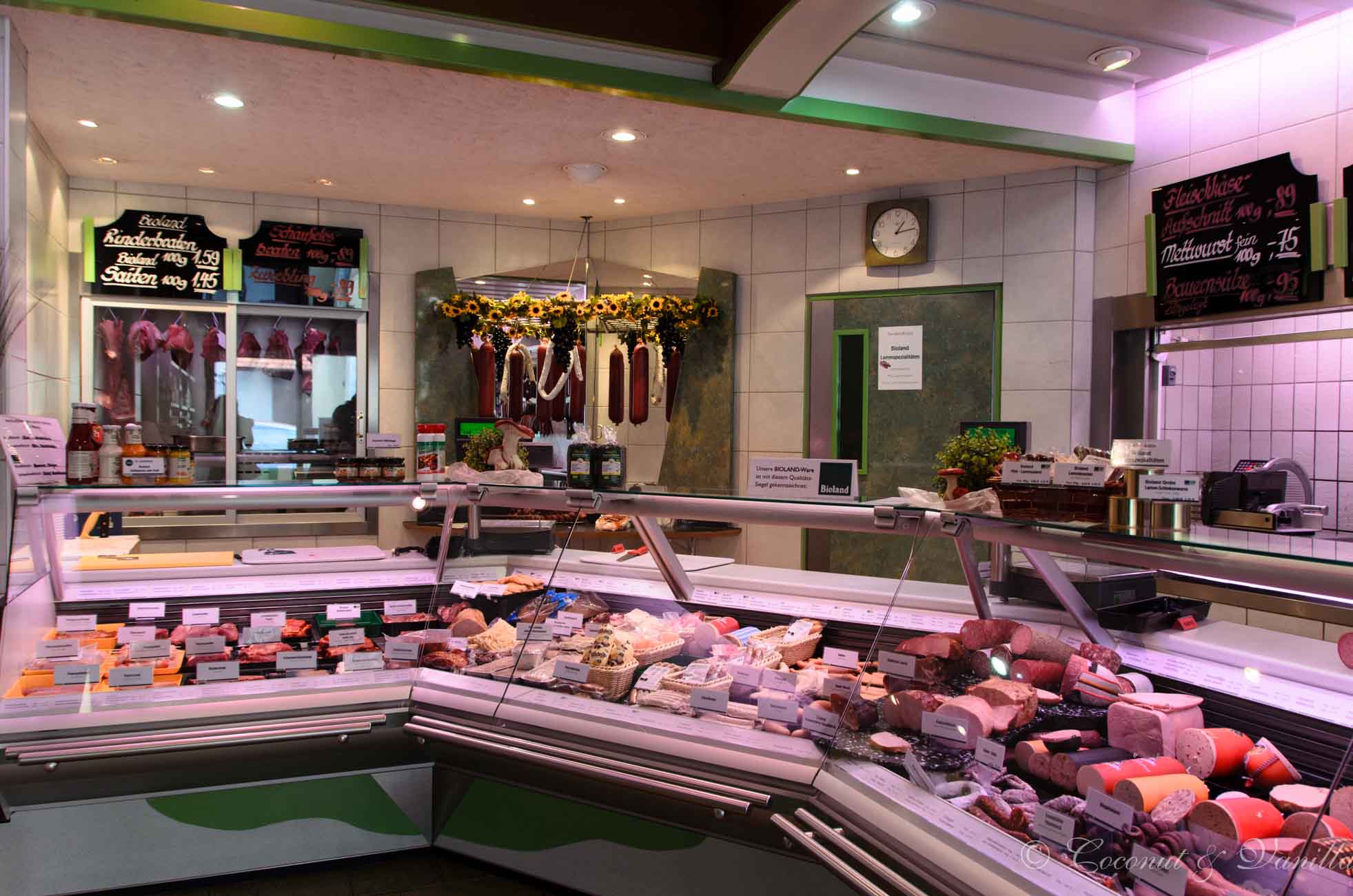 First of all we picked out some Wurst and then bought some organic Bioland beef roast. They have a large selection of Bioland Wurst and meat and you can also preorder everything, if you have a request. The sales woman and the owner Marco Allmendinger were very qualified and liked to talk about their products. It was obvious, that they like what they are doing there. The meat is all from local farmers, a sign on the counter tells from where exactly.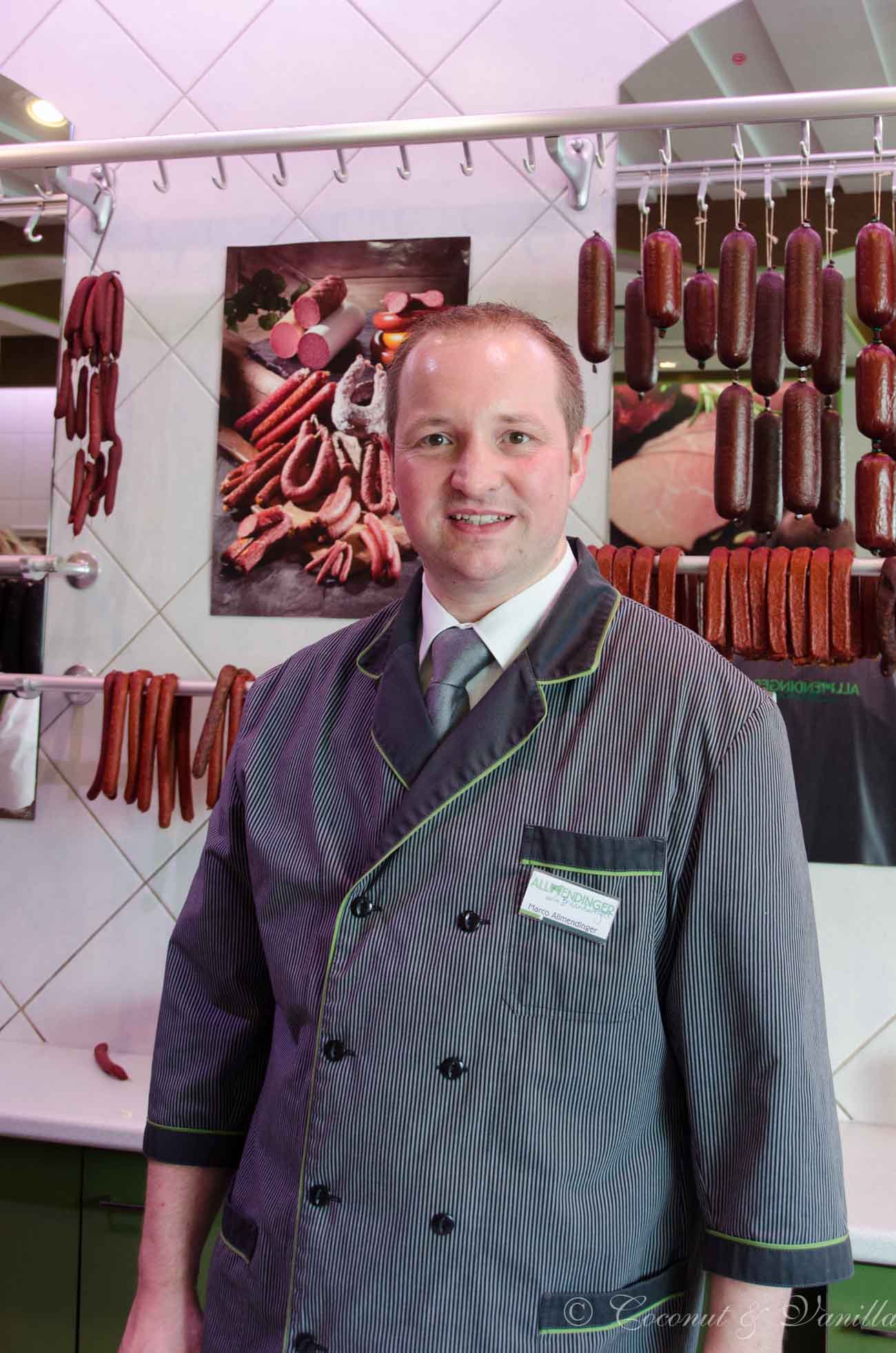 Next time I would make a list what I want and preorder it. You can also get some things in the Mühlrad Cannstatt (if you preorder them), but just a small selection. I was always very satisfied with the quality of the minced meat and I can truly recommend it! The value-for-money-ratio is great, so it's worth to make a short trip to Sonnenbühl to support a family business and to get some good Bioland meat, too!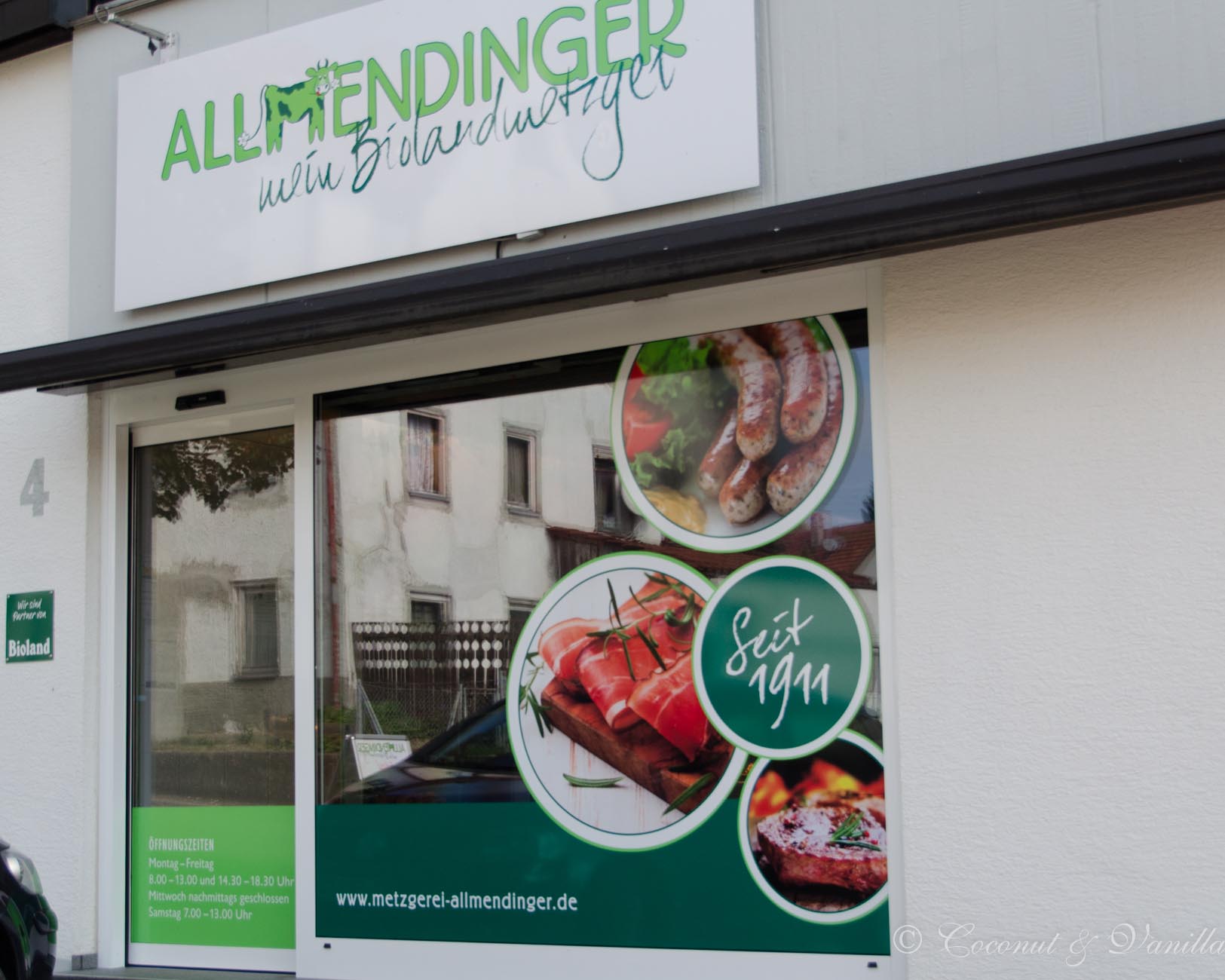 Afterwards we went to the Lorettohof in Zwiefalten. The Lorettohof is a good way off on the Swabian Jura and just as we were on the Jura thick fog approached the the temperatures fell about perceived 10° C. Nonetheless it was a great backdrop and a dream for me as a fog lover.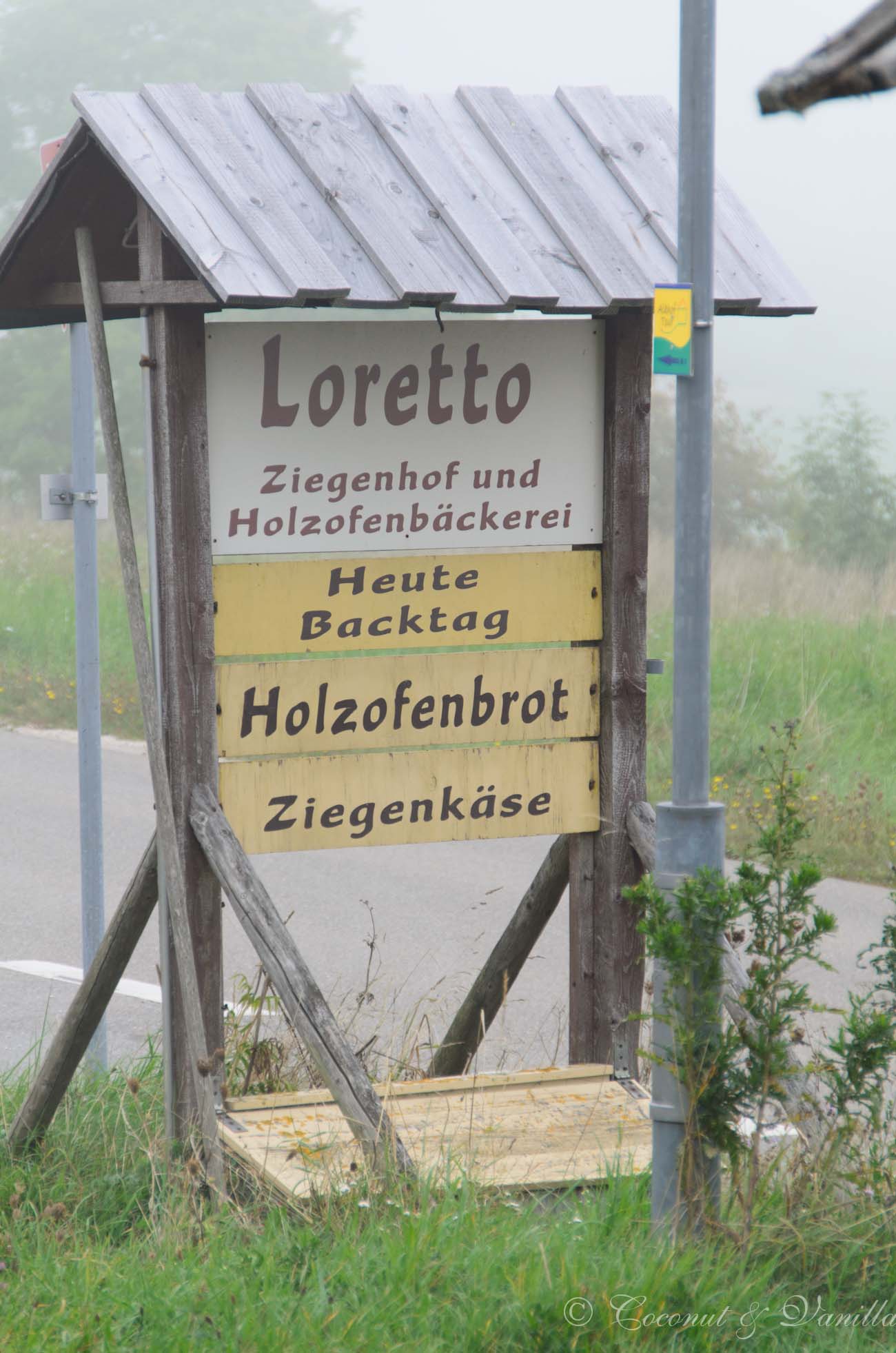 The Lorettohof has gotten more famous in the last year since Günter Weber's book Gut Brot will Weile haben: Der Bäcker vom Lorettohof und seine besten Rezepte was published last year. And that's jsutified! He bakes bread, rolls, cakes and pastries still in the wood fired oven. On the same farm a goats flock is living and milk is made into delicious fresh goats cheese and soft cheese. Depending on the season it's also possible to buy goats meat.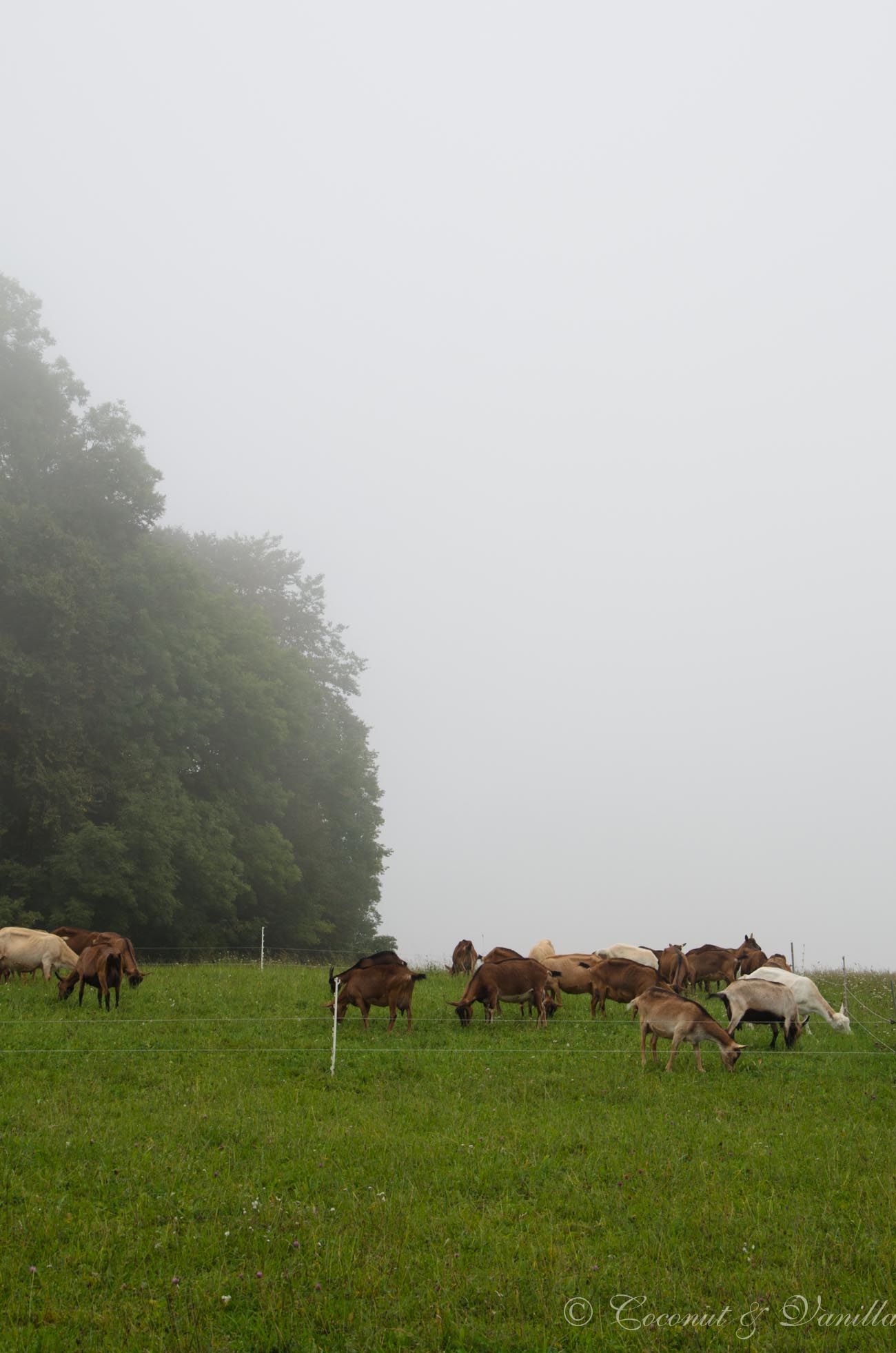 All products (except for the meat) can be tasted in the attached café, which of course we took a chance of. Who would say no to a mixed bread selection and some fresh goats cheese? And then the chef came by and signed Ina's book and chatted with us. He was very kind and really shy. I really need the book, too, since their Streuselküchle  were exceptional!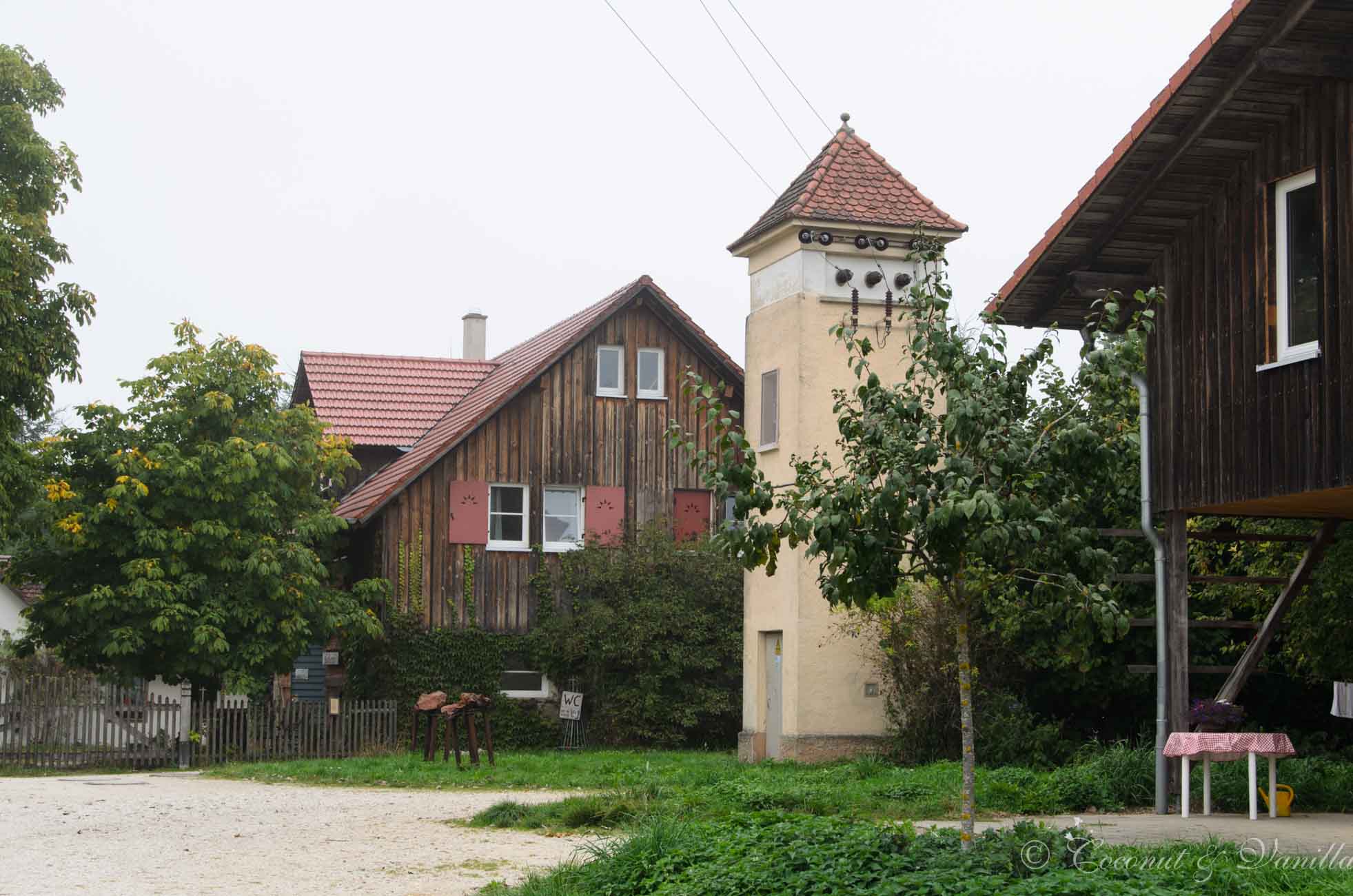 The day couldn't have ended better!
Although we had another personal highlight on the way home, but that stays our little secret. 
You find all my shopping tips here (including all the adresses) or in the left sidebar at "Shopping Recommendations".
Enjoy also Ina's article about our trip here!