Friday, 30th August 2013
Yay, after a long long pause I'm back with this column! In the meantime Ina gave birth to an adorable babygirl and so we paused the project for some time. Ina is still very busy with her babygirl and tries to get along with us from time to time. In the meantime I'm cooking myself through the book alone.
I also benefit from this pause, since I was a bit weary of the book – as much as I love it – cooking from it a lot. Meanwhile I love it afresh as from the start and I'm now cooking a lot from it again. So it is still a favourite cookbook of mine and one of my big cookbook recommendations!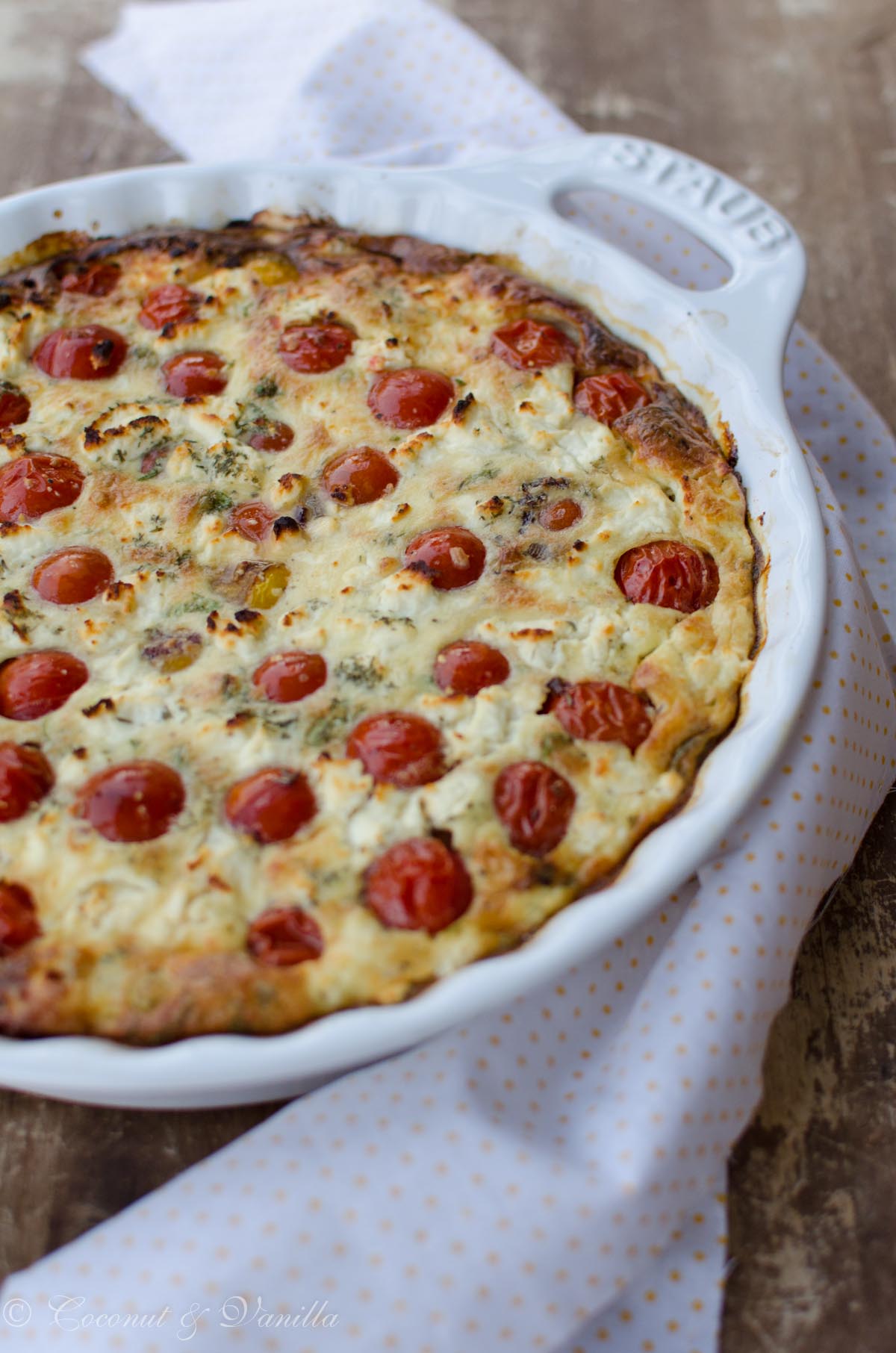 I made this clafoutis (page 122) already twice this summer, because there's zucchini in it ;). The clafoutis isn't a big surprise in taste, but it is really delicious and it's not too eggy, which clafoutis are too often for my taste.
It's better to slice the zucchini thinly with a knife and roasting them in a pan in batches. The clafoutis will taste much better then (I've tried less time consuming ways, but nope!).