Tuesday, 20th August 2013
This recipe is on my blog list for a few weeks already, but since there are still a lot of beans in the garden it's still in time!
I really love green beans, but I'm still pondering what to do with them than the normal green bean dishes and green bean salad. The internet isn't much help either since recipes with green beans don't vary that much.
In Simon Bryants Vegies I found a recipe, although I'm not yet happy with this new book of mine and I cannot make a recommendation for it, yet. This recipe (my way) is very easy and combines the beans with wonderful flavours which perfectly fit together.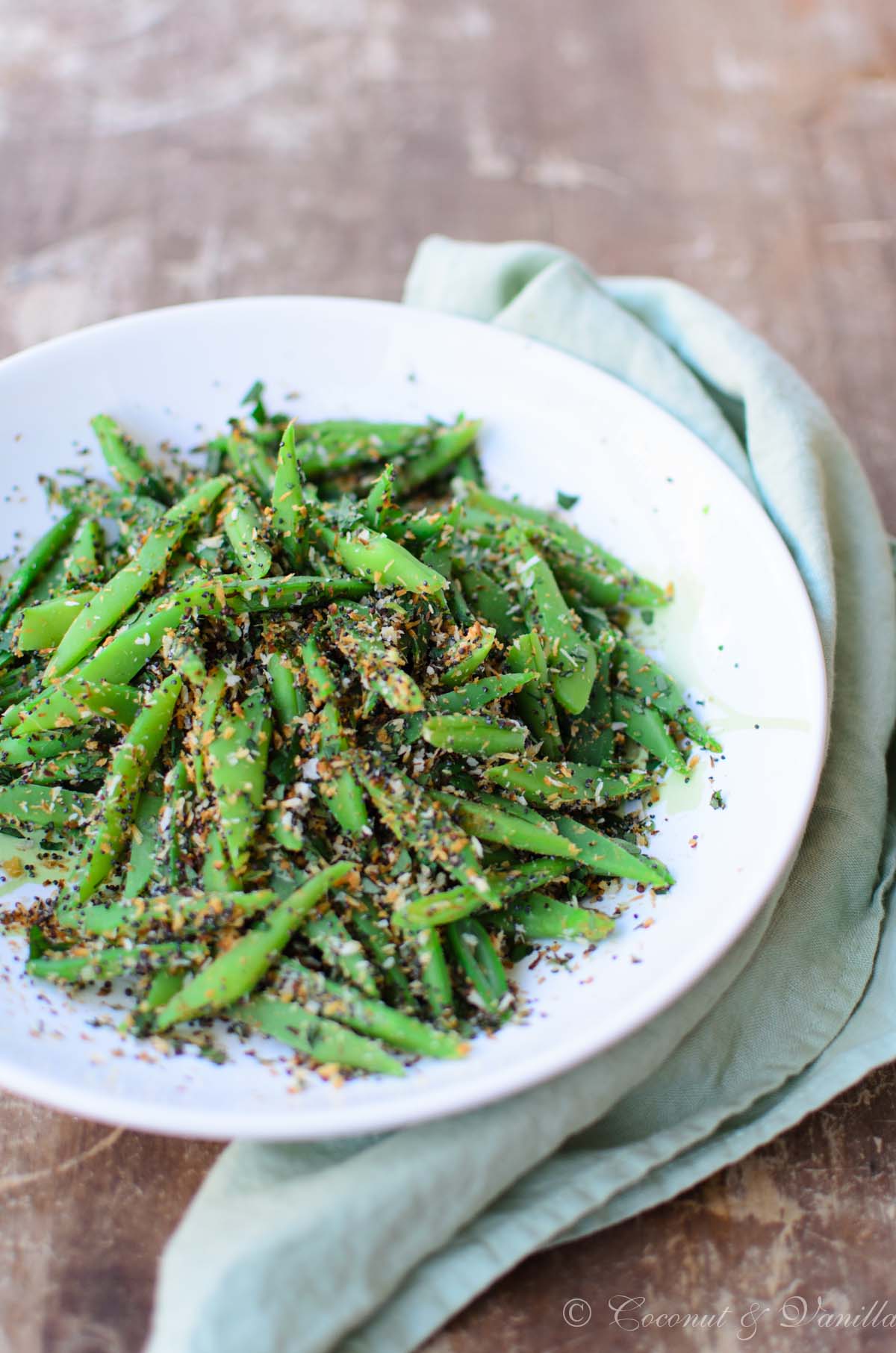 One year ago: salade niçoise
Two years ago: flaxseed sourdough bread
Three years ago: couscous avocado salad
Four years ago: death by chocolate
Green Beans with Coconut and Poppyseeds

adapted from Vegies by Simon Bryant
yields: 2 servings
500 g green beans or runner beans, trimmed (runner beans cut diagonally into 1 cm stripes)
30 g shredded coconut
clarified butter
2 Tbsp poppyseeds
1,5 Tbsp brown mustard seeds
1/2 Tbsp ground cumin
sea salt
1 small handful coriander (I use vietnamese, since it isn't that soapy), finely chopped
Cook the beans in salted boiling water for a few minutes, they should be al dente. Rinse under cold water and drain.
Roast the shredded coconut in a pan. Remove when they are fragrant and begin to brown. Add the poppy and mustard seeds to the pan and roast until fragrant, too. Mix the coconut with the spices and the chopped coriander.
Sauté the beans in a bit of clarified butter on medium heat for half a minute, add the spices and mix. Season with sea salt.
Arrange on a platter and serve.