Thursday, 23rd May 2013
After quite some consideration we decided to rent again a piece of field at meine Ernte. We loved it last year and are looking forward to gardening, harvesting and sowing a lot of new varieties. This year I want to keep you posted and I begin just now with some pics from last weekend. There isn't much to look at, yet, hopefully that will change soon.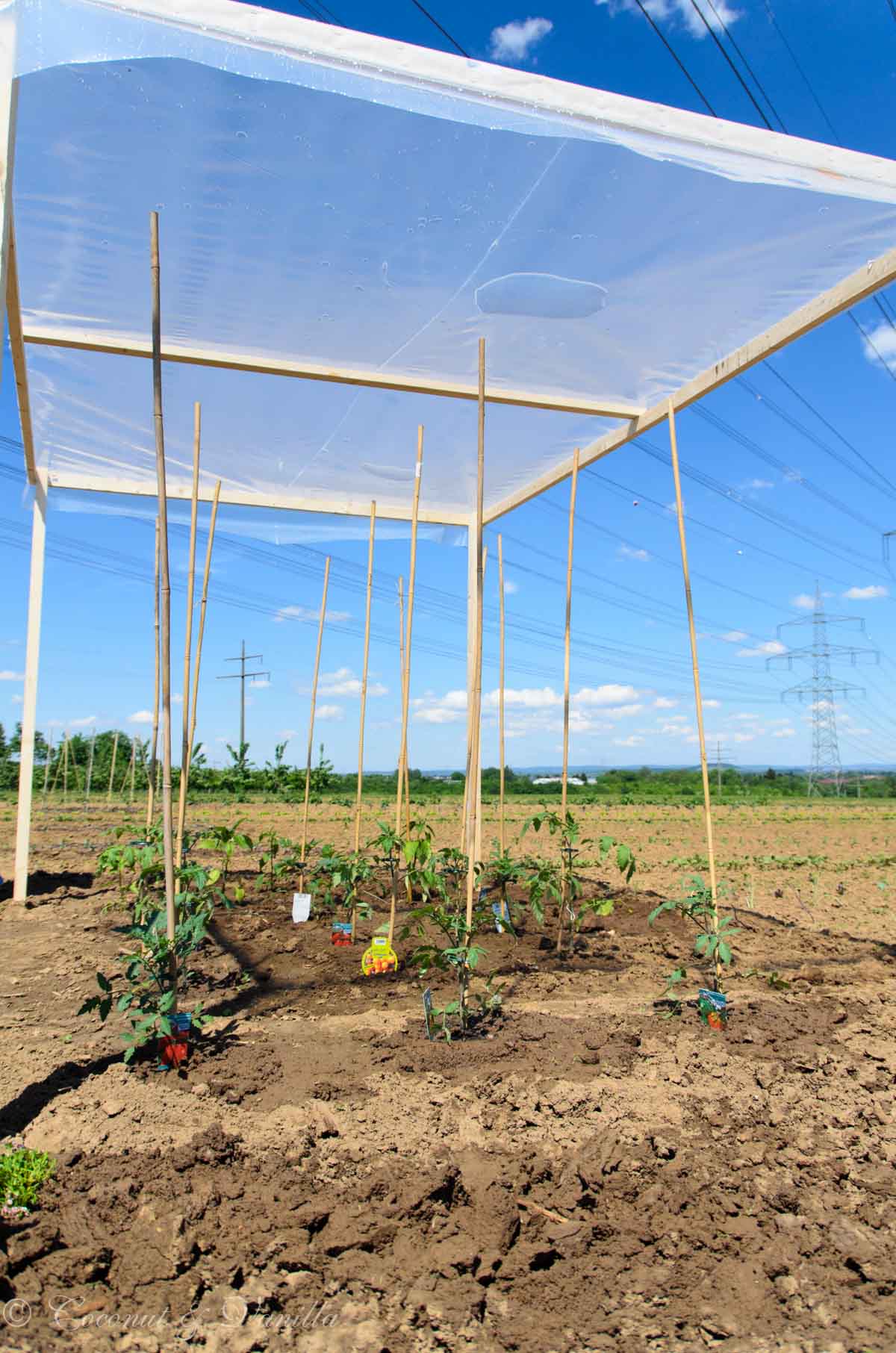 We planned our field in advance this time. We removed some seedlings from vegetables we don't like that much or need the whole season to grow and we can buy cheaply at the farmer's market. Therefore we have more space for vegetables we can't buy anywhere here, like Chiogga and yellow beetroots, fava beans, coloured radishes and some other varieties. I love that they've included peas in the sowing plan! And we will try to grow a melon! It will be so exciting this year!
We learned from last year and built a roof for the tomatoes. The weather this spring in Stuttgart is especially worse, it mostly rains (and it's cold, too), so a roof was really necessary.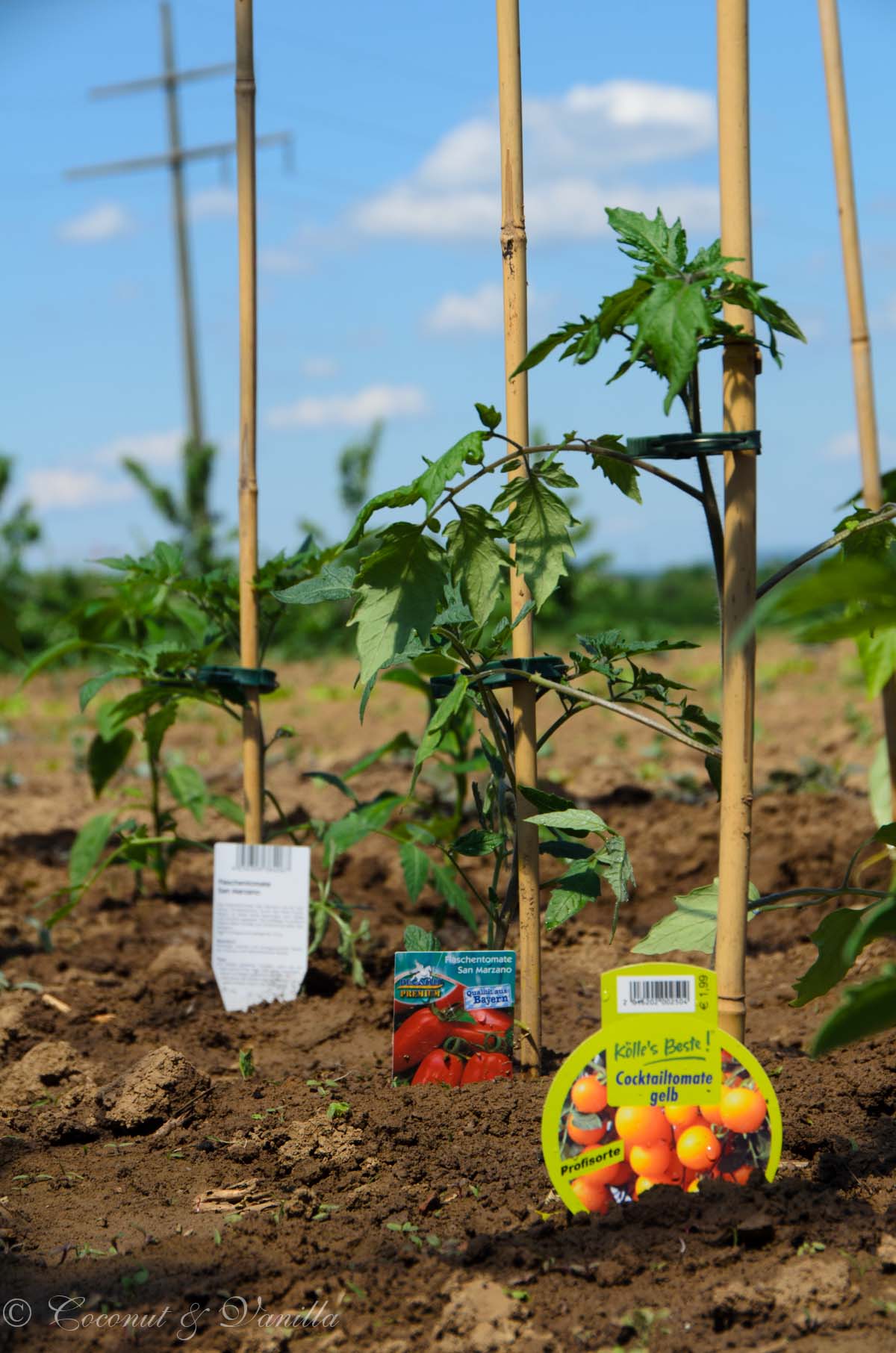 Against the nasty flea beetles we spread some rock flour, they are already fiercely nibbling on our plants.