Sunday, 27th November 2011
Four weeks until Christmas. It's time to begin with baking Christmas cookies. Okay, I've began already two weeks ago, some boxes are already filled. The other will follow soon.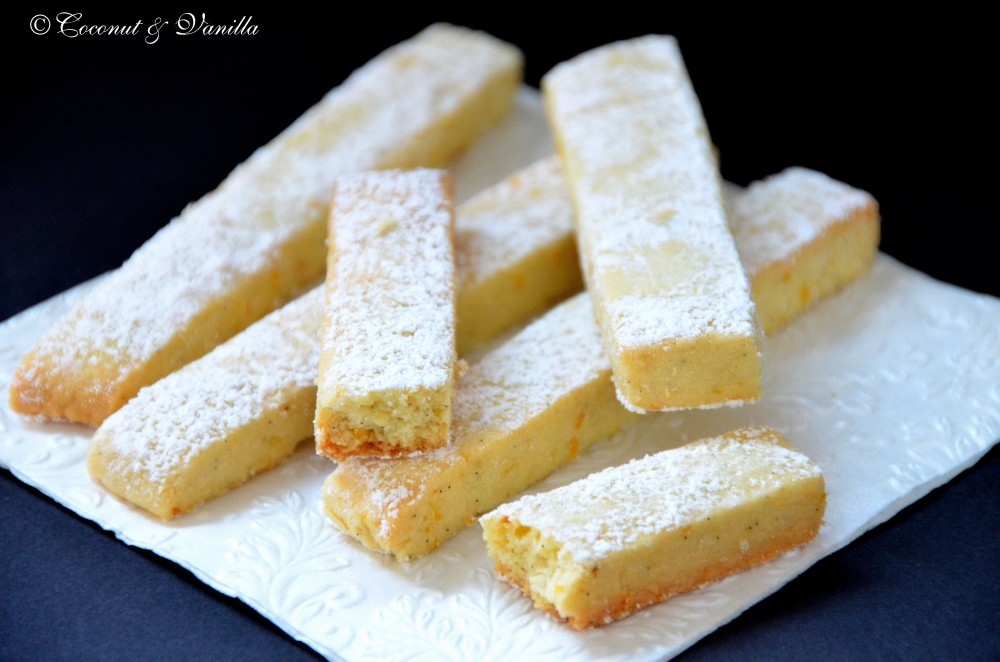 So two weeks ago I searched the internet up and down, looking for something new to bake. Nothing of my cookie recipe collection applied to me. I wanted some new aromas, without making something too extraordinary. Then I found these cookies with orange and vanilla. I made some changes to the recipe to fit my likings. Now they are one of my favourite Christmas cookies! They are tender and melt in the mouth. They have this intense taste of oranges with a hint of vanilla. They are fresh and festive.
So they are my ultimate recommendation to bake for Christmas time this year! And next year, and the following and …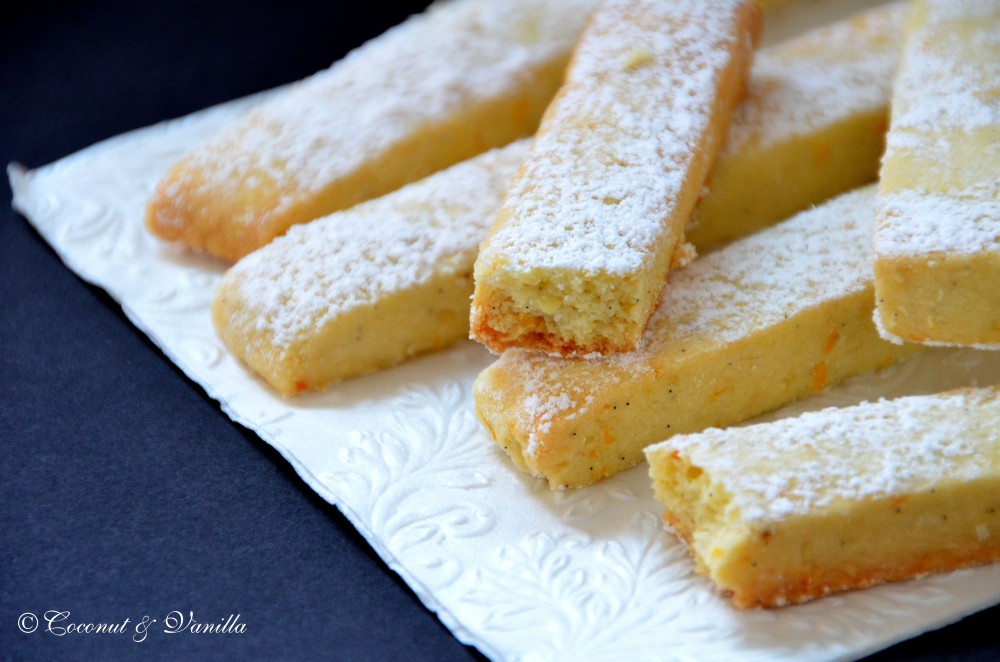 Because of my intense baking time these days, as well as making ice cream and desserts  and eggnog, I use a lot of egg yolks. But the egg whites gain the upper hand in my fridge. Do you have any recommendable cookie recipe using a lot of egg whites and no egg yolks? I'm looking forward to your ideas!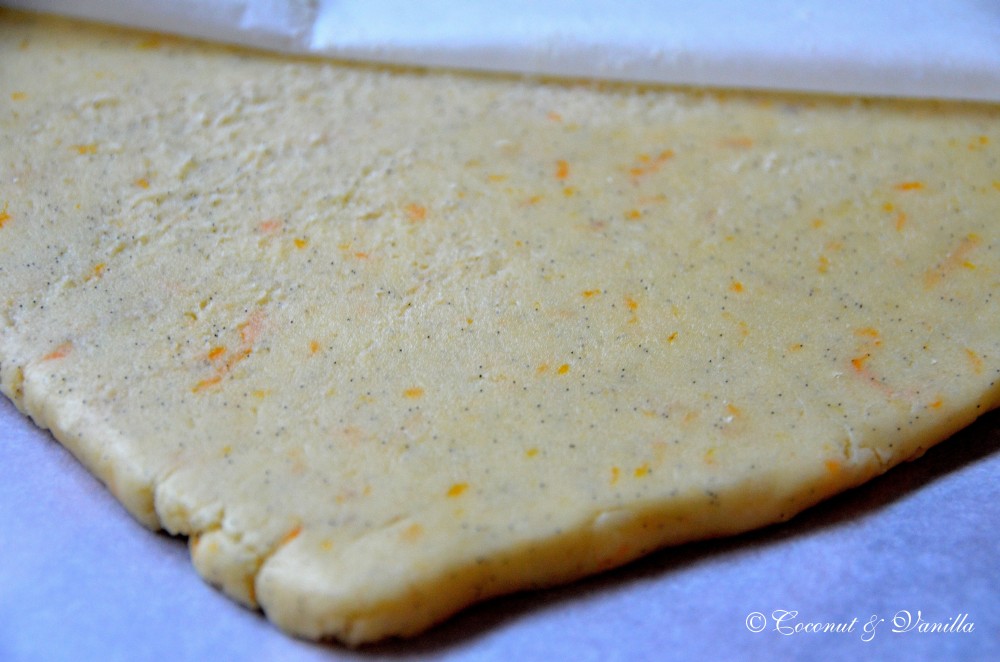 One year ago: Black and White Cookies, Nut Cookies, Apricot Cookies
Orange – Vanilla – Sticks
from Essen & Trinken 11/07
yield: about 60 sticks
1 vanilla bean

zest of one organic orange

1 tsp orange extract

150 g butter, at room temperature

70 g sugar

1 egg yolk

salt

50 g cornstarch

200g flour

50 g ground almonds

50 g powdered sugar

1 Tbsp vanilla sugar
Half the vanilla bean lengthwise and scrape the seeds. Beat the butter, sugar, egg yolk, one pinch of salt, orange zest, orange extract and the vanilla seeds with the flat beater of your stand mixer until fluffy, 3-4 minutes.
Whisk together flour, cornstarch and almonds. Add to the butter mixture.
Preheat the oven to 160° C.
Between two layers of parchment paper roll out the dough into a rectangle 0,5 cm thick, about 40 x 20 cm in width and length. Refrigerate for one hour.
Layer two baking sheets with parchment paper. Remove the upper parchment paper from the dough and cut it into 1 x 10 cm sticks. Place them carefully with a palette knife onto the baking sheets (they break easily). Refrigerate the first sheet, until the second is ready, too.
Bake the cookies for about 12 minutes, until slightly golden brown on the edges.
Let them cool completely on a wire rack.
Mix the powdered and vanilla sugar. Sieve it over the sticks.
Can be stored in a cookie box for at least 4 weeks.