Monday, 23rd May 2011
Last week I visited my beloved hometown. One evening I was out in a restaurant, where I ordered a chai tea after dinner. On the plate with the tea, there it was: a cantucchini, also known as biscotti di Prato (to be correct: it's one biscotto and several biscotti). An Italian cookie specialty.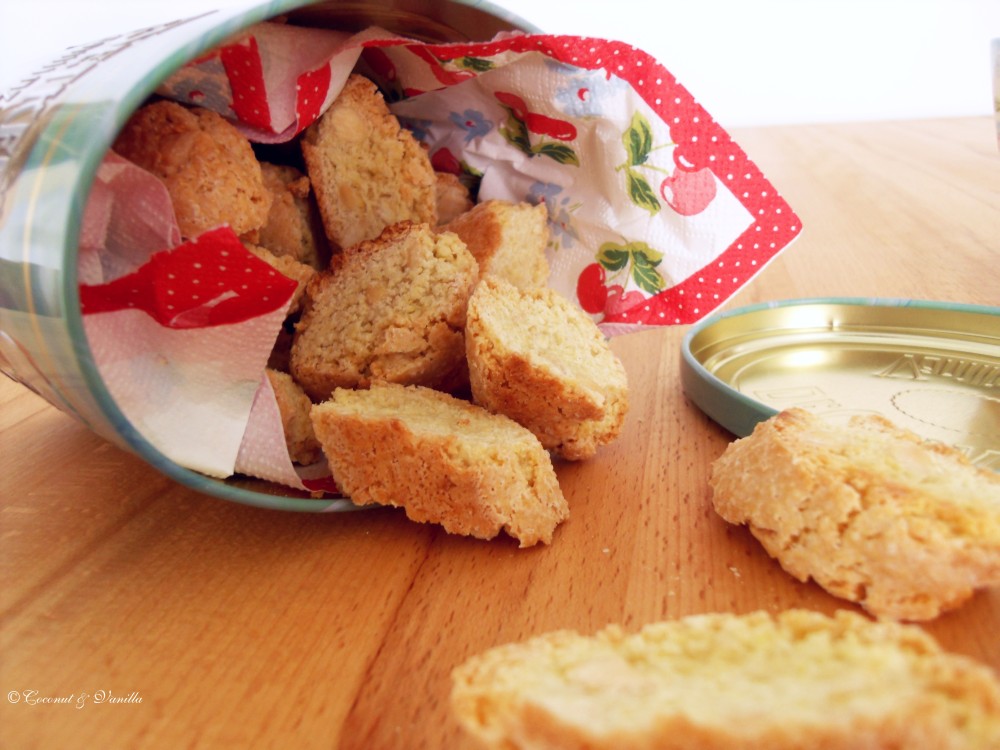 Something I've never liked. That's because every time, when I lied my hands on one of these, they were hard like a rock (literally). They were no fun to eat. And so they had no specific taste to me. Because how do you taste something, that doesn't dissolve in your mouth?
But of course, I took the cantucchini in my hand and gave it a try. I just can't say no to any cookie. And then it happened… it wasn't hard like a rock!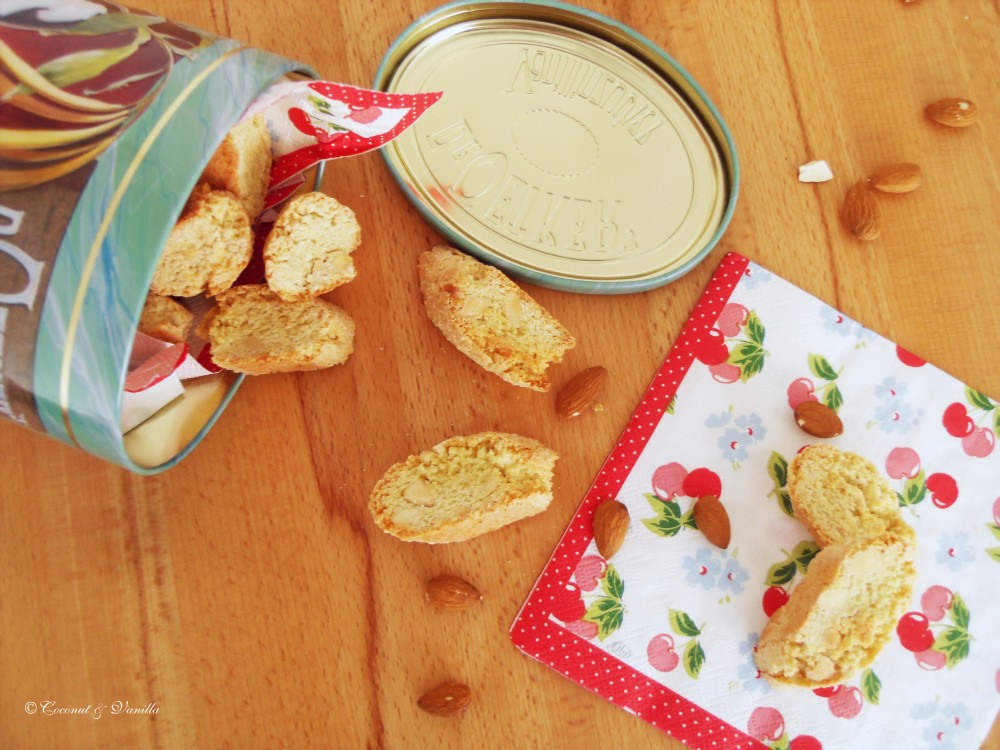 It was crisp, maybe a bit more than crisp, but that's ok, because it was slightly dense and chewy and not that hard in the middle. It was even tasty. I wondered where the rock-biscotti came from in the last 15 years and what the people had done with them.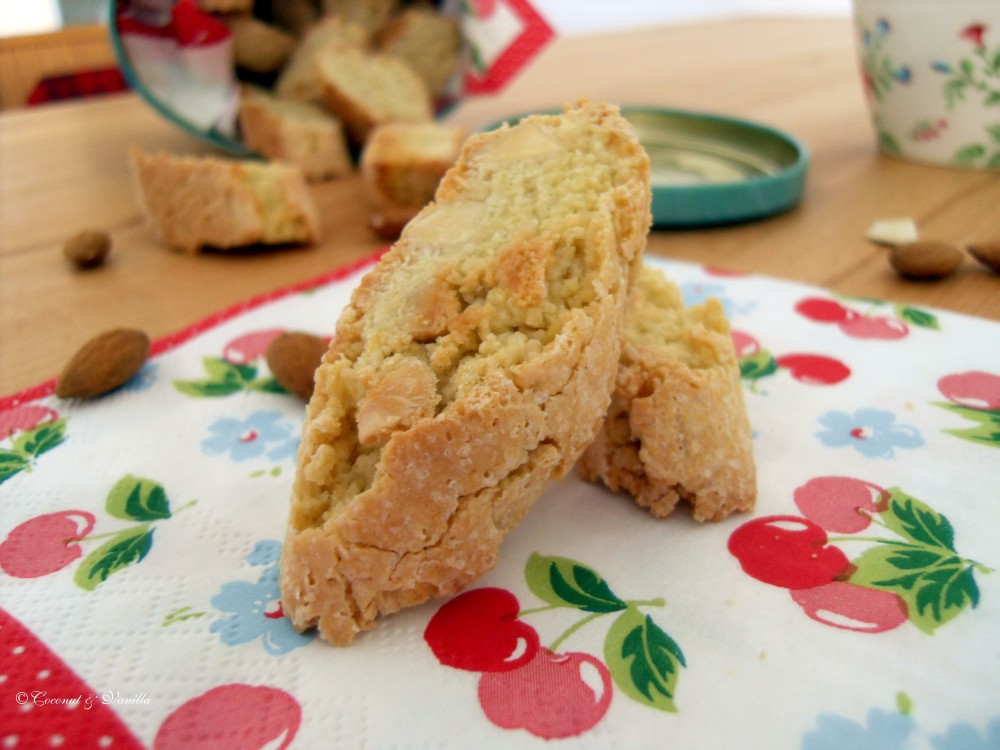 Later that week I was still thinking about that biscotto. I searched the internet and found a recipe, which I baked yesterday. And I really like them. They are firm and crisp outside, and dense and chewy and a bit soft inside. Slightly sweet and spiked with big almond pieces.
The cookies are baked twice, thus they get there hardness. These are very ancient cookies and baking them twice makes them storable for a long time. Of course, if you like them very hard bake them a bit longer.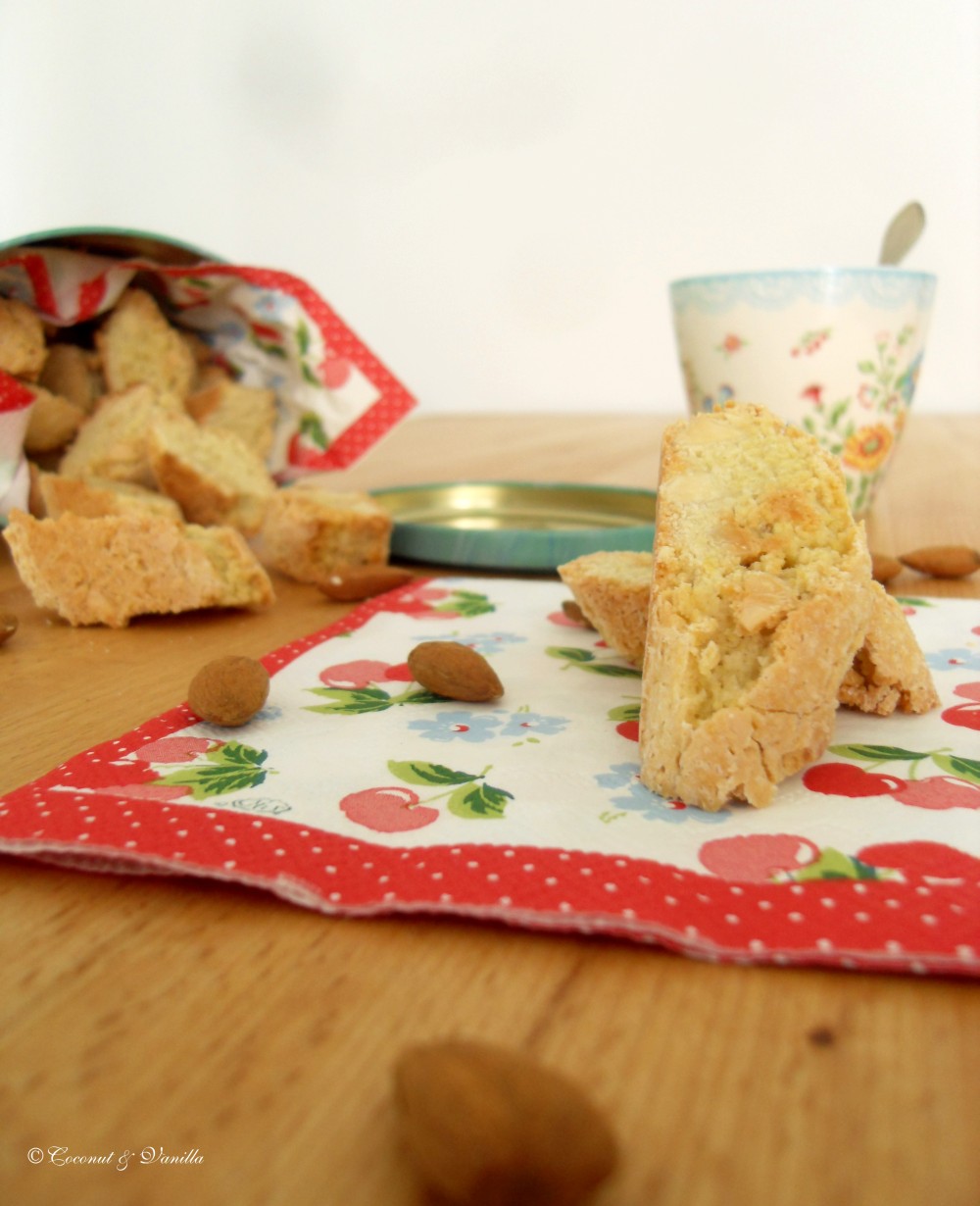 Cantucchini or Biscotti di Prato
adapted from Kleiner Kuriositätenladen
Ingredients:
100 g whole almonds

300 g wheat flour

1 tsp baking powder

170 g sugar

2 eggs

1 egg yolk

1 pinch of salt

50 g grounded almonds
Preheat the oven to 180° C.
Place the whole almonds in a small bowl and dash with bowling water, until covered. Let it rest for 10-15 minutes. Drain the almonds, then rinse with cold water and drain again. The skins of the almonds can now be removed easily. Dry the almonds in a kitchen towel. Spread them on a baking sheet and dry them at 180°C for 10 minutes.
Chop the almonds coarsely.
Place the rest of the ingredients in a bowl and knead, until a firm dough has formed and the ingredients are all incorporated. Add the copped almonds and knead until incorporated.
Divide the dough into two pieces. Roll it out into logs, which are as long as your baking sheet is wide. Place them onto the sheet and bake them at 180°C for 20-25 minutes. They should be golden brown.
Take them out of the oven and let them cool off a bit, but not entirely! Cut the logs slantwise into 2,5 cm thick slices. Place the slices upright on the sheet and bake for another 10 minutes.
Let them cool off and store in an airtight container.