Sunday, 1st May 2011
I told you about the ultimate french toast. I promised to blog about it. And this is it: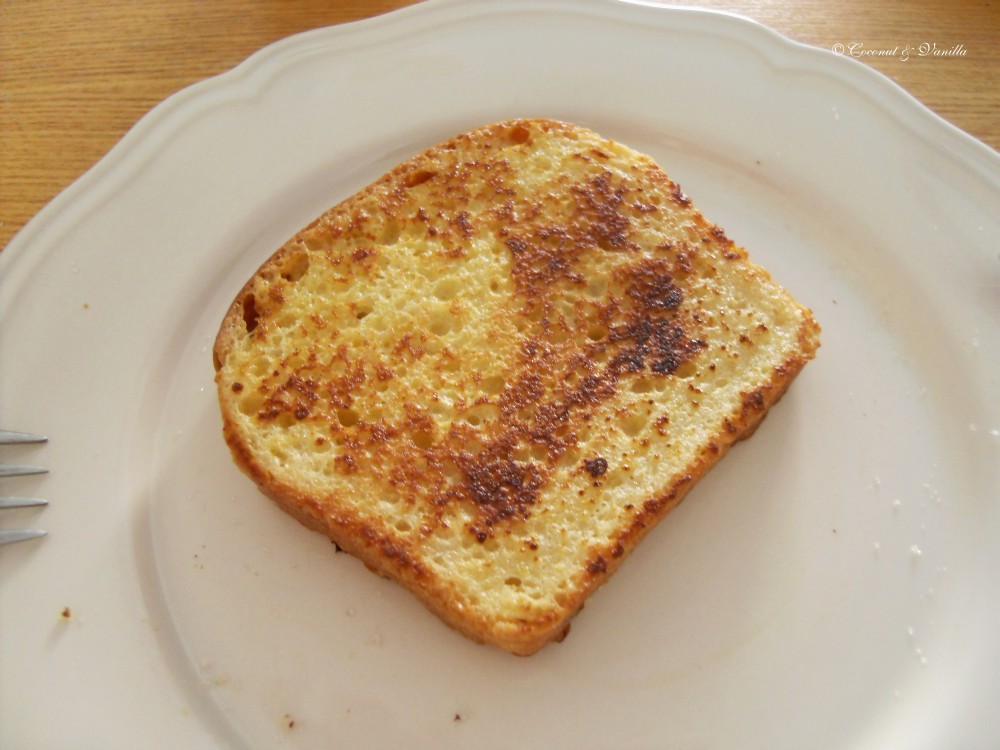 I didn't made this recipe up myself. That's because I was never a fan of french toast. For me french toast was always eggy, soggy and so not worth making. But I'm always open to like things I do not like. By the way, I'm still looking for recipes, that will make me love cauliflower and brussel sprouts.
Well, this recipe did make me love french toast. It's a revelation. It's not soggy and not eggy. It will taste great with maple syrup, like this: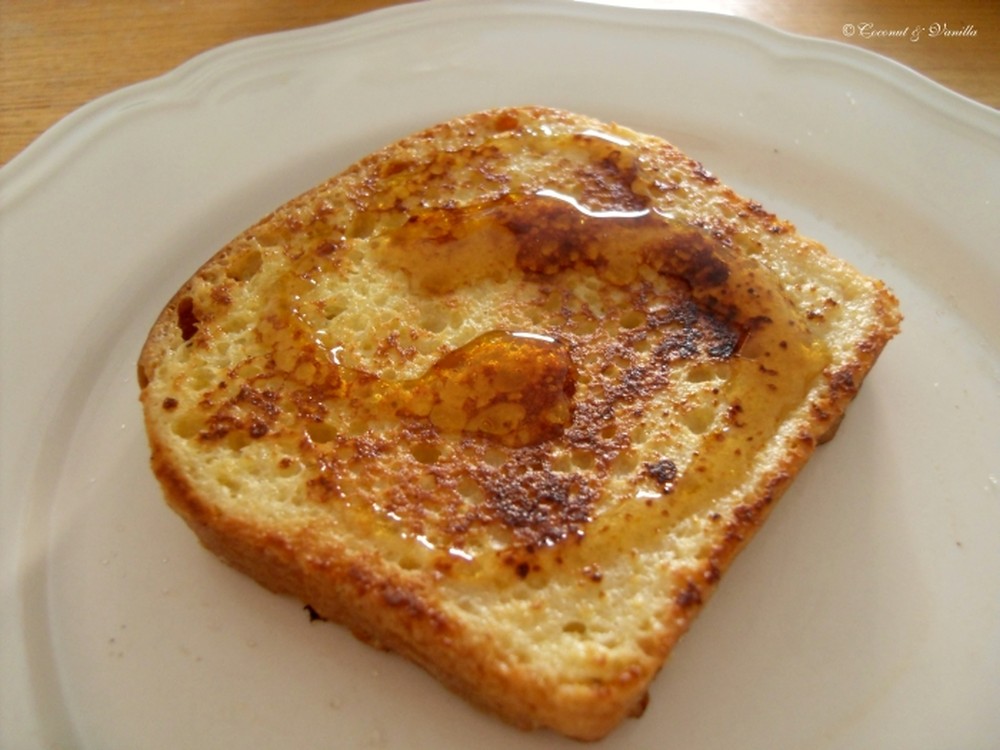 Or with cinnamon-sugar, like this: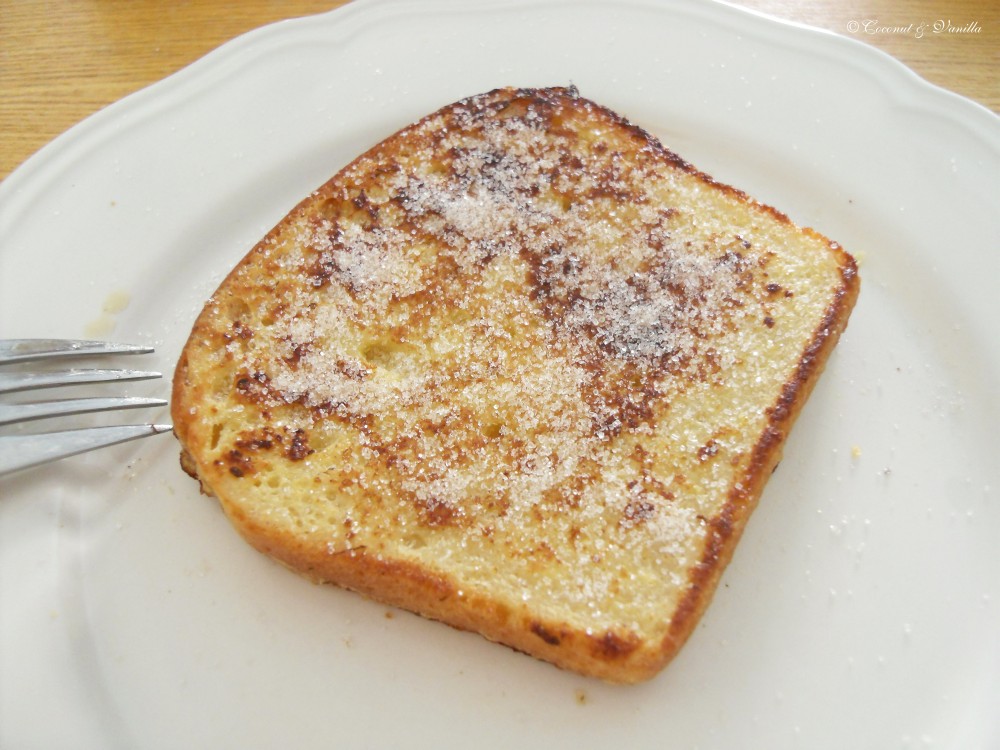 Do not use the supermarket toast! I won't begin the toast discussion again, I think you know what I'm talking about. If not, read about it here.
I used the homemade toast for this. It was just perfect. If you don't want to bake it yourself, buy a bread with texture inside, which is not too fluffy. Otherwise the french toast will be soggy and there is no way to get a soggy toast firm and crispy again.
Thank you, Jennifer!
One year ago: Rhubarb-Streusel-Cake
French Toast
adapted from Foodess
for 2-3 persons
Ingredients:
80 ml whole milk

2 eggs

1 Tbsp maple syrup

pinch of salt

clarified butter or butter for the skillet
Whisk the milk, eggs, maple syrup, vanilla extract and salt together in a shallow bowl. Heat two large skillet at medium heat. Add the (clarified) butter. About one tablespoon per skillet. Wait until melted. Dip the bread in the egg mixture, turn around. It should be soaked, but not soggy. Let it drip off a bit. You don't want to create a egg lake around your toast. Cook the toasts. 3 toasts should fit in one skillet. Cook until golden brown, than turn on the other side. The centre should be firm and the toast lightly crisp.
Serve warm with maple syrup or cinnamon-sugar.
If you have some egg mixture left, store it in a shallow airtight container and make another batch the next morning!