Tuesday, 1st March 2011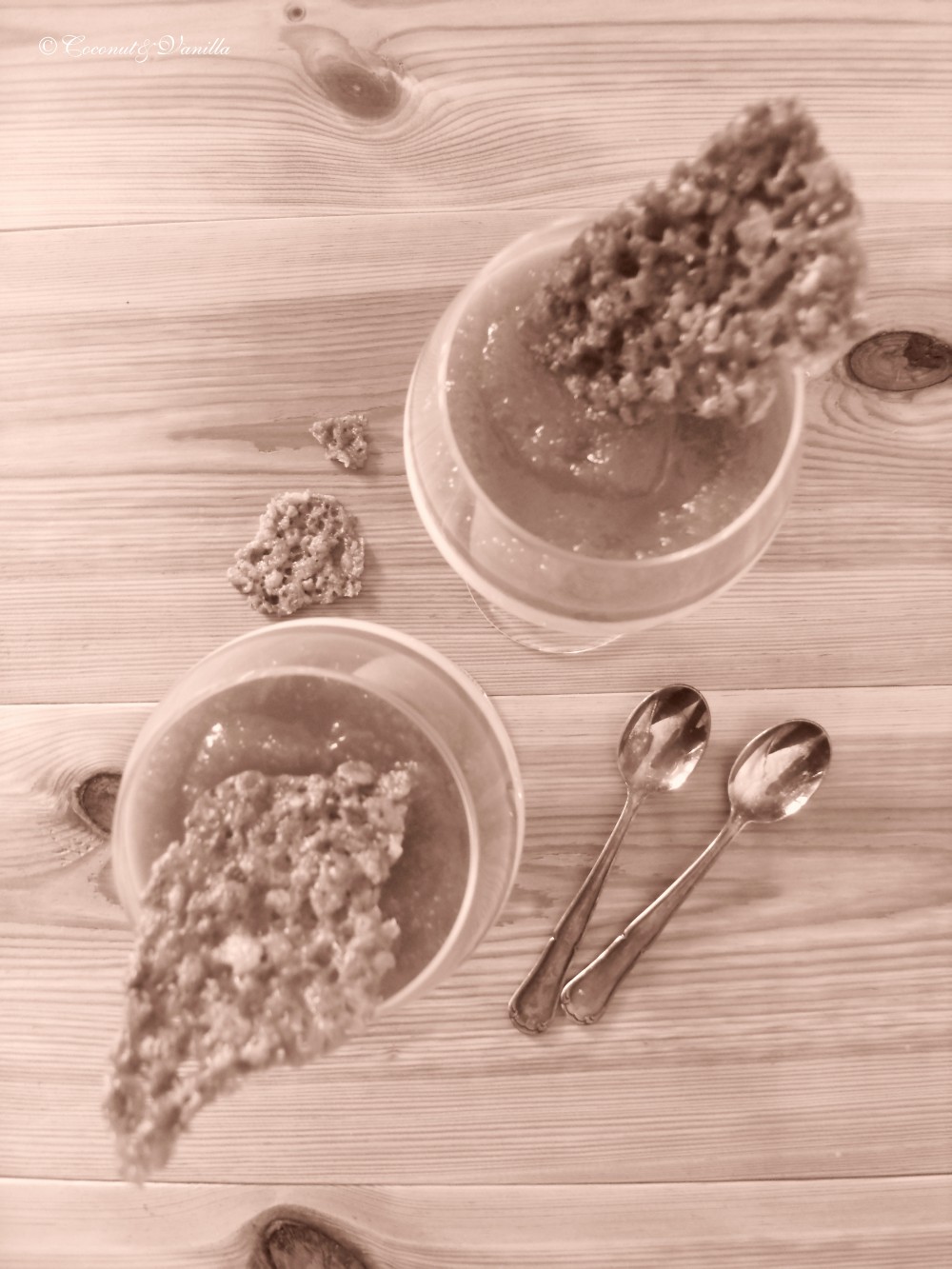 The February 2011 Daring Bakers' challenge was hosted by Mallory from A Sofa in the Kitchen. She chose to challenge everyone to make Panna Cotta from a Giada De Laurentiis recipe and Nestle Florentine Cookies.
Last month's challenge was  a nice and relaxing one. Although I am posting a bit late, the panna cotta and the cookies were finished already three weeks ago. I like those challenges, that emphasize the recipes, that do not need several days and five different methods and a whole freezer for accomplishing, because simplicity is often the best. Like chocolate chip cookies. Easy and a hit. So is panna cotta. One of my all-time favourite dessert.
The recipes given were not what I know or expected.
I added some yogurt instead of cream to the panna cotta, which normally works well. It worked, but the flavour wasn't like I knew it. But it was okay. I left the honey out and added some vanilla, which should be in every Vanilla Panna Cotta, since the name calls for it, although the recipe didn't. That was very strange, but who would I be to follow recipes?!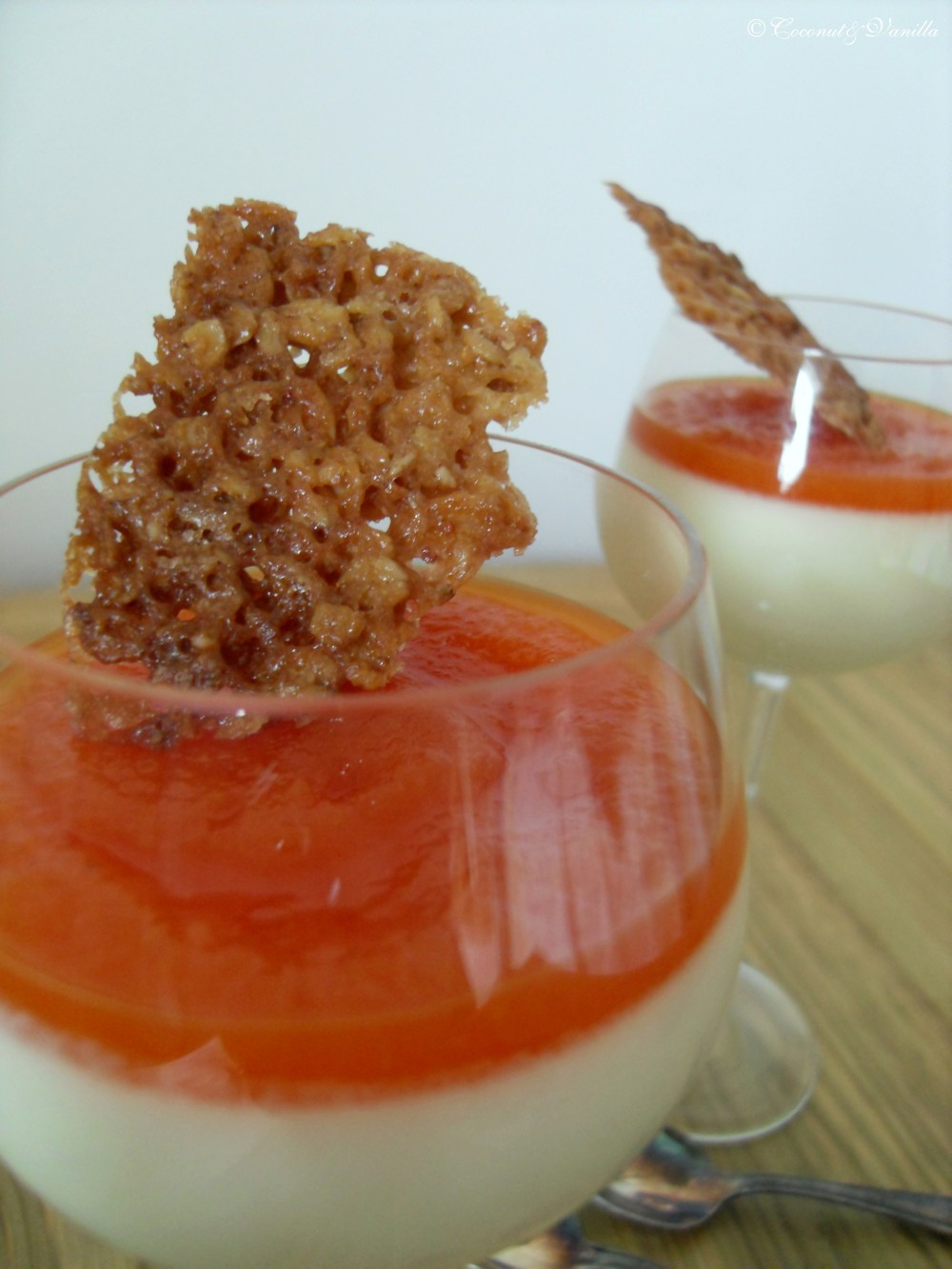 The florentine recipe was strange for me as well, since I've already baked some, but the recipe didn't call for rolled oats or syrup. This time I followed the recipe (indeed!). The result were some were sweet cookies, that have to be baked long enough, until they are all crispy through and through.I left the chocolate out to stick two of their kind together, because the would have been too much. I liked the cookies, although for me they didn't had much in common with florentine cookies, like we know them in Germany.
I would like to know how they are in Italy, but since my Italian is very limited, the research wasn't a great success. So anyone who can tell about this?
Here's the recipe of the cookies. I do not provide, the one of the panna cotta, since I've already posted some (Coconut Panna Cotta & Buttermilk Panna Cotta) , which I prefer.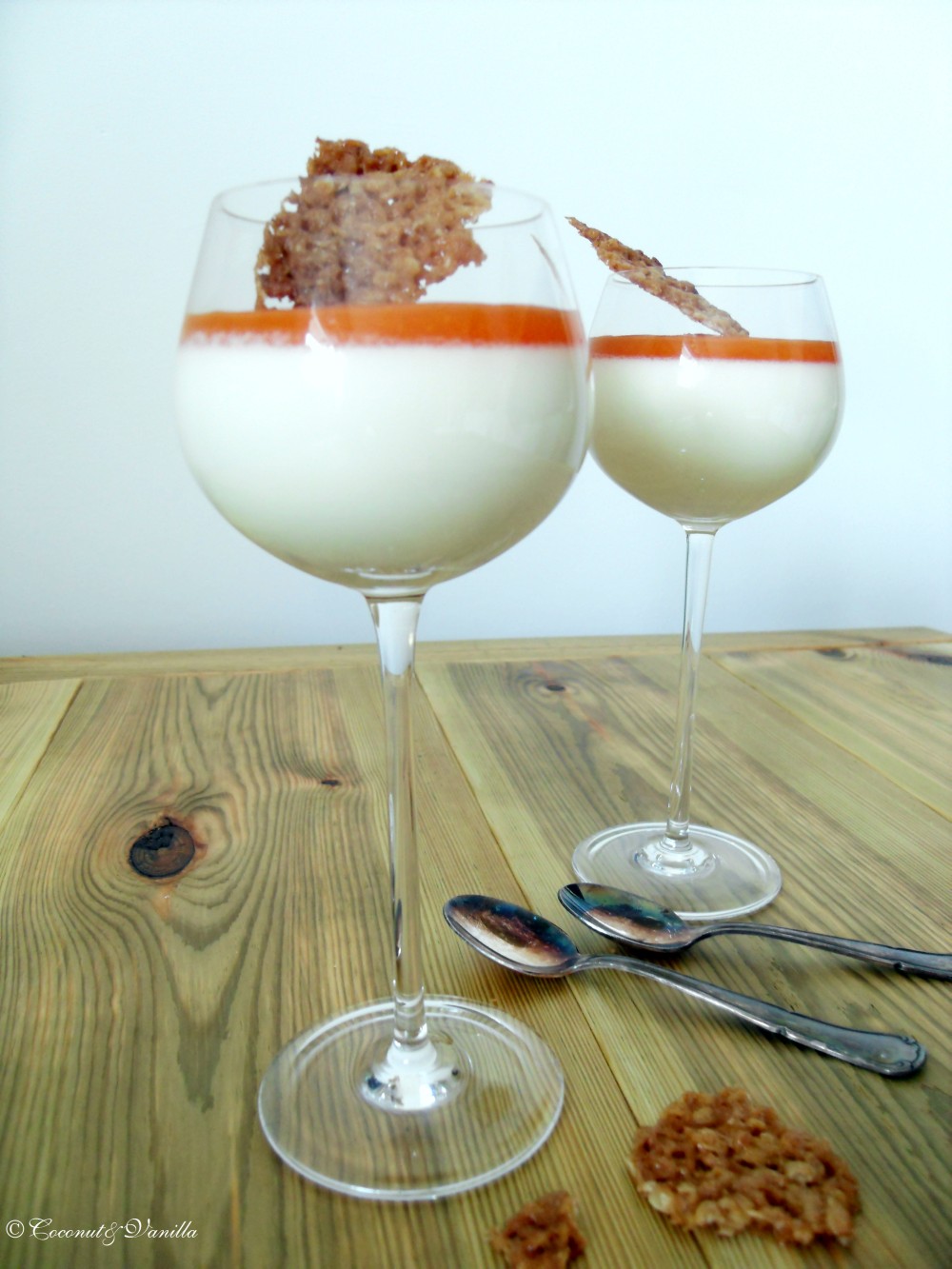 Oat Florentines
150 gunsalted butter
160 g quick oats
230 g granulated sugar
95 gm) all purpose flour
60 ml dark corn syrup
60 ml whole milk
1 tsp vanilla extract
pinch of salt
250 g dark or milk chocolate
I added my tips in italic.
Preheat oven to moderately hot 375°F (190°C) (gas mark 5). Prepare your baking sheet with silpat or parchment paper.
Melt butter in a medium saucepan, then remove from the heat. To the melted butter add oats, sugar, flour, corn syrup, milk, vanilla, and salt. Mix well. Drop a tablespoon full, three inches (75 mm) apart, onto your prepared baking sheet (A tablespoon of dough is A LOT. A teaspoon is well enough here. And leave enough room between the cookies! ). Flatten slightly with the back of your tablespoon, or use a spatula.
Bake in preheated oven for 6-8 minutes, until cookies are golden brown ( It took me 12-15 minutes. The cookies should be crispy overall. So really be golden brown, also in the middle). Cool completely on the baking sheets.
While the cookies are cooling melt your chocolate until smooth either in the microwave (1 1/2 minutes), or stovetop (in a double boiler, or a bowl that fits atop a saucepan filled with a bit of water, being sure the water doesn't touch the bottom of the bowl). (I'd left that step out. If you want to add just a touch of chocolate, you can add just some dashes of melted chocolate on each cookie)
Peel the cookies from the silpat or parchment and place face down on a wire rack set over a sheet of wax/parchment paper (to keep counters clean).
Spread a tablespoon of chocolate on the bottom/flat side of your cookie, sandwiching another (flat end) cookie atop the chocolate.